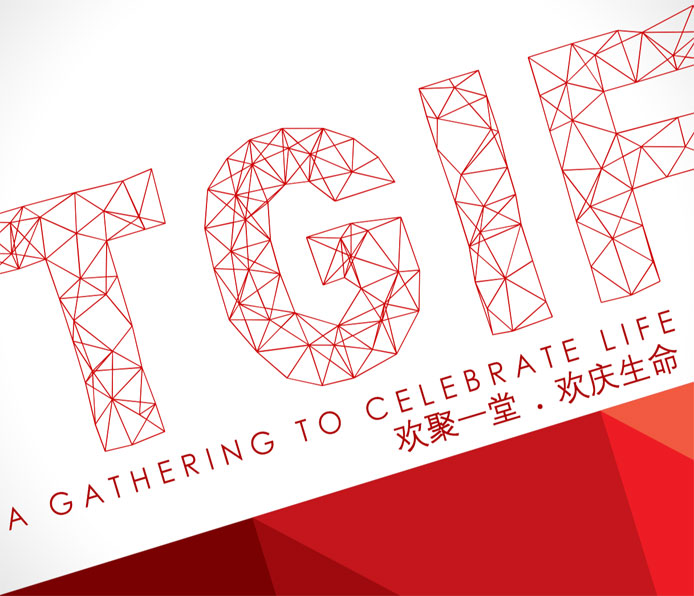 Good Friday is a time when believers gather to praise God and celebrate LIFE! On this special occasion, the FCBC family comes together to fellowship and remember Jesus' precious gift of LIFE in individual homes through a cell-based harvest event titled Thank God It's Friday (TGIF). As each cell gathers, every single home is transformed into a touch point for the unique manifestation of the Holy Spirit in power and glory. Through TGIF, we hope that deep relationships will be built with the myriad of lives touched, effectively changing the spiritual destiny of our nation.
Cell leaders, please download the Leader's Manual (linked below), which contains a comprehensive list of tools and activities, along with other e-resources (linked below) that will enable you and your cell members to run your own special TGIF harvest event.
Cell leaders, you should have collected your TGIF Pack, which contains hard copies of the Invite Card, Response Card, Prayer Card and Consolidation Form, at March's Leaders' Meeting with Senior Pastor. For cell leaders who have not collected your TGIF Pack, do check with your team pastors for collection.
Get started today! Prepare your hearts through prayer and begin inviting your pre-believing family and friends so that they may encounter the love of God and respond to Him! This Good Friday, let us spur each other on to bring in a mighty harvest for His Kingdom!
Resource Downloads