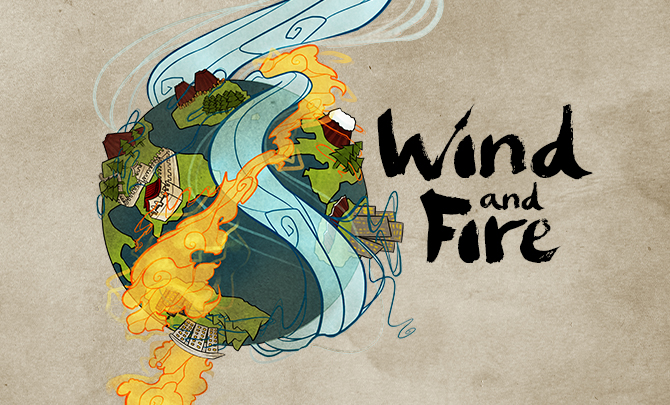 Empowered21 (E21) is a global movement which aims to promote:
The empowerment of the Holy Spirit on all believers and;
The empowerment of the generations to serve God.
E21 Asia Congress
Every year, E21 hosts a celebration of Pentecost in one of 13 regions around the world. This year's celebration will be in Singapore, hosted by E21 Asia. The theme for this year's E21 Asia Congress is "Wind & Fire", based on Acts 2:1-4. We believe this Congress is a catalyst to fan the flame of the Holy Spirit and fire up generations. 
Over two and a half days, participants can expect:
Plenary sessions by international speakers.
Inspirational stories from around the world on the move of the Holy Spirit.
Prophetic worship and intercession for global awakening.
Testimonies of inter-generational ministries serving together.
Conversations for senior pastors and youth leaders on the Holy Spirit.
Altar calls and Spirit-led ministry.
Commissioning of Prayer Towers in Asia.
Honouring Asia's pioneers of faith.
Date & Time:
31 May | 7.30pm – 10pm
1 June | 9.30am – 10pm
2 June | 9.30am – 10pm
Venue:
Singapore EXPO Hall 2
Generation GO!
There's also an interactive youth track for 13 to 25 year olds called "Generation GO!" to prepare the next generation for practical ministry. Training sessions will be held pre-Congress with an outreach programme taking place post-Congress.
Date & Time:
30 May | 9.30am – 9.30pm
31 May | 9.30am – 3pm
3 June | 9.30am – 6pm
Venue:
TOUCHCENTRE
Evangelistic Rally
Also immediately following the Congress are two evangelistic rallies featuring Evangelist Daniel Kolenda on Pentecost weekend. He'll be ministering the Word and praying for the sick. We're all encouraged to bring the lost and the sick for these rallies. Admission is free. Mandarin interpretation will be provided live on stage.
Date & Time:
3 June | 7.30pm – 10pm
4 June | 4pm – 6.30pm
Venue:
Singapore EXPO Hall 2
Registration
Admission to the E21 Asia Congress and Generation GO! is by ticket only. Do let your leader know if you'd like to attend.
E21 Asia Congress

Generation GO!

Evangelistic Rally

FCBC member: $30
Full-time student/NSF: $10
FCBC member: $20
Full-time student/NSF: $10
No registration is required
Leaders, please submit your cell's registration and payment at the self-help counter via cheque or at the info counter on the first weekend of the month. Registration closes on 14 May. Tickets will be available for collection on the weekends of 13 & 14 and 20 & 21 May only.