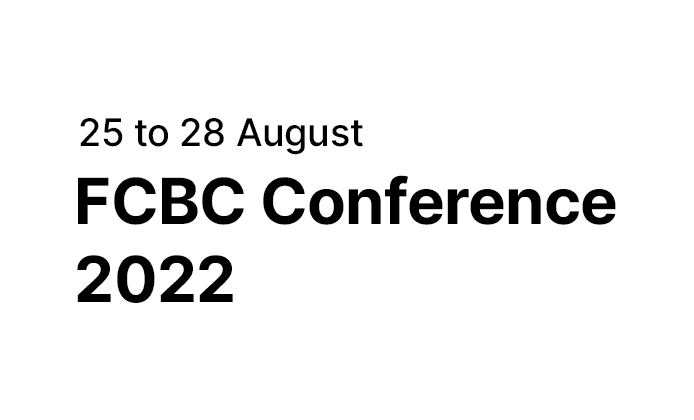 Our first ever FCBC Conference is happening from 25 to 28 August, 2022. This will be a time for our church family to come together to hear about the way forward for our church. It will be bilingual, and open to FCBC members only.
VENUES
It will be held on-site at Touch Centre (TC) and Suntec Convention Centre (Suntec), and livestreamed online for cell groups to hold watch parties at home.
The livestream link will be sent to all cell leaders through your Team Pastors. It will not be publicly available for viewing.
We have set aside 3rd Floor and Chapel at TC for parents with young children to attend the Conference. No children's programme will be provided but craft materials and other resources will be made available to help you keep your children engaged. These resources are useful for children up to the age of 9. There will also be nursing room facilities and hot water dispensers available at TC. Do bring along your own mats if you will be joining us there.
All on-site sessions are open to fully vaccinated individuals only.
TICKETING
Tickets are only required for on-site sessions, and for those aged 10 and above.
They are available on a first come, first served basis for the following on-site sessions:
| Date | Sessions | Venue(s) |
| --- | --- | --- |
| 26 August, Friday | Evening | TC |
| 27 August, Saturday | Morning | TC |
| 27 August, Saturday | Afternoon | TC |
| 27 August, Saturday | Evening | TC & Suntec |
| 28 August, Sunday | Morning | TC & Suntec |
| 28 August, Sunday | Afternoon | TC & Suntec |
*Tickets are not required for 25 August, Thursday Evening's Leaders Only session.
Each team has been allocated a certain number of tickets per session. The passcode to access these tickets has been given out through your Team Pastors.
As a cell group, do plan ahead for which sessions you will be attending on-site and which to watch online together at home. If you're not in a cell group but consider FCBC your church, you can get tickets from 18 August.
Head over to fcbc.org.sg/conferenceticketing to book tickets. To release or make changes to your tickets, please email ticketing@fcbc.org.sg.
WATCH PARTIES
We want to know where your Watch Parties are held. So, if you're hosting one, head over to this link to register your Watch Party: fcbc.org.sg/registermywatchparty
A Watch Party is a minimum of at least 2 individuals.
SERVICE CHANGES
There will be no regular Bilingual, English, Youth, Deaf, and Mint Services during Conference weekend.
Instead, Conference will be taking place during these regular service timings, and tickets are needed to attend the on-site sessions at these timeslots.
Hokkien Service will not be on-site. A pre-recorded service will be made available on YouTube instead.