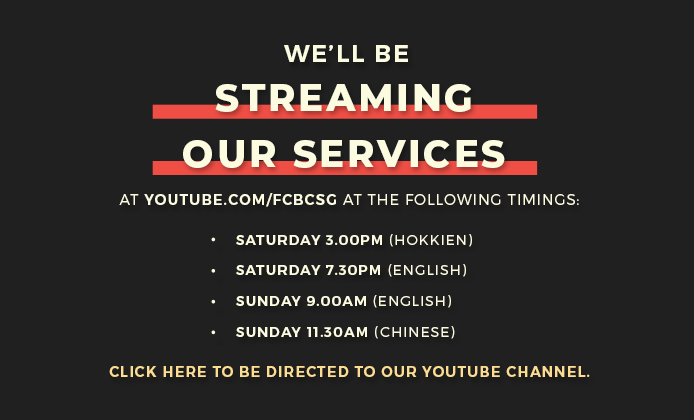 All on-site services at all venues have been temporarily suspended in view of the COVID-19 situation.
Our English, Chinese, and Hokkien Services are currently being streamed on our YouTube channel at their regular service timings weekly:
Saturday 3.00pm (Hokkien)
Saturday 7.30pm (English)
Sunday 9.00am (English)
Sunday 11.30am (Chinese)
Click here to be directed to our YouTube channel.
Click here for our online service guide and other COVID-19 updates.