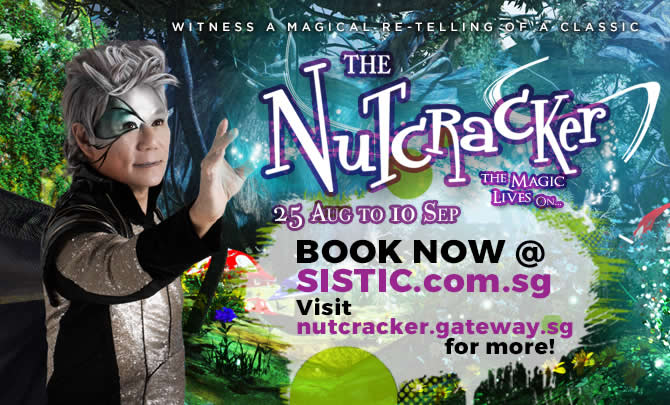 Every child's dream is extraordinarily special and is unique with exceptional significance.
The crisp winter air heralds the return of Clara's dream where Christmas will never be the same again!
Orchestrated by the Godfather, journey through the magical world of The Nutcracker, a timeless classic told through spectacular magic, special effects, video animation, and costumes that bring the season's dreams to life!
This brand new magic-meets-theatre production is directed by Fan Dong Kai, Artistic Director of this year's Chingay Parade, and features the Magic of Lawrence and Priscilla. The Nutcracker combines world-class illusions, state-of-the-art technology and classical music arranged in a modern style to present a one-of-a-kind theatre experience. It promises to dazzle your senses, touch your heart and bring you on a spectacular magic sensory adventure!
It will run from 25 August to 10 September at Gateway Theatre. Do invite your friends and family for this newest production by Gateway Entertainment. Book your tickets at http://www.sistic.com.sg/events/nut0817. For other enquiries, please call 6348 5555.