Helping people who are trapped in gambling
Based on Luke 4:18-19, ACE League aims to:
Proclaim good news to the poor
Declare freedom for those who are trapped
Release the oppressed
Celebrate the year of Jubilee
Mission
To help gamblers overcome gambling addiction by fostering accountability in a safe community resulting in empowered individuals who can help others because we believe everyone can be set free.
Core Beliefs
We believe…
In individual responsibility and group accountability
God can set anyone free from gambling addiction
Everyone can be equipped and empowered to help others
Family members play an important role in helping gamblers
In building a community of individuals who are committed to help others
Activities
Gambling Awareness Seminar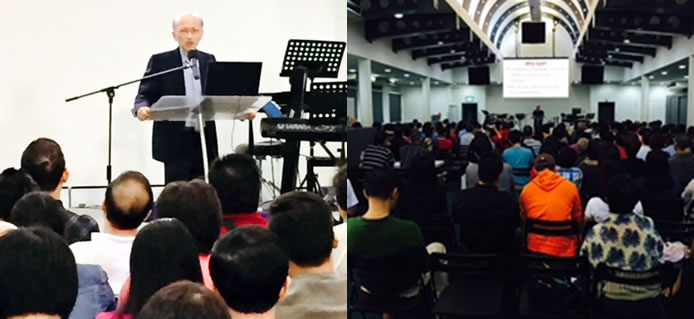 Mr Liew Heng San conducted a seminar titled "Gambling Addiction – The Truths, Half-Truths and Untruths" on 14 February 2015, where he shared interesting insights into casinos and gambling addiction. More than 200 people attended the informative session. Pastor Peter Soo also shared a powerful testimony of his journey in overcoming gambling addiction.
Training and Equipping

Pastor Lionel Lim, the co-founder of Gambling Rehab Centre, Malaysia, conducted two training sessions to equip our members in helping people facing gambling addiction and other related problems. More than 60 participants attended both sessions.
If you know someone who's trapped in gambling addiction or if you'd like to find out more about this ministry, contact Chua Yong Wee at 6424 9400 (Office), 9696 0307 (Mobile) or email aceleague@fcbc.org.sg.