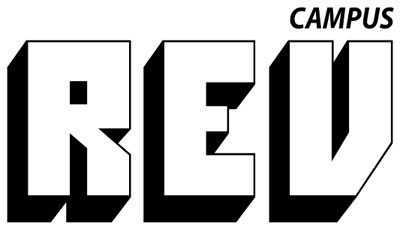 CampusREV is the campus ministry of FCBC YouthNet, catering to young people in Universities and serving National Service. It speaks of a people rising up quickly and powerfully to the call of God. REV refers to REVelation. It speaks about a fresh understanding of God's word daily, while His word gives us a renewed vigour and passion for His name. REV also refers to REVolution. It is about cultural change and transformation in our campuses. We want to see young people rising up with a new passion, a new heart and a new excitement for the Lord. We also want to see a mighty movement of love and godliness in our campuses.
CampusREV is a place to widen your mindsets and connect with God and the community in a fun and exciting way.
If you are in University, do drop us a note on which University and Faculty/Course you are in to be connected with others in the same campus.
We're all about making campus life relevant and relational. Be a part of CampusREV today!
|| CampusREV@fcbc.org.sg ||