Day 1 – 13 October 2018
We started our day gathering at the airport in the wee hours of the morning. That did not hold us back from being excited and fresh though, ready to bring some sunshine into Japan!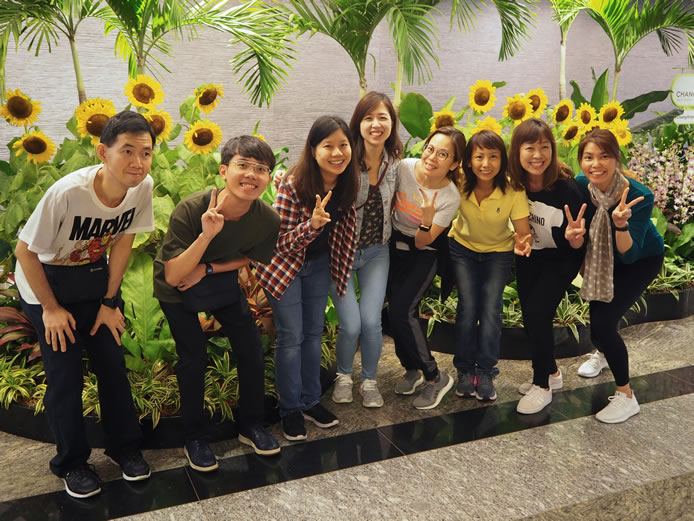 This was the first mission trip for most of the trippers, except for Sarah. Pastor Pang and family members gathered to lay hands and pray for us before sending us off on our big journey! It was a day of travelling: upon arriving in Tokyo Narita International airport, we boarded the train to Yokohama. Imagine the journeys the Apostles took in Acts as they travelled around Europe and Asia, without planes and trains – and how much more we should be able to do today to bring God's love and truth with these technologies! On the train, we saw the sun setting for the day but we were anticipating our real adventures that were about to begin tomorrow!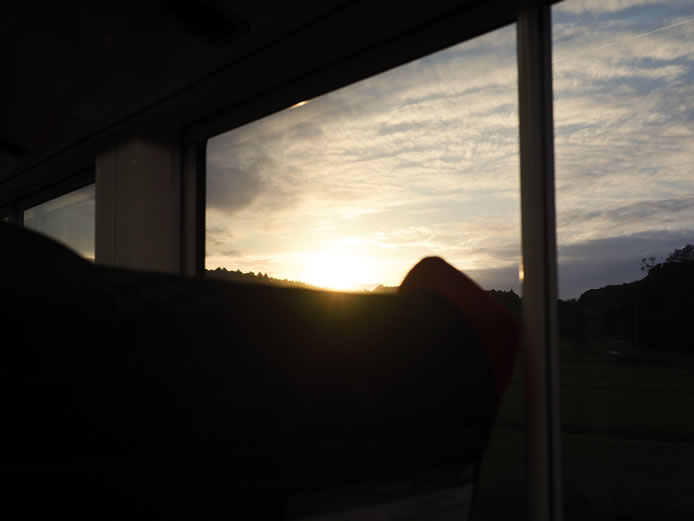 Day 2 – 14 October 2018
We started our day by packing the entire team into tiny hotel rooms for a colourful breakfast of kaya bread, apples and persimmons. Florence, who has a flair for being very hospitable, faithfully blessed us by having all the fruit cut and bread prepared.
We met Charlotte in the morning, who had moved to Japan just one and a half months ago for the Gideonite programme to serve the country of Japan. She opened the church premises early in the morning so that we could make tiramisu for the birthday blessing this evening. After the necessary preparations, we had lunch and got ready for service.
It was a great experience to be able to attend service in FCBC Yokohama. There were visitors from Singapore and UK this week. Yao-san and Yuri-san brought us into God's presence with a great worship session. The song "Friend of God" especially resonated as a reminder that we can be called 'friends' of the Mighty God. We can call out to Him and He hears our cries. This echoed our Living Life devotional from Psalm 102:1-11. Pastor Christina shared specifically Psalm 102:2, "Do not hide your face from me when I am in distress. Turn your ear to me; when I call, answer me quickly." as a prayer for the Japanese people. She prayed that they may know God as a friend who is close to them and pour their hearts out to God, for He understands, identifies and is able to deliver them so they may be set free. Kenneth also shared that he had received the word "shout" from God –  that they would be able to be bold in giving up their frustrations and emotions that are usually directed inwards, and be set free.
After worship, Sarah shared her testimony about how God's protection, provision and guidance helped make her career a satisfying one, throughout 13 faithful years in the same job since she graduated. She works as a small animal veterinarian in a clinic. God gave her good bosses, colleagues and a cell group to support her. He also gave her guidance and she learnt how to rely on the Holy Spirit during trying situations, for instance, during a lawsuit where she was sued by a client. Most importantly, He provided her with opportunities and a vision to reach people in the workplace and turn people in the veterinary arena to Jesus as it can be a very negative and stressful job.
Pastor Caleb tied this in with his message about what happens after the Encounter Weekend to remind us of the race that we are running, and our continual need to be set free even after the breakthroughs and healing received during Encounter. This is a continual process to keep coming back to God in confession to ask for forgiveness, stand up again and continue to run the race.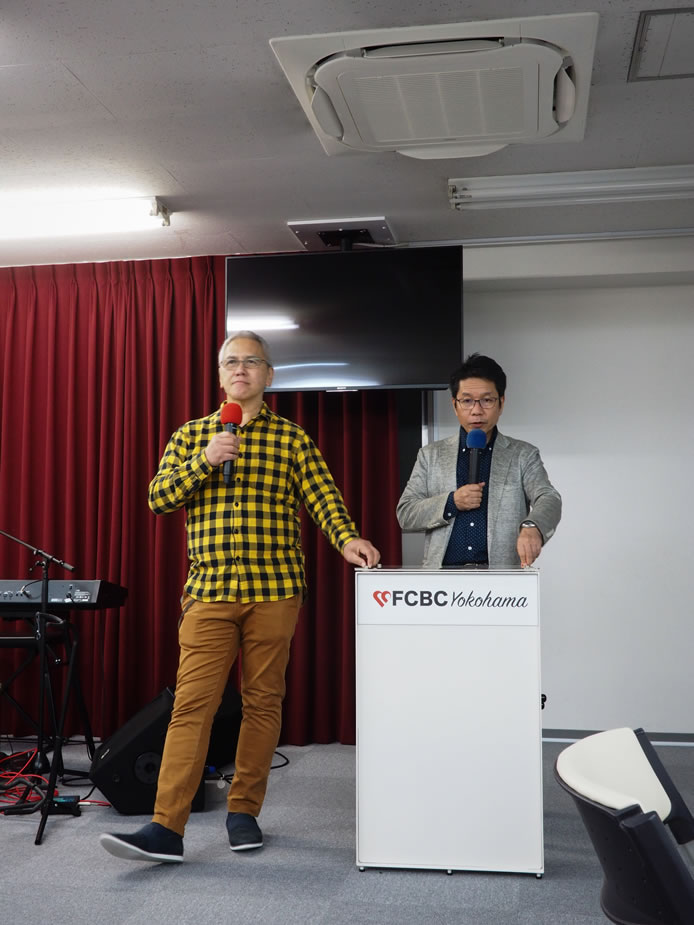 After service, most of the church members and visitors stayed for a humble dinner of oden (Japanese fish cake) and rice. Our team blessed the church with homemade tiramisu for the celebration of Charlotte and Michelle's birthdays in October. Both ladies shared their dreams that led them to selflessly come and serve in Japan. After that, our team, led by Joyce, anchored an ice breaker called "I have a Dream" where participants were encouraged to write a dream and it would be matched randomly to another participant's name and assigned a date of completion. For example, our leader Wendy received the dream that she would share the gospel in Japanese by 2021!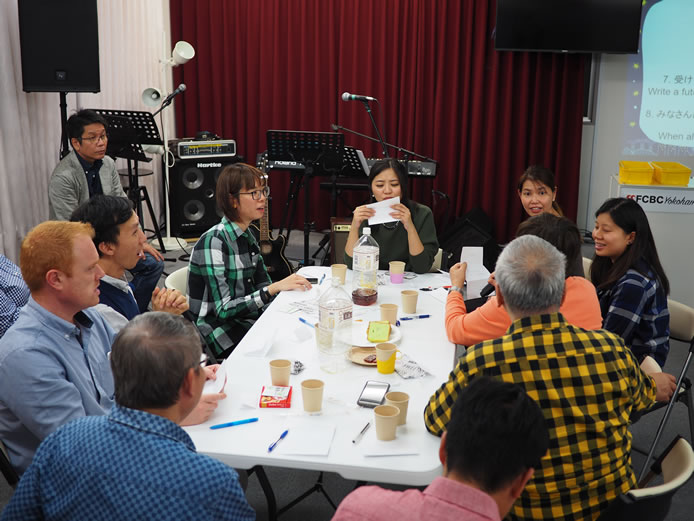 In the same theme of dreams, Pastor Caleb shared his vision for Japan. He described how he had gone to Kazakhstan and met a German prophet who gave him a vision of the flag of Japan in his left hand and an Olympic torch in his right hand. This was affirmed when Japan won the rights to hold the Olympics in 2020, after the first church had been planted in Sendai! From the stories of Pastors Caleb and Christina serving after the tsunami and nuclear disaster in 2011 to planting a church in Sendai in 2013, and subsequently how God paved the way for premises to be found in Yokohama for a church, we were very encouraged to pray and lay hold of revival that will come to Japan. His vision was to plant a church in each of the 12 biggest cities of Japan, with Sendai being the twelfth on the list and Yokohama being the second.
Having been encouraged by this, we set off to Kannai subway station to distribute meals to the homeless. We had prepared onigiri and miso soup, as well as pandan chiffon cake that we had brought from Singapore. As we walked down the tunnel and saw the tunnel that was the roof over their head and cardboards that were the beds for these homeless people, we could not help but reflect on how lucky we are to have extra that we can give. As they received the food, they started eating it very heartily. We prayed that they may be as spiritually hungry and that every word from God would be so precious – and God may be able to turn around their circumstances. We also reflected that this exposure will make us more aware of those in need around us so our hearts may be more tender and we will continue to serve and pray for these people rather than focus on our own problems.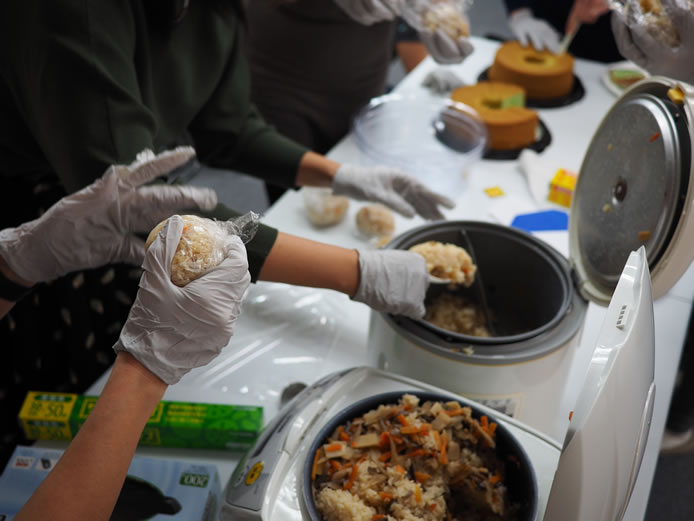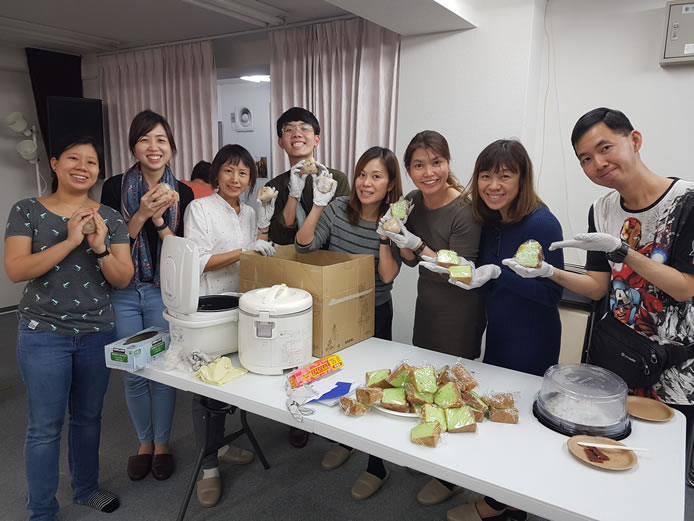 Day 3 – 15 October 2018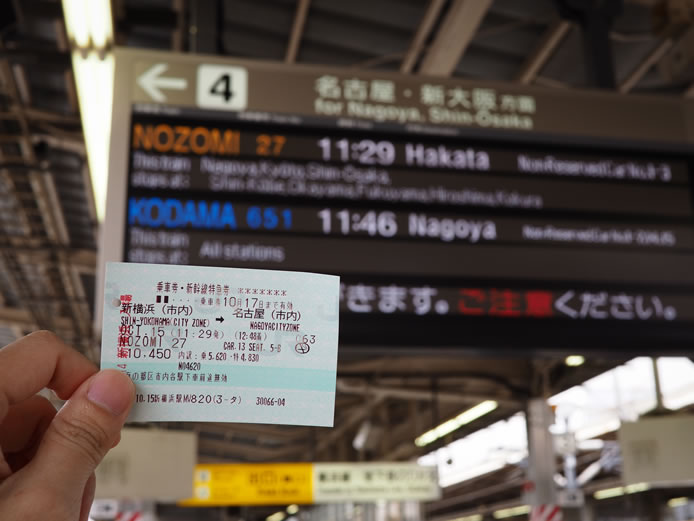 Today we headed for the city of Nagoya via Shinkansen (bullet train). The team got lost while making our way to the hotel via the Nagoya subway. As a result, we had to carry our heavy luggage up and down stairs, connecting platforms and long distances on the streets. Amidst all of this, there was a great show of teamwork and love for one another, as we helped to carry luggage together, and encourage and support one another. This reminded me of John 13:34-35, "A new command I give you: Love one another. As I have loved you, so you must love one another. By this everyone will know that you are my disciples, if you love one another." as well as the Japanese worship song we had prepared: "イエスが愛したように" (As Jesus Loves).
In the evening, we walked along the streets of Nagoya and remarked at the affluence and organisation of the city. Nagoya is the fourth biggest city of Japan. We walked down the Sakae entertainment district, observing the profiles and cultures of the people, and acknowledged the cultural and spiritual strongholds while passing shrines and statues. Most Japanese cities have a tower and a fountain in the centre of the city, with the rest of the city subsequently built around it. We sat by the fountain of Nagoya next to Nagoya tower and Pastor Caleb shared about the multiple factors: cultural, societal and theological, that make it very difficult for the Japanese to accept Jesus into their lives. Pastors also shared the evidence of how as we pray, God is shaking up the atmosphere and breaking down these barriers. We continued to symbolically declare by the Nagoya tower that these religious and political strongholds will be torn down: "Every high thing must come down, every stronghold shall be broken." (Victor's Crown by Darlene Zschech).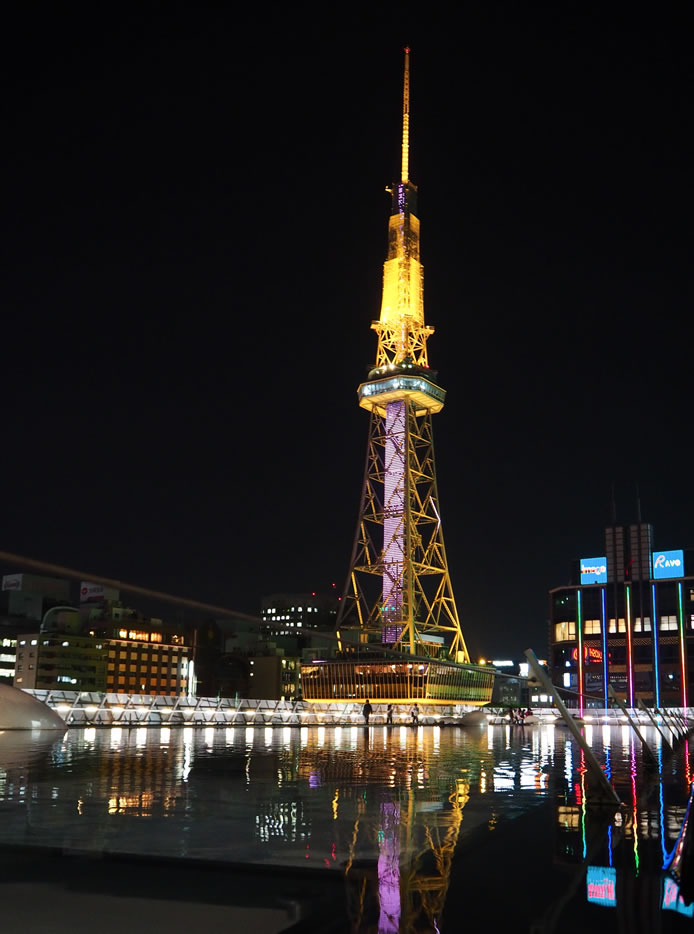 We also visited Oasis 21 Nagoya and prayer walked the sky garden, continuing to declare revival over Nagoya. It was also significant for us to pray over the small seedlings taking root in Nagoya for FCBC, where an Alpha course has started recently, and session four was happening later this evening, titled "What is Faith".
The Alpha course has been held weekly at a venue for English Connect classes. Wendy started the session with a sharing of her faith journey. She shared about how she walked closely with God amidst the uncertainties of her miscarriage, trusting in His provision because of what a mighty God He is, and how He eventually provided for her again. This was a great introduction as the video subsequently covered topics of how faith carries us through the most nerve racking of situations. Not blind faith, but in a God who the Bible says loves us even though we have sinned, and hence we can take that step of faith being secure of His provision.
Florence also shared her testimony of her faith journey through an autoimmune illness that affected her tear producing and salivary glands. This was in 2006, and she was in such excruciating pain that she could not even open her eyes. She had to quit her job and could not even sit in cars as the air conditioning would cause more dryness. She was in so much pain and distress that she wanted to end her life. However, she attended a healing service where she was prayed over, and she was reminded that it would be the devil's victory if she were to kill herself. She drew close to God and accepted Him into her life. She declared the promise of Isaiah 53:5, "by His stripes we are healed" when she was in pain and slowly she could open her eyes more and more each day. She is now no longer homebound and is able to even bless others and come on this mission trip. At the end, as she declared 2 Corinthians 12:9, "My grace is sufficient for you, for my power is made perfect in weakness. Therefore I will boast all the more gladly about my weaknesses, so that Christ's power may rest on me." her sharing brought many of us to tears. She was so brave to share her condition and proclaim the testimony of healing God brought to her, and it actually encouraged the other participants to share their needs to be prayed for! A lady that came forward to pray for Florence in turn received prayer from her for health conditions. What a great God!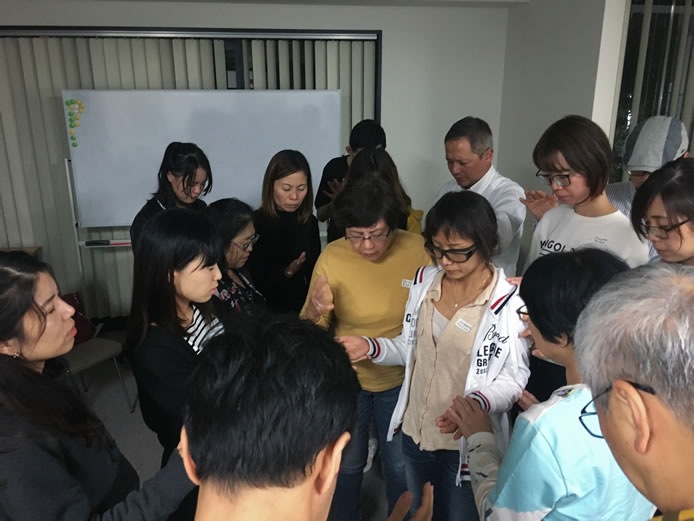 Day 4 – 16 October 2018
The team had two agendas today.
Wendy, Sarah, Kenneth and I, together with Pastor Caleb and Charlotte, went to a local university to support a local lecturer's student presentations. We explored the campus and Charlotte shared her dream regarding seeing a Christian presence in university campuses in Japan.
The students' presentations were about design thinking and it was extremely interesting to learn about their ideas to revitalise an ageing town via a product or event. Prior to this, Pastors had personally visited the campus as participants for the students to present and market their idea to. The students shared how Pastors' inputs helped them to improve their ideas and gave them a fresh perspective.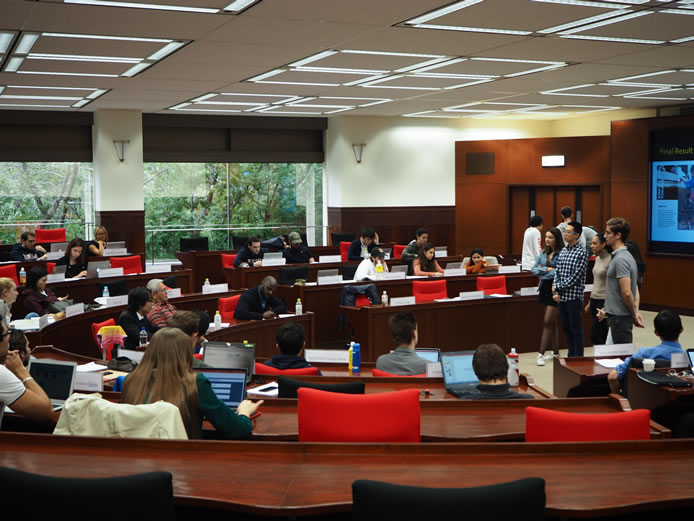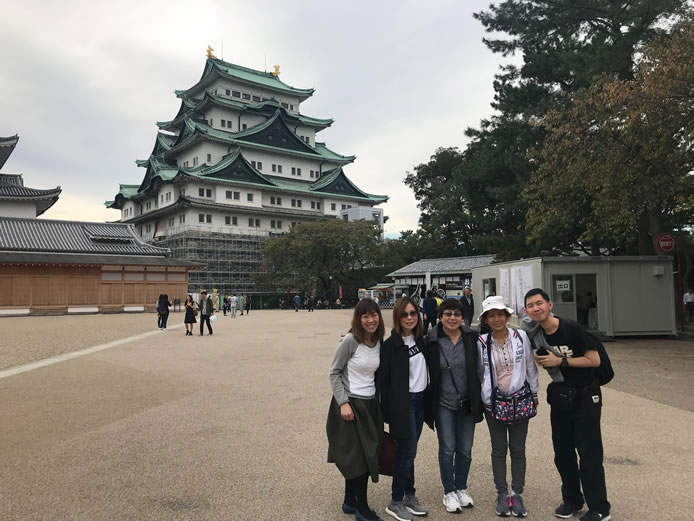 Thereafter, we met the rest of the team at Nagoya castle. We prayed outside the grounds of Nagoya castle while the earlier team prayed inside the castle. We prayed over the younger generation, that their hearts will be won over, and for the older generation as Japan faces an ageing population, to soften their hardened hearts to receive the company and comfort only Jesus can bring. As two costumed ninjas walked past, Sarah also prayed over the arts and entertainment scene, to be a source of influence and against the spread of unhealthy values. We sang "What a Beautiful Name" in Japanese to declare God's power, recognising that strongholds can be broken. We brought God's presence and the redeeming blood of Jesus to both the political and spiritual 'forts', the Nagoya castle and Atsuta shrine respectively, that are trying to dominate Japan.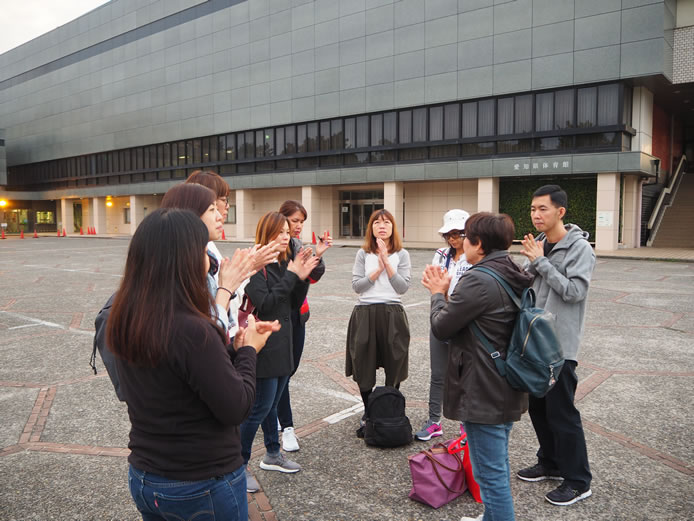 We arrived at Atsuta shrine when the sun had already set, and the atmosphere felt foreboding. However, we were confident that we were accompanied by a victorious God, so we proceeded to prayer walk the area. We prayed that instead of the ritual of using the water as a purification process, they will be filled with living water. At the centre, there was a sacred sanctuary with a closed door that further separated all laypersons by another set of barriers. For anyone to offer prayers to the enshrined god or deity, they had to be separated by a physical barrier, space and even then, face a shut door. We contrasted that to the accessibility of Jesus Christ's love and compassion, who came and died for our sins. Through this, He has torn down the barrier between God and us.
At the Atsuta shrine, we also saw the sacred grass cutter sword, which was one of the three 'Sacred Treasures' of Japan. As we meditated on how Jesus resisted the evil one as He was tempted in the wilderness (Matthew 4:1-11), He never used any sword or weapon, but the word of God and the Holy Spirit! The word of God says in Ephesians 6:17, "Take the helmet of salvation and the sword of the Spirit, which is the word of God."
We concluded the evening with a team dinner, where we got to try the famous Tebasaki (fried chicken wings) from Nagoya. We were joined by a friend from the English Connect class who was keen to know more about Singapore. We made arrangements to hang out with him the next evening again over karaoke!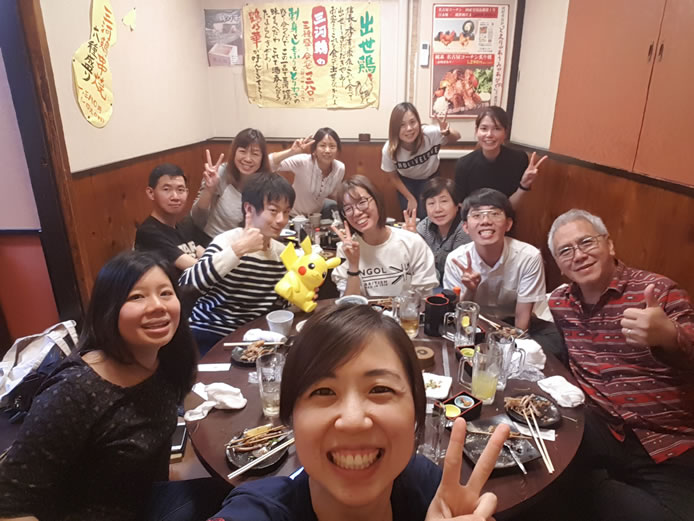 Day 5 – 17 October 2018
The theme for the day is 'Connect'!
We prepared for an English Connect class in the morning. The venue was kindly provided by Nilesh, who came over to Japan from Sri Lanka to start an English class for locals. We welcomed the guests with refreshments from Singapore: coffee siew dai, milo, bak kwa, kaya bread, snacks like Julie biscuits, salted egg crisps. After our guests arrived, we started with a warm up game of "Guess the Word" which got the audience moving and warmed up for the rest of the session. Magdalene then introduced the guests to Singapore with a short presentation about our history, culture and food, while Clement chaired a very entertaining Singapore trivia quiz! After the presentation, we played a game that required the guests to test their English vocabulary of adjectives. It was a good test of memory and we had such good fun, adding a spin to the game by adding actions to reinforce these adjectives. It was a simple but engaging game, and the participants were definitely warmed up after laughing so much.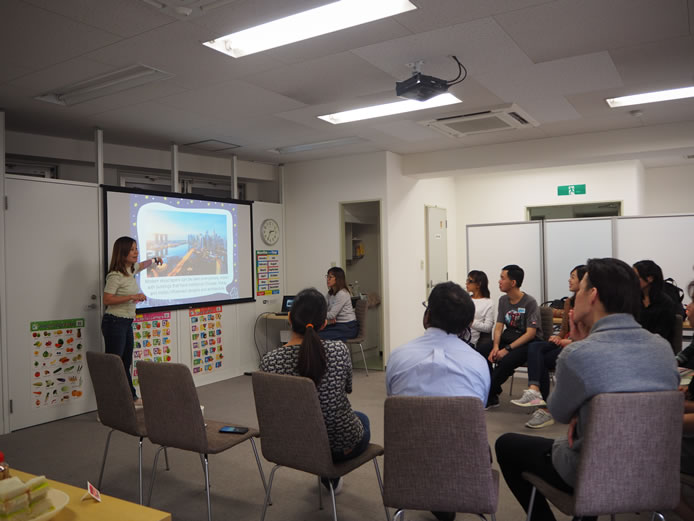 After the English Connect class, we visited a beautiful Japanese Hawaiian cafe called Hale Lani Terrace, where Airi-san, one of the participants of the Alpha course, worked at. The cafe was very beautifully decorated and we had a hearty time enjoying the wholesome food and connecting with Airi.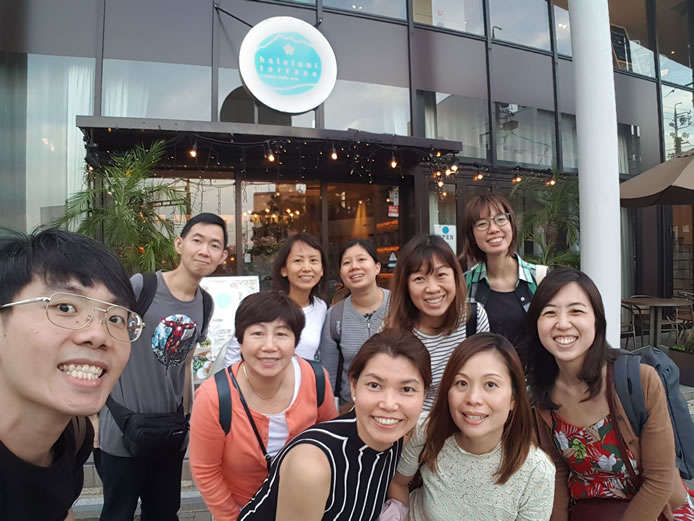 We then had our very first karaoke experience in Nagoya! It was a good time of singing and laughing, and the guests developed quite a camaraderie with our trippers as they sang in unison!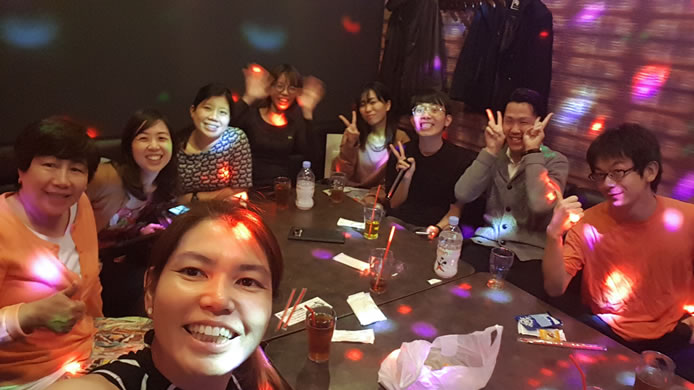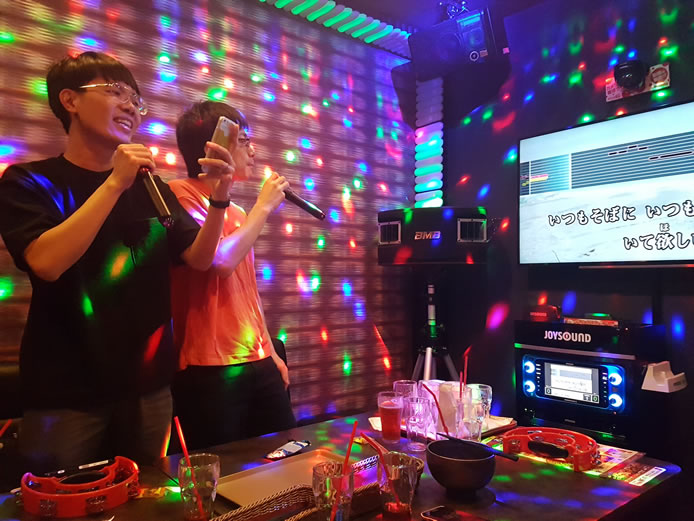 Day 6 – 18 October 2018
Today we said goodbye to the city of Nagoya and headed back to Yokohama. After taking the Shinkansen and arriving in Yokohama, we checked into our hotel at Totsuka.
We reconvened at FCBC Yokohama church and met Michelle and Shizuko to give out flyers. Michelle is pioneering an English programme starting end November, with a trial class in early November. Unfortunately it seemed that because we arrived in Yokohama later in the afternoon, we had missed the peak timing when students would have been released from school.
We were split into groups of threes and set out distributing flyers at the residential areas around FCBC Yokohama. Interestingly, we saw and observed that there was an air of isolation: the gates, security and surveillance cameras. The buildings seemed rather lifeless with no chatter, sound or life. We prayed that the atmosphere would be changed with God's presence.
At the same time, while we painstakingly put flyers into letter boxes, or approached someone, we likened it to a seed being sown – who were we to know the background of the family receiving the flyer, and how God would use it? We prayed over every flyer, that it would be used effectively by God. There was great potential for this English class for kids to be an outreach for Japanese children and their parents.
While Pastor Christina, Clement and I were in a children's playground, Pastor Christina approached a Chinese lady who had moved to Japan 20 odd years ago. There was an instant camaraderie as they could communicate in Mandarin, and she had a six year old daughter who had coincidentally been taught English by another Singaporean teacher in the past. Pastor spoke to her warmly and invited her to our calligraphy workshop this weekend. There were two other Japanese mothers at the playground who took interest in the flyer and programme after they saw this lady's interest and instant connection with Pastor Christina.
After giving out the flyers, we proceeded to have the renowned Ichiran ramen for dinner. Shizuko-san realised she had lost her cardigan and had to go back to the park to find it. Thank God, for it had been picked up by a kind soul who hung it on a noticeboard in the park.
Day 7 – 19 October 2018
This morning, we gathered at Yokohama station to head to the Yokohama Landmark Tower.
We visited the Sky Garden on the 69th floor of the Landmark Tower, which boasted a panoramic view of the city of Yokohama and including Tokyo. We broke into groups to pray. As we had a bird's eye view of the city, we could also see the helipads with the letter 'H' marked out on the roofs of many skyscrapers and buildings, and we prayed that instead, that will be where the Holy Spirit will land, because He is welcome here. We saw an eagle soaring over the landscape, and we prophetically declared Psalm 103 over Japan, that this Psalm would be the prayer of more Japanese people.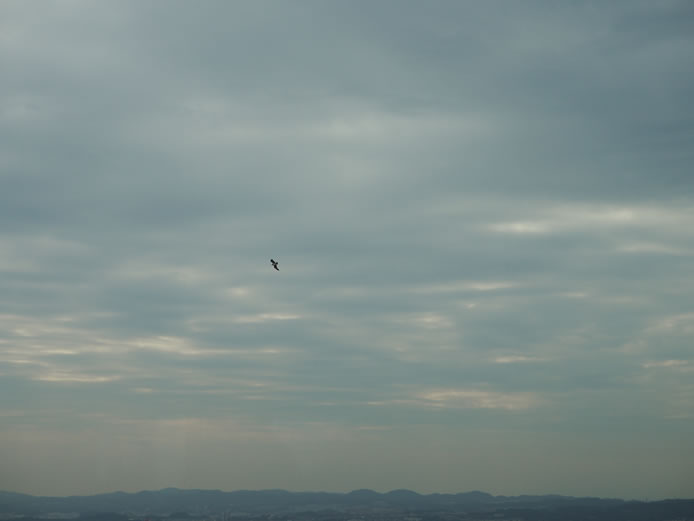 As we saw the Yokohama Stadium, we claimed the promise that God has given two separate church leaders – the vision of growth in Japan, and that this stadium will be the site of a great gathering and revival, an equivalent of the "PraySingapore" event.
Pastor Christina shared that God showed her the waters: from the Landmark Tower, we observed many waterways in Yokohama as it is a big port. Specifically, American Protestant missionaries entered this port in the 1860s as Japan was forced to open its door to foreign trade, and the first Protestant Church in Japan was established in 1872! Yet Jeremiah 50:38 depicts the situation of Japan and its spiritual thirst for living water, "A drought on her waters! They will dry up. For it is a land of idols, idols that will go mad with terror." Song of Songs 8:7 also says, "Many waters cannot quench love; rivers cannot sweep it away. If one were to give all the wealth of one's house for love, it would be utterly scorned." We declared that only the love of God would satisfy and quench that thirst.
God calls His people to "Arise, cry out in the night, as the watches of the night begin; pour out your heart like water in the presence of the Lord. Lift up your hands to him for the lives of your children, who faint from hunger at every street corner." (Lamentations 2:19) We claim that these people who "faint from hunger" will be satisfied by the bread of life, as many of us had received the same verse that "Then Jesus declared, 'I am the bread of life. Whoever comes to me will never go hungry, and whoever believes in me will never be thirsty.'" (John 6:35) More importantly, we claim that as these cries of prayer, the tears from our hearts in God's presence for the people of Japan and the next generation, will not be wasted, but instead it will be a river of fresh water that flows from His throne and it will be a place of life: swarms of living creatures, fishes, trees that bear fruits, which serve for food and healing. As it is written in Ezekiel 47:9-12, "Swarms of living creatures will live wherever the river flows. There will be large numbers of fish, because this water flows there and makes the salt water fresh; so where the river flows everything will live. Fishermen will stand along the shore; from En Gedi to En Eglaim there will be places for spreading nets. The fish will be of many kinds—like the fish of the Mediterranean Sea. But the swamps and marshes will not become fresh; they will be left for salt. Fruit trees of all kinds will grow on both banks of the river. Their leaves will not wither, nor will their fruit fail. Every month they will bear fruit, because the water from the sanctuary flows to them. Their fruit will serve for food and their leaves for healing."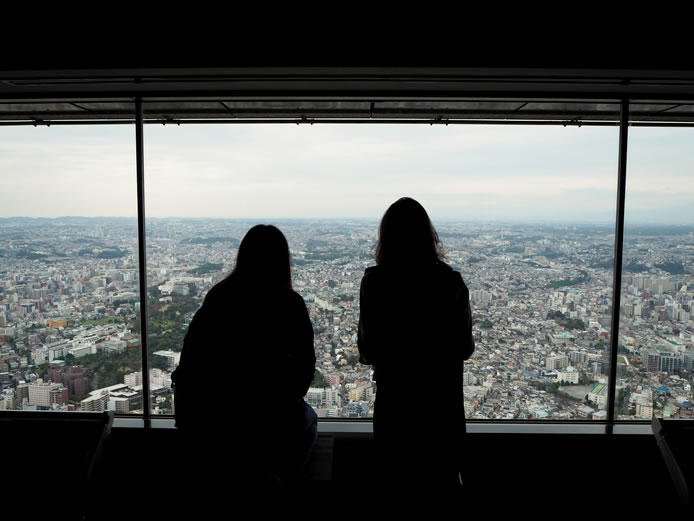 The team split again; one team continued with flyer distribution while the 'younger' team went with Charlotte to a university in Yokohama. We did not know how far we would get with this idea that Charlotte had conceived, but we prayed and acted, confident of God's provision.
We planned to go and knock on the doors of various clubs to volunteer our services in providing English conversation partners and guides in Singapore, as a means of outreach and connecting. We made our way to the blocks where the clubs were. Eventually we found an English Club, and knocked on the door. Charlotte spoke very confidently in Japanese, introducing ourselves and the aim of the visit, and gave a presentation about the proposed services. It was well received, and thank God for the opportunity and good timing, and giving Charlotte the wisdom and leading. Unfortunately, even after asking students and searching through the blocks two to three times, we were unable to find the other clubs. We proceeded to take a break in the cafeteria after this adventure, and Sarah and I took the leap of faith to go and speak to a group of Chinese students when we overhead them speaking in Chinese. We invited them to the calligraphy workshop this Saturday. Sarah, Charlotte and I went to connect with the English Club and exchanged contacts for dinner. Sarah and I got to share about our work and the difficulties we face in a mixture of English and Japanese, and how God helps us through. We also shared the more amusing stories from our workplace and jokes which made everyone laugh very hard. We had a very good time and we left knowing that we had made new friends to pray for.
Day 8 – 20 October 2018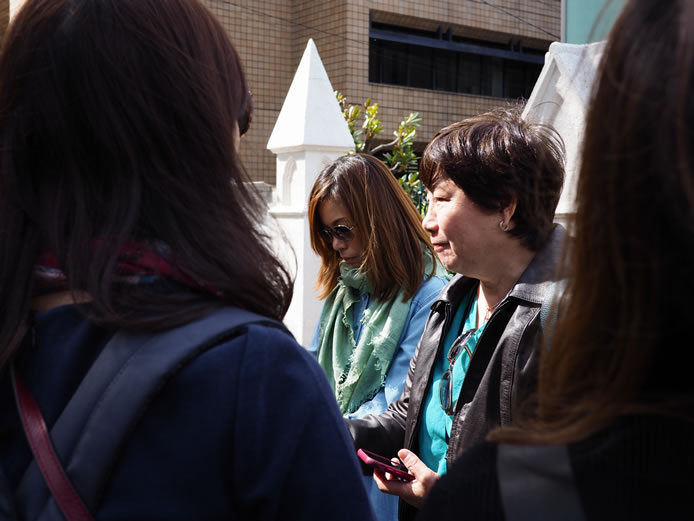 We started the day visiting the First Protestant Church in Japan, the Yokohama Kaigan Church. It was founded on March 10, 1872. We found it significant that it was set up in Yokohama. We remarked at how the church and the building had endured initial obstacles, natural disasters, world wars, government opposition, and prayed for the same resolution to be over FCBC Japan. The verse that its first Pastor, Rev Ballagh, seeked from the Lord was Isaiah 32:15, "till the Spirit is poured on us from on high, and the desert becomes a fertile field, and the fertile field seems like a forest." We claimed this over Japan – for a mighty revival from the barren landscape, as the Holy Spirit comes upon us. We prayer walked the area. There was a new structure in the park next to the church, with a central water fountain and 12 metal pillars surrounding it. We prayed that symbolically, the 12 churches in the 12 biggest cities of Japan would rise up, with the living water being in the middle of all of them.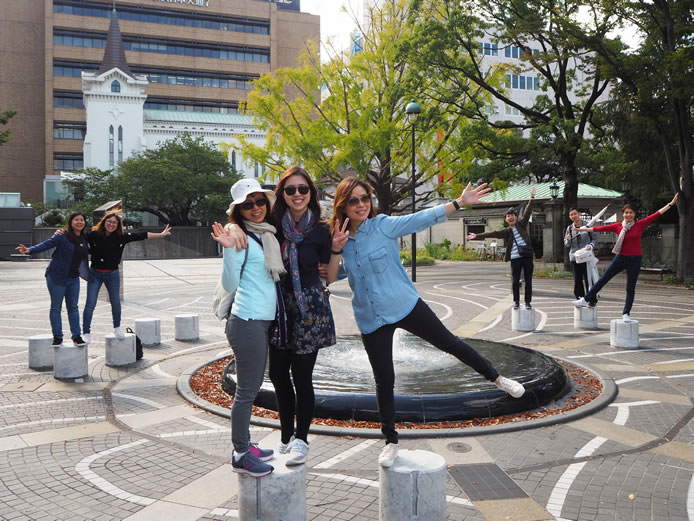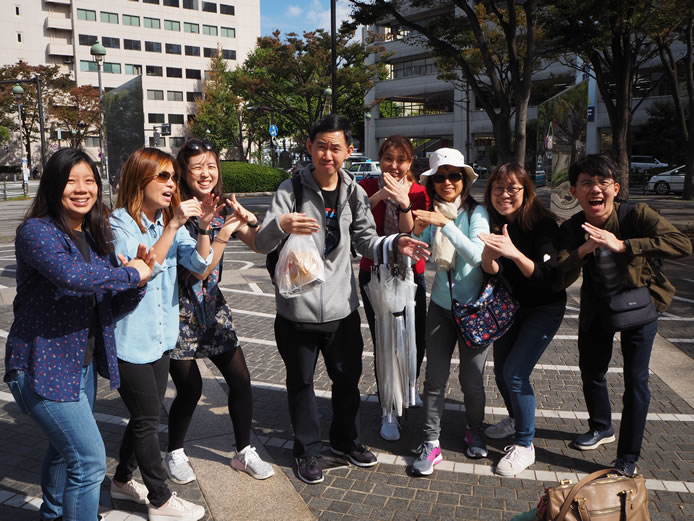 We bought lunch and prepared for our calligraphy workshop that afternoon. We were joined by the Chinese lady whom Pastor Christina had connected with that afternoon distributing flyers, and her daughter. We had a magic number of 12 participants! Kenneth and I began the workshop with an introduction of ourselves and how we chanced upon this hobby, the aim of the workshop and an introduction to modern calligraphy and brush pens. Everybody got busy practising the strokes and individual letters. During the break, because the participants felt it was slightly tedious to trace the letters continuously, we engaged them with "Guess the Word" charades, and some Singapore snacks and delicacies. After the break, we finished the 26 letters and gave participants blank postcards to practise writing words so as to bless others. We then delivered a presentation on Singapore, and our cultures and food, and Clement ended off the session sharing his testimony. It was heartening to see our guest connecting and feeling very comfortable in the company that she stayed after to chat on her own accord, and accepted the invitation to come for FCBC Yokohama services next time.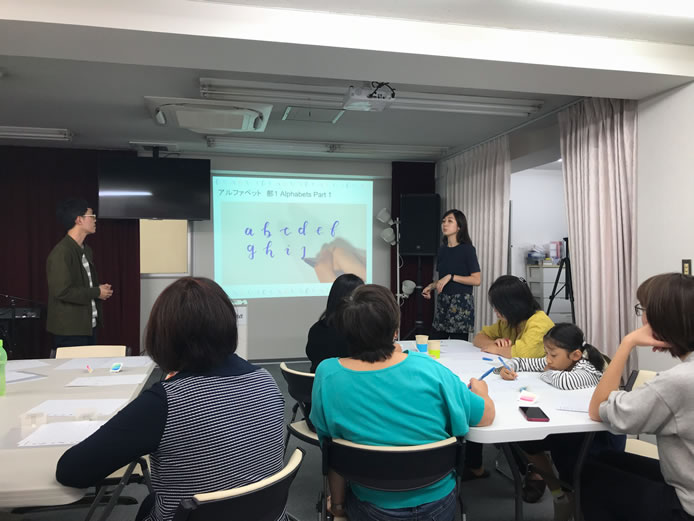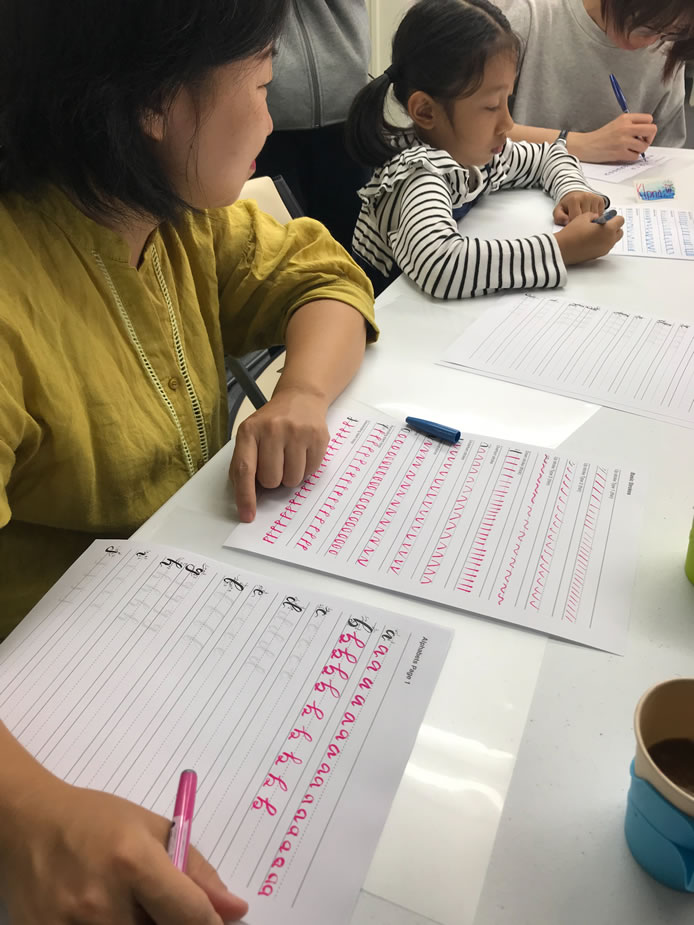 There were so many instances of God-given provision: first, because we were late to arrive in Yokohama and distribute the flyers, did we get the chance to connect with our guest and invite her for this workshop. Second, Kenneth and I conducted the workshop in Chinese instead, as we had no Japanese interpreter present on the day. Clement, who had also been selected to share his testimony, was very comfortable in Mandarin and gave a sincere and moving testimony.
After the workshop, we realised that we had so quickly come to the last day of our trip. We had a sharing session, where different members shared the obstacles they had to overcome to come on this trip, and what they had learnt and experienced. We realised there were so many serendipitous moments that God had prearranged, and it reminded us that His plans are higher. No one was discouraged by the turnouts at service, English Connect class and the calligraphy workshop, and it was heartening to see that we were encouraged even by just one guest as we could better engage the participant. It was very touching and we know that this is because God was walking alongside us every step of the trip. At the end, we joined hands in a circle and prayed in tongues and in proclamation, interceding for the country of Japan, for chains to be broken, for healing to take place, and the presence of the Holy Spirit moved many people to tears.
On that note, we enjoyed our final team dinner of tempura at Yokohama station. As we bid goodbye that night to the FCBC Yokohama team and Pastor Christina, we knew that it was not goodbye, but as in the Japanese language, またね (mata ne), which means, see you again.
Day 9 – 21 October 2018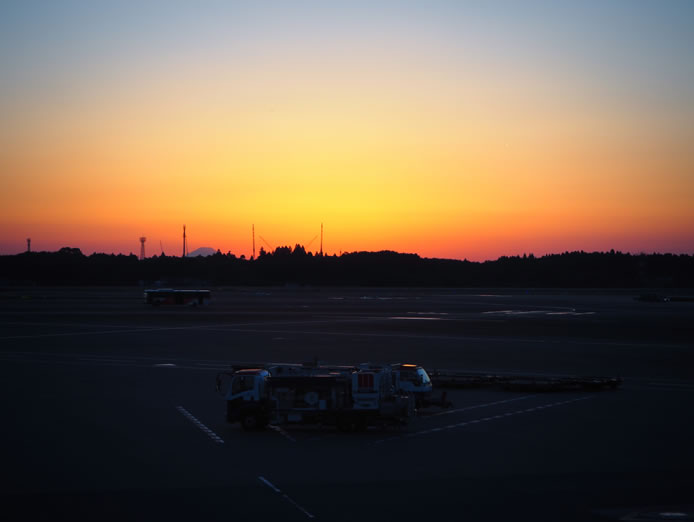 It is the end of a trip, but as surely as the sun will rise tomorrow, it is definitely not the end for many of us, who will be praying for Japan and coming back again!
We all left Japan with a new tender heart, praying for the tiny but mighty steps of FCBC Sendai and Yokohama, for all the seeds sown and people we connected with.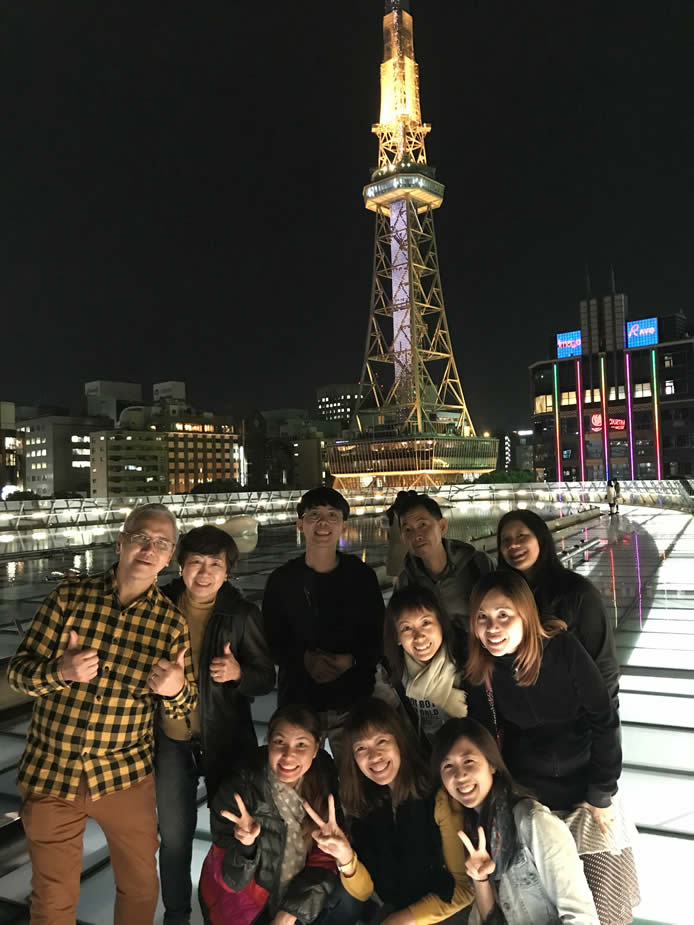 We have also definitely all grown in many ways.
First, we have grown spiritually, having shared God's compassion for lives, and practising being more sensitive to the atmosphere, seeing and declaring things in the spiritual realm and praying down strongholds. We have also been equipped with faith and testimonies, seeing what God has done in Japan and in one another's lives, and believing in what He will continue to do. We are all also very inspired by and learned the can-do spirit from walking closely alongside Pastors.
We have also grown in character, as we supported one another when opinions differed. Many of us have stepped out in faith by persisting to come for this trip amidst obstacles at work, home or health issues. It was the first mission trip for most of us and hence correspondingly there were also many first-time experiences, for example, Clement, Sarah, Wendy and Florence bravely shared their testimonies, I played the keyboard for worship in public, and Kenneth and I led a calligraphy outreach.
That afternoon, while we were on the plane back to Singapore, Sarah shared about our LoveJapan trip during the FCBC Yokohama service. She shared our prayer and desire to bring this heart for evangelism, passion to see Japan saved, and skill of keeping our spiritual eyes open back to Singapore. Pastor Christina shared a sermon on Philippians 4:4-9; on the importance of not allowing worry to control us, the mind being our greatest battlefield, the influence of our minds on our spiritual and physical health, and the power of focusing on God's word and good things. Florence's testimony was shared to show a real life example of the power of declaring God's word and determination in her mind, and the faith in believing that she would be healed. I believe that Pastor Christina's message is important for us who desire to bring the things we have learnt and the transformation we have experienced back to Singapore. We want to apply these things to our daily lives so that the trip will not just be a momentary high in our lives but lead us more and more into fulfilling His will for us.