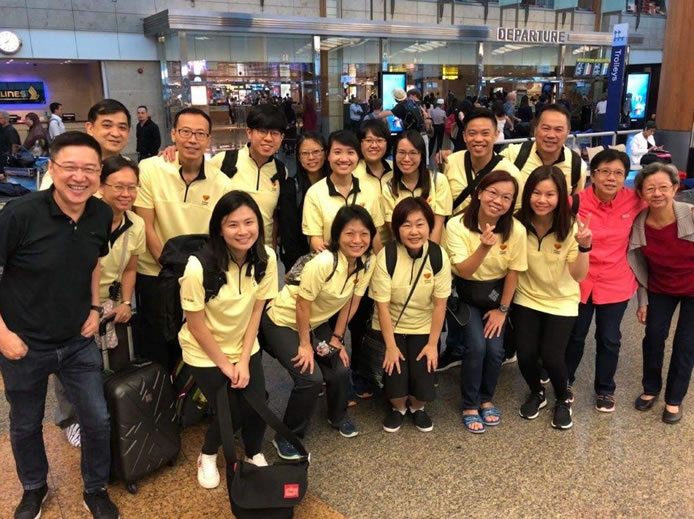 15 of us, including Dr Stephen, Dr Jong Jong, Dr Hweena and Dr Angeline, all ready to set off for Timor Leste – to serve, minister and experience what God has in store for us
Day 1
On the way to Viqueque, one of our four cars broke down due to overheating. Part of the team had to stay back to wait for a replacement car. Thank God they arrived at Viqueque safely after a long wait. 
Day 2
We started our day with breakfast, devotion and worship before proceeding to Horoquan, our first mission field in Viqueque.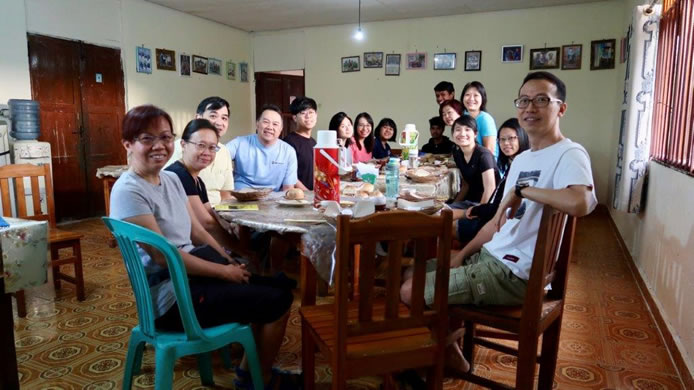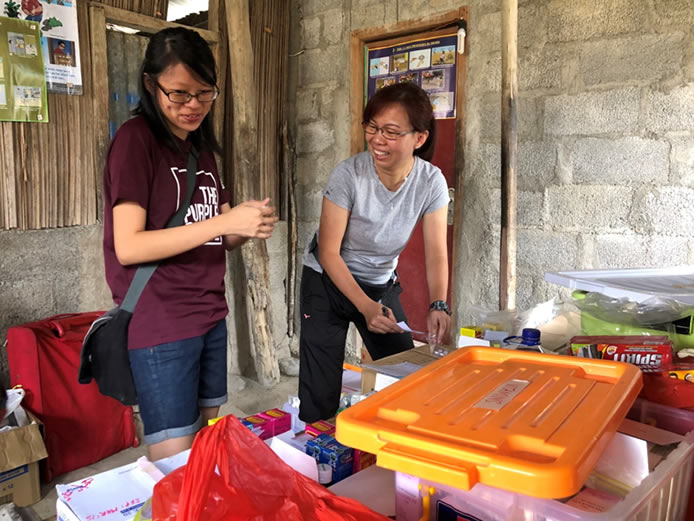 Emily and Hui Min at the clinic's dispensary 
In the afternoon, the team proceeded to another village, Bucarin. There, Dr Stephen performed an operation on a villager to remove a sebaceous cyst from his back. 
Day 3
We continued on our mission at Fatudere. While the medical team attended to the villagers, Hui Min, Dylan and Willette engaged the children by playing games such as Dog and Bone, What Time Is It, Mr. Wolf and skipping.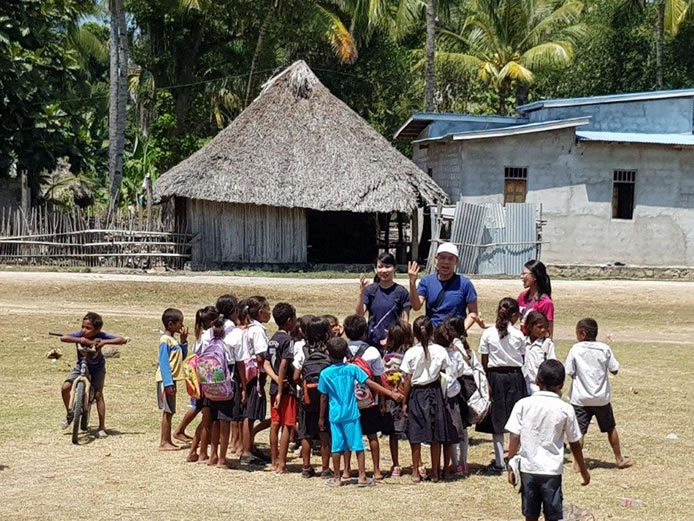 In the afternoon, the team did a few home visitations, where the doctors provided medical consultations to the villagers whom Pastor Catherine has been connecting with over the years. We also took the opportunity to pray for healing and restoration.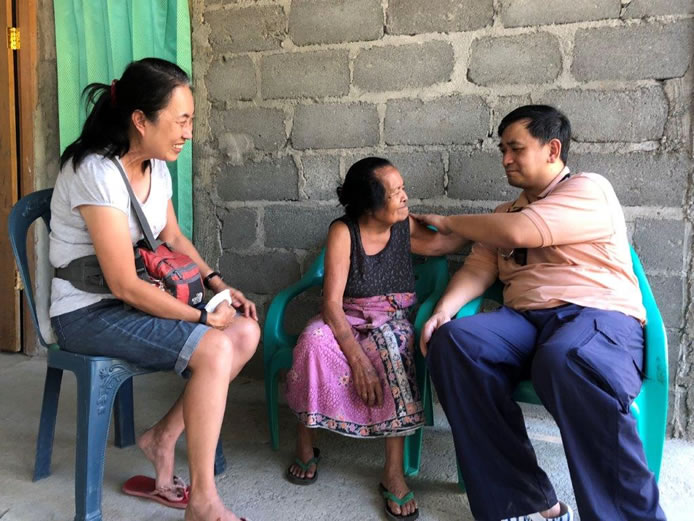 Doctor Stephen attending to the villagers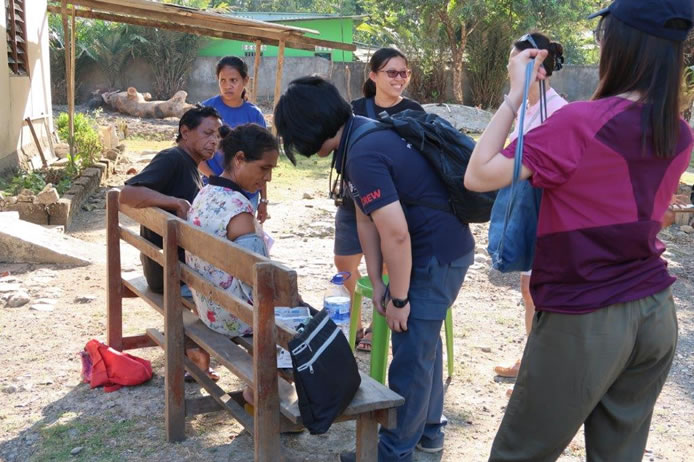 Dr Angeline attending to a local pastor and his sister

Dr Hweena ministering to our interpreter by speaking words of affirmation and encouragement
Though it was a long and tiring day for us, our hearts were full to see that the villagers were appreciative of our service.
Day 4
Another bright and sunny morning greeted us as we set off for Luca to serve the villagers in the area. Dr Jong Jong had to attend to a group of students who had scabies on their arms and legs. 
At Christian Vision Church in Luca, we were warmly welcomed by the villagers who prepared coconuts for the team. Refreshed by the coconut water, we went on to set up the medical clinic and saw more than 250 villagers, including a 100-year-old grandmother.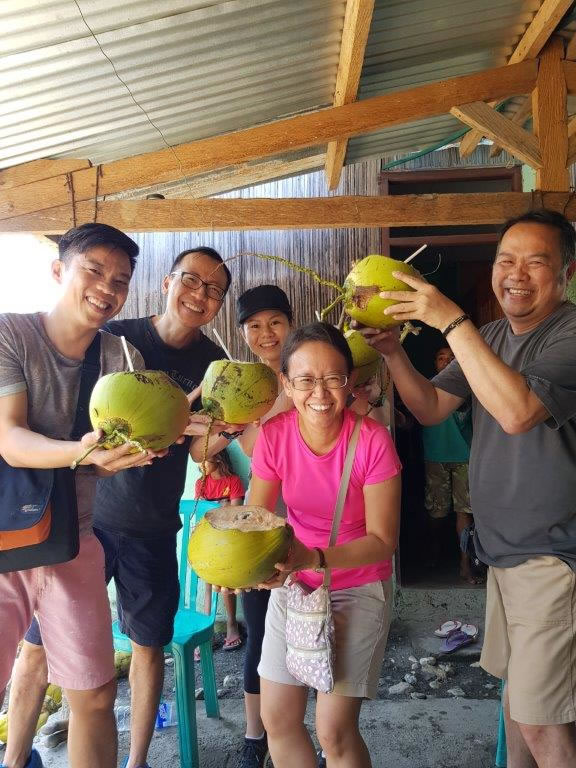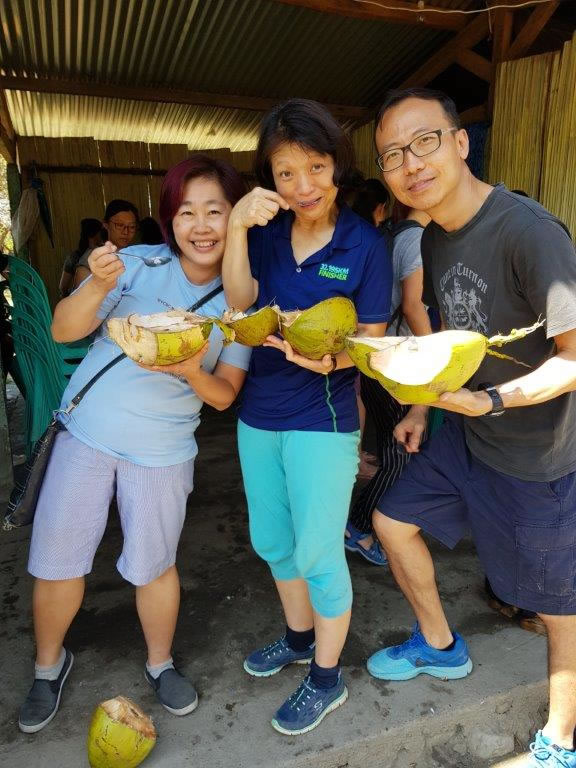 Day 5
We headed back to Dili on the fifth day. On our way back, we stopped at Manatuto to provide medical consultation to a group of students who were under the care of a missionary couple from Singapore. Accompanying our 10-hour ride were the scenes of Timor Leste's beautiful beaches and the lovely sunset.
Day 6
The team conducted health screenings for about 600 students at Shalom School. The rapport and chemistry built amongst the team members over the past few days us accomplish our final mission efficiently.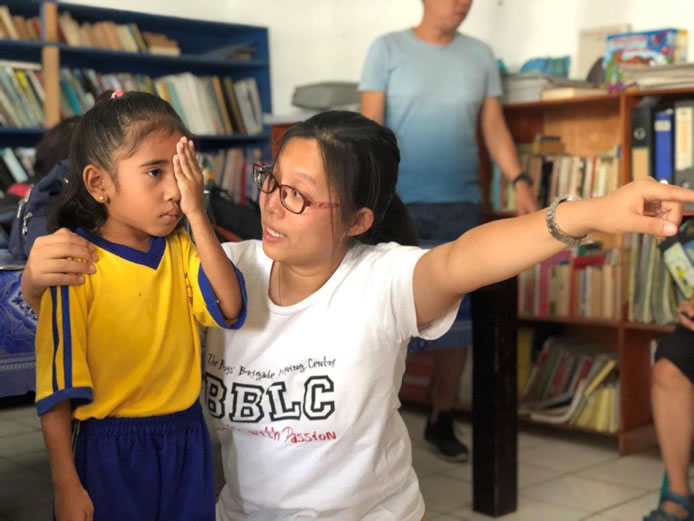 Ai Kit conducting the eye screening for the students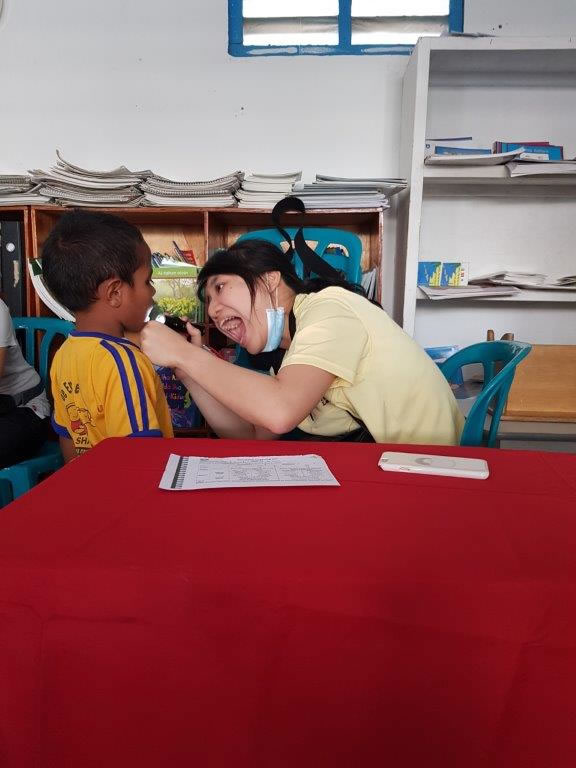 Willette checking the oral health of the students
After completing our final mission, we hiked up the hill to Cristo Rei and caught the sunset together. The statue of Jesus Christ received us with open arms and the team felt God impressing upon our hearts various words, such as "Come to me, all you little children", "Timor Leste will be the land" and "I am the way, the truth and the life". The most interesting one we heard was in Hokkien, "Li lai zou simi" (meaning "Why are you here").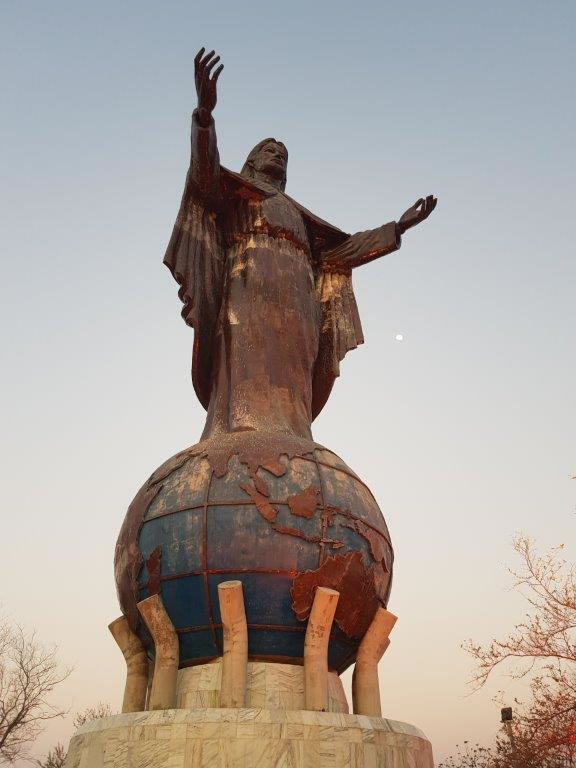 Day 7
It was time to say goodbye to Timor Leste for now. We have been richly blessed as we served more than 1,000 Timorese, including the students at Shalom School. We hope that the seeds planted in this land will be ready for harvest very soon.
A big thank you to everyone on the team who made this mission trip such a fruitful and enjoyable one. Never a dull moment with all the jokes and laughter that we fondly shared throughout the trip. May we continue to keep our love and passion for mission work burning!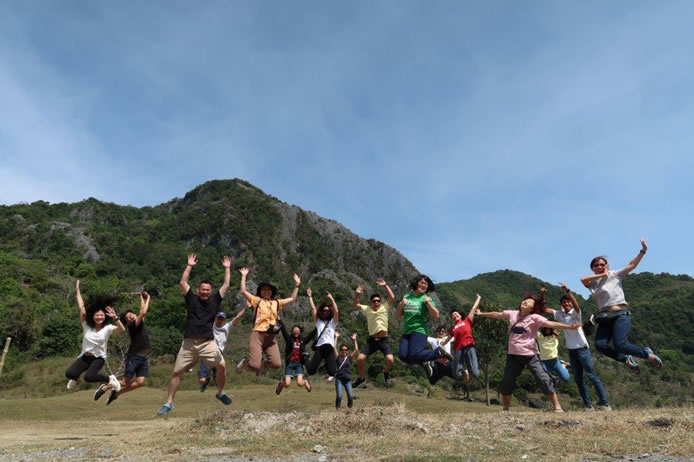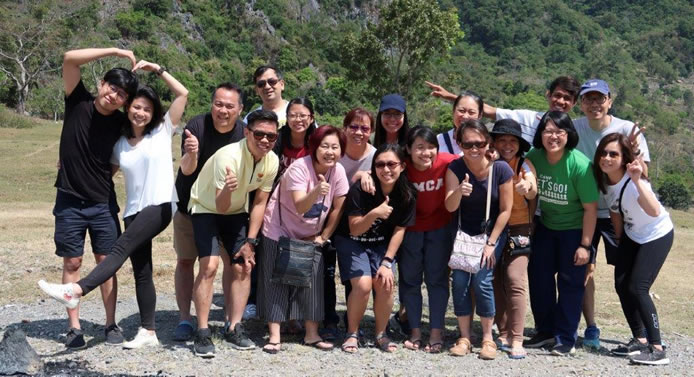 The team (from left): Caleb, Kelly, William, Dylan, Dr Stephen, Hui Min, Pastor Patsy, Emily, Ai Kit, Ser Hwee, Willette, Pastor Catherine, Dr Jong Jong, Dr Hweena, Dr Angeline, Abrau, Ken and Karen