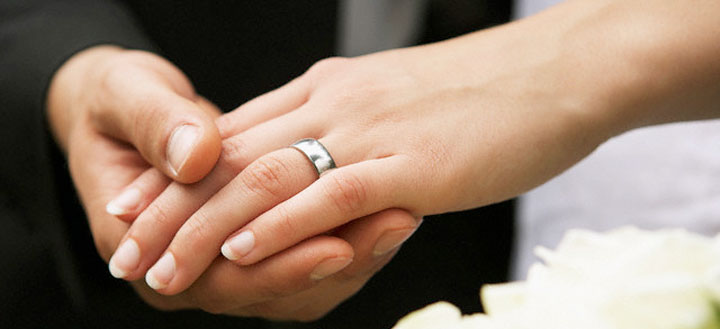 From 29 August 2022, the updated safe management measures for marriage solemnisations and wedding receptions are as follows:
No limit on event size.
Group size and safe distancing are not required.
Mask-wearing is generally optional but encouraged for both indoor and outdoor settings. (In settings where mask-wearing is optional, FCBC's Wedding Services and Officiating/Marrying Pastors have the discretion to implement mask-wearing at Touch Centre or external wedding venues.)
Couples can continue to conduct in-person solemnisations at ROM building, places of residence, or external venues (e.g. hotels, places of worship, etc). Wedding receptions are allowed to continue at external venues, including Touch Centre's foyer.
Couples are not required to declare the list of attendees who will be present at the solemnisation.
Vaccination-Differentiated Safe Management Measures (VDS)
For events with up to 500 attendees at any one time, VDS is not required.
- Except for events held at food and beverage establishments, where VDS is required for dine-in patrons. In which case, the couple and organiser must advise their guests that VDS is required and ascertain their vaccination status.
For events with more than 500 attendees at any one, VDS is required.
The couple and all attendees have to abide by VDS entry requirements where applicable.
*Note: Where VDS is required, it means that checks must be implemented to ensure that every attendee:
is fully vaccinated, i.e. received the appropriate regimen of World Health Organisation Emergency Use Listing vaccines, including their respective duration post-vaccination for the vaccine to be fully effective, and boosters for eligible individuals, and had their vaccination records ingested in MOH's national IT systems; or
has recovered from COVID-19 in Singapore (with a valid discharge memo); or
is a child aged 12 years or below; or
is certified as medically ineligible.
For the latest information on VDS, please refer to https://go.gov.sg/vdsmminfo.
While some guidelines have been relaxed, we seek your continued support and understanding to adhere to the measures in ensuring that solemnisations are conducted safely. If the couple does not adhere to the measures above, the licensed Solemniser will refuse to conduct the solemnisation, as per ROM's instruction.
For further queries, please contact Rev Simon Tan at simon.tan@fcbc.org.sg.
Journey Through Your Wedding Schedule
1) Sign up for our Marriage Preparation Course
Our commitment to see that you enjoy the best of your marriage starts at the very beginning. With expert assistance from TOUCH Community Services (TCS), we run a pre-nuptial Marriage Preparation Course for couples planning to tie the knot. This course has helped many of our couples find greater meaning to their wedding union.
Marriage Preparation Course Part 1 will resume through online weekend classes by end-May 2020. There are 4 sessions for Part 1, and each session is 3 hours long. Each class is limited to 10 couples, on a first-come, first-served basis. Rebate by the Ministry of Social and Family Development is not applicable for these classes.
Signing up is easy.
a) Download the Marriage Preparation Course application form
b) Email the completed form to Vanessa Ong at weddings@fcbc.org.sg
c) Meet Rev Simon Tan for briefing of Wedding Policy
"For this reason a man will leave his father and mother and be united
to his wife, and they will become one flesh."
Genesis 2:24
2) Reviewing your application and course preparations
Upon receiving your application, our Wedding Services staff will notify you to arrange for a Wedding Policy briefing and to take the Taylor-Johnson Temperamental Analysis (TJTA).
"Though one may be overpowered, two can defend themselves.
A cord of three strands is not quickly broken."
Ecclesiastes 4:12
3) Finalising your wedding date and venue
Upon completion of your Marriage Preparation Course, your Team Pastor or Marrying Pastor will finalise the wedding date, together with your spouse-to-be and you. By this time, both of you can begin to look for possible venues to host your wedding.
Being a FCBC member, priority is extended to host your big day at Touch Centre (location map). However, as demand at this facility is high, you are highly encouraged to call in regarding its availability for your chosen date as soon as your course completes. Please direct your enquiries to 6424 9400 or weddings@fcbc.org.sg.
Alternatively, you may also choose to host your wedding at Gateway Theatre's Sky Garden. Details on Gateway Theatre's exclusive rates for FCBC members can be found here. For more enquiries, contact 6819 0781 or email sales@gateway.sg.

 FCBC Wedding Policy

 FCBC Wedding Flow Chart

 Marriage Preparation Course Application Form
Questions
For more information regarding wedding preparations at FCBC, please contact our Wedding Services staff, Vanessa Ong, at weddings@fcbc.org.sg
You may also visit the ROM website for more information
To find out more about getting married at FCBC, please contact Rev Simon Tan at simon.tan@fcbc.org.sg.