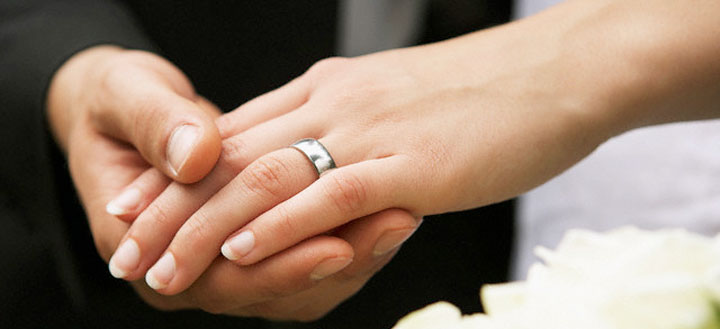 Please take note of these latest updates from the Registry of Marriages (ROM), in line with the government's extension of the circuit breaker period till 1 June 2020 to minimise the spread of COVID-19:
Physical Solemnisation
Couples who've filed a notice with ROM for solemnisations between 5 May to 1 June 2020 are advised to postpone to a later date
ROM will halt new bookings for solemnisations until 1 June 2020, except for extraordinary circumstances such as a critically ill immediate family member
For further assistance, couples can call ROM's helpline at 6338 7808 or submit a form at go.gov.sg/rom-covid19
Virtual Solemnisation
The Bill allowing for virtual solemnisation has been passed in Parliament on 5 May 2020
ROM will give priority to couples whose solemnisation dates were affected by the circuit breaker
FCBC's Marrying Pastors will provide further guidance on this to couples whom they've been invited to solemnise
For further queries, please contact Rev Simon Tan at simon.tan@fcbc.org.sg.
Journey Through Your Wedding Schedule
1) Sign up for our Marriage Preparation Course
Our commitment to see that you enjoy the best of your marriage starts at the very beginning. With expert assistance from TOUCH Community Services (TCS), we run a pre-nuptial Marriage Preparation Course for couples planning to tie the knot. This course has helped many of our couples find greater meaning to their wedding union.
Signing up is easy.
a) Download the Marriage Preparation Course application form
b) Submit the completed form to us through:
Weekends: Information Counters at Touch Centre, FCBC Suntec & Gateway Theatre
Weekdays: FCBC Main Office (750A Chai Chee Road, #04-01 Viva Business Park, Singapore 469001)
Via email to: vanessa.ong@fcbc.org.sg
c) Meet Rev Simon Tan for briefing of Wedding Policy
d) For more information on the course:
"For this reason a man will leave his father and mother and be united
to his wife, and they will become one flesh."
Genesis 2:24
2) Reviewing your application and course preparations
Upon receiving your application, our Wedding Services staff will notify you to arrange for a Wedding Policy briefing and to take the Taylor-Johnson Temperamental Analysis (TJTA).
"Though one may be overpowered, two can defend themselves.
A cord of three strands is not quickly broken."
Ecclesiastes 4:12
3) Finalising your wedding date and venue
Upon completion of your Marriage Preparation Course, your Team Pastor or Marrying Pastor will finalise the wedding date, together with your spouse-to-be and you. By this time, both of you can begin to look for possible venues to host your wedding.
Being a FCBC member, priority is extended to host your big day at Touch Centre (location map). However, as demand at this facility is high, you are highly encouraged to call in regarding its availability for your chosen date as soon as your course completes. Please direct your enquiries to 6424 9400 or contact us.

 FCBC Wedding Policy

 FCBC Wedding Flow Chart

 Marriage Preparation Course Application Form
Questions
For more information regarding wedding preparations at FCBC, please contact our Wedding Services staff, Vanessa Ong
You may also visit the ROM website for more information
To find out more about getting married at FCBC, please contact Rev Simon Tan at simon.tan@fcbc.org.sg.