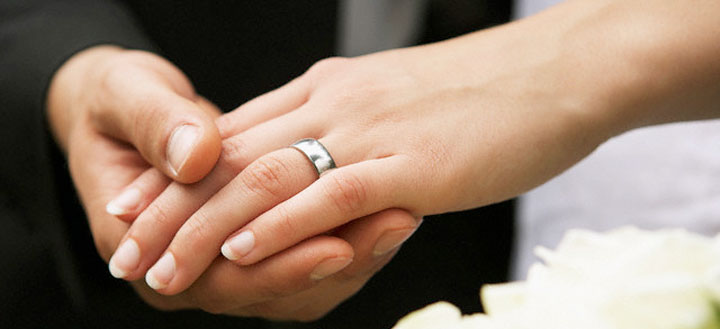 From 22 July to 18 August 2021, the safe management measures for marriage solemnisations and receptions are as follows:
Venue
Attendees
Touch Centre Auditorium

Up to 50 without pre-event testing (PET)
From 51 to 100 with mandatory PET for all attendees
Group size of up to 2 persons
The above limits include the couple, but exclude the licensed Solemniser and any other vendors engaged to provide authorised services for the wedding.
 
If the total number of attendees is between 51 to 100, attendees must be split into multiple zones of no more than 50 persons per zone. The zones must be completely separated by a solid physical partition or at least 3-metre physical spacing demarcated by barriers (e.g. cones or ropes).
 
The couple should appoint a safe management ambassador to assist in ensuring adherence to the measures.
 
The elderly and vulnerable are encouraged to join in via video link to protect them from risk of infection.
 
Attendees must have their temperature taken at the entrance. Those with temperature of 37.6°C and above or other symptoms of illness consistent with COVID-19, cold, or flu will not be permitted entry and should seek medical attention. SafeEntry check-in via either the TraceTogether mobile app or a working token is mandatory.
Couples can continue to conduct in-person solemnisations at the Registry of Marriages (ROM) building, places of residence, or venues that have been allowed to reopen and are permitted for use by third-parties (e.g. hotels, places of worship, etc). Wedding receptions are allowed to continue. Attendees should not intermingle before, during, or after the solemnisation and wedding reception.
Listed below are the safe management measures at venues where most solemnisations would be conducted:
Maximum of (a) 50 attendees without PET or (b) 100 attendees with PET for all attendees, or the venue's safe capacity, whichever is lower. The maximum number of attendees include the couple, but excludes the licensed Solemniser, interpreter (if any), and any other vendors allowed to provide services for the solemnisation, which should be kept to a minimum.
 
Attendees should be grouped as follows:

Wedding party of up to 20 attendees, consisting of the couple, 2 witnesses, immediate family members, and/or close friends
All other guests, who must be in fixed groups of 2 persons
 

During the solemnisation, there should be no intermingling between the groups of 2 persons or with the wedding party. The wedding party and each group of 2 attendees must maintain a 1-metre distance between each other at all times, including for photo-taking. Where guests are seated, these should be fixed.
 
If the reception takes place at the same location and right after the solemnisation, the entire event (solemnisation and reception) is subject to an overall cap of 100 attendees (with PET for all attendees), subject to the safe capacity of the venue, whichever is lower.
 
No food or drinks allowed at the solemnisation.
 
Live instrumental music (except wind instruments and singing) is allowed for solemnisations, with necessary safe management measures in place.
 
The couple must declare the identities and contact details of all attendees, including vendors, to the licensed Solemniser at least 1 day before the solemnisation. The list must also be available on-site on the day of the solemnisation. Click here to download a template.
 
With respect to the wearing of face masks or face shields, please refer to this table:


Individual Involved
Mask-Wearing Requirements
Licensed Solemniser

Should wear either a face mask or face shield when conducting the address on stage and at least 1-metre from others.
Wear a face mask during all other times (i.e. while waiting before the start of the ceremony, during verification of couple's and witnesses' identification documents, signing of marriage certificate, etc).
Face mask or face shield must be kept on throughout the solemnisation, even for photo-taking.

Couple

May choose to wear either face mask or face shield during the solemnisation.
May remove face mask or face shield for key moments of the solemnisation (i.e. exchanging of vows and rings, kiss between the couple, during march ins/outs, etc). However, the bride and groom must maintain a 2-metre distance from the rest of the attendees of the solemnisation whenever their face masks or face shields have been removed.

Other Guests
(including both witnesses)

Must wear a face mask at all times, even for photo-taking.
While some guidelines have been relaxed, we seek your continued support and understanding to adhere to the measures in ensuring that solemnisations are conducted safely. If the couple does not adhere to the measures above, the licensed Solemniser will refuse to conduct the solemnisation, as per ROM's instruction.
For further queries, please contact Rev Simon Tan at simon.tan@fcbc.org.sg.
Journey Through Your Wedding Schedule
1) Sign up for our Marriage Preparation Course
Our commitment to see that you enjoy the best of your marriage starts at the very beginning. With expert assistance from TOUCH Community Services (TCS), we run a pre-nuptial Marriage Preparation Course for couples planning to tie the knot. This course has helped many of our couples find greater meaning to their wedding union.
Marriage Preparation Course Part 1 will resume through online weekend classes by end-May 2020. There are 4 sessions for Part 1, and each session is 3 hours long. Each class is limited to 10 couples, on a first-come, first-served basis. Rebate by the Ministry of Social and Family Development is not applicable for these classes.
Signing up is easy.
a) Download the Marriage Preparation Course application form
b) Email the completed form to Vanessa Ong at weddings@fcbc.org.sg
c) Meet Rev Simon Tan for briefing of Wedding Policy
"For this reason a man will leave his father and mother and be united
to his wife, and they will become one flesh."
Genesis 2:24
2) Reviewing your application and course preparations
Upon receiving your application, our Wedding Services staff will notify you to arrange for a Wedding Policy briefing and to take the Taylor-Johnson Temperamental Analysis (TJTA).
"Though one may be overpowered, two can defend themselves.
A cord of three strands is not quickly broken."
Ecclesiastes 4:12
3) Finalising your wedding date and venue
Upon completion of your Marriage Preparation Course, your Team Pastor or Marrying Pastor will finalise the wedding date, together with your spouse-to-be and you. By this time, both of you can begin to look for possible venues to host your wedding.
Being a FCBC member, priority is extended to host your big day at Touch Centre (location map). However, as demand at this facility is high, you are highly encouraged to call in regarding its availability for your chosen date as soon as your course completes. Please direct your enquiries to 6424 9400 or weddings@fcbc.org.sg.
Alternatively, you may also choose to host your wedding at Gateway Theatre's Sky Garden. Details on Gateway Theatre's exclusive rates for FCBC members can be found here. For more enquiries, contact 6819 0781 or email sales@gateway.sg.

 FCBC Wedding Policy

 FCBC Wedding Flow Chart

 Marriage Preparation Course Application Form
Questions
For more information regarding wedding preparations at FCBC, please contact our Wedding Services staff, Vanessa Ong, at weddings@fcbc.org.sg
You may also visit the ROM website for more information
To find out more about getting married at FCBC, please contact Rev Simon Tan at simon.tan@fcbc.org.sg.