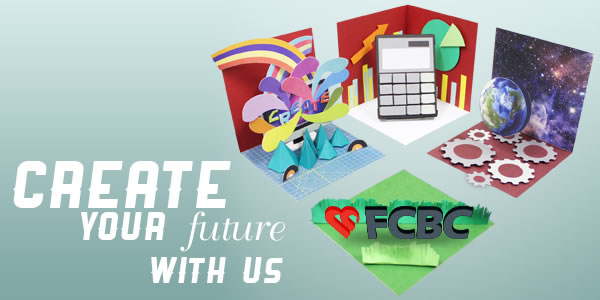 THE PLACE TO BE…
for a LIFE-CHANGING working experience!
Are you looking to work in a dynamic environment where you can use your skills and talents to make a difference? Faith Community Baptist Church (FCBC) is actively seeking dedicated individuals to drive and fulfill our vision as we boldly move forward with the times. We invite creative, innovative and committed individuals take up the challenge to propel us into exciting new possibilities.
Make a statement with your fresh thoughts and innovative ideas. Experience the satisfaction of seeing your work shape and equip us to impact the generations. Be the next trendsetter and use your talents to make a positive difference.
Join us at FCBC where you can be yourself, be respected, and be heard. Embark on a life-changing career that will excite and delight with its never-ending potential.
Take a look at what we have to offer, and Create Your Future With Us here at FCBC – THE PLACE TO BE!