In 2014, FCBC birthed FCBC Sendai in the Miyagi prefecture of Japan through the effort of our very first Gideonite team, led by Pastors Caleb and Christina Chan. Through a weekly church service, festive evangelistic programmes, relief efforts to help the earthquake-stricken victims and more, FCBC Sendai reaches out to the multitudes in Japan as salt and light in the community.
"I sincerely believe that God's time for the Land of the Rising Sun has come, and it is starting from Sendai, Japan – where it too will Arise and Shine!" - Rev Dr Nina Khong, Senior Pastor
---
Announcements
You Can Series In Japan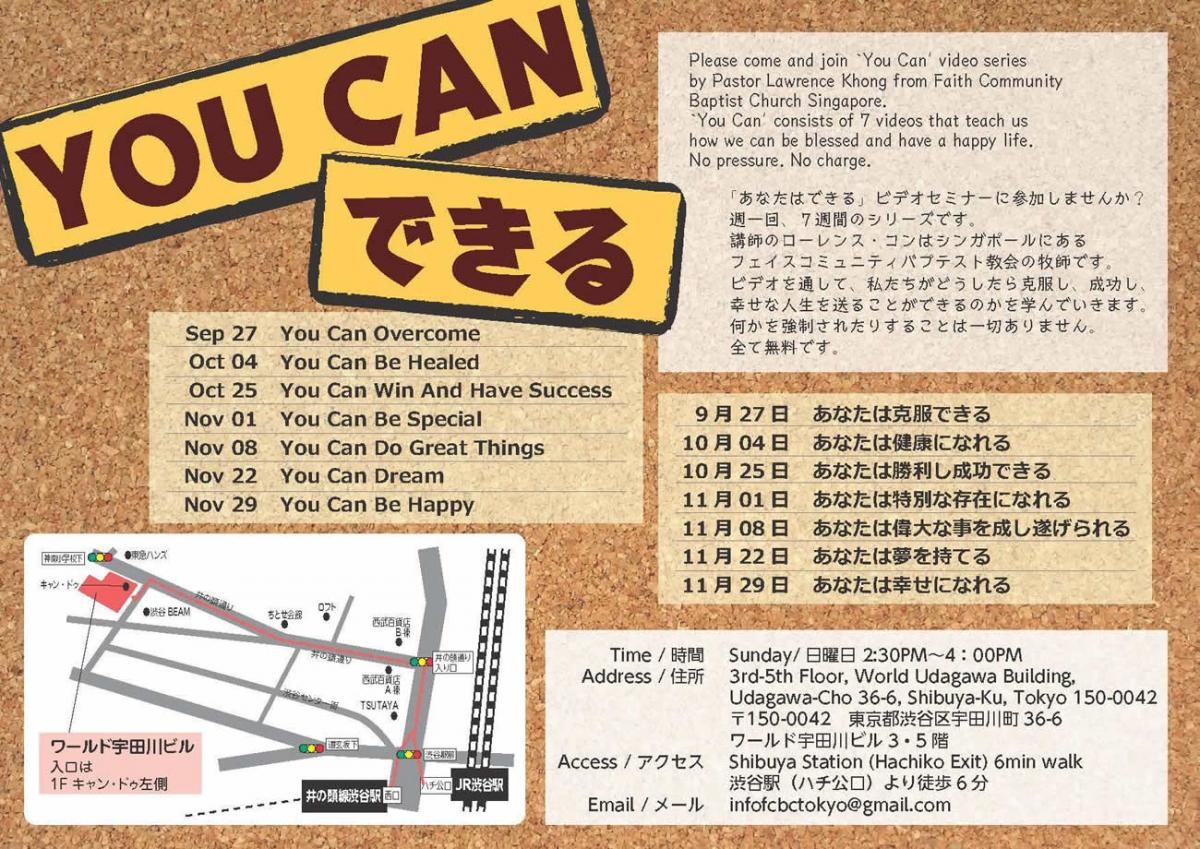 FCBC Sendai has embarked on a "You Can" video series that teaches one how to lead a blessed and happy life. Through a series of seven sessions, you can experience His goodness in your life. If you're currently studying or working in Tokyo, don't miss this! The cell that is hosting these sessions meets in Shibuya, Tokyo. You're most welcome to invite your friends living in Tokyo to join in, and minister to them with the love and power of Jesus Christ.