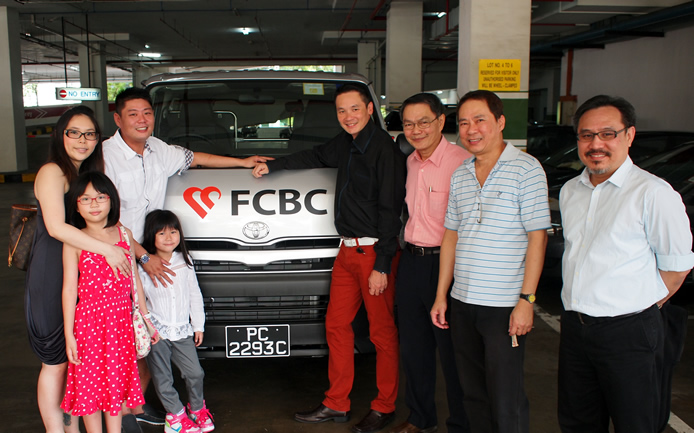 On 28 November 2013, Mr Teo Yeow Yeow, together with his wife, Bernice Teo, and two daughters, Claire and Clarice Teo, from Pastor Poh Wee Long & Cristabel Team, made their way to the FCBC Main Office to make an unprecedented act. This act was a generous donation of a $130,000 van to our Special People Ministry, fully equipped with the facilities required.
That van was the realisation of a bet made with God at the start of the year. Back then, Mr Teo challenged that if his company achieves $1 million worth of sales this year, he would donate a vehicle to FCBC. But although he has yet to achieve his sales target and the year has yet to end, he took a brave step of faith and made the donation regardless.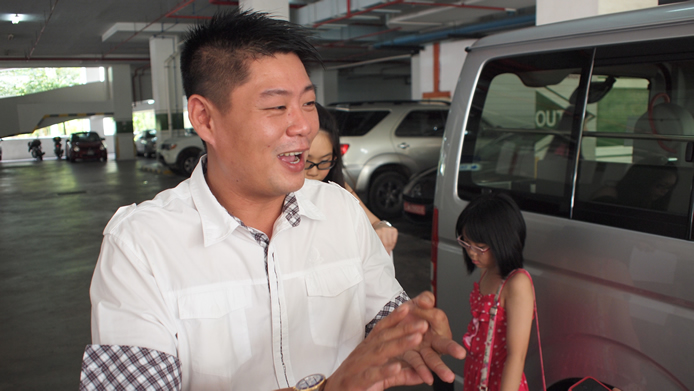 When asked how he was able to muster such courage in faith, he said: "It is a struggle, but I know that all I possess now was bestowed by God. With so much that the Lord has blessed me, I just wanted to return a small token to please God."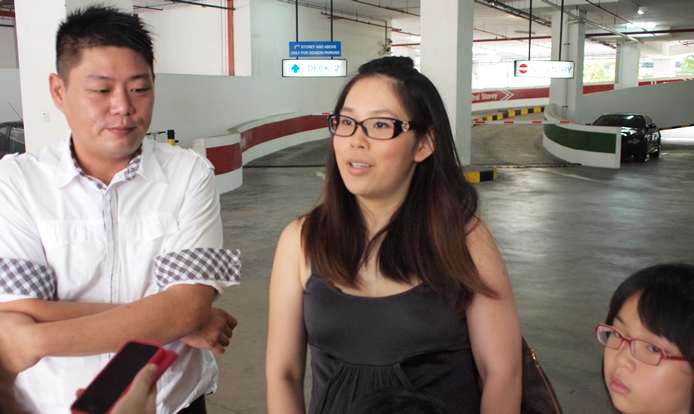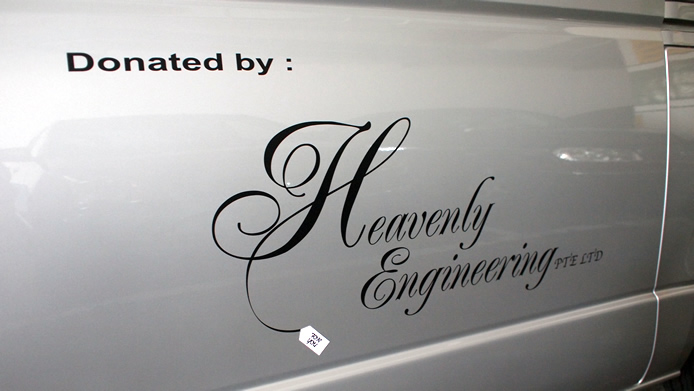 Mr Teo and his wife, Bernice, are the owners of Heavenly Engineering Pte Ltd. Three years ago, when he returned from China after a bout of depression, he was prompted by God to set up this company. With God's blessings, business has been booming for the past three years. He declared that such success is not by his own strength, but through God alone. Both Mr Teo and his wife, Bernice, did not come from wealthy families, and even today, Mr Teo still holds a spanner as a technician.
But by God's grace, they have been so blessed. "Since He has blessed us, we want to let others know that God will bless them as well," said his wife, Bernice.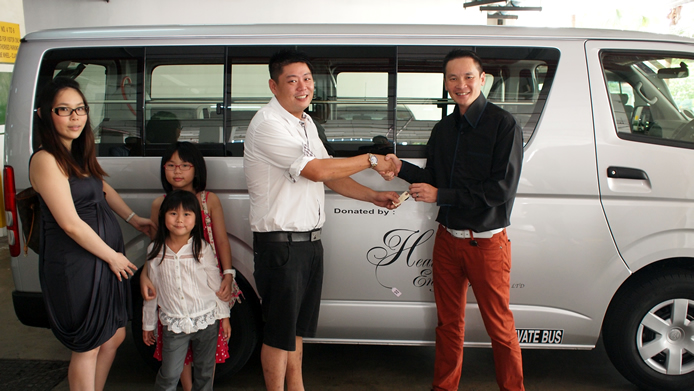 As FCBC's Chief Operating Officer, Desmond Chua, accepted this gift from Mr Teo, he added, "Your donation came so timely as our current vehicle is ten years old and due for scraping." Mr Teo humbly replied, "I firmly believe that God will reward me with hundredfold blessings for what I've done."