Saturday, December 1, 2012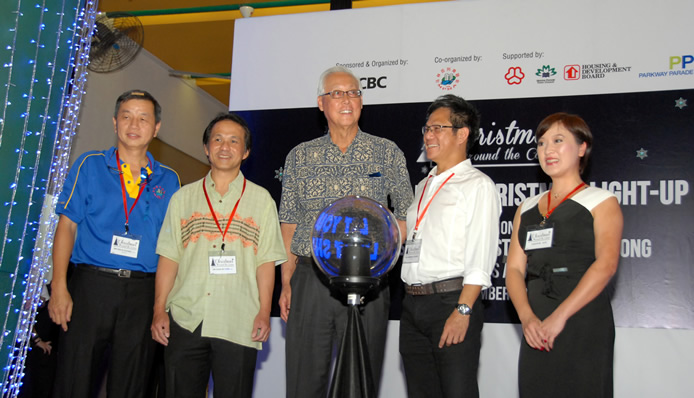 On November 30, 2012, FCBC, together with Marine Parade Merchants' Association and Marine Parade Stakeholders, marked a milestone in Marine Parade's history, by bringing the spirit of Christmas to the streets of Marine Parade Central.
For almost 27 years, the Christmas light-up has been exclusive to Orchard Road, but not this year, as the Marine Parade community becomes the first in Singapore to enjoy a heartland Christmas light-up of their own!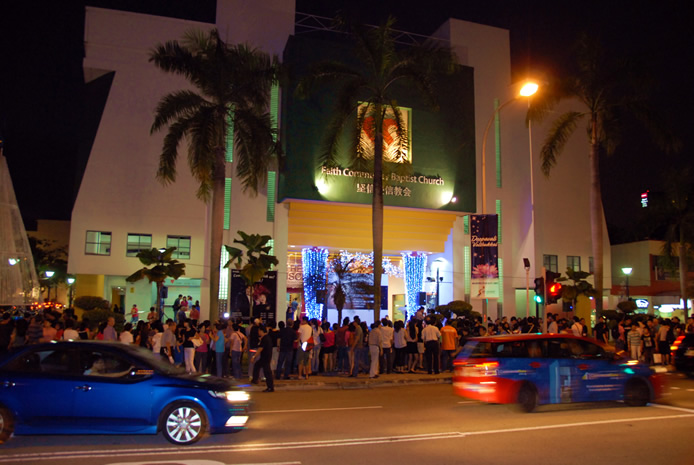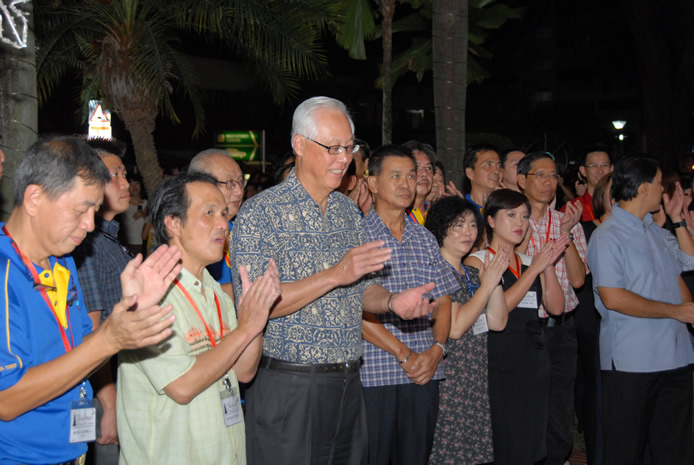 By 7.15pm, a crowd started to gather, as people made their way over to the steps of FCBC. At 8.00pm, upon the arrival of Guest-of-Honour, Emeritus Senior Minister Goh Chok Tong, Grassroots Adviser to Marine Parade GRC GROs, the ceremony officially commenced. Starting with an address by our Senior Pastor Lawrence Khong, where he shared his thoughts on FCBC's relationship with the Marine Parade community, saying, "This event is especially meaningful for us as this vibrant hub has been home to FCBC for more than 20 years where we have enjoyed strong ties with residents, merchants and the community."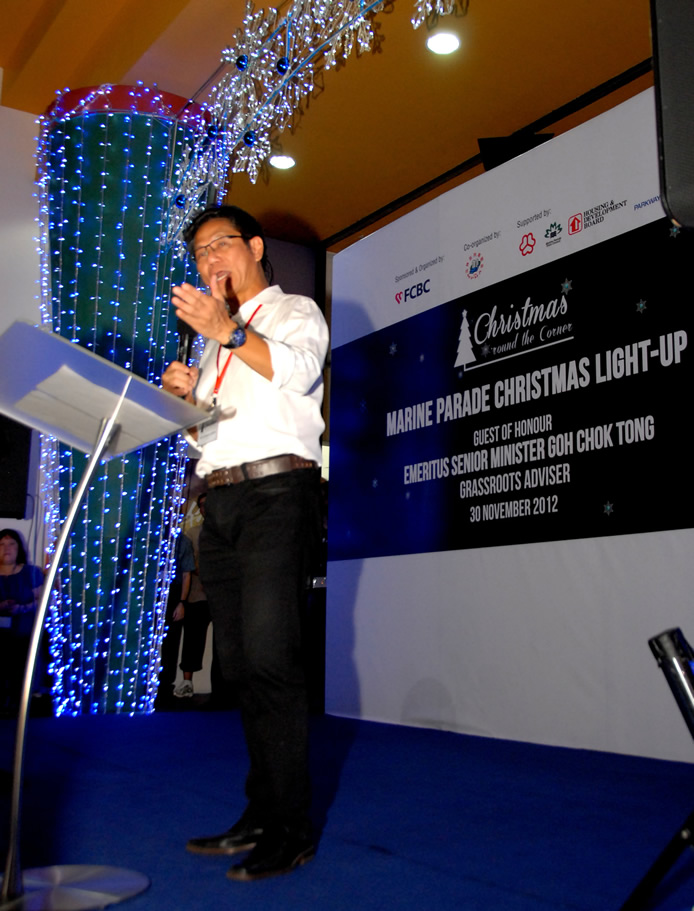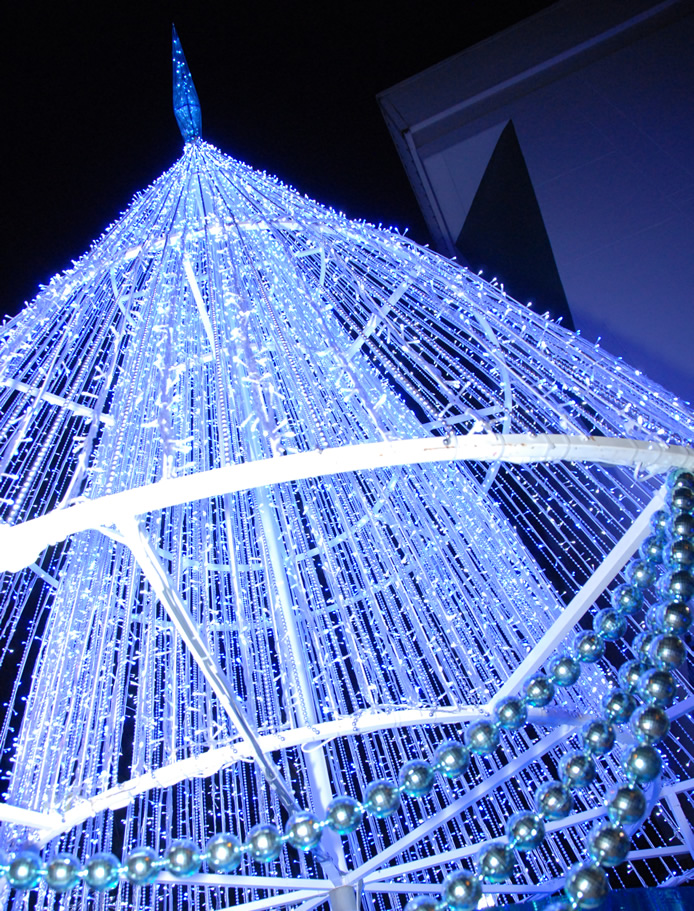 He also revealed that, "approximately thirty thousand light bulbs and over eight-hundred meters of LED fairy and rope lights were used for this light up, a total of eight-thousand man-hours to fabricate and install" was what it took to transform this light-up from merely a concept to reality.
And what's Christmas 'round the Corner, without sharing the real meaning of Christmas, as "tonight's event goes beyond merely lighting streets and buildings. As Christians, Christmas is a time where we celebrate the birthday of our Saviour – who is called the Light of this world. He is the reason why we celebrate Christmas, where we share His message of love and hope to everyone – especially the less fortunate, desolate and needy," declared Senior Pastor Lawrence.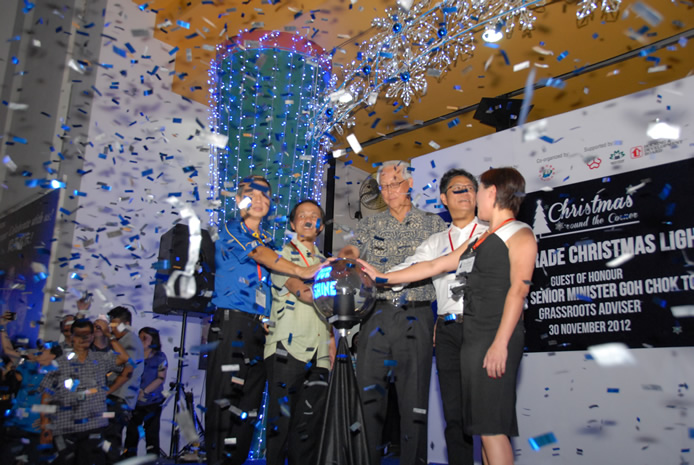 With that, at the touch of a glass ball, Marine Parade Central transformed into a dazzling display of lights!
With Christmas 'round the Corner, let's not forget what Senior Pastor Lawrence reminded us, "to give the precious gift of love, especially to those who are in need, so that we become a beacon of light... to bring comfort, hope and joy to everyone around us."