Day 1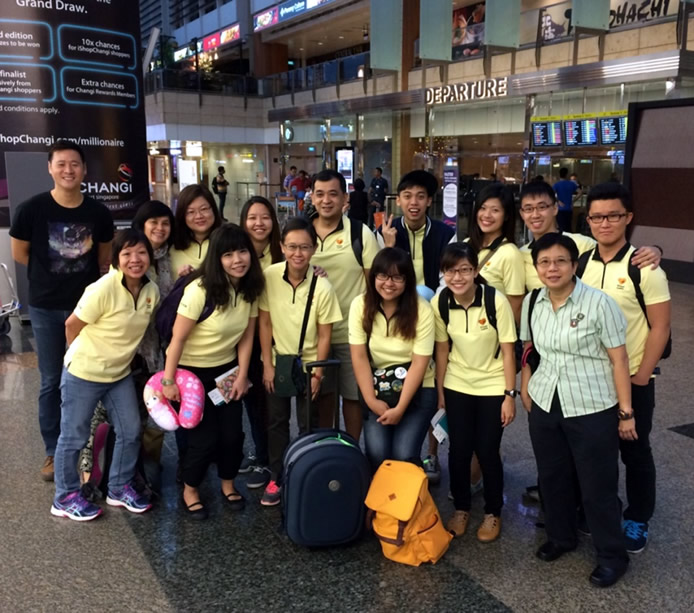 Our team of 13 left Singapore with bags loaded with medical supplies to be used at the clinics.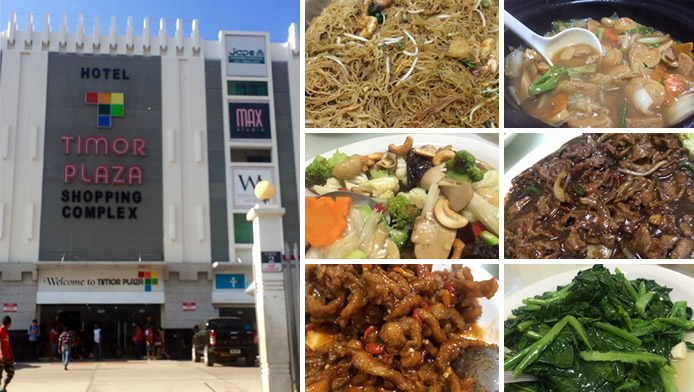 We arrived in Dili and were greeted warmly by Pastor Catherine Foo. Our car convoy set off for Hotel Colmera, our lodging for the night, followed by a time of acclimatisation at Timor Plaza.
We ended the evening with a scrumptious dinner at New 88 Restaurant before returning to our rooms for an early night.
Day 2
The day started early. We filled our bellies at Happy Restaurant and met up with our local translators for the trip – Acacio, Amalya and Joshua.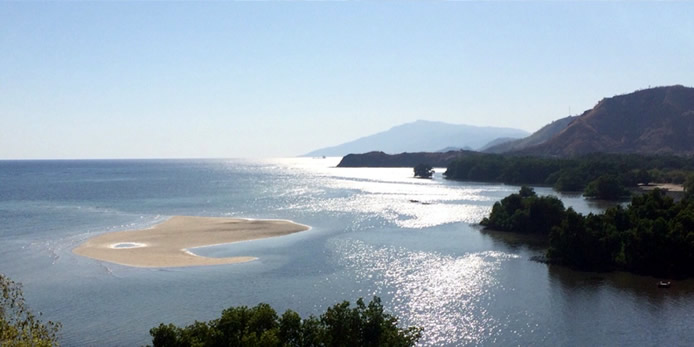 Amidst the sharp bends and high cliffs en route to Viqueque, the team was awestruck with God's beautiful creation along the picturesque route.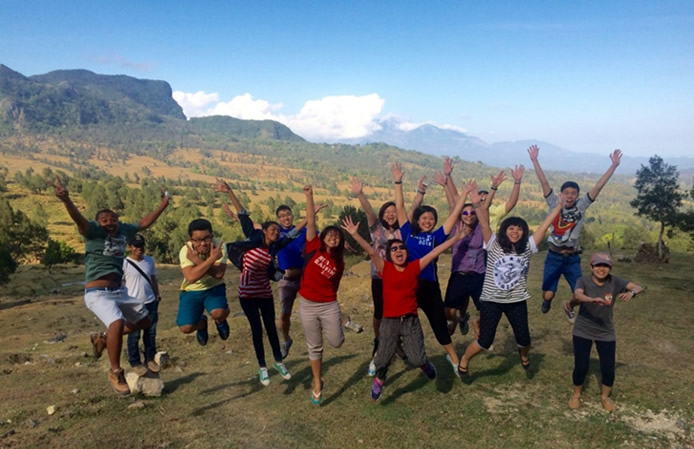 The six-hour drive was certainly filled with many Instagram-worthy memories.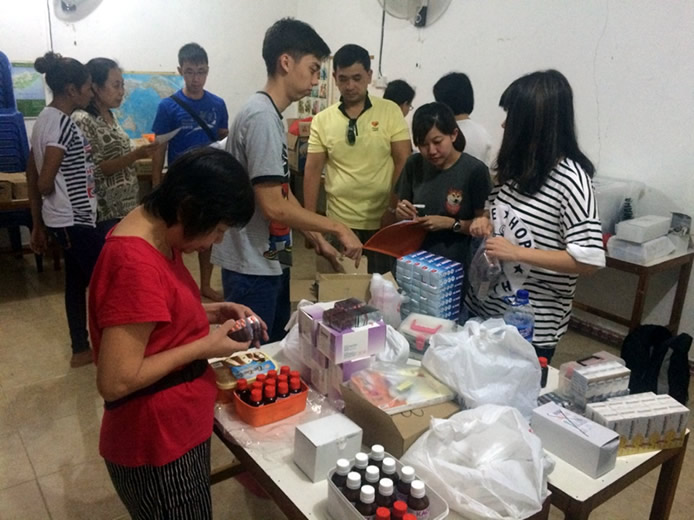 We finally arrived at Assisi Convent in the early evening and proceeded to Mission House, where Pastor Catherine lives, to unload and pack the medical supplies required at the clinics in the days ahead.
Many of the children who stayed nearby came running to peek at what we were doing and started to greet us enthusiastically, asking our names as they warmed up to us.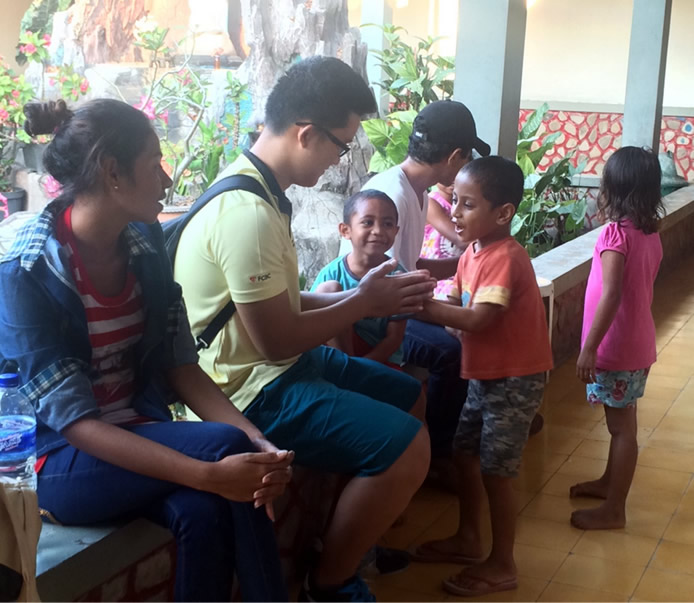 Day 3
"And you, my son Solomon, acknowledge the God of your father, and serve him with wholehearted devotion and with a willing mind, for the Lord searches every heart and understands every desire and every thought. If you seek him, he will be found by you; but if you forsake him, he will reject you forever." (1 Chronicles 28:9, NIV)
The word we received for the day was to unite together to serve the nation of Timor Leste. It reminded each of us that although we came with different purposes, ultimately it's God's agenda that matters.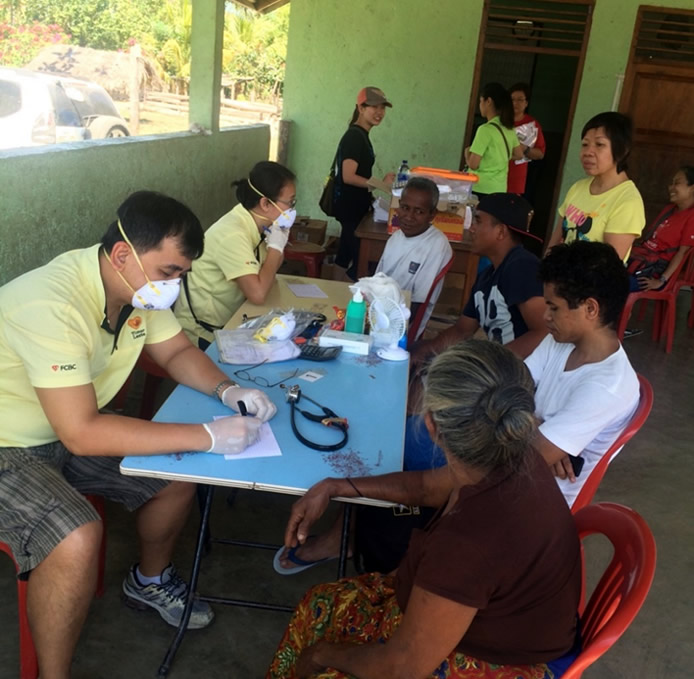 The first stop was the village of Luca. There were initial hiccups as the blood pressure monitor failed to start up. The crowd was quite small as many of the villagers had gone to harvest crops, and it turns out that there was a local clinic onsite. The day got better after the machine was fixed by one of the team members. We also used the available time we had to play games with the curious children looking on. Pastor Catherine shared that the children of Luca are usually wary of strangers and not very receptive. Thankfully, they gradually warmed up to us and took interest in our activities. We taught them songs like "I've got peace like a river" while counting in Tetum.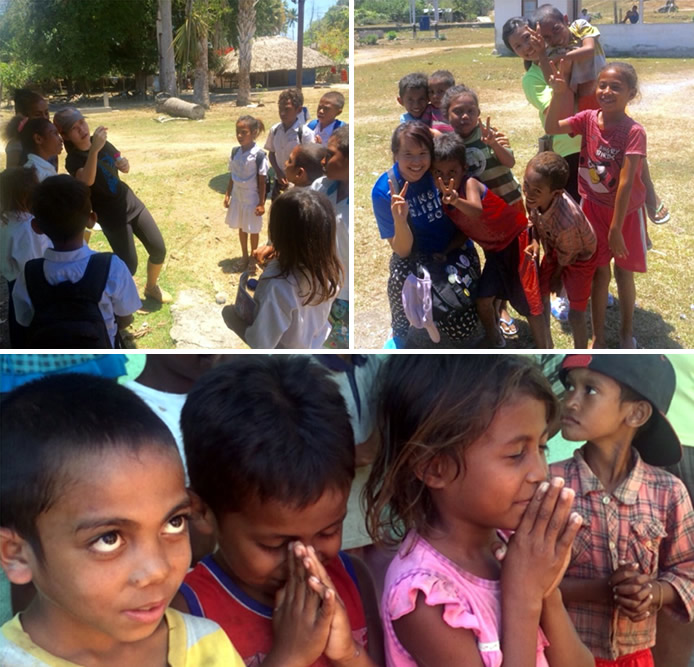 On our way back to Assisi Convent, we made a couple of home visits. The doctors checked on their health, and we prayed for them.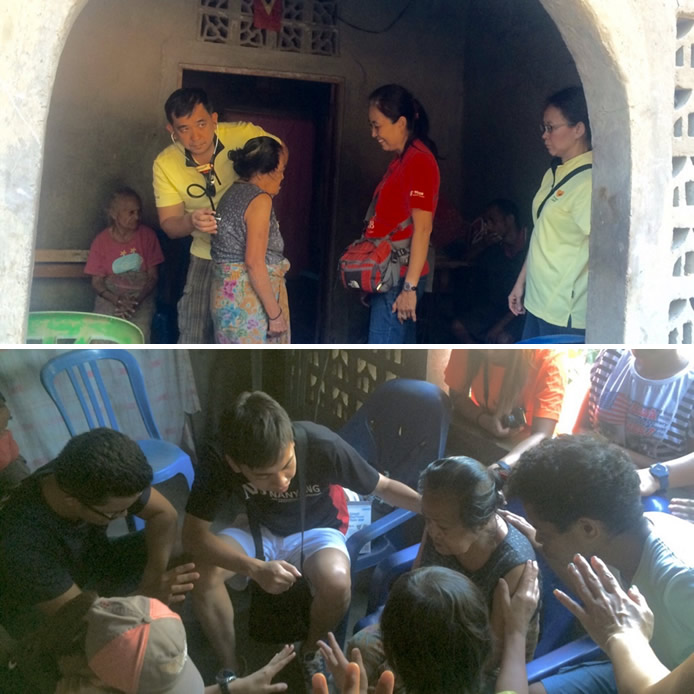 Back at the convent, the team conducted a night programme for the children. We played "Fire, Earthquake and Hunter" and also performed a skit narrating the story of Daniel in the lion's den.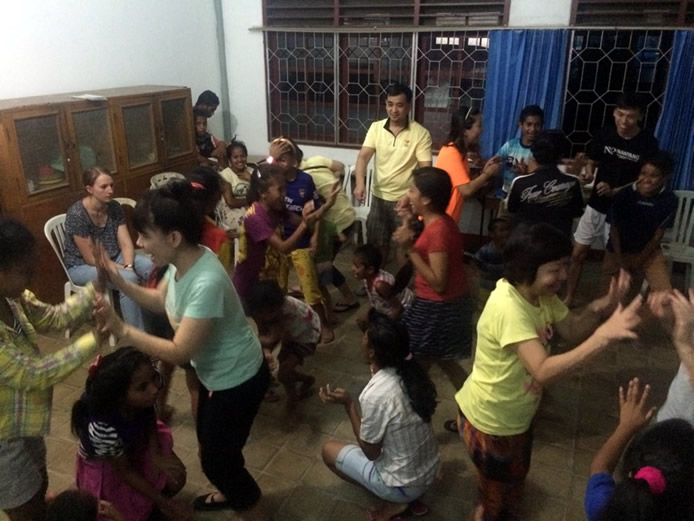 Day 4
"Even youths grow tired and weary, and young men stumble and fall; but those who hope in the Lord will renew their strength. They will soar on wings like eagles; they will run and not grow weary, they will walk and not be faint." (Isaiah 40:30-31, NIV)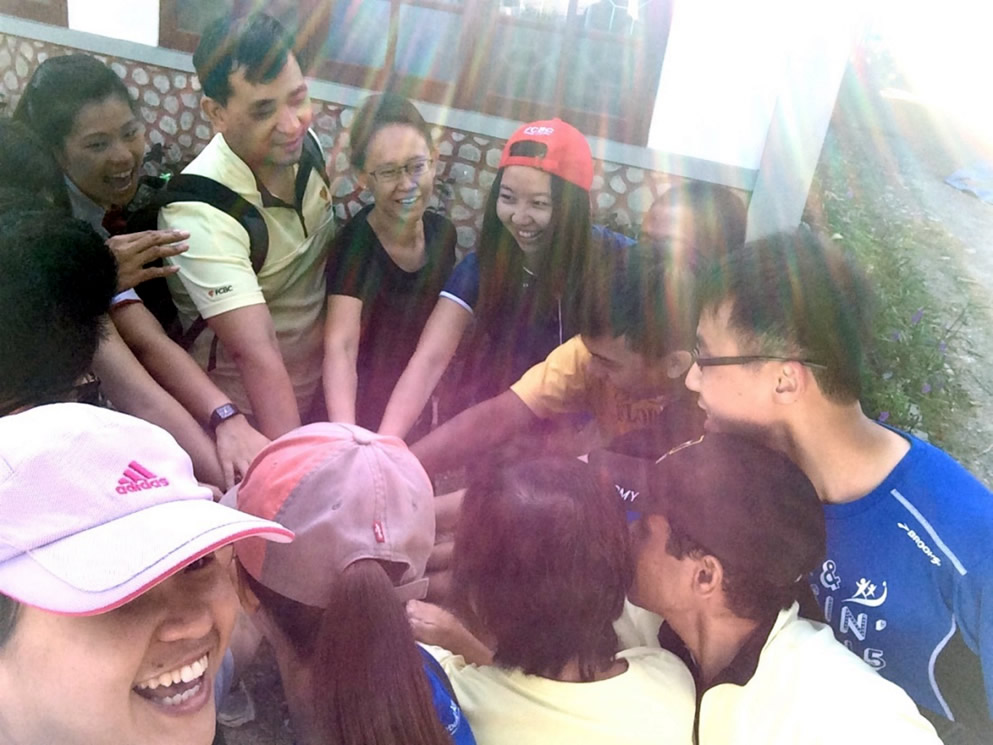 It was going to be a busy day for the team. We planned to brave the bumpy road conditions and cover two villages. With cheers, we set off to find strength in the joy of the Lord!
As soon as we arrived at the village of Fatudere, patients started to stream in. Everyone carried out their duties with a joyful heart, without complaining. All in all, we served over 30 families. We also got to witness Doctor Stephen perform an ultrasound on a man with some pain in his stomach due to an unknown cause and minor surgery on a little girl who had leftover splinters in her foot from walking around barefoot.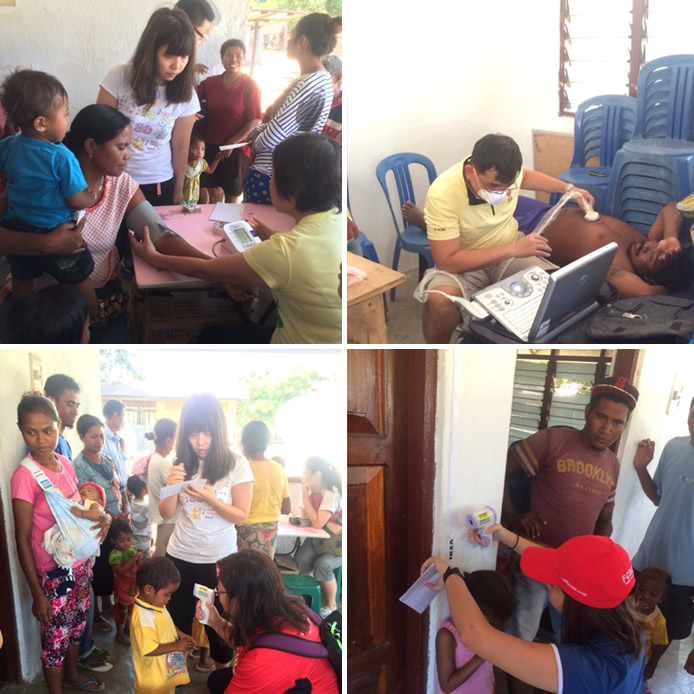 The doctors also attended to a boy who had dislocated his arm when he fell from a coconut tree. It was heart wrenching to see him in anguish as they tried to pop the bone back into alignment. Thank God it was successful and his cries subsided. The team prayed and entrusted him to God for a speedy recovery with minimal pain and discomfort.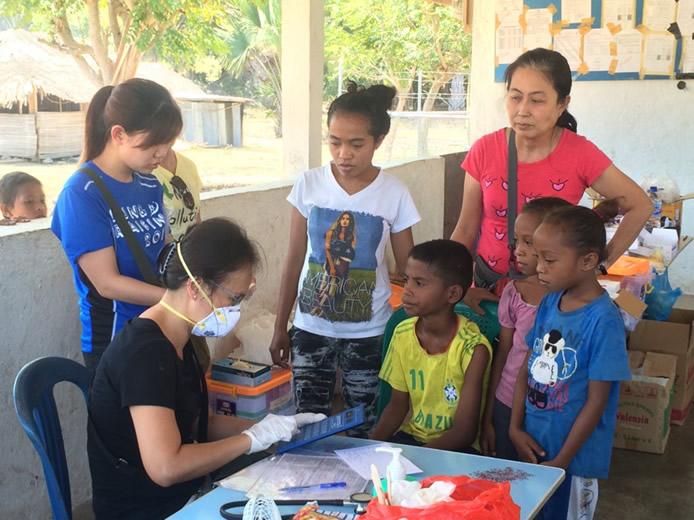 We reached the village of Lugasa later in the afternoon. The villagers there were known to be more violent and are occasionally seen roaming with parangs (a Malayan machete). Thank God they were friendlier towards the team this time round. The doctors also made two house calls as those villagers were immobile. One was suspected to have Tuberculosis, while another had hip pain.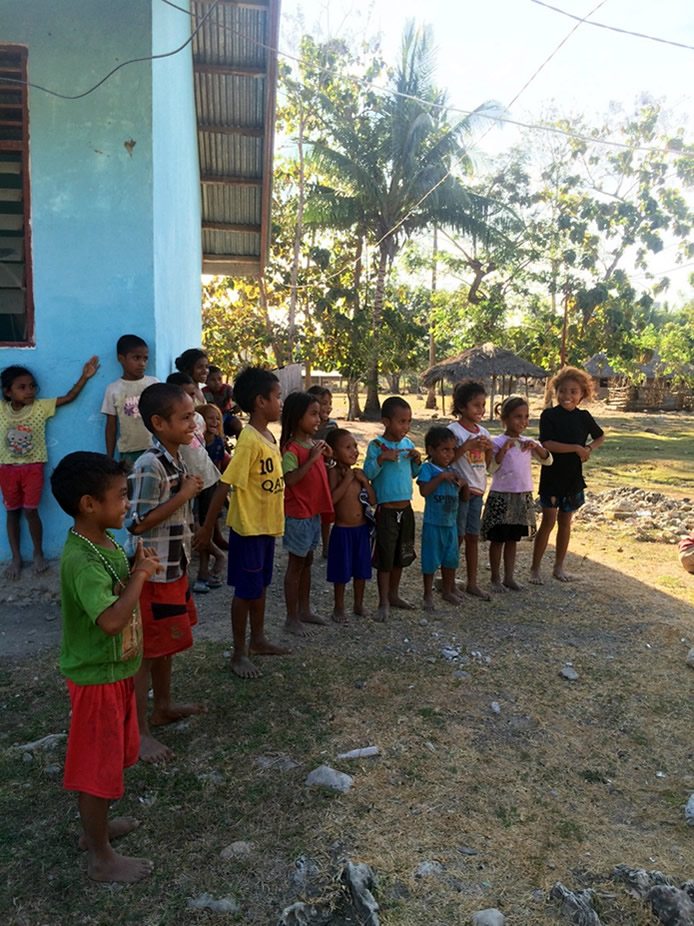 Meanwhile, a few of our team members entertained the children with songs and dances. They joined us in singing "Kasih Yesus", "Sgala Puji Syukur" (一切歌颂赞美), "Give me oil in my lamp" and "I've got joy down in my heart".
On our way back to the convent, a fallen tree obstructed the only proper route back. Thank God an alternative path was formed as we drove through the grass. The Lord also kept us safe as we left the village late and ended up having to drive in the dark on roads without street lamps.
Day 5
"Trust in the Lord with all your heart and lean not on your own understanding; in all your ways submit to him, and he will make your paths straight." (Proverbs 3:5-6, NIV)
As we headed out to Bibileo, the last village for this mission trip, the word for the day was that "God is bigger than whatever's before us, nothing is impossible for Him!"
Upon arrival at Bibileo, half of the team accompanied the doctors and Pastor Catherine to visit one of her cell member's house, which was too small to fit all of us. The remaining members climbed up huge banyan trees and feasted on freshly plucked coconuts.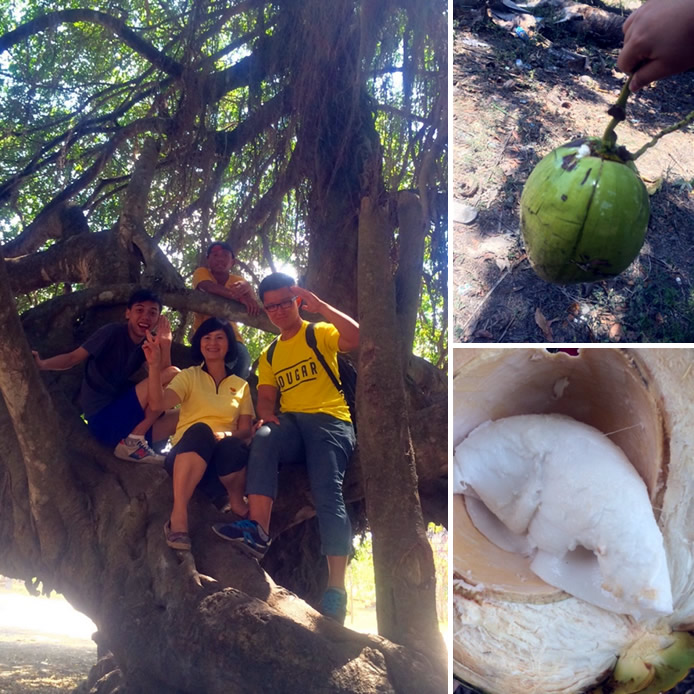 Doctor Stephen performed a minor surgery on Pastor Catherine's cell member, removing an ingrown nail from her thumb. Our last clinic was set up at the village of Horokuan. The village chief was kind to offer his premises for setting up the clinic. Despite the scorching heat, many were willing to queue in the sun to await their turn.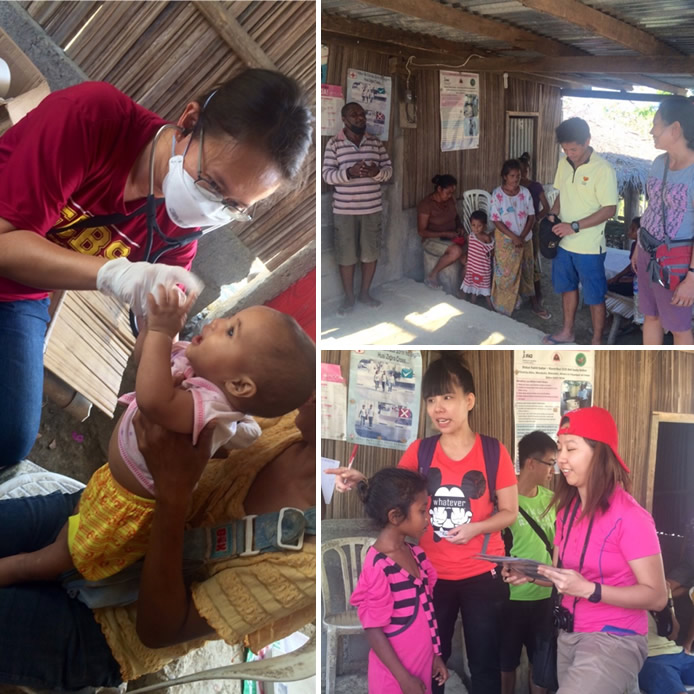 Later that night, we went to the Dream Centre, where the team showed some youths under Pastor Catherine how to conduct a cell meeting. We also celebrated their graduation from Level 2 English.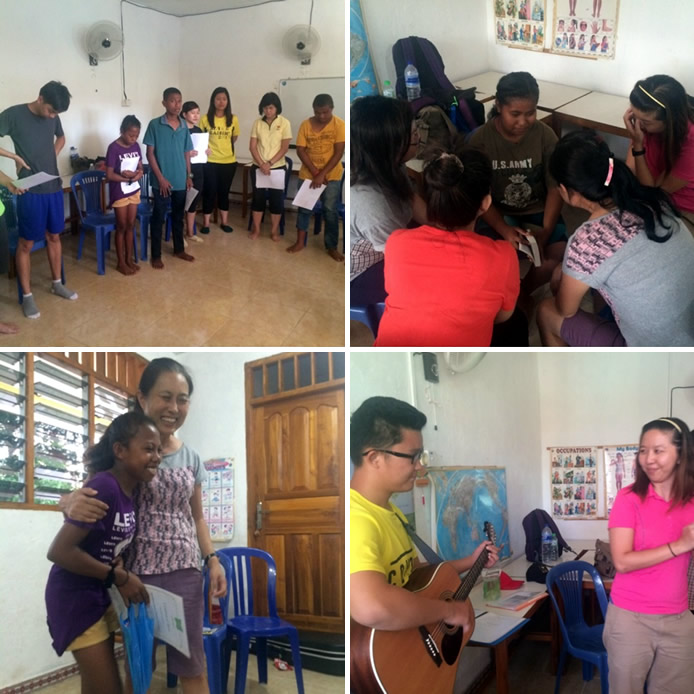 The night ended with some craft activity and line dancing for the children at Assisi Convent. Laughter filled the air as we fumbled our way through the steps and cheers arose when all had mastered the dance. The children were taught how to fold hearts and the team members assisted them in writing a message to their loved ones.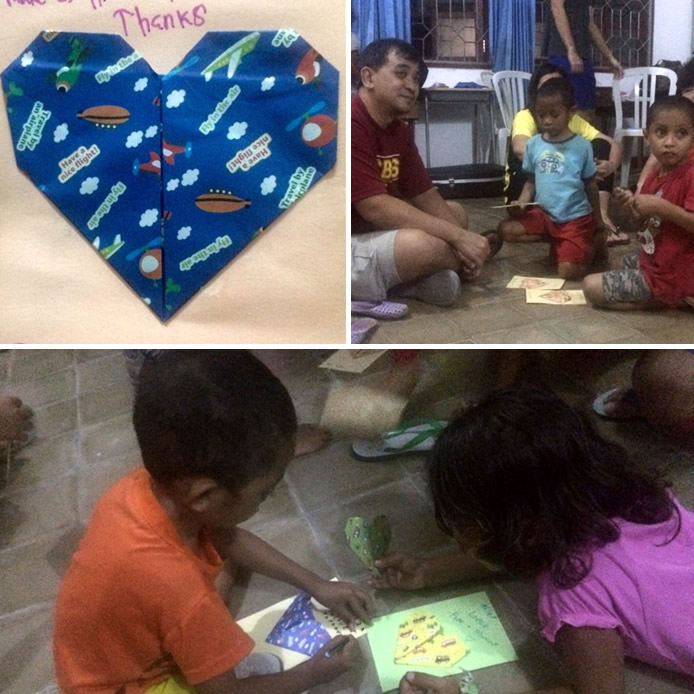 Day 6
"Then the King will say to those on His right, 'Come, you who are blessed of My Father, inherit the kingdom prepared for you from the foundation of the world. For I was hungry, and you gave Me something to eat; I was thirsty, and you gave Me something to drink; I was a stranger, and you invited Me in; naked, and you clothed Me; I was sick, and you visited Me; I was in prison, and you came to Me.' Then the righteous will answer Him, 'Lord, when did we see You hungry, and feed You, or thirsty, and give You something to drink? And when did we see You a stranger, and invite You in, or naked, and clothe You? When did we see You sick, or in prison, and come to You?' The King will answer and say to them, 'Truly I say to you, to the extent that you did it to one of these brothers of Mine, even the least of them, you did it to Me.'" (Matthew 25:34-40, NIV)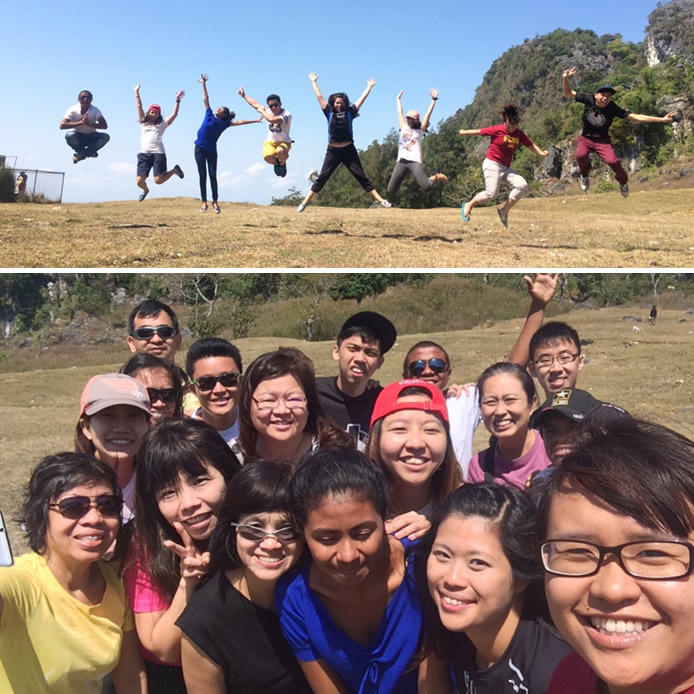 Before we headed back to Dili, devotion for the day was an affirmation of the work that had been done over the past days where each and every one of us reflected Christ in our lives to the people through our service and interactions. The journey back was a test of faith as one of the car engines had problems, and was only able to run at a maximum speed of 30km/hour. It was an arduous journey, where going uphill seemed impossible at times. The team prayed in tongues throughout the ride till the Lord brought us safely back to Dili where we returned the car. Thanks be to God!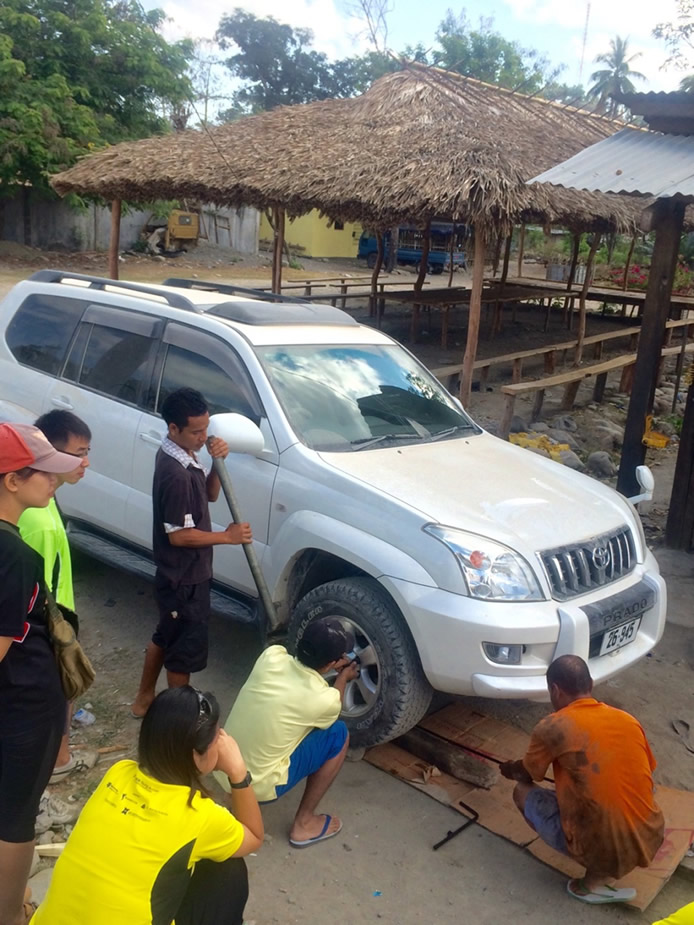 The evening ended with a time of relaxation and feasting as Pastor Catherine brought us to some local stalls by the sea where the stall owners would barbeque skewered meats for us. We were blessed to bump into a fellow Singaporean and his family, who arrived just two weeks ago. He was representing the Methodist Mission Society to build a school in Timor Leste, and we fellowshipped with them.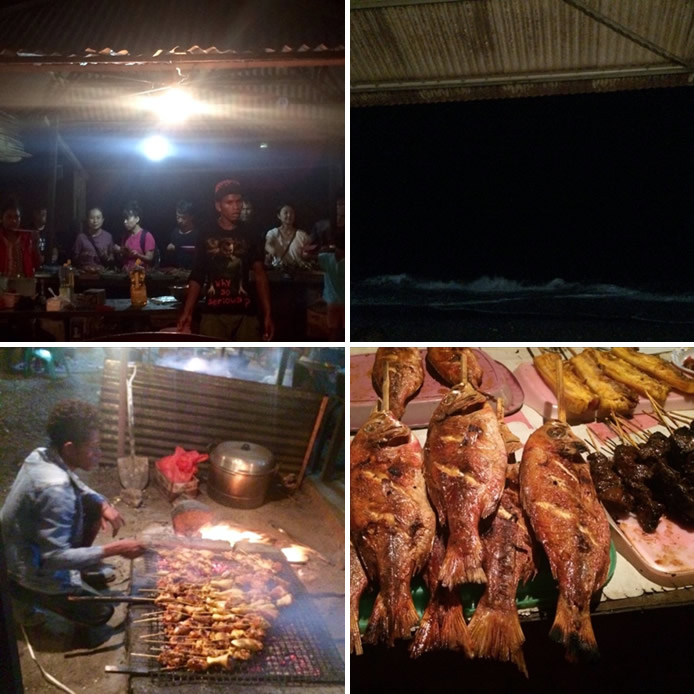 Day 7
As dawn broke, the team headed to Cocoon, an education facility, to interact with youths taking an English course there. They had prepared conversation topics related to self-introduction, family and hobbies, and were supposed to converse with us to practise speaking good English. It was a wonderful time spent with one another filled with much joy.

Cocoon was birthed in November 2007 in a small classroom and gradually progressed to a bigger facility in 2009. The director Siew Lee has been in Timor Leste since July 2007 and recognises the importance of partnering with local leaders to raise up new generations of leaders. They have recently started Kindie, offering montessori education for children, to prepare the young ones transiting to primary school. After lunch, the team set off for a prayer drive around the site where Pelican Paradise Resort plans to be developed. It was shared at a LoveSingapore meeting that God had given Datuk Edward Ong a vision on its developmental plans. We claimed His promises for the land and asked for favour and the Lord's hand to be upon the project.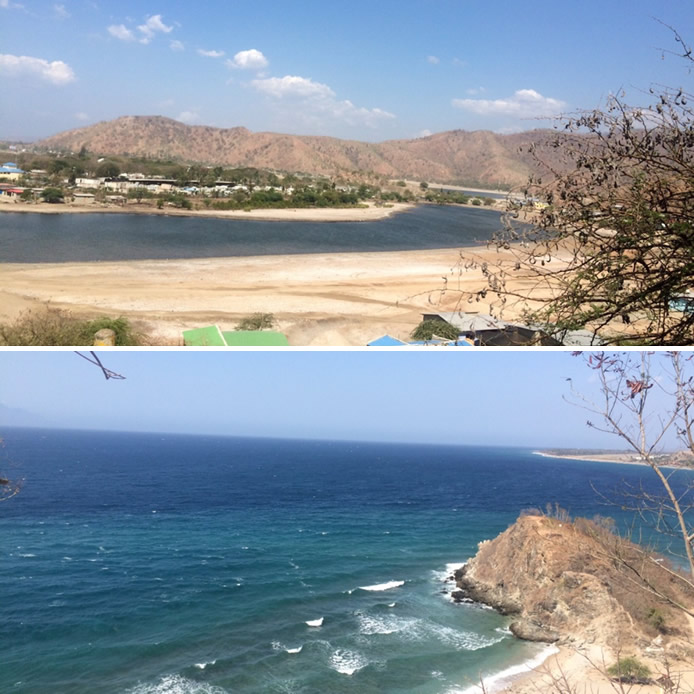 We then headed off for some sightseeing at Cristo Rei of Dili. There, we walked along a path remembering the journey Jesus took to Calvary, before pondering at the feet of a statue of Jesus, which overlooked crystal clear waters and majestic mountains.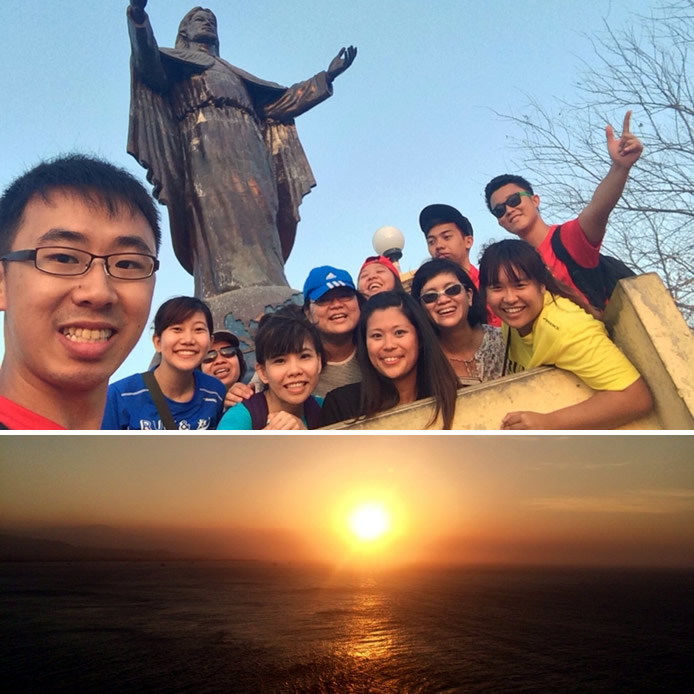 We made it in time to catch an awe-inspiring view of the sunset from the peak before heading down for some leisure time at the beach.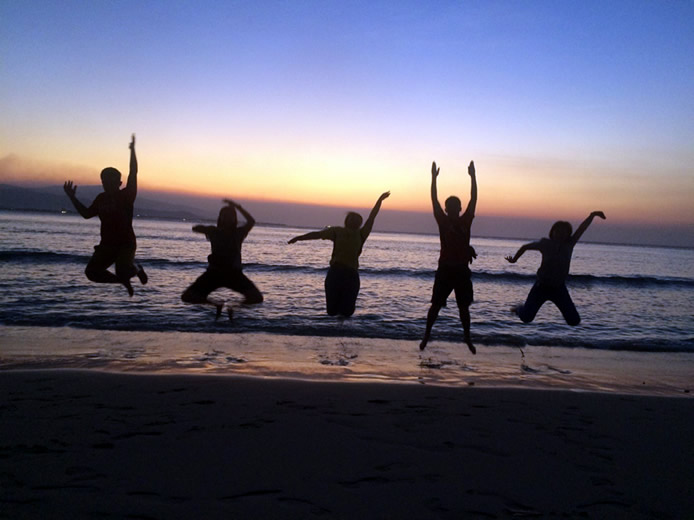 The evening wrapped up nicely as we reminisced the moments we shared over the past few days and the team appreciated Pastor Catherine for her heart of service and giving to the Lord and His people in Timor Leste. Back at the hotel, many went to bed early, whilst a couple of us decided to go stargazing from Hotel Colmera's rooftop. Thank God for the clear skies that allowed us to gaze upon countless twinkling stars.
Day 8
Before we set off for the airport, our team attended one of our local translators' cell group at Jita Plaza, comprising of eight young adults.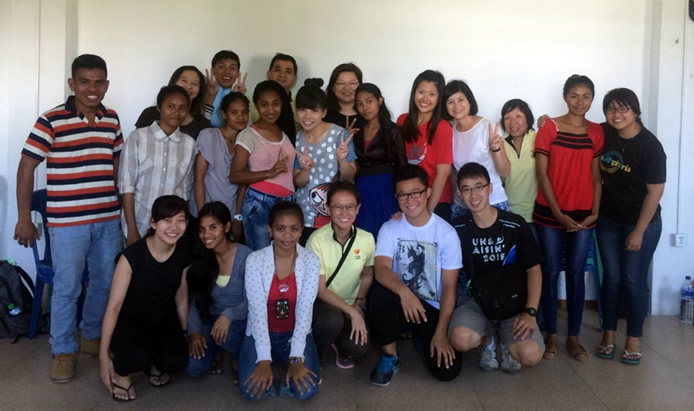 It was a fruitful time spent as we conducted our 4Ws, in familiar FCBC style, and prayed for one another.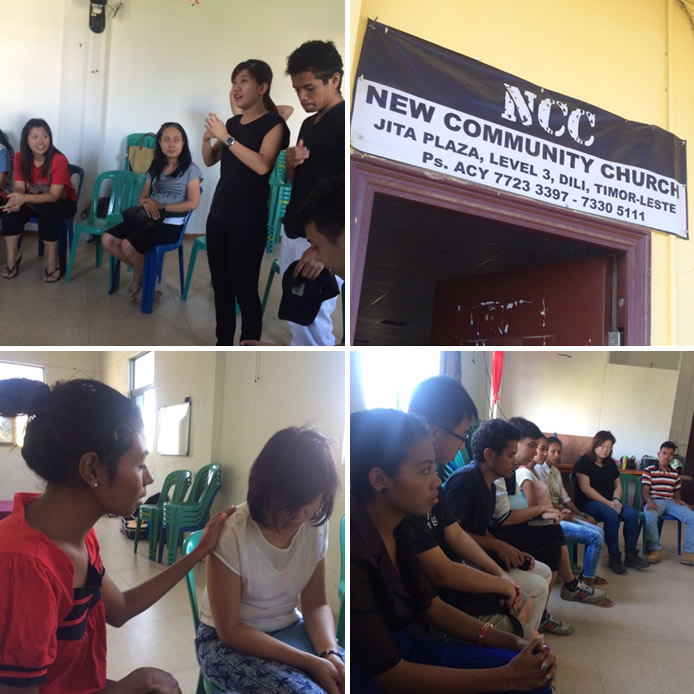 Finally, it was time to say goodbye. We bade farewell to Pastor Catherine and two of the local translators, Acacio and Joshua, who came to send us off.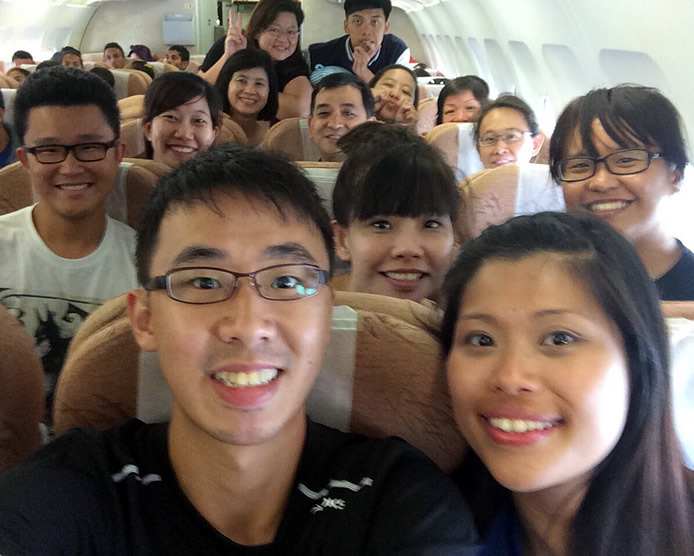 Throughout these eight days, the team bonded and worked well together as we trusted the Lord and acted in faith. Each of us left knowing that God has deposited in us a special word for this season and a renewed heart of compassion.