by Pastor Wendy Eng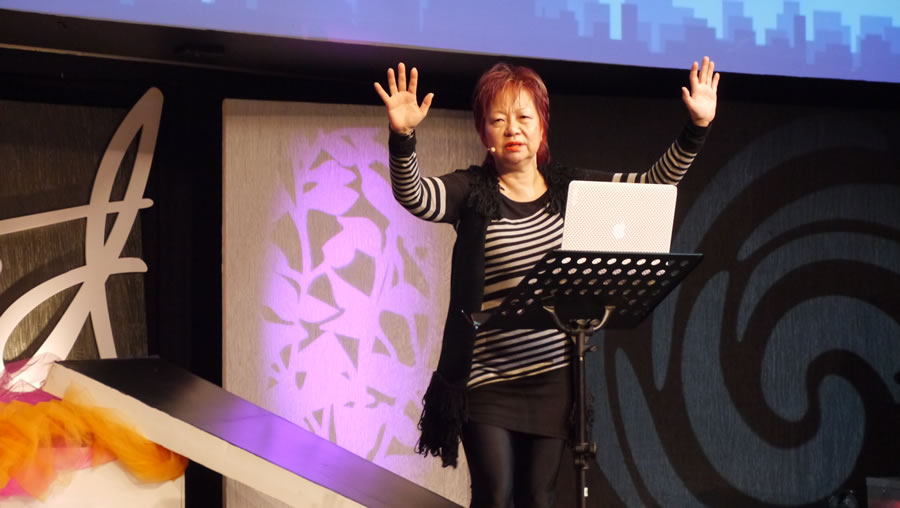 Senior Pastor Nina Khong and I just came back from a powerful and faith-filled Devoted International Women's Conference 2013 organised by Pastor Kuna Sepulveda, Conference Host and Associate Pastor of Word of Life Christian Center (WOLCC). This year marked the 25th year of the Devoted International Women's Conference. The Conference featured seven women speakers, all lined up to share various aspects of the theme "Faith Out of the Box".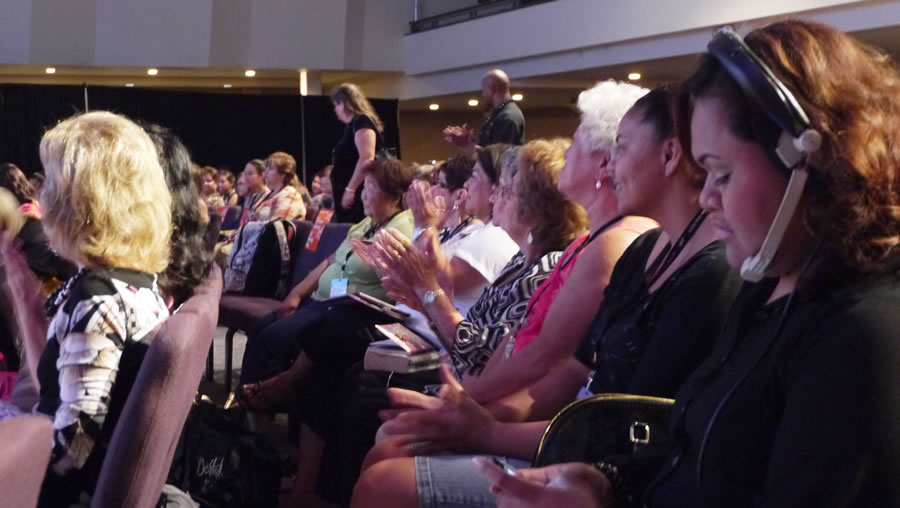 Senior Pastor Nina spoke on June 28, 2013 on the topic "The Apprentice – A Disciple-Maker" based on the scripture passage taken from Matthew 28:19-20 where the Lord Jesus commissioned us to "go and make disciples of all the nations". As a response, the delegates were challenged to exercise their "Faith Out of the Box" by discipling others in their faith journey and in the process, rise up as disciple-makers. Throughout the session, we could feel God moving and speaking to the delegates and many women took the opportunity to cry out and affirm their commitment to be extreme disciples of the Lord!
On June 30, 2013, Senior Pastor Nina also delivered a special sermon on "Faith Out of the Box – Let's Walk on Water" at one of the many satellite churches under WOLCC in Mililani. She shared that the key to having "Faith Out of the Box" was getting out of the boat and focusing on Jesus. At the altar call, it was great to see many in the congregation reconnecting and rediscovering their faith in God as He spoke to them in a powerful, mighty way.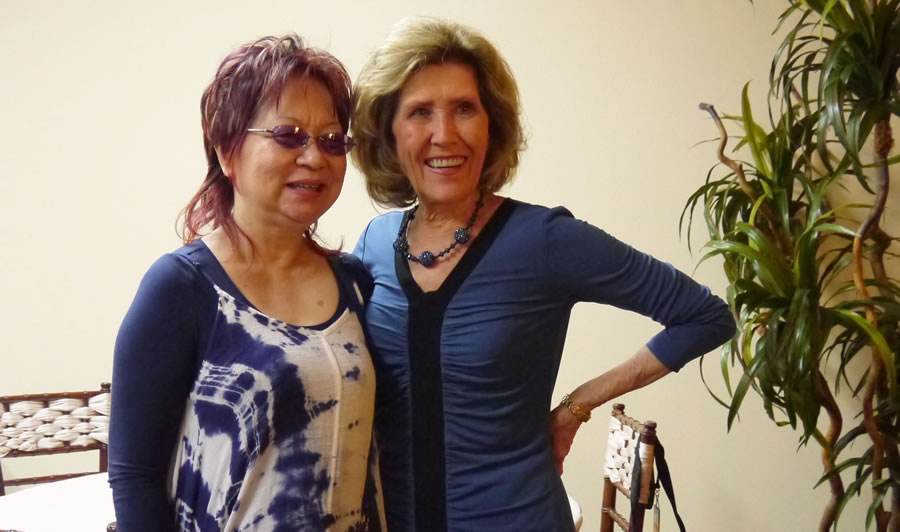 Senior Pastor Nina with Pastor Dodie Osteen
The Conference ended on a wonderful note on Sunday evening when Pastor Dodie Osteen led the Conference speakers to wash Pastor Kuna's feet to honour her for her faith and many areas of ministries to the ladies in the church and community. It was a moving moment for all of us and we gave thanks for God's special anointing for Pastor Kuna and WOLCC as they continue to serve as faithful G12 warriors in Hawaii.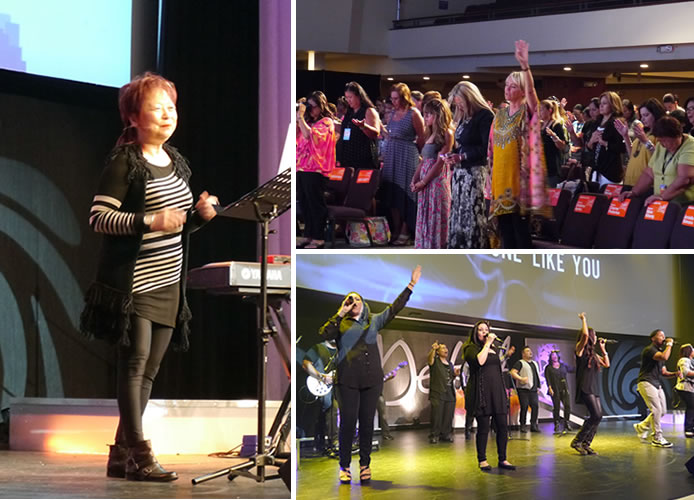 It was a wonderful and empowering time to learn and share with women from all over the world what it means to rise up as women of faith. We especially enjoyed the warm fellowship and hospitality that Pastor Kuna showed us throughout our stay in beautiful Honolulu, Hawaii!