Pre-trip Team Building Sessions
"Why did you sign up for this trip?" asked our team leader, Samuel, during our second team building session. Naturally, we all had varying reasons, but one thing in common was the heart to serve God and His people. 
The pre-trip team building sessions not only allowed us to know each other better, but it gave us time to plan for what we were going to do there. For those of us that were going to Timor Leste for the first time, Pastor Kang Ying also helped us understand the land better by sharing about her history and culture.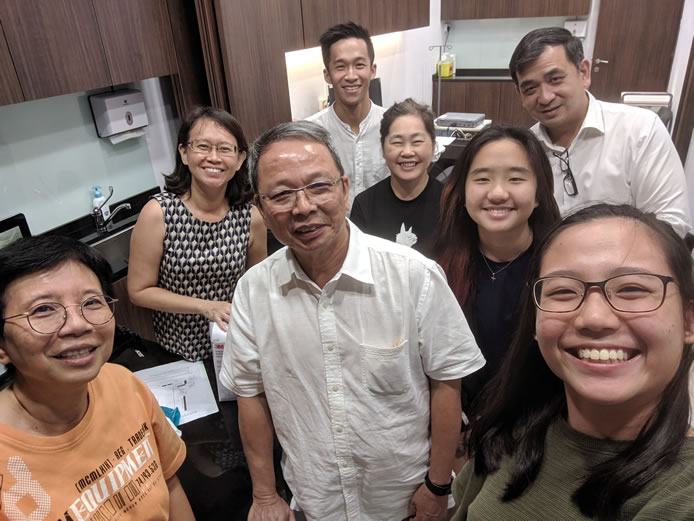 Learning about the heart behind missions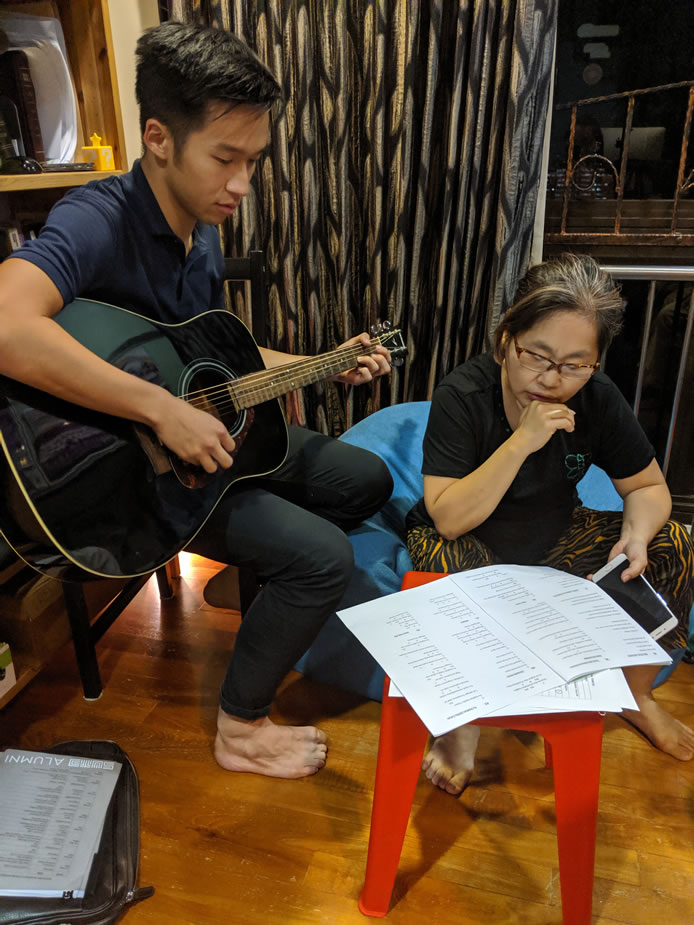 Choosing songs and practising for worship
Day 1
With a heart full of excitement and lack of sleep for most of us, our team of seven set off from Singapore at 5am. We had a two-hour transit at Bali and eventually touched down at Dili Airport at 1.30pm local time. After setting down our belongings at Faith House, we headed to the new church venue for FCBC@Dili! The team cleaned and set up the space for church service the next morning. We really thank God for giving our church this new space to conduct weekly services and worship Him! 
After dinner, we had worship practice for the service the next day. It was a fun and joyous time as the team came together to learn worship songs in both Tetum and Bahasa Indonesia.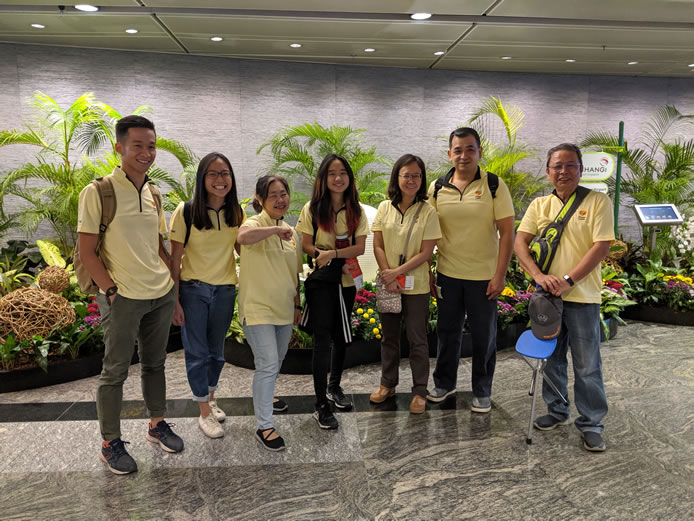 At Changi Airport's Departure Hall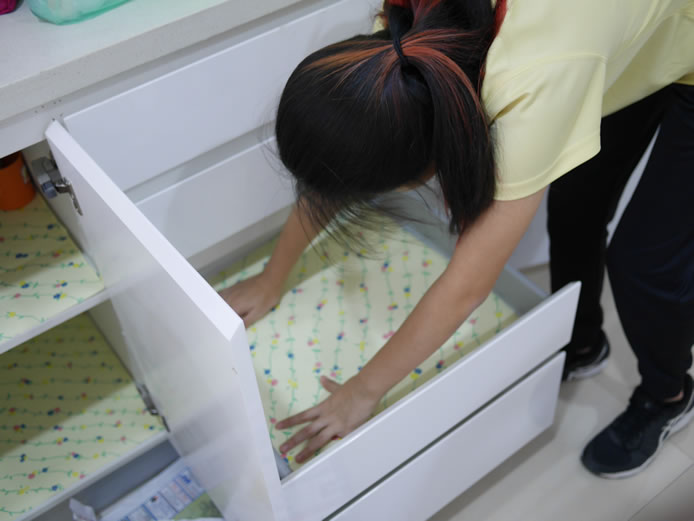 Lining the drawers with paper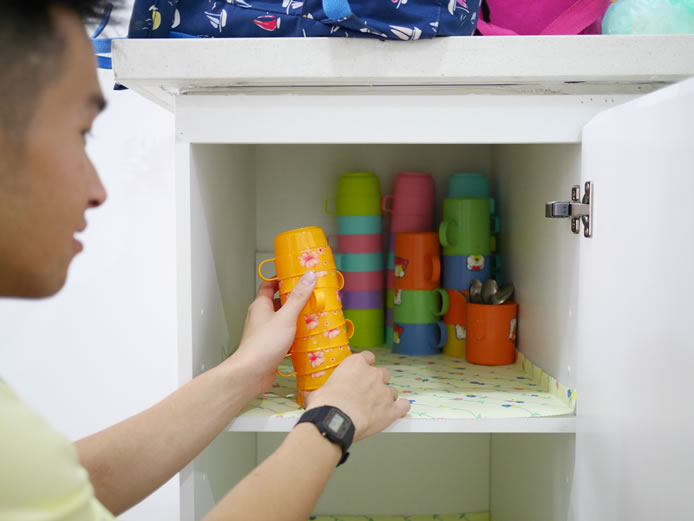 Arranging plastic cups used to serve beverages at the end of service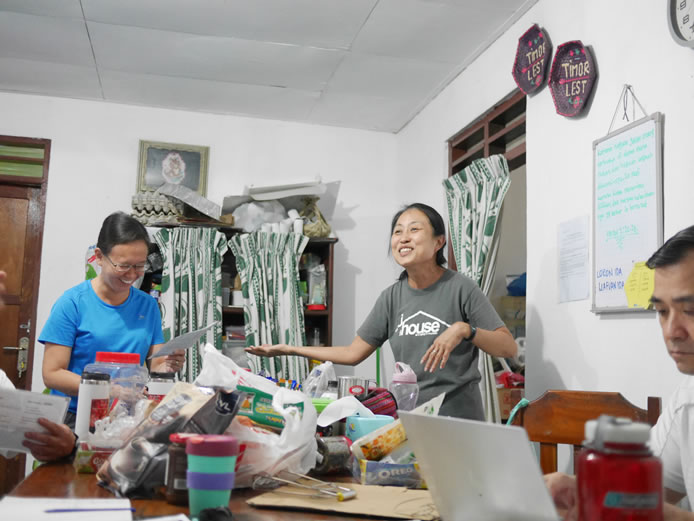 Practising worship together
Day 2
"Bondia!" – "good morning" in Tetum. It was the very first service at the new venue and the entire place was buzzing with excitement as our Timorese friends streamed in. We kicked off FCBC@Dili with a time of worship led by Pastor Patsy and Samuel. 
"Even though there was a language barrier, us worshipping the same God together was special. Was really encouraged to see how some of the Timorese are so young in the faith – yet so childlike in giving their all to worship God with all their heart! At times I felt inhibited worshipping in a language I was not that familiar with. But ultimately I was reminded that worship goes beyond words – it's the heart" – Samuel
Dr Stephen shared a message from Acts 16:25-31 about reaching out to our loved ones and many responded to want to know God more and to receive the courage to invite their family and friends to the service. We thank God for the word and for working in the lives of the Timorese! Concurrently, the children learnt about Jesus feeding the multitudes through a time of storytelling and art and craft led by Joni and Weilin. It was really heartwarming to see the children take pride in their craft and beam with joy as they carried their little paper baskets around! 
The congregation also anointed the new place and prayed that God's presence will continue to dwell in the place and that He will use FCBC@Dili powerfully! A time of fellowship followed after service as the team broke into smaller groups to engage both adults and children. 
We learnt that people in the mission field are more susceptible to spiritual attacks, which can come in the form of illnesses. Hence, to support our fellow coworkers in Timor Leste, Pastor Catherine and Ai Kit brought the team to visit and provide health checks to different pastors and missionaries in Dili.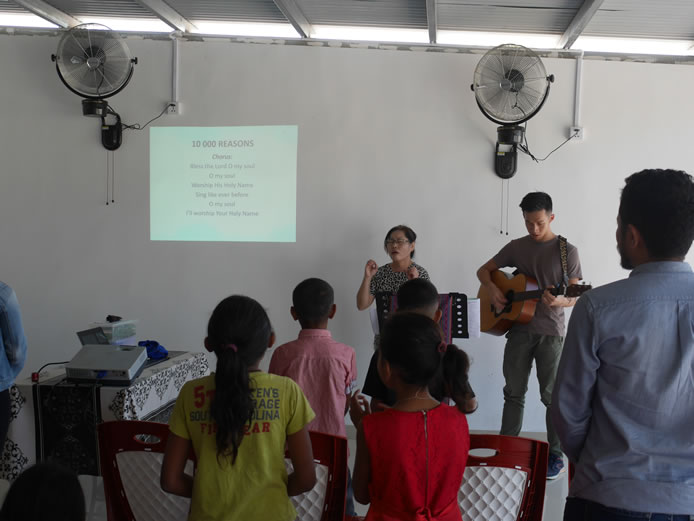 Pastor Patsy and Samuel leading us in a time of worship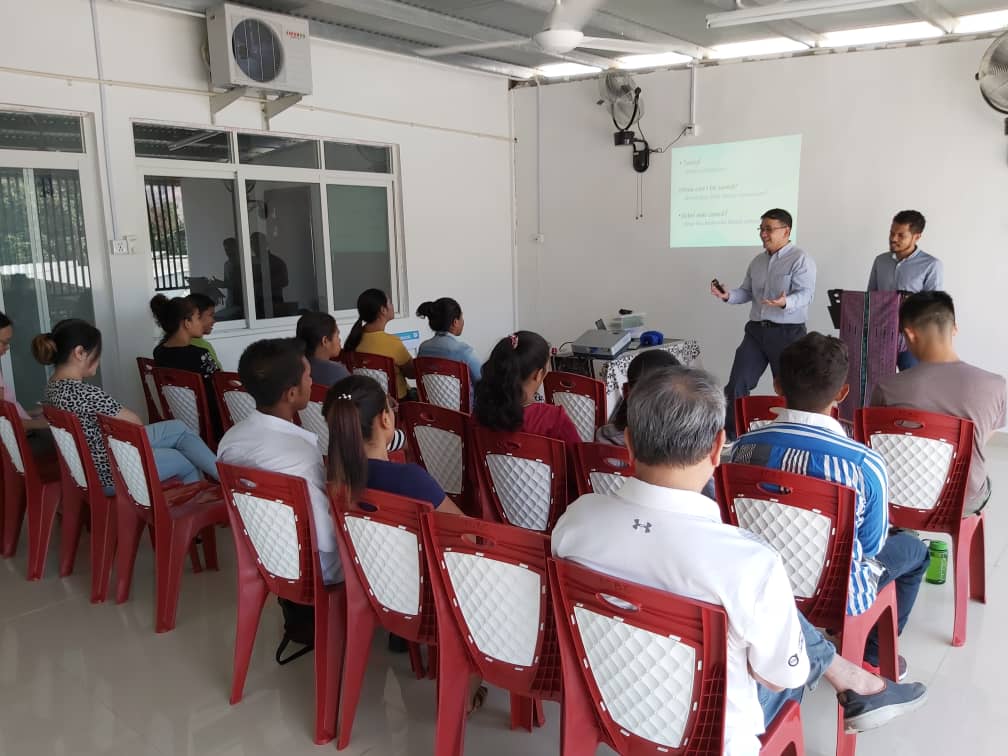 Dr Stephen sharing the word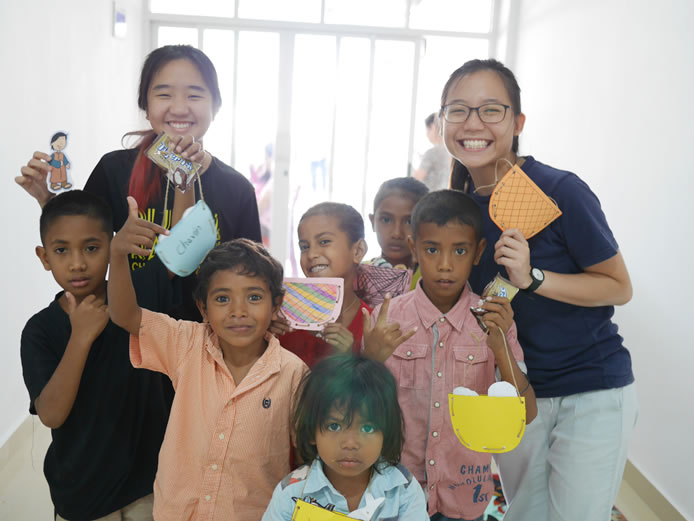 Joyful children with their baskets of five loaves and two fish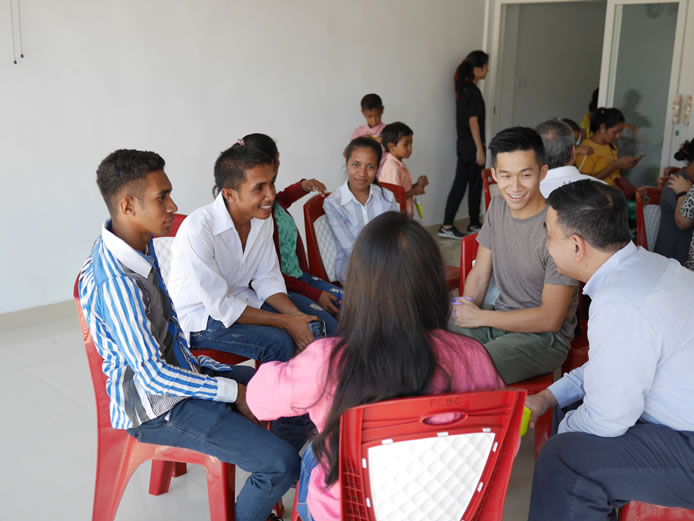 Fellowship and sharing after service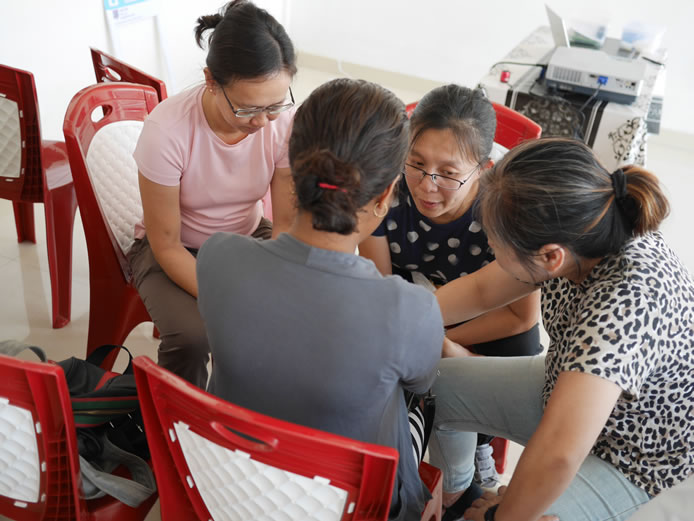 Praying for a smooth delivery for a pregnant mum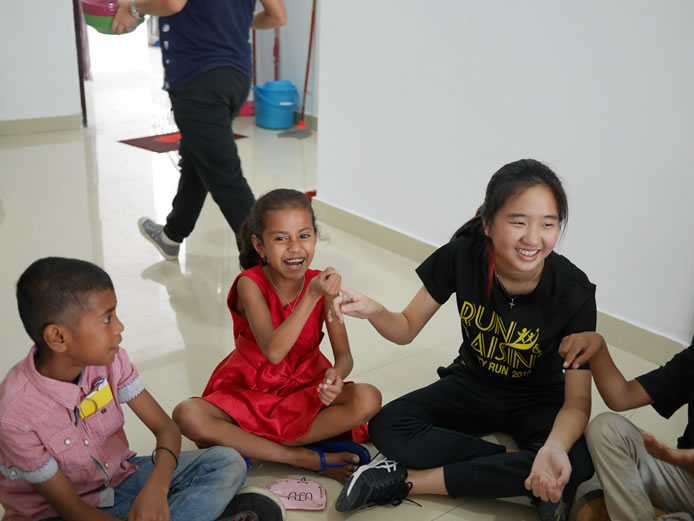 Fun time of playing 1,2,3,4 with the children
Day 3 
Continuing from the previous day, we visited several pastors and missionaries to understand how they were doing and to provide medical consultation should they be feeling unwell.  
One of the missionaries we met was Pastor Julia. On the way to meet her, we were caught in a massive jam due to a flat tire on a large trailer that blocked the entire road! We learnt that these things happen frequently in Timor Leste and the only thing to do is to be patient and wait. We eventually got to Pastor Julia's place and the team got to have a trial run in an actual clinic. William, who's in charge of the registration counter, got to test out the blood pressure measurement set and try writing the names of the Timorese. 
That night, we had dinner with Pastor Julia and we were so blessed to hear her different stories of how God called her into the mission field and how He preserved her life in a near fatal accident. Truly God is faithful and keeps His children under His protection and care!
As we were going to set up mobile clinics over the next few days, we had to pack multivitamin pills into smaller packets of 30 each. We learnt that these multivitamin pills are usually dispensed when there are signs of malnutrition, in both adults and children.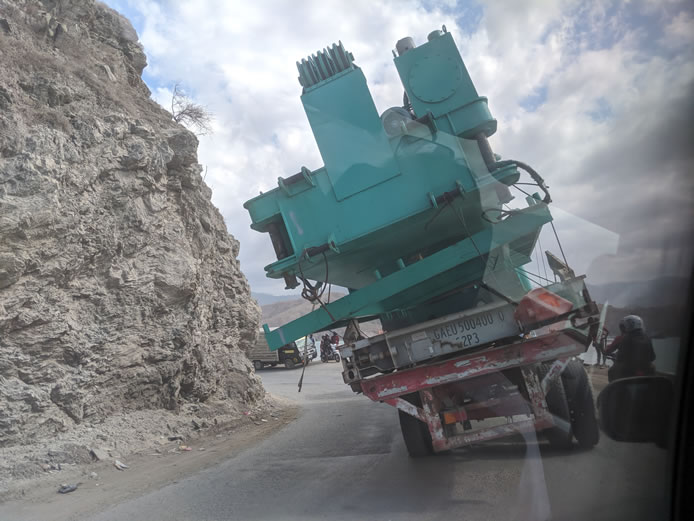 Large trailer blocking the road due to a flat tire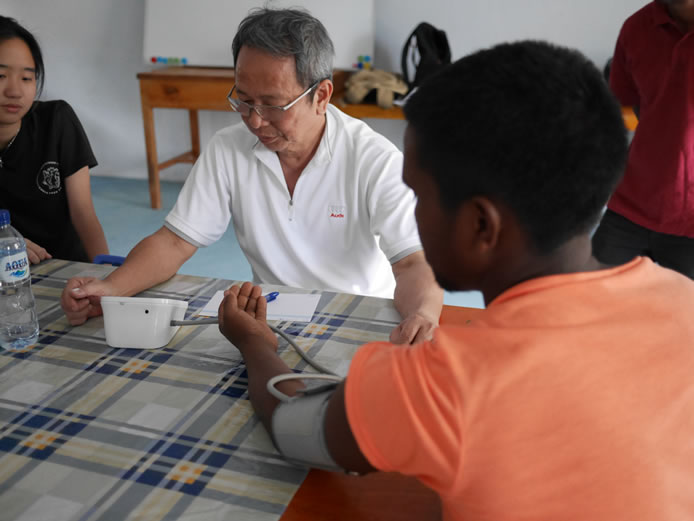 William testing out the blood pressure measurement set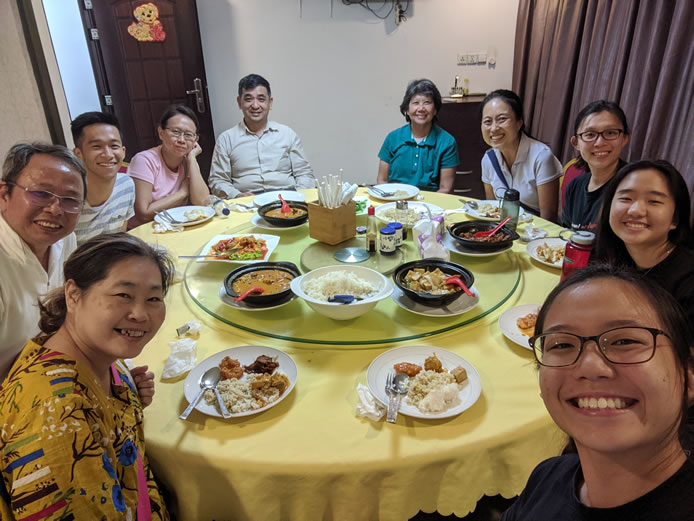 Dinner with Pastor Julia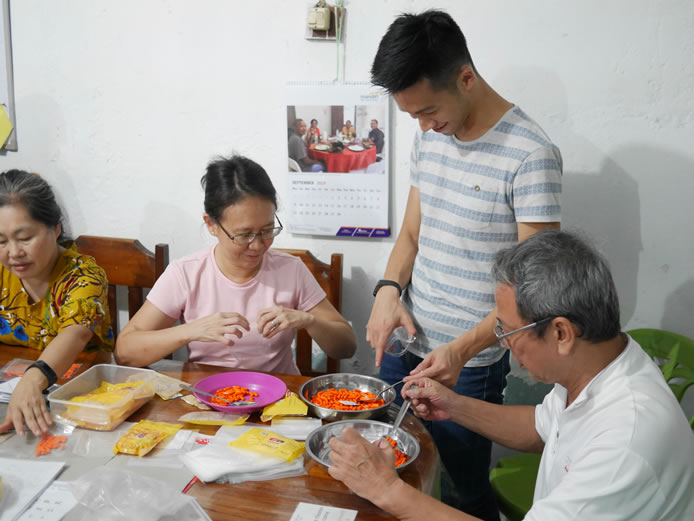 Packing multi-vitamin tablets
Day 4
We spent the bulk of the day driving to Viqueque and made a stopover at Manatuto Training Centre for lunch. Manatuto Training Centre is a place where youths from different districts come to receive english and computer lessons, which could benefit them in the long run when they search for jobs. 
Before having lunch, Dr Stephen and Dr Jong Jong provided consultations for some of the students while the rest of us interacted with other students and got to know them better. It was an opportunity for them to practise their conversational English with us and their desire to improve their command of the English language is truly admirable and inspiring. 
It was 6.30pm by the time we arrived in Viqueque. The team worked together to do a stock take and pack the medicine that we would be dispensing over the next few days before finally heading to dinner to end off the day.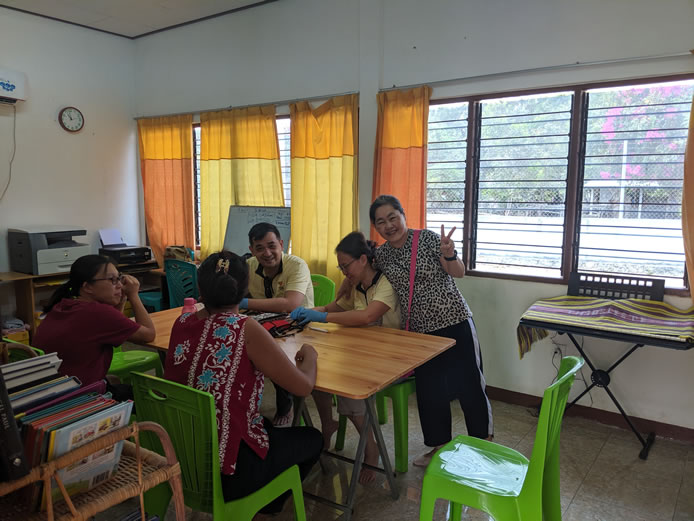 Preparing for consultation at Manatuto Training Centre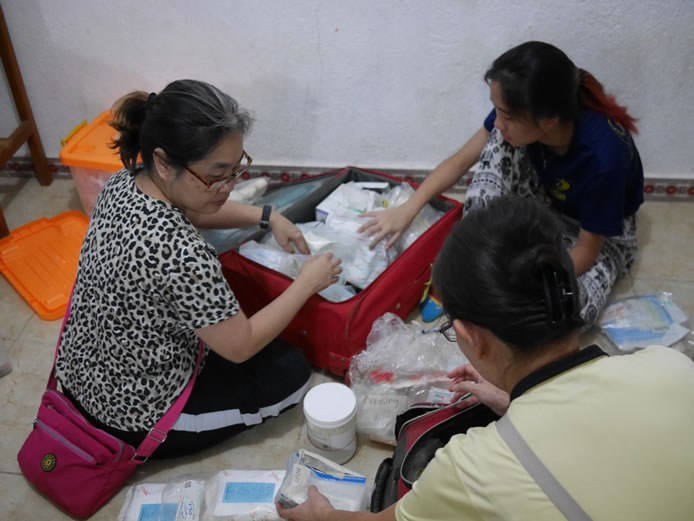 Packing of surgical equipment for surgery
Day 5
"By day the Lord went ahead of them in a pillar of cloud to guide them on their way and by night in a pillar of fire to give them light, so that they could travel by day or night." – Exodus 13:21
This was the verse for our team's devotion that was led by Joni. It was really apt as we were going to set up our first clinic at Fatudere, which was the furthest clinic by distance. After driving for close to two hours, we finally reached our destination! We set up our designated stations and as we did so, children and families started to gather around in anticipation and excitement. The crowd was pretty overwhelming at the start, but the team worked together and approximately 60 patients received medical assistance that day!
"Initially, I had a little trouble trying to figure out the names of locals due to their pronunciation. But after awhile, I got the hang of it and registration was smooth sailing. Praise God for wisdom granted." – William
We also spent some time playing games with the children and it was such a blessing to see the joy on their faces!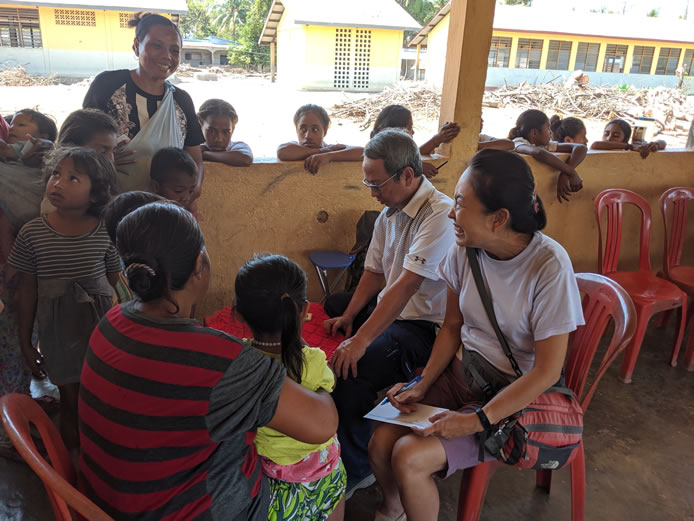 William and Pastor Catherine at the registration counter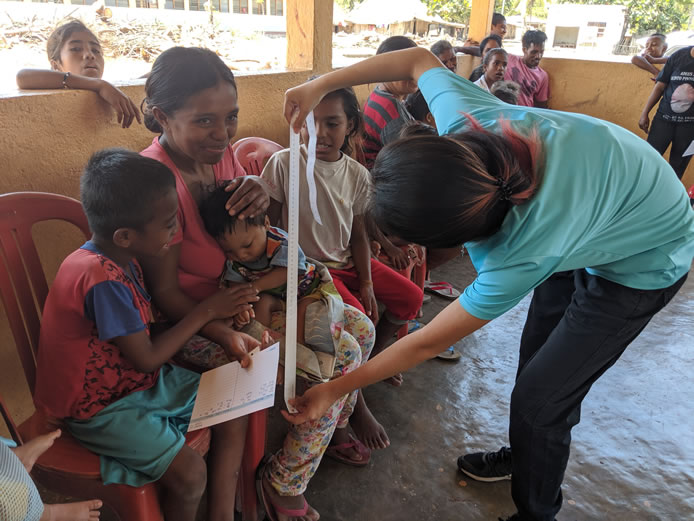 Joni estimating the height of a toddler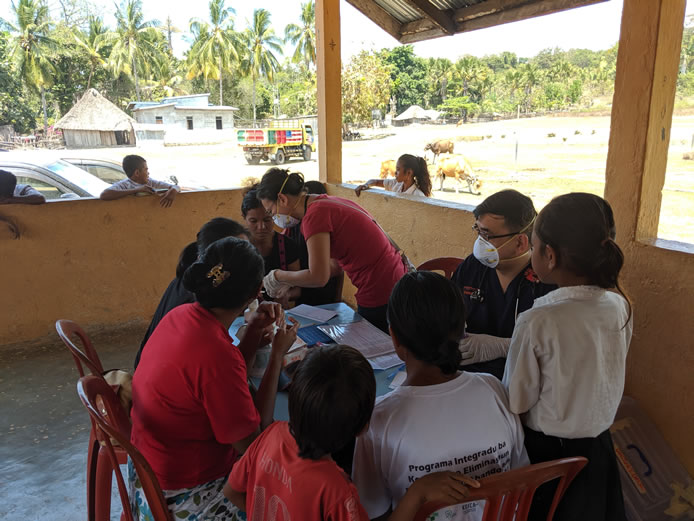 Dr Stephen and Dr Jong Jong attending to the patients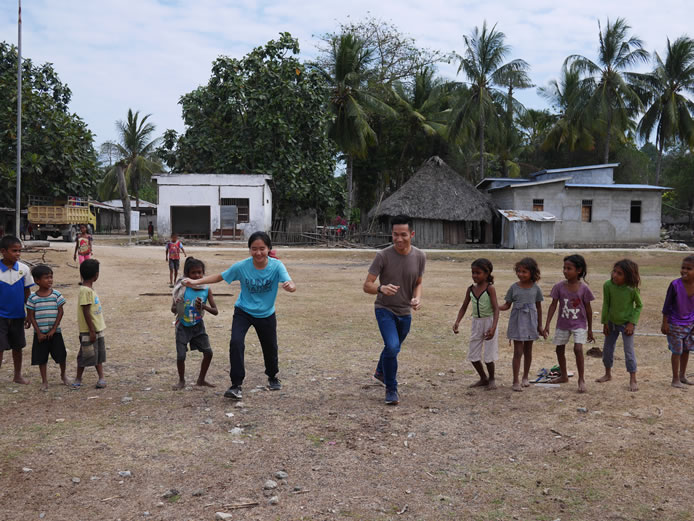 Joni and Samuel leading the children in a time of games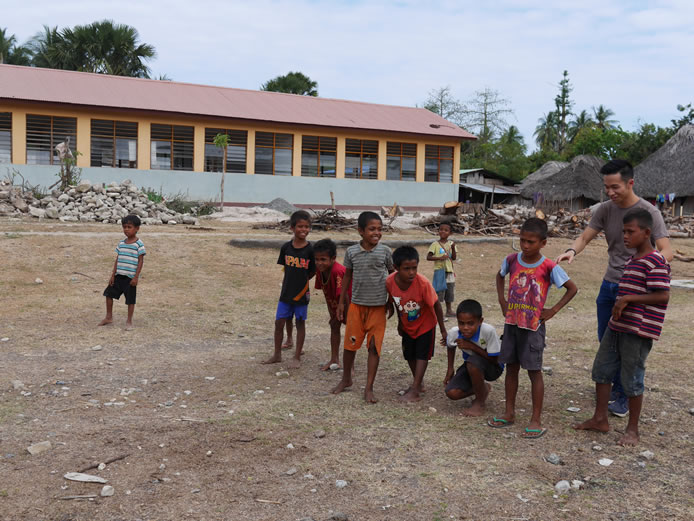 Boys waiting for their turns in a relay game

Girls vs boys!
Day 6
We headed to Luca the next day for our next medical clinic and everyone was more familiar with their roles. Dr Stephen conducted a surgery to remove pus from a man's leg, with assistance from Pastor Patsy. Other members of the team, Joni and Samuel, also played critical roles in holding the torchlight and fanning to maintain a cool environment for maximum concentration. We thank God for a smooth surgery! 
"It was an eye-opening experience for me as we don't usually get to see this in Singapore!" – Joni
In the afternoon, the team headed to another village, Horoquan, to set up the medical clinic. At the end of it, we got the opportunity to pray for the village chief and locals too!  
It wasn't all work and no play! In the pocket of time that we had, the youth in the team taught the adults to play Ugly Dolls and everyone had a fun time together!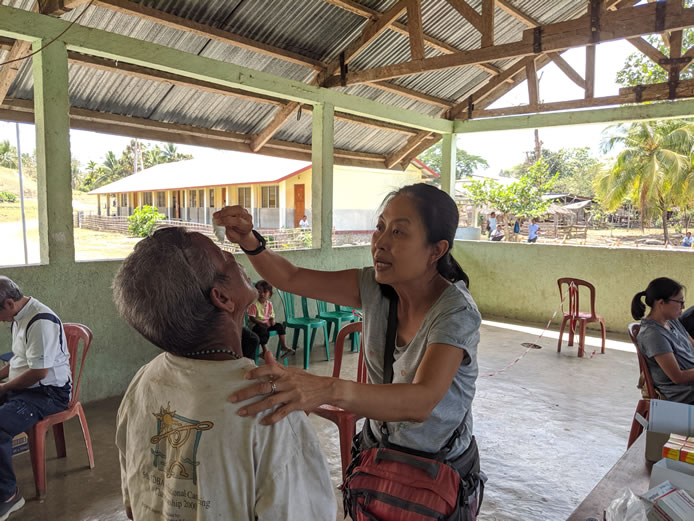 Pastor Catherine teaching an elderly man how to apply eye drops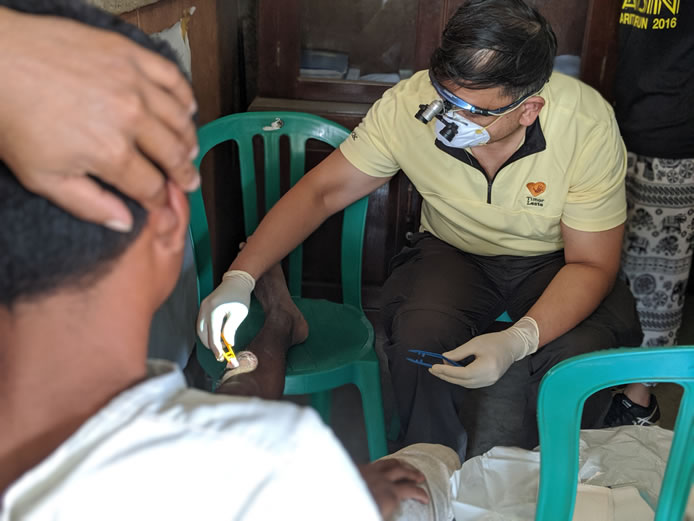 Dr Stephen performing surgery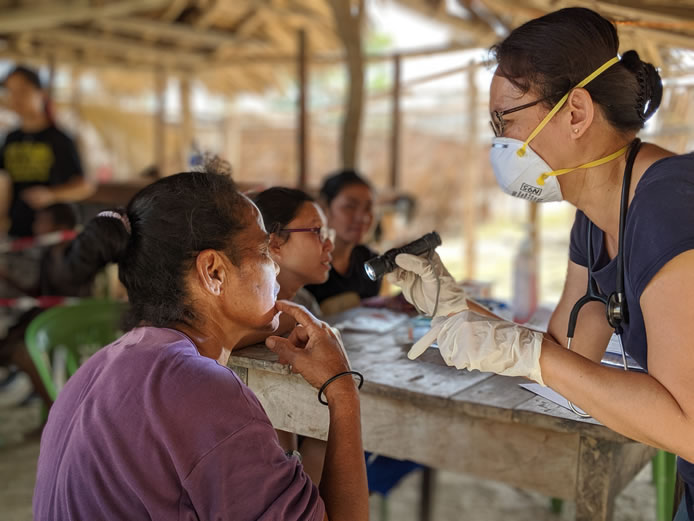 Dr Jong Jong checking the oral health of a patient in Horoquan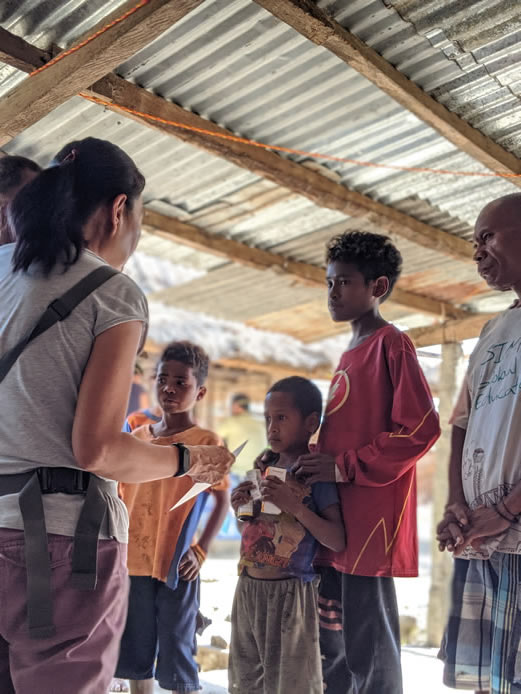 Pastor Catherine dispensing medicine and giving instructions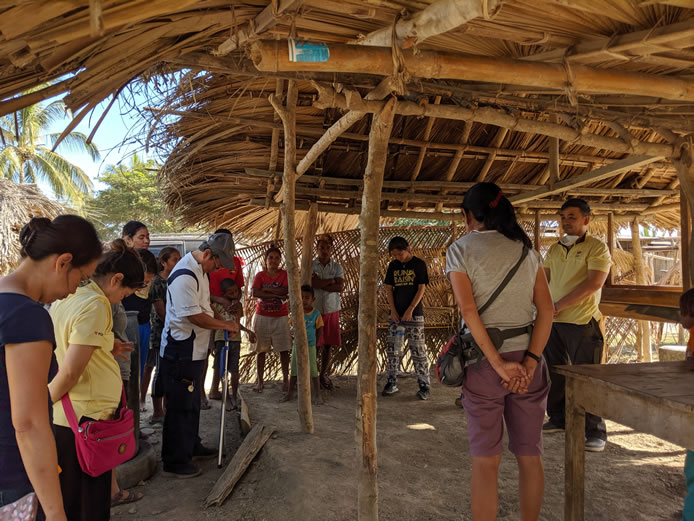 Praying for the people in Horoquan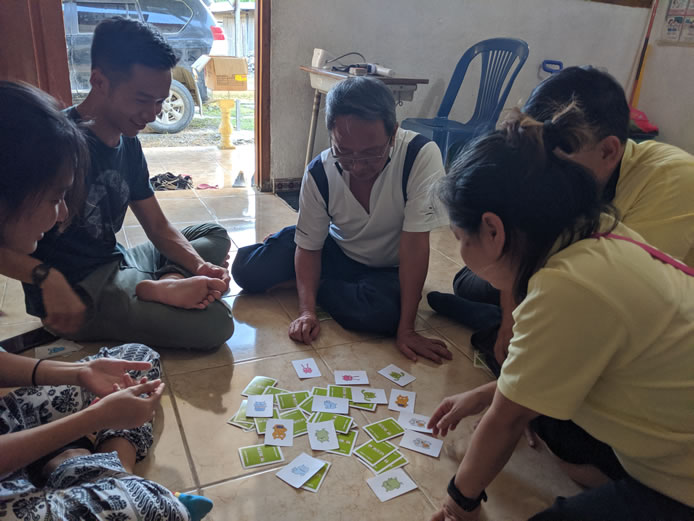 Playing Ugly Dolls and having fun as a team!
Day 7 
It was Friday and our seventh day already. How time flies! We headed to Buicarin in the morning to run another mobile clinic. In a small hut beside the main consultation area, Dr Stephen conducted three operations – incision and drainage on foot; removing an implantation dermoid on the buttock; removing a fat lump on the arm. All the operations went smoothly, thank God!
We then headed to a local church for lunch and were treated with fresh coconuts! After having physical food, it was time for some spiritual food! As one body of Christ, we gathered for a time of worship and prayer. We prayed for our families, our friends, and the land of Timor Leste. It was amazing to see the body of Christ coming together in love and unity, transcending language and enthroning God in our lives. 
That night, Dr Stephen also conducted an operation where he removed a lump on a man's chest, while the rest of the team packed the remaining medicine back into storage boxes.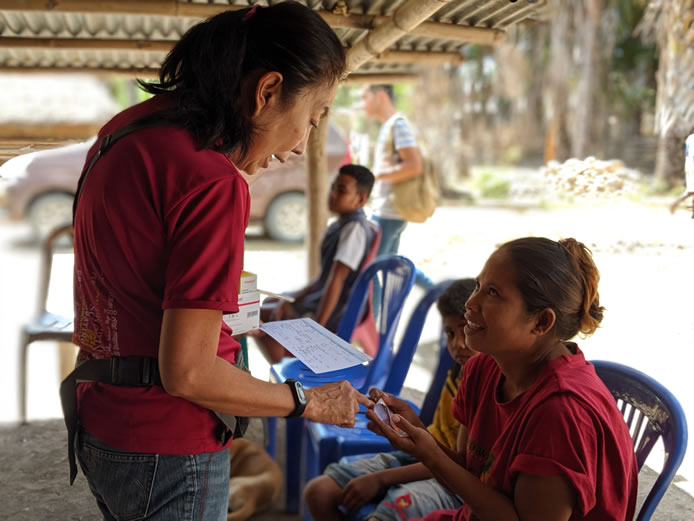 Pastor Catherine dispensing medicine to a lady in Buicarin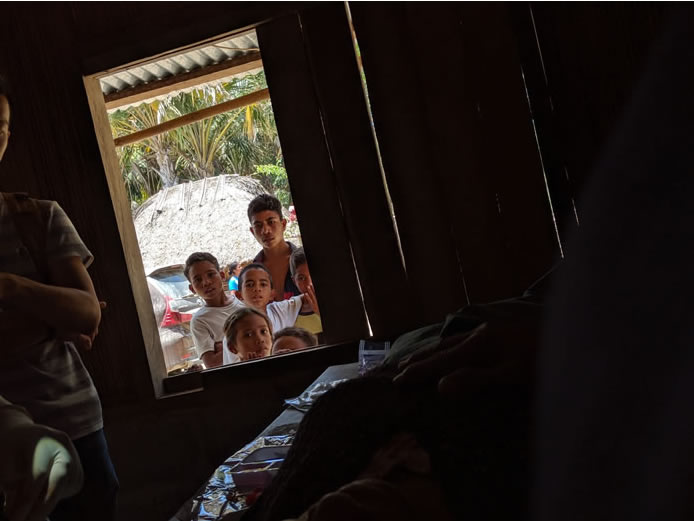 Children onlooking the operation


Before the operation and after the operation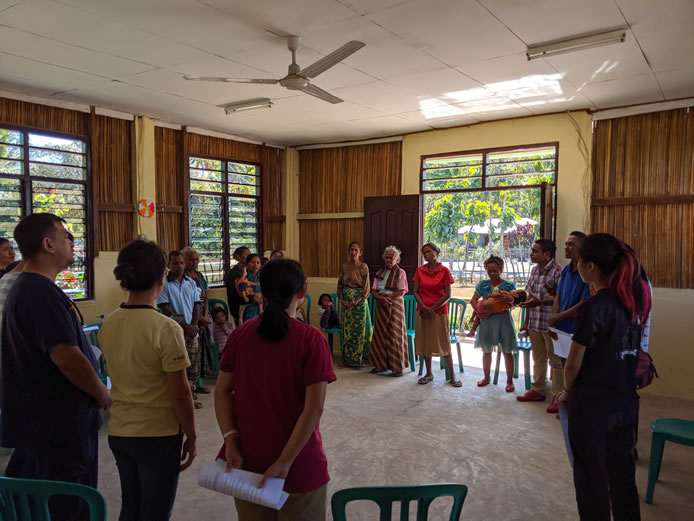 Worshipping as one family in spirit and in truth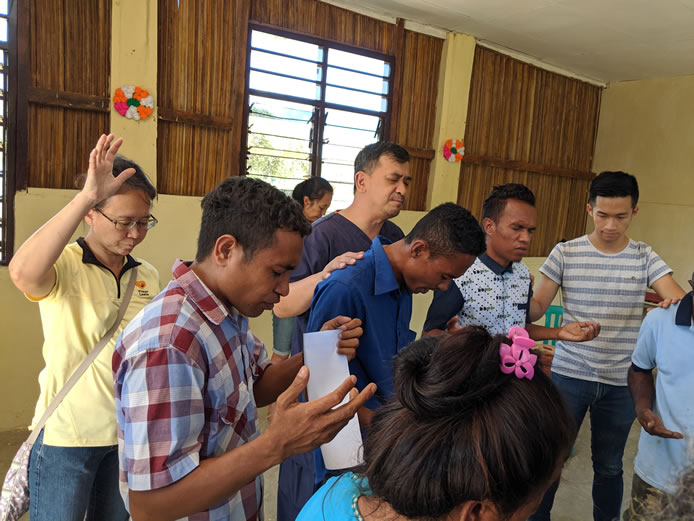 Singapore team praying for Timorese friends


Before the operation and after the operation
Day 8
We set off from Viqueque at 8am. After about six hours of driving and a stopover for lunch, we arrived back in Dili. First things first, we prepared the venue for Sunday Service. Next, we headed to the fruit market and supermarket where we bought some fresh fruits for our families and friends. The team headed to Timor Plaza for our last dinner together, with our hearts full of thankfulness.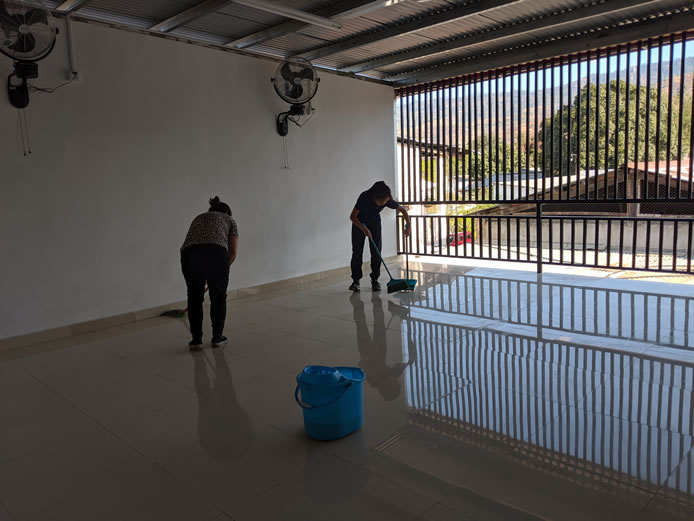 Cleaning up for Sunday Service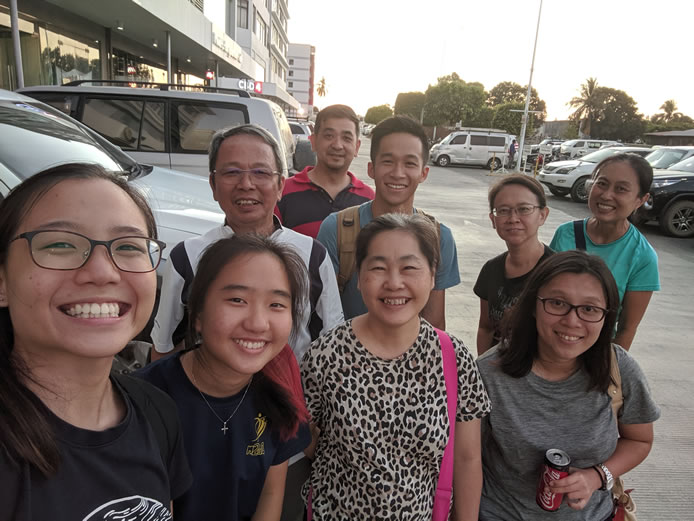 Group selfie before heading to dinner
Day 9
It was Sunday morning at FCBC @ Dili. The service kicked off with a wonderful time of worship led by Pastor Patsy and Samuel. While Pastor Catherine was sharing the word, the children learnt about the story of Jesus calming the storm. Our art and craft for the children that day was folding an origami boat. To our surprise, one of the boys, Chavin, knew how to fold one and he led the rest of the kids in folding it!  
"What touched me most was seeing the childlikeness of these children – eager to hear the Bible stories and having open hearts to receive the love of God. It was one of those moments that reminded me what serving in the children's ministry is about and reignited a new joy in me for serving the next generation." – Weilin
After a meal at Burger King, it was time to say goodbye to Timor Leste, Pastor Catherine and Ai Kit – at least for now. 
We thank God for bringing this team, with our individual strengths and capabilities, together. We thank God for keeping us safe and healthy, and using us to be a blessing to the Timorese. We thank God for Pastor Catherine and Ai Kit, who extended amazing hospitality to us throughout the entire trip and more than that, ploughing the grounds of Timor Leste and allowing us to serve alongside them.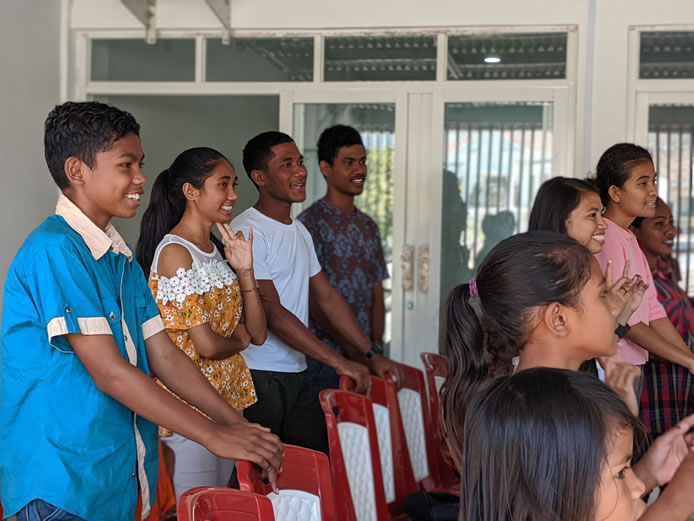 Big smiles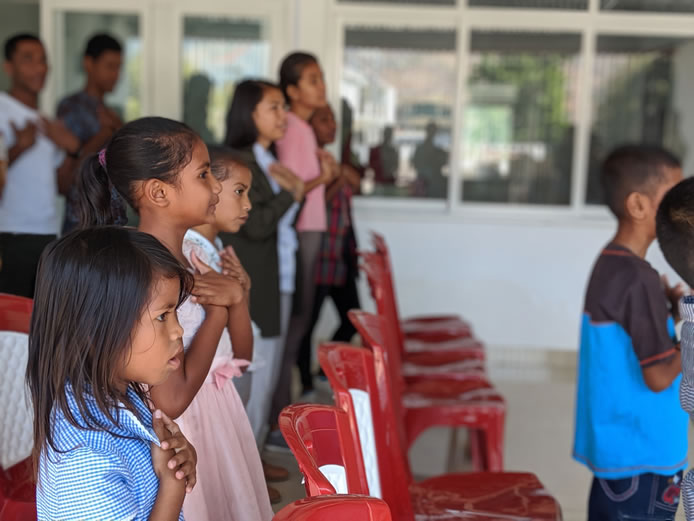 Children worshipping God is one of the most precious sights in the world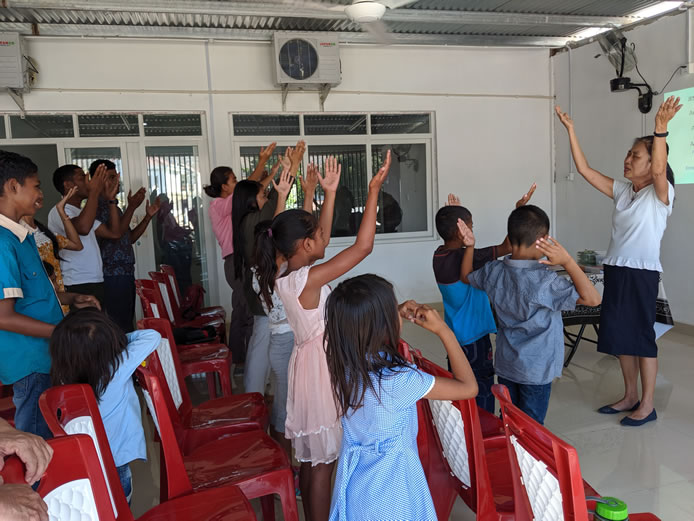 Pastor Catherine teaching actions to a worship song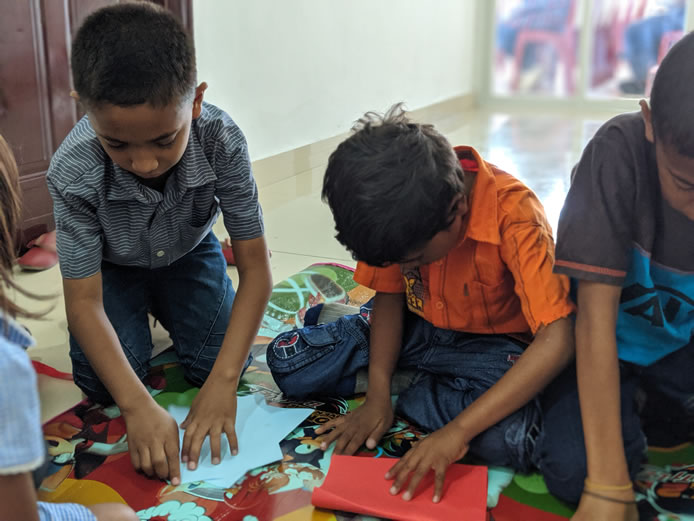 Chavin leading the group of children to fold an origami boat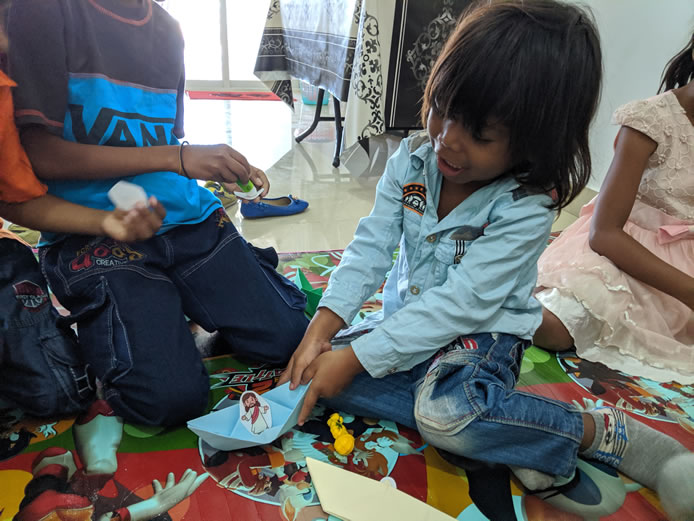 Jonathan is very pleased with his origami boat and Jesus in the centre of it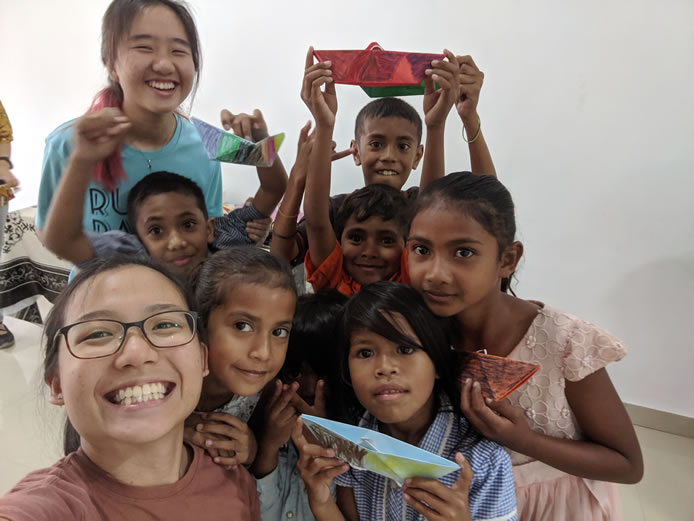 All smiles with our boats!