by Pastor Jenny Ong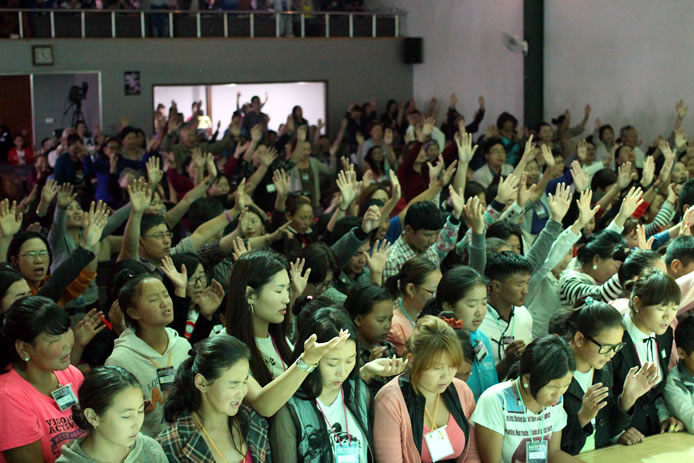 Mongolia's spiritual climate has been poor this past two years as Christianity is a minority religion, but we thank God for the G12 Mongolia Conference as the presence of the Lord could be felt strongly. The Conference was organised by Pastor Oh Hyo Kang, the G12 Mongolia Coordinator, at Uliastai Church. The auditorium was packed with 1,011 people from 29 churches, which include Uliastai Church, Bayankhongor Church, Chingeltei Church, Avrallin Zar Church, Khatim Tuya Church and Ameen Church.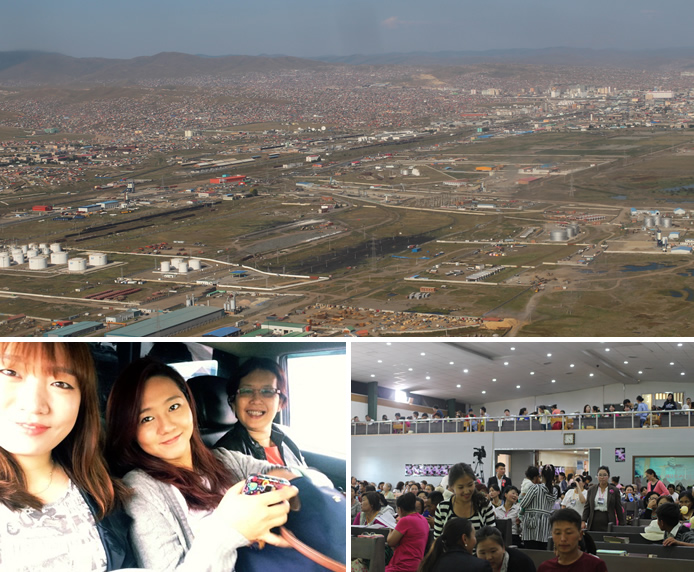 It was clear that these participants truly made an effort to be at the Conference as some travelled over 800km and others more than 14 hours. In fact, about 137 people journeyed from the suburbs and rural regions of Mongolia to Ulan Bator, the capital city, just to attend G12 Mongolia Conference 2014!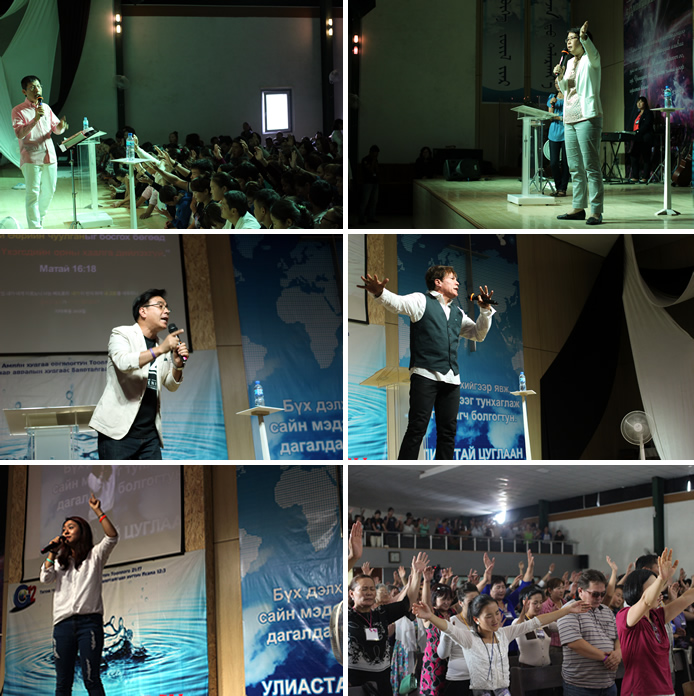 Aside from Pastor Richard Ong and I, representing Faith Community Baptist Church, other speakers like Pastor Art Sepulveda from USA and Pastors Lee Seung Bang, Choi Jin Sook and Esther Lee from South Korea were also invited to minister to our brother and sisters-in-Christ in Mongolia.
After the Conference, Pastor Oh Hyo Kang said that this Conference was the best they had ever had, echoing the thoughts of other G12 pastors like G12 Korea Coordinators, Pastor Lee Seung Bang and Choi Jin Sook. She felt that the sessions were applicable and ministered to their needs. She was also amazed that the Lord led the speakers to speak into the lives of the participants and address their needs. Even though there was no prior coordination, each session integrated well with the other and flowed beautifully, offering the participants a lovely Conference experience. We believe that through this Conference, the spiritual climate in all the G12 churches in Mongolia has been awakened and we anticipate a spiritual revival!