Day 1 – From Singapore to Dili, Timor Leste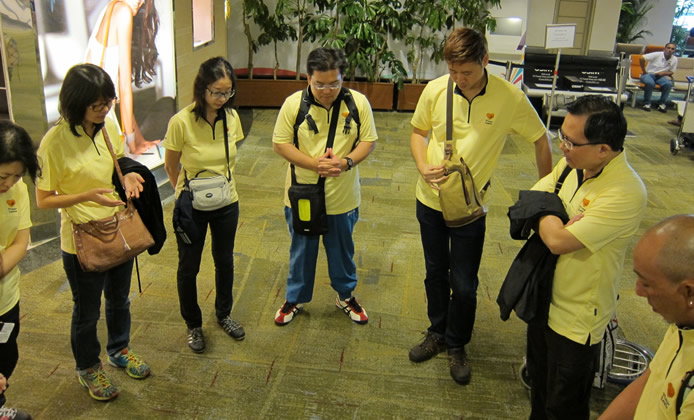 Bright and early at 7.00am, the team of 12 reported at Changi Airport Terminal 2. Packed with medicine supplies, electrical equipments and gifts of love for our missionaries in Timor Leste, the team was all ready for our adventure!

Upon arrival in Dili, the capital of Timor Leste, we were warmly received by the Gideonite team. Handheld receivers also known as walkie-talkies were distributed to each car. There were four in total. With that, we set off in style!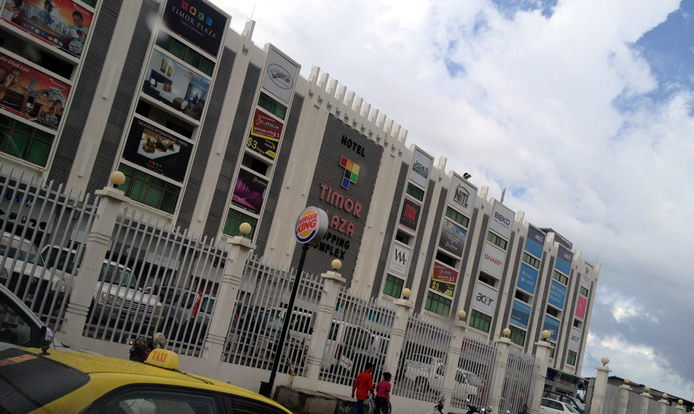 After checking into the hotel, we went out to stock up on necessities for our road trip ahead. Being Singaporeans, we took the opportunity to explore the nearby Timor Plaza before dinner at a Chinese restaurant.
Day 2 – From Dili to Viqueque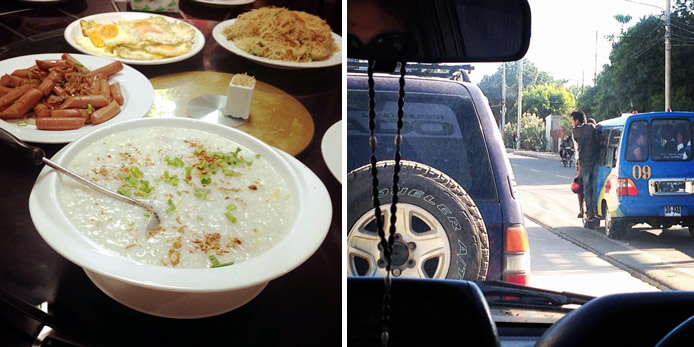 After a hearty breakfast, we began our scenic drive towards Viqueque at 8.00am. Pastor Mun Tai blessed the team with a prayer for journey mercy before we set off for 6-hour drive. The road trip took us along the beautiful coastline of Timor Leste. We soaked in the Lord's wondrous works of creation – blue skies, clear oceans, white fluffy clouds over majestic mountains, complete with goats, buffaloes and horses roaming free on soft green pastures. It was a beautiful day that not only the passengers enjoyed; the drivers also thoroughly relished the scenic landscape as well as the challenge of navigating through potholes and bumpy road conditions.

With God's protection, we arrived safely in Viqueque. We unloaded at the convent, Colegio Orfanato Sao Francisco Assisi in the village of Beloi, where we would be staying for the next five nights.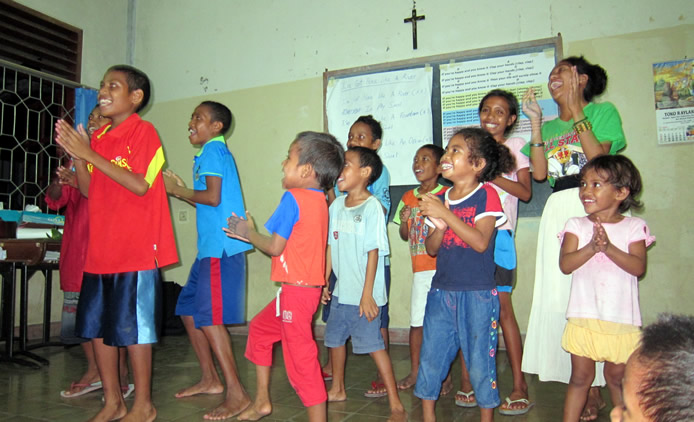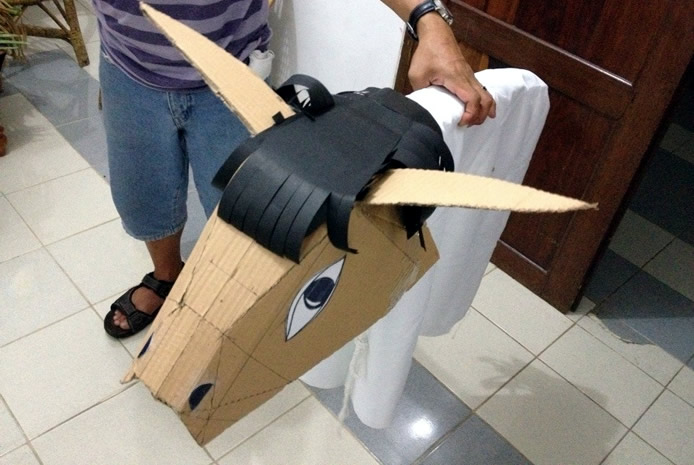 The children's programme kickstarted that night with sing-along songs with fun actions, followed by the introduction of the team to the children. Thereafter, the premiere of our special Easter skit starring all team members commenced! The children had fun as we involved them to play the role of the crowd welcoming Jesus into Jerusalem, by waving palm leaves and singing "Hosanna". The most popular character was the donkey, a prop specially created by Prop Master, Kok Liang. The children squealed and giggled when it appeared, for Jesus to ride into town.
Day 3 – 4Ws: Welcome, Worship, Word and Works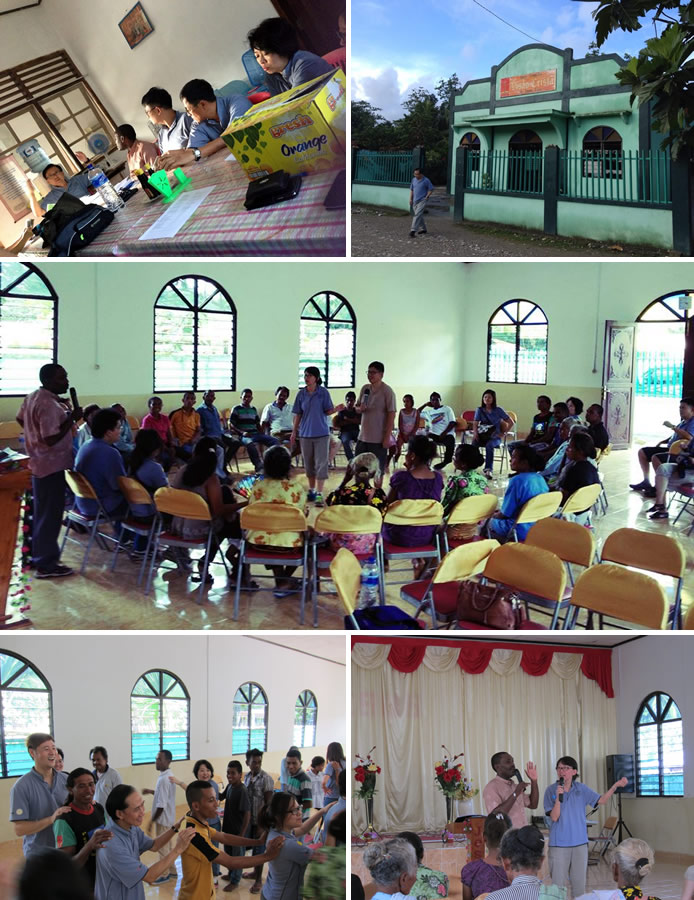 Morning came on a beautiful note, with the singing of children as our sweet "alarm clock". After breakfast and a refreshing time of worship, Pastor Mun Tai led morning devotion by sharing on God's faithfulness, the last supper and new covenant. We then took a short walk to the local church, Igreja Evangelica Visao Crista de Timor Leste, where Pastor Mun Tai, Esther and Daniel conducted a training seminar on 4Ws. The rest of the team supported by participating and facilitating the attendees to join the activities.
The team returned to the convent for dinner and was disappointed to hear that the children's programme was cancelled due to their exam period. However, this gave us the opportunity to sit under the stars for a relaxing time of bonding. Eric and Julie shared about their day installing fans in Dream Centre, and gave thanks to God for wisdom and providence to bring exactly what was needed! 
Day 4 – Cell Seminar 

The second day of our training seminar on 4Ws started with a full demonstration of a cell meeting. After which, Pastor Mun Tai taught about evangelism and sharing the Gospel. He then invited the team forward for a spontaneous sharing of their personal testimony! Although surprised and unprepared, the team had fun sharing and learning about each other.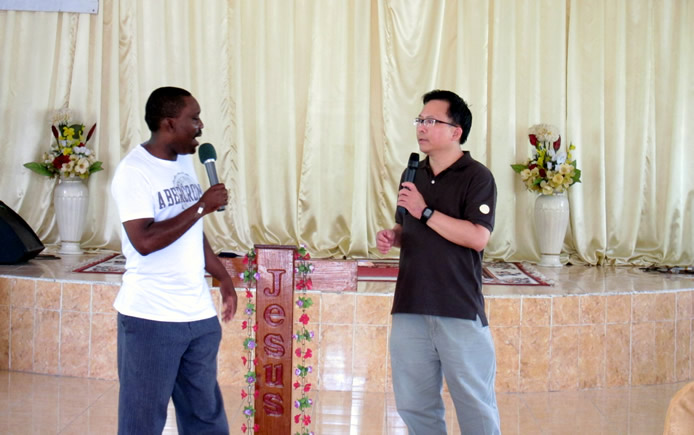 Later in the day, Pastor Mun Tai taught about leadership: Characteristics of a Leader, Leaders must Impact as Salt and Light of the World, A Leader is Called to Win Souls and A Leader is a Servant. Meanwhile, three team members left for Dream Centre to teach an English class.
Day 5 – The Villages: Luca, Bibileo and Lugasa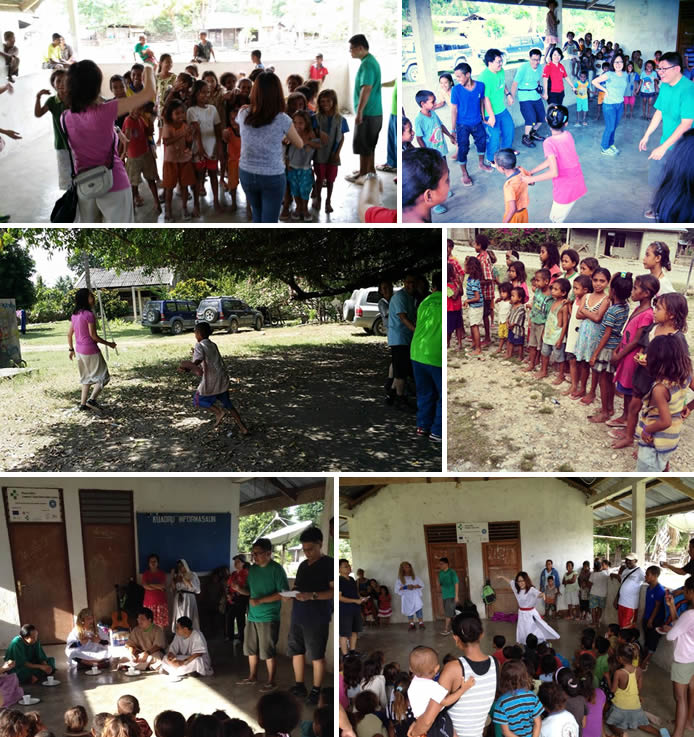 The team prepared for an intensive day to run children's programmes in three villages - Luca, Bibileo and Lugasa. Although we faced initial struggles trying to get the children to participate, keeping control during games and the chaotic distribution of sweets, we learned and improved as a team. At the end of the day, the happy smiles of the children made it worth the while, and as a team, we learned that the Lord is faithful and He enables us to do His work despite our inexperience and limitations.
Day 6 – The Sabbath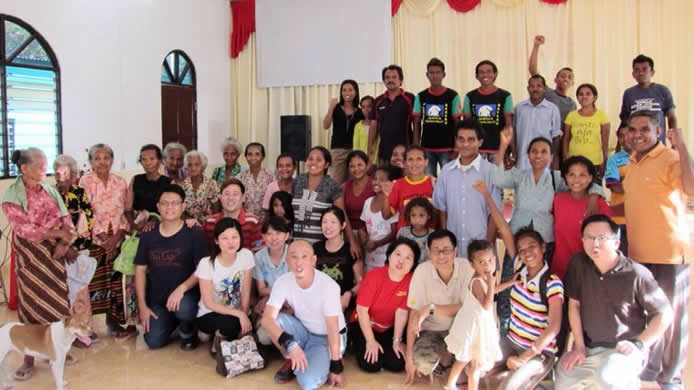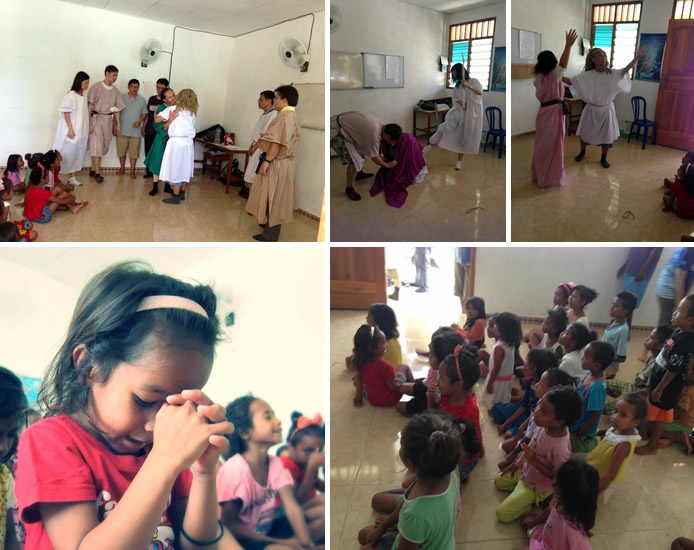 Day 7 – From Viqueque to Dili
Along the drive to Cristo Rei, one of the cars almost had an accident, but the Lord's protection was on us all as we witnessed the car brought to safety. Praise the Lord!
Day 8 – Farewell and Return to Singapore
The Team
Pastor Loke Mun Tai – Papa Shepherd
Daniel Tan – Co-ordinator, Teacher for Cell Seminar and Photographer
Gregory Cheong – Skit Director and Narrator, First Aid and Photographer
Jerry Koh – Logistics and Best Actor Award Winner for role of "Jesus"
Pooi Kok Liang – Most Creative Prop Master Award Winner
Cha Lih Wei – Treasurer and Sunday School Programme Facilitator
Anthea Kiu – Reporter and Sunday School Programme Facilitator
Aaron Lee – Hair and Makeup Director and English Teacher @ Dream Centre
Eric Cheong – Electrician and Guitarist
Adrina Cheong – Children Programme Facilitator and Best Actress Award Winner for role of "Mary"
Ng Suat Yen – Worship Leader for Devotion
Esther Seah – Teacher for Cell Seminar
Reflection
The experience to love, serve and bond with the team, while giving glory to God by being a witness of Christ's work is not only beautiful, but transformational. With the little we gave by availing ourselves to this mission trip, we received so much in return – the presence of God, joy, making new friends and the privilege to serve. Every one of us came back to Singapore in love with Timor Leste's people and landscape. Praise the Lord for this opportunity!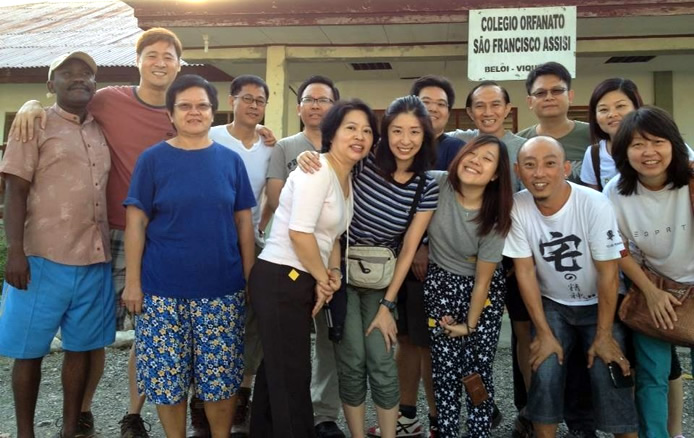 Thanksgiving: This trip was filled with joy and laughter as we set out to serve and love God and His people in Timor Leste. Praise the Lord for a wonderful trip, during which, His loving hand of protection, providence and presence was evident on us on daily! Special thanks to Pastor Catherine Foo, Julie Teo and Low Hong San for taking such good care of us and tirelessly helping with translation. And not forgetting Brennan, our impressive translator!
Even though the heat was sweltering, water rationing was unusual and not speaking or understanding the local Tetum language was difficult, it was all worth it just to see the smiles and hear the laughter of the locals. Through this Love Timor mission trip, we served, loved, learned and grew spiritually as a team. It was a fun, fulfilling and unforgettable experience for all indeed! :)