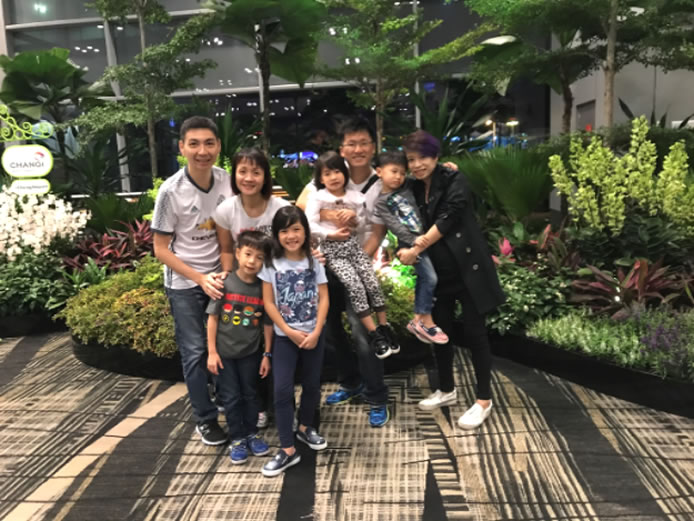 We departed from Changi Airport Terminal 3. This was my first LoveJapan trip as a team leader with my members.
E-Circle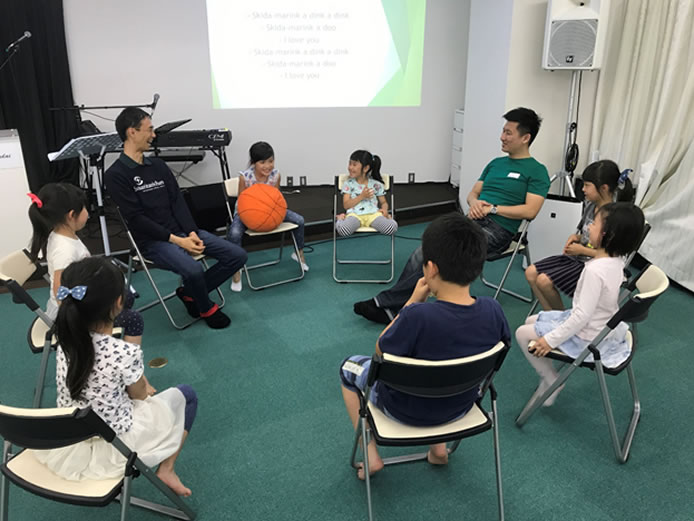 Our first stop was an E-Circle. We had in attendance about eight children and four mums. While waiting for all the children to arrive, Joe entertained the 'early birds' with balloon sculpting. Most of us, if not all, got to learn how to make a balloon dog and that really helped to break the ice with the children and mums. After the icebreaker, Joe, with the help of our four little helpers, taught the children two English songs with actions – "I Love You (Skidamarink)" and "Jesus Loves Me".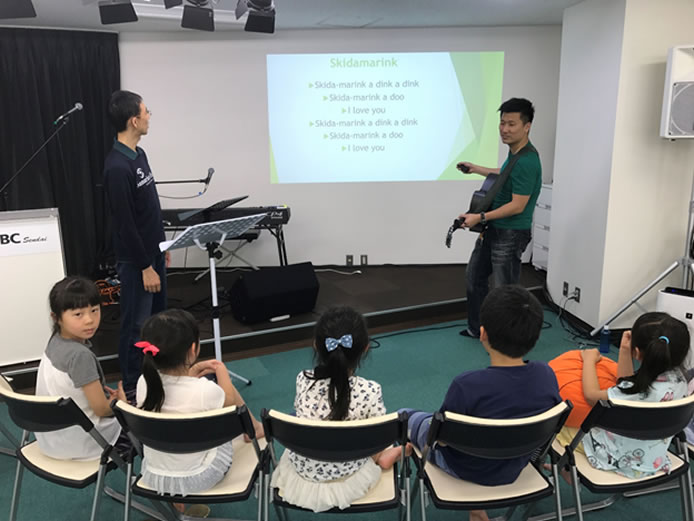 After the songs, we did craft with the children. They were told to add colours to a printed picture with the words "I Love You, Daddy" and paste it on popsicle sticks. Thereafter we helped them cut the picture along the popsicle sticks and jumbled up the sticks, much like a jigsaw puzzle. This was a father's day gift for the children to present to their fathers who would then need to assemble the sticks correctly to see the hidden message. It was apparent, at least to me, that the children put in effort to colour well and I could sense their eagerness to present the gift to their fathers.
After all the activities, we were treated to yummy snacks and drinks brought by the mums and we managed to have some small talk with them.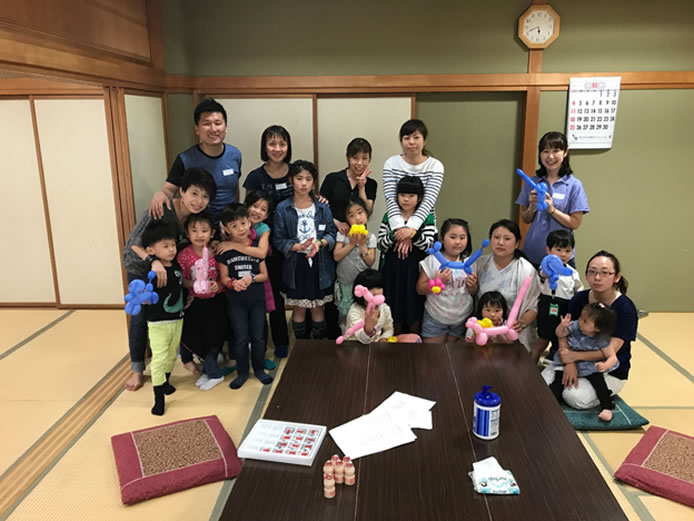 Five Love Languages
We held a workshop on the five love languages. This was the first time I conducted this workshop for adults. I've only conducted it with primary school children in schools. I started by asking everyone to do his or her individual profile test. After they took the profile test, I started my presentation. I played a short cartoon video to help explain what the five love languages are, and I elaborated with my own examples.
I feel it is important to know our own love language and the love language of those we care about, so we can express our love through actions. I ended the session with a special surprise for Pastors Caleb and Christina – a personalised video greeting from their children back in Singapore. Both pastors, especially Pastor Christina, was very moved.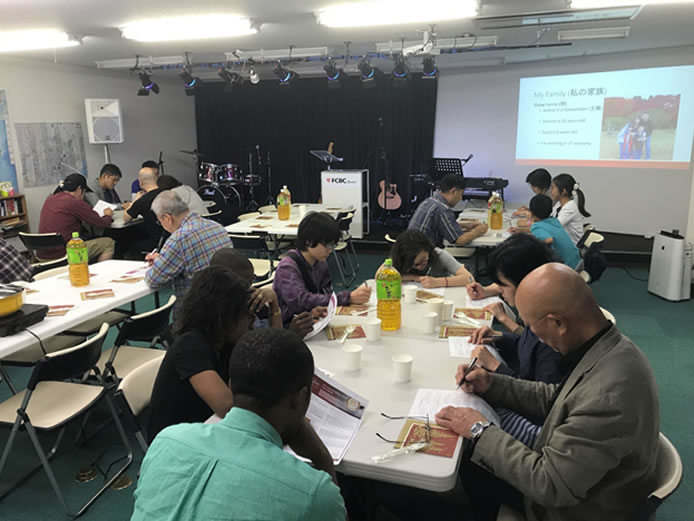 Prayer Tower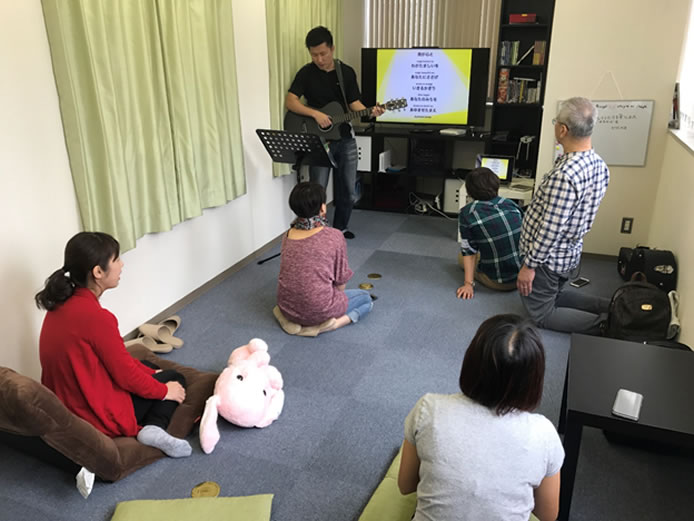 On Thursday morning, we went to FCBC Sendai's office for prayer tower with the pastors and Yuko-san. Pastor Caleb and Joe played the guitar and we started to worship, sharing words and visions that God had revealed to us. We continued to pray and only ended around 3pm. Although we ended late, it was a great session. God's presence was so strong.
Hirose River
We visited this martyr's site. It was my second visit. Again, it was a quiet and peaceful place. It was poorly maintained with leaves and branches scattered everywhere. It seemed like no one cared about this place. But God showed me a vision that in years to come, as Christianity grows in Japan, this place will be visited by many. It will become lively as many people come here to pray and remember those who had given up their lives for Christ. God has not forgotten these people, who sacrificed their lives for Him by this river.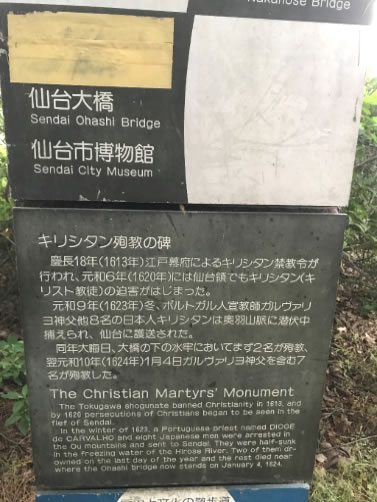 FCBC Yokohama
On our last day, we attended a service at FCBC Yokohama. We felt at home instantly as there were some Singaporeans and Japanese who had stayed in Singapore for many years. We met a couple who had arrived in Tokyo just this morning and immediately rushed down for the afternoon service.
We were invited to share our testimony. Although this wasn't our first time to share our testimony in Japan, but it was our first in FCBC Yokohama. Each time I share, God never fails to touch my heart with the recollection of the many blessings He has bestowed upon my life – His love, His mercy, His presence and so many more. My heart was bursting with thanksgiving. It is also humbling because I know that apart from God, I can do nothing.
After our testimony sharing, a brother-in-Christ came up to us and shared that he was very encouraged by our sharing because in Japan, it is very rare to hear someone share about their family and personal lives.
As it was Father's Day weekend, we had Eric and Desiree, our father-daughter duo, present the worship song "I Adore and Seek You" in Japanese. Desiree played the keyboard while singing along with her father. It was especially heartwarming when the congregation sang along and worshipped the Lord together. I believe God was pleased as we worshipped and adored Him with all our hearts.