We set off for Yokohama on Saturday morning, 22 July, and arrived in Narita at 4pm, Japan time. We collected our JR Line 5-day tickets and caught the 5.47pm train to Yokohama Station. We arrived around 7.15 pm and met Pastor Christina, Ryutaro-san and his wife, Shizuko-san. After dinner, we took a short walk to FCBC Yokohama to deposit portions of food we brought from Singapore for Sunday's dinner after service. After thanksgiving and briefing for Sunday's programme, we took the train to Yokohama MyStay, two stations away from the church.
Pastor Caleb was waiting for us at FCBC Yokohama on Sunday morning, having travelled from Sendai that morning. After prayer, thanksgiving and briefing, we started preparation for nasi lemak and stewed meat (kong bak). We thanked God that we managed to have the meat cooked and ready even though there were complains about the smell. Pastor Caleb had arranged for a solo concert by Samuelle Soong, a songwriter/singer and son of a Korean pastor for this service.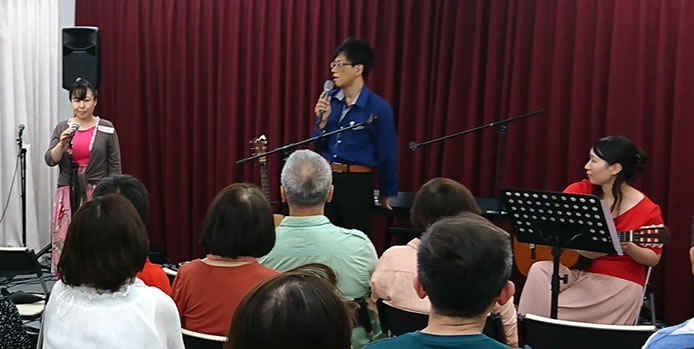 Samuelle brought along a couple of friends – KK, who played two beautiful songs on the ocarina, and his wife, Ruth, who accompanied him on the guitar. KK shared his testimony of how he was saved by grace and became a child of God after his failed suicide.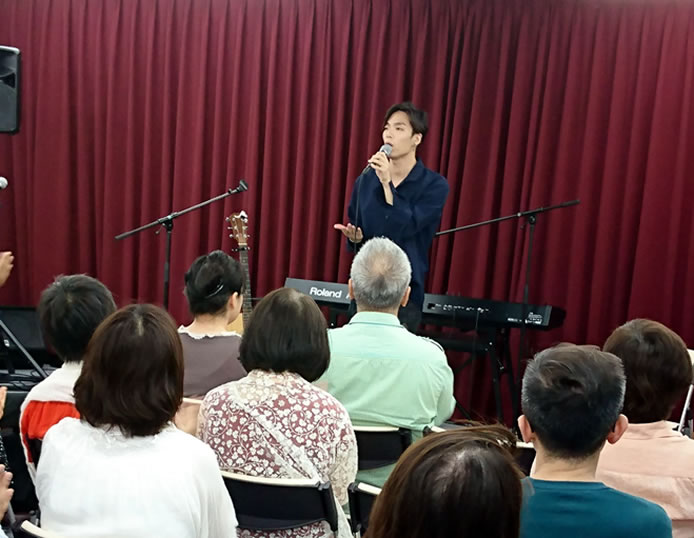 Samuelle sang many worship songs, some of his own composition and some favourites. His rendition of "Amazing Grace" in three languages – English, Japanese and Korean left the audience in rapt. He also shared some of the frustrations and struggles in his career but he thanked God for providing help along the way. He has agreed to Pastor Caleb's invitation to sing at FCBC Yokohama once every month.

On 24 July, we did a prayer walk on Kamakura Beach where remains of some 400 early Christians were found buried. This beach is popular among locals and foreigners, who enjoy swimming or surfing in the strong current.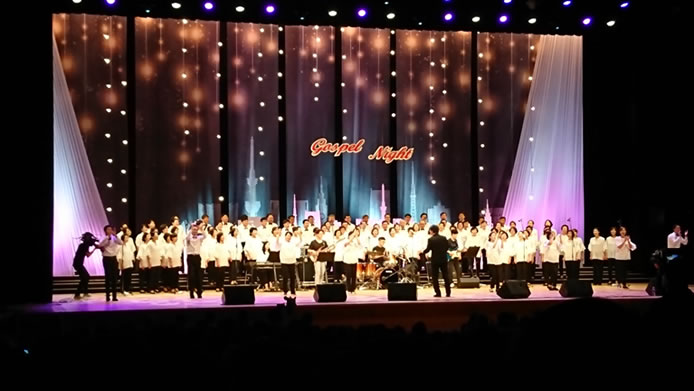 Before we caught the shinkansen to Sendai on 25 July, we managed to attend a Gospel Night Performance at the Tokyo International Forum. Many Japanese enjoy gospel songs even if they are not Christians.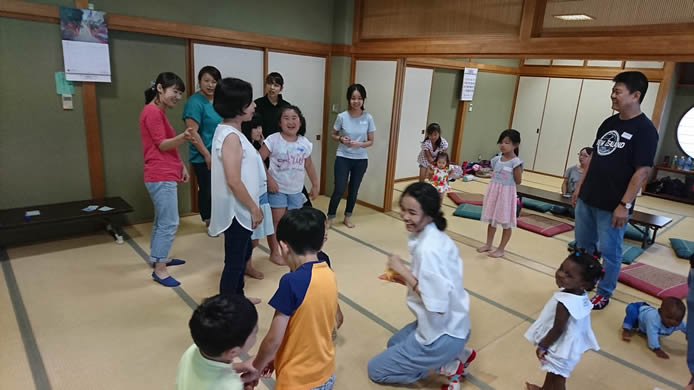 In Sendai on 26 July, we helped out at the E-Circle anchored by Yuko-san with assistance from Hatake-san. We sang children's songs and taught them to make lanterns out of red packets. Hearing exclamations like "kawaii" was truly heartening. There were more than 13 children of various ages attending this circle and it was nice to see their interest.
On 27 July in Sendai, we visited the Hirose River. Atop the Aoba Castle, we prayed for God's favour over the city of Sendai and for revival to come to Japan. With faith, we claimed God's victory over this land.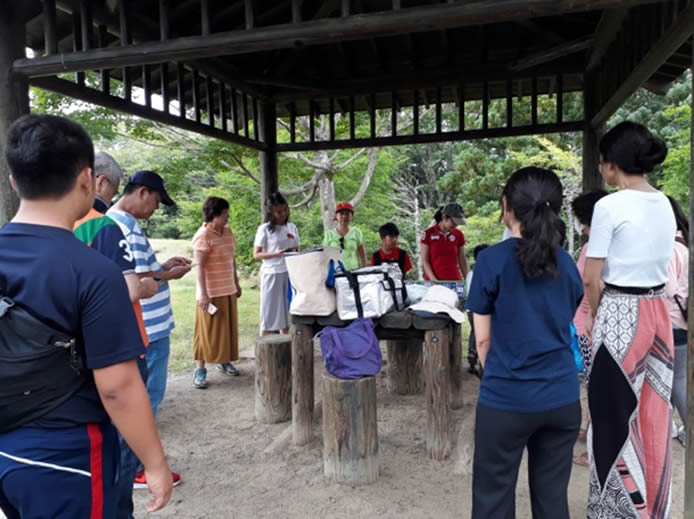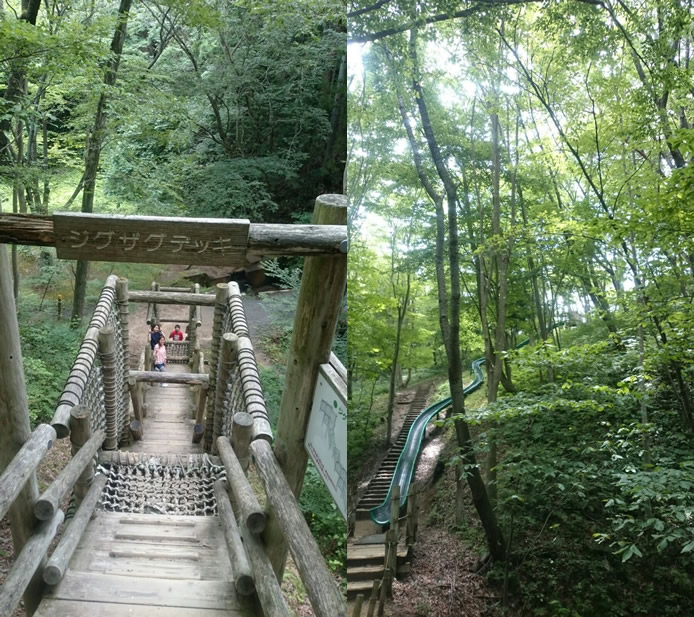 As few youths signed up for the Youth Camp on 28 July, we went to the obstacle park for bonding instead. We got to know Ms Olivia who brought her two daughters and husband to Saturday's service. There was Yuto, and his pre-believing mother and sister, who are neighbours of Yuko-san. Two youths, Hana and Ken, came along with their mother, and they were also present at the service. There was also little Ian and his mother, who are Koreans.

At Saturday's service, Pastor Caleb spoke about our common enemy Satan, who came to steal, kill and destroy. In between the sermon, we were called to share our testimonies. Jade shared how she prayed for her family's salvation. Her father, Desmond, eventually came to accept Christ and even came along on this trip to serve together with his daughters. Matthew shared how he upheld God's demand on integrity. I shared how God has been good and looked after me even when I was stubborn and did not turn to him till I was at my wit's ends.
After a dinner of Nasi Lemak prepared by our chef, Desmond, we had an enjoyable time playing icebreakers and having a Mandarin singing competition. We led two worship songs and even did line dancing to an improvised jazz number by Joshua..
Post-Trip Thoughts
Since the early Christians were executed, Christians take up only 1% of Japan's population. More need to be done to reach out to Japan. Besides faithful disciples like Pastor Caleb and Christina, working very hard each day travelling to and fro Sendai and Yokohama for services and to render pastoral support, what Japan needs are: 
More missionaries and volunteers to serve the people 

Volunteers to help run E-Circles and Dream Centre that caters to students who need help

Churches in Japan to come together for the love of God and His people

Cell groups in Japan to start a culture of love for their nation and praying for their government and leaders

Younger generation to open their hearts to the loving God