Marriage Encounter in Davao
by Kenneth & Kim Tan

Upon the invitation of Pastor Leo Carlo Panlilio, the Senior Pastor of the Destiny Churches network in Philippines, Rev Simon and Pastor Marilyn Yee were invited to make a trip to Davao City over Momentum weekend to run their Marriage Encounter Weekend (MEW). Whilst there, Rev Simon was also asked to preach and minister at their 1,500-strong Destiny Davao Church.
As Senior Pastor of the Destiny Churches in Manila, Pastor Carlo has planted some 17 churches all over Philippines; the last church has in fact gone beyond the shores of Philippines – to Bali, Indonesia. Pastor Carlo is also under Pastor Cesar Castellanos' international 12, and Philippines' national 12, which includes familiar names like Bishop Oriel M. Ballano who spoke at our last G12 Asia Conference.
Our team was hosted by Destiny Davao Church. It is a young church of just three years old. Within this short span of time, their congregation has grown to 1,500 members and they run three to four services. The church is led by Pastor Roy Oliveros and his wife Pastor Rochel. The couple together with their pastors and leaders organised this MEW, and hosted our FCBC team with exceptional hospitality.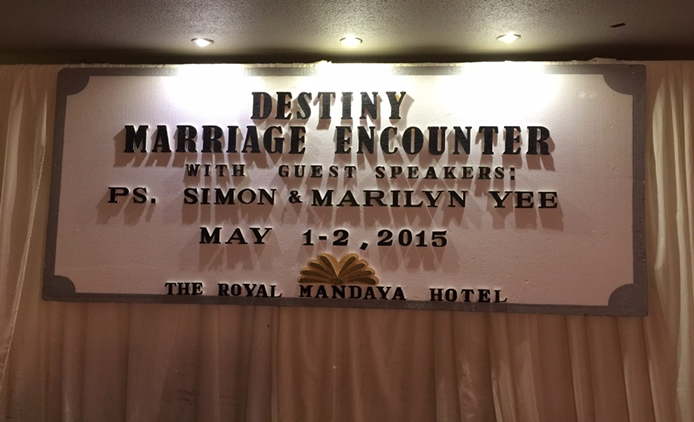 44 couples attended the MEW, largely consisting of leaders and members from Destiny Davao Church. Also in attendance were a few couples who were pastors from other churches in the city. The couples came from diverse age groups, with some married for more than 30 years and others married for just a day! These enthusiastic couples decided to attend MEW after their wedding instead of leaving straight for their honeymoon!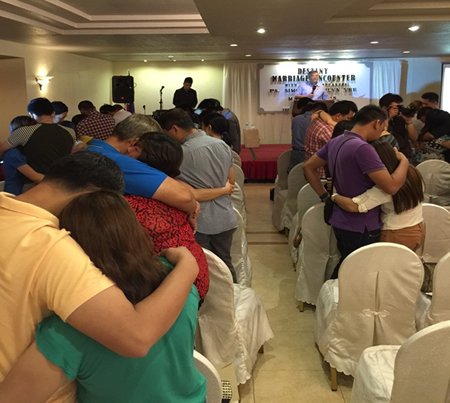 Having already taught numerous MEWs in Philippines' capital – Manila to almost 100 G12 pastors nationwide over the last three years, Rev Simon and Pastor Marilyn are well-recognised and highly sought after.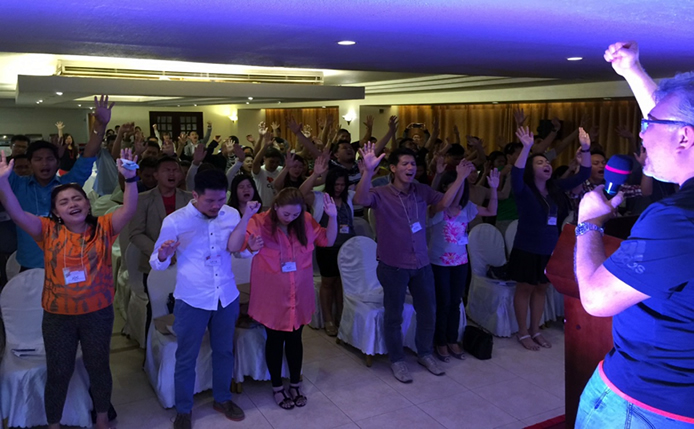 Over the two days, 10 lessons were taught. Topics ranged from healing of marriages and parenting to romance, sexuality and love languages. The participants enjoyed animated teachings, and had plenty of time to process the lessons taught. The couples were all prayed for during the ministry time. The MEW ended with the moving renewal of vows followed by a meaningful partaking of the Lord's Supper between the couples.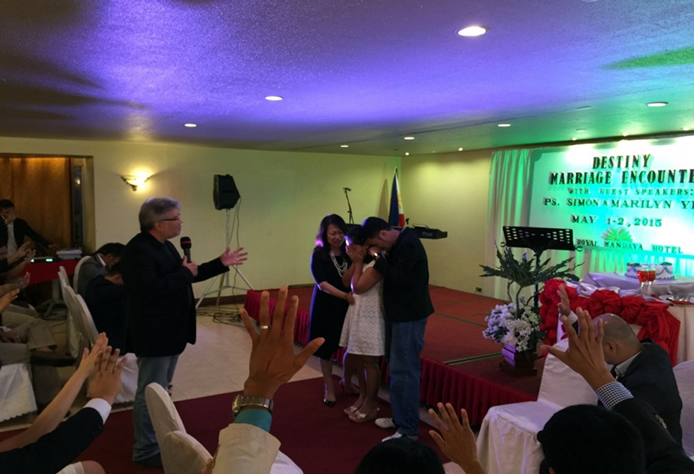 Many couples came forward to give thanks and share their testimonies of how the Lord has moved during this MEW. One of which was a man who testified openly that he had been unfaithful and sought his wife's forgiveness. Through this MEW, both husband and wife were determined to have a new start and rebuild their broken marriage.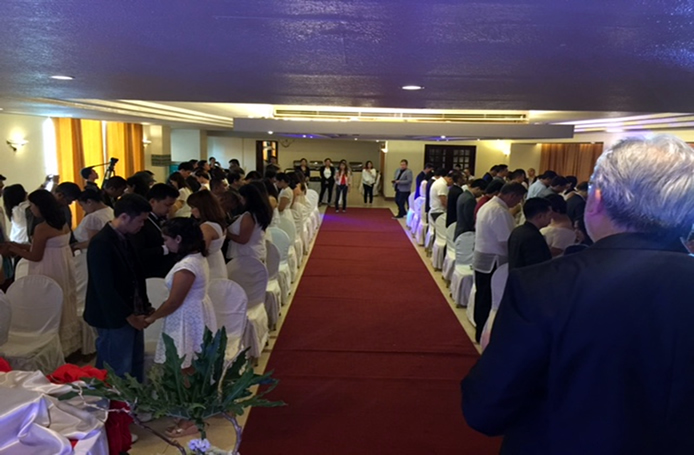 Even though all 44 couples came from diverse backgrounds, the team saw an eager and teachable spirit in many of them. We were thankful to be able to support and learn from Rev Simon and Pastor Marilyn at this MEW.  
The next morning was a Sunday, and we were invited to Destiny Davao Church for their church service where Rev Simon had been invited as the guest speaker.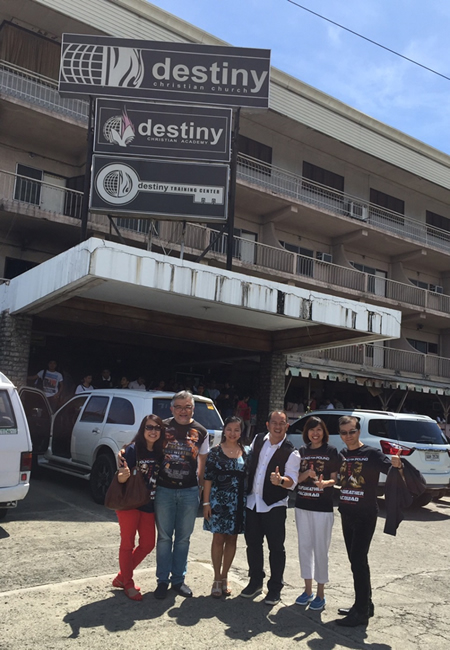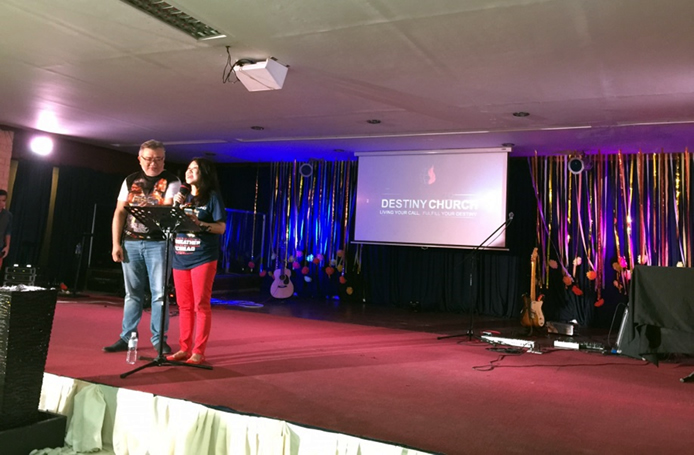 The church gave the team a rousing welcome! Rev Simon preached an inspiring message on "Caleb – The man with a different spirit" to what seemed like a full capacity crowd of about 600 people. Many came forward in response to the altar call to give their lives to Jesus.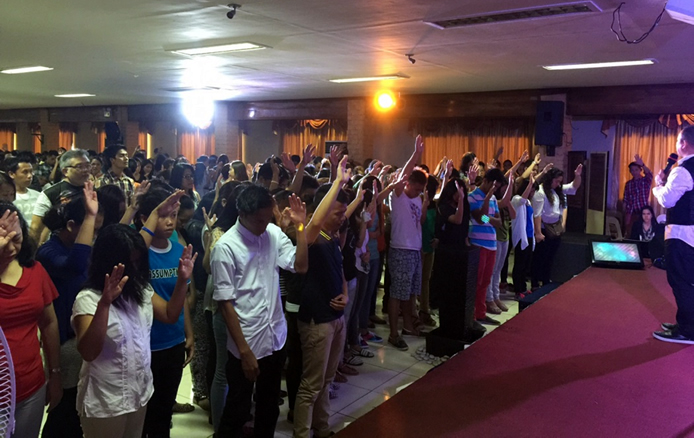 After the service was over, the entire sanctuary transformed into a hall for the "pay per view" live telecast of Manny Pacquiao and Floyd Mayweather boxing match, also known as The Fight of the Century! The atmosphere was electrifying with the whole church cheering and supporting their national hero, Manny Pacquiao who has been a symbol of pride for the Philippines! We were invited to watch the match with the church.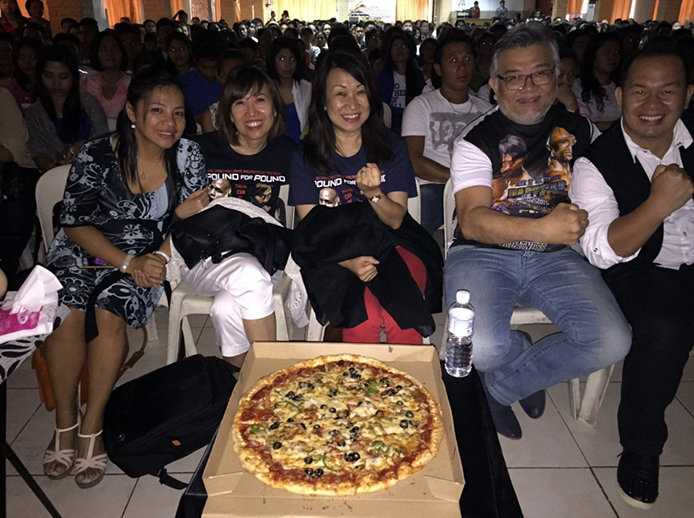 This report would not be complete if the hospitality, generous hosting and great fellowship of Pastor Carlo, Pastor Roy, Pastor Rochel and their team of pastors were not mentioned. They brought the team around for sumptuous meals, durian feasts and a resort stay just before our trip came to an end.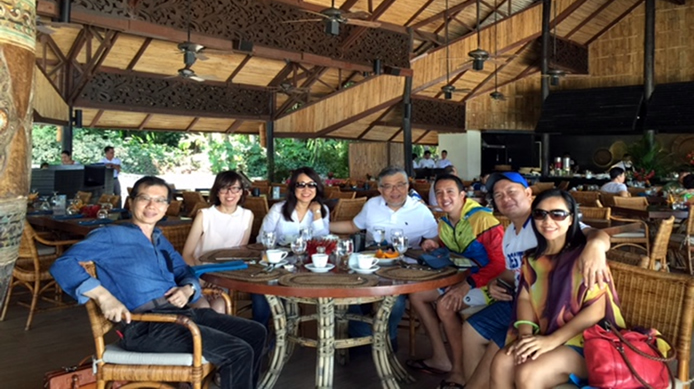 The splendid resort stay gave our team time to spend with each other and their families. It was precious to connect and share our hearts with each other. It most inspiring to hear Pastor Carlo and Pastor Roy share their spiritual journey, as well as the journey of their church and their family.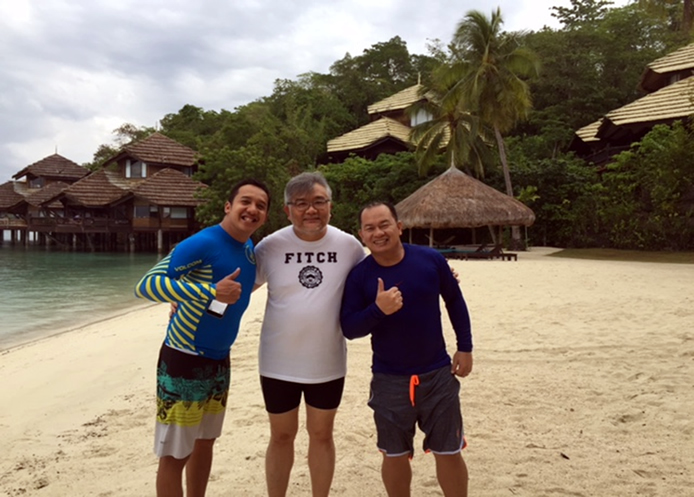 Unfortunately, Rev Simon was hit with a bout of food poisoning that led to him vomiting and having very bad diarrhea the night before. It was so terrible that Pastor Marilyn had to call in the hotel's resident nurse! Even so, he struggled to join in the fellowship.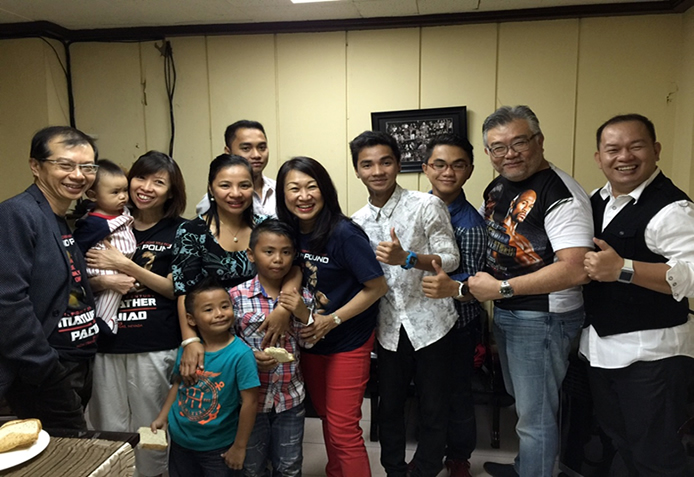 Pastor Roy and Pastor Rochel with six of their seven children at the church office of Destiny Davao Church. Their oldest boy was away in Destiny Church Manila for an internship with one of Pastor Carlo's 12.
This weekend not only blessed the 44 couples that attended MEW and their families, but it also impacted the team. A new level of friendship has been established that enables us to share and inspire our 12 and members to step out to serve. As we step out, we will see what God is doing, outside of our country and comfort zone. We have learnt to be more mission-minded as well. Meanwhile, we are looking forward to host the pastors when they come to Singapore for our G12 Asia Conference in August!