Jesus Christ Saves Global Outreach (JCSGO), Cubao, Quezon City, Philippines
13-16 February 2017
At the invitation of Bishop Jonathan Sebastian and Senior Pastor Vicky Sebastian, Pastors Simon and Marilyn led a team of three couples from FCBC to conduct a special Marriage Enrichment Programme (MEP) over Valentine's Day at JCSGO church in Quezon City, Philippines.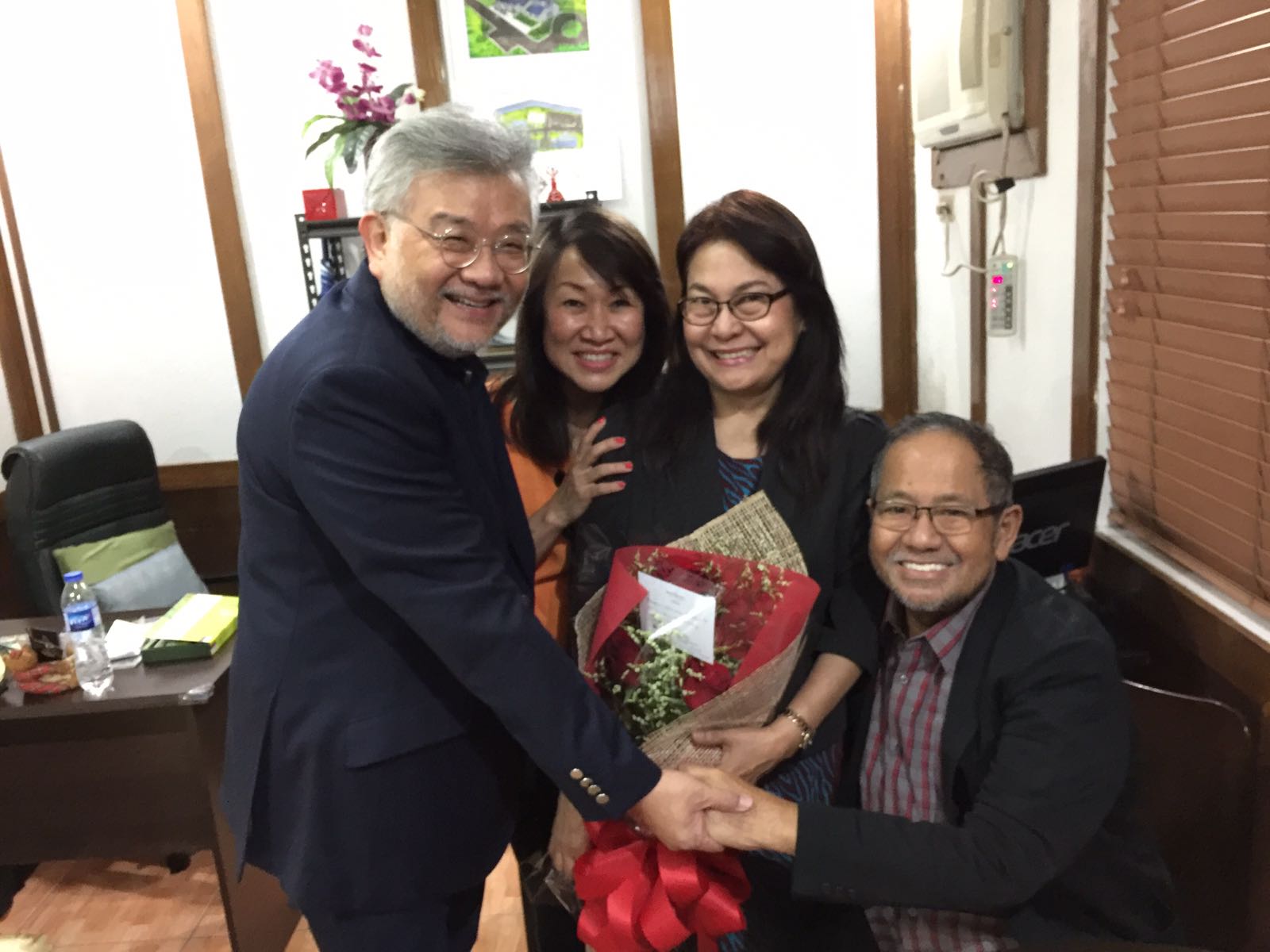 Pastor Simon and Pastor Marilyn with Senior Pastor Vicky Sebastian and Bishop Jonathan Sebastian, the founders of JCSGO.

Publicity poster for our "Valuable Valentine" MEP
DAY 1
The "Valuable Valentine" MEP attracted a good response of 150 couples including pastors in the G12 network and pre-believers. The first session kicked off on the evening of 13th February.
Pastor Simon gave an opening message on God's plan for married couples. God wants us to have happy marriages. Unfortunately, looking at marriages around us, happy marriages are exceptions rather than the norm. It is sad to admit that Satan has succeeded in destroying marriages and families. In order to have strong marriages, first, we must allow God to be at the centre of the marriage and prioritise attention on the relationship. Second, we must view marriage as a partnership that brings strength, protection and well-being for both husband and wife. Lastly, we must allow God to restore purity in our marriages. 
At the end of the session, Pastor Simon opened the floor for our team to minister to the couples. It was a humbling experience for us as we ministered to many senior leaders of the churches. 

Pastors Simon and Marilyn kicked off the first session of MEP.
DAY 2
The day started with a strong message from Pastor Simon where he challenged couples to ask themselves if they are indifferent to their spouse. He observed that marriages fail not because of ignorance but due to indifference between couples. After marriage, we become selfish and lack concern for our spouse.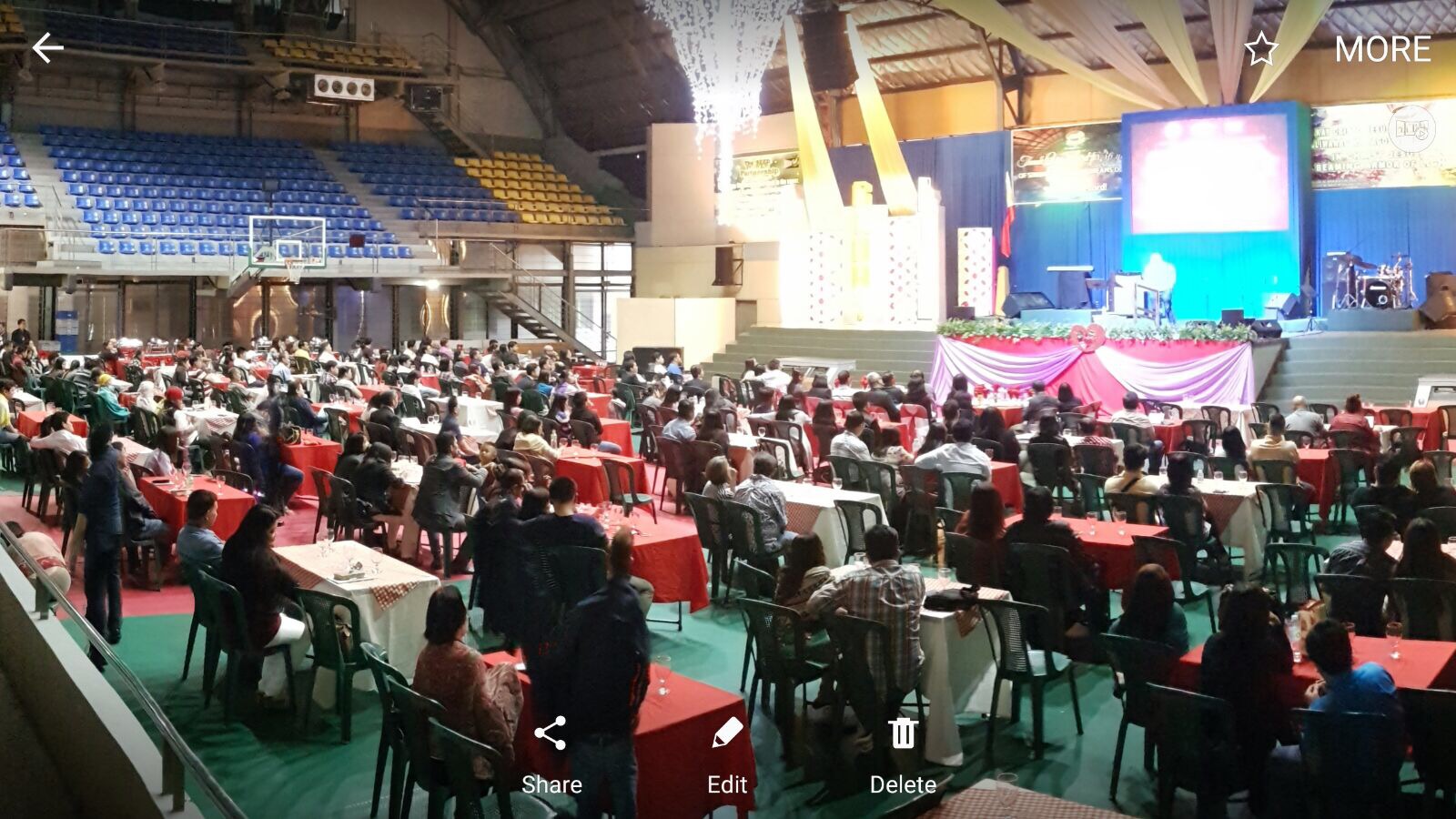 The hall was packed with many couples who travelled a great distance to attend MEP.
Pastor Simon illustrated his teachings with practical examples from his own marriage. Through his sharing, the couples were able to witness the close partnership between Pastor Simon and Pastor Marilyn in ministry. This is one of the G12 Vision's greatest benefits.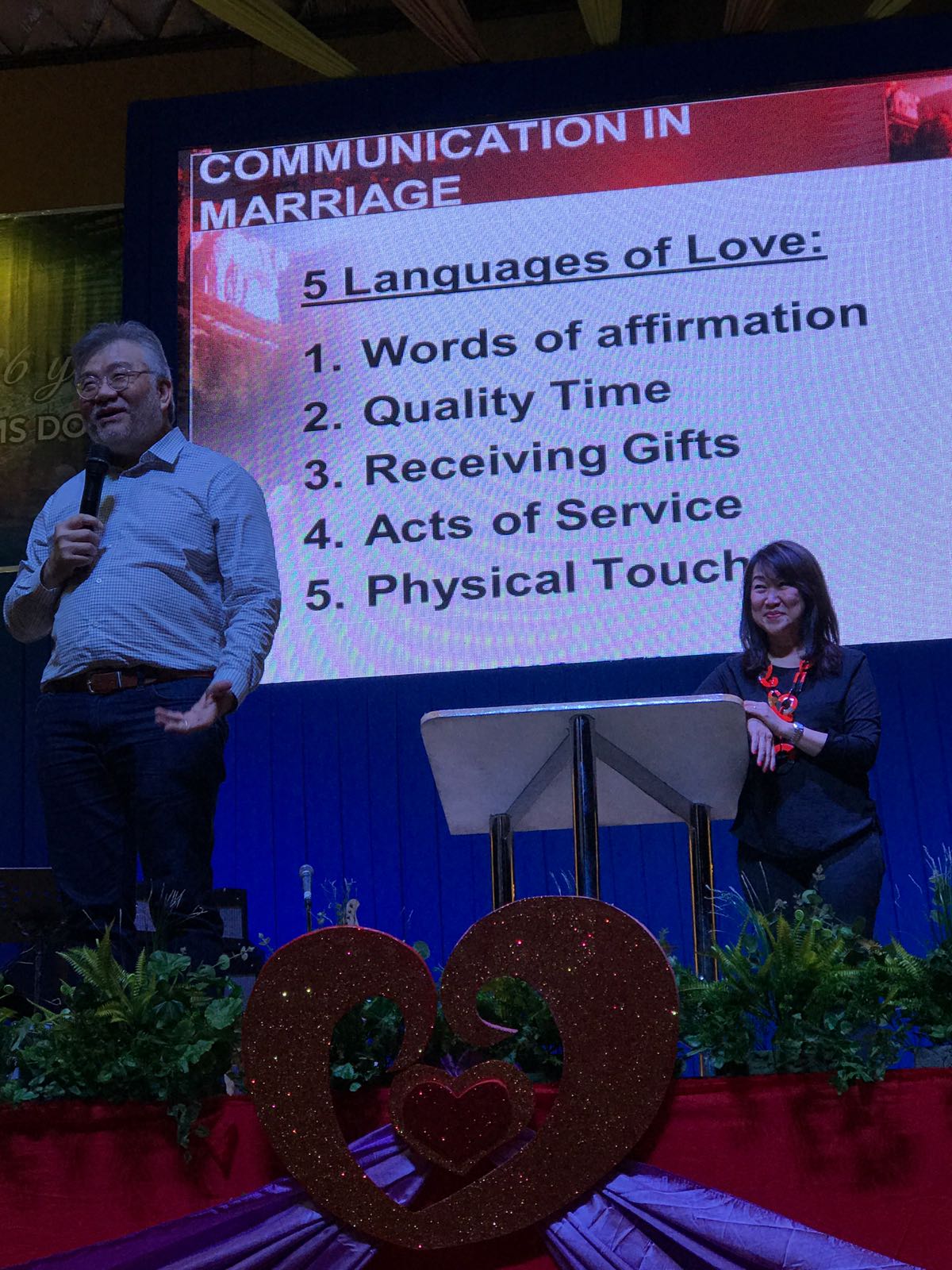 Pastor Marilyn supporting Pastor Simon as he taught the five love languages and gave examples from their marriage.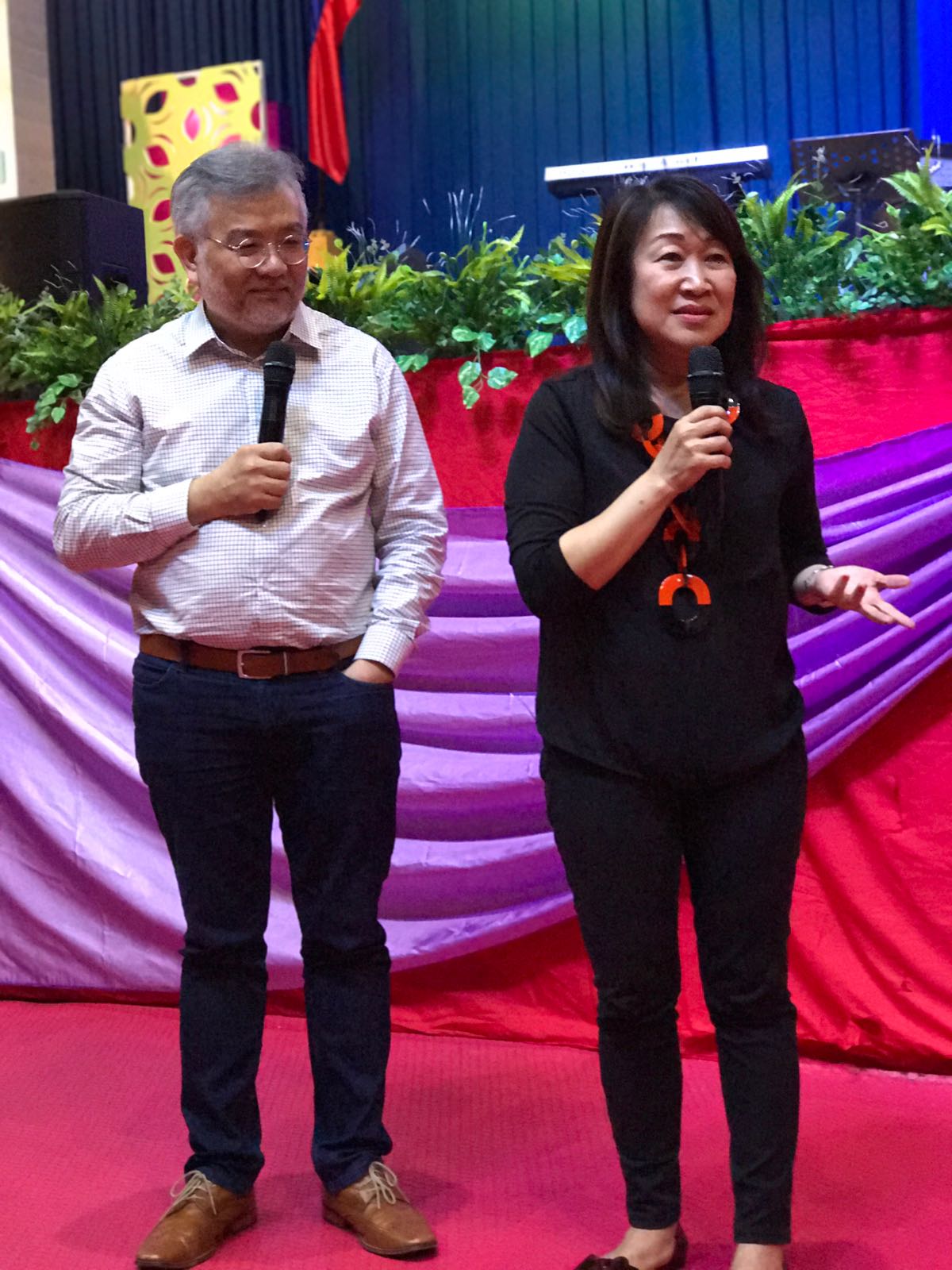 Pastor Simon giving Pastor Marilyn support as she shared her experience with the couples.
Pastor Simon also gave the team the opportunity to share our marriage journey with the participants. My husband and I shared how God was faithful in hearing our prayers and healed our marriage. Truly, nothing is impossible with God.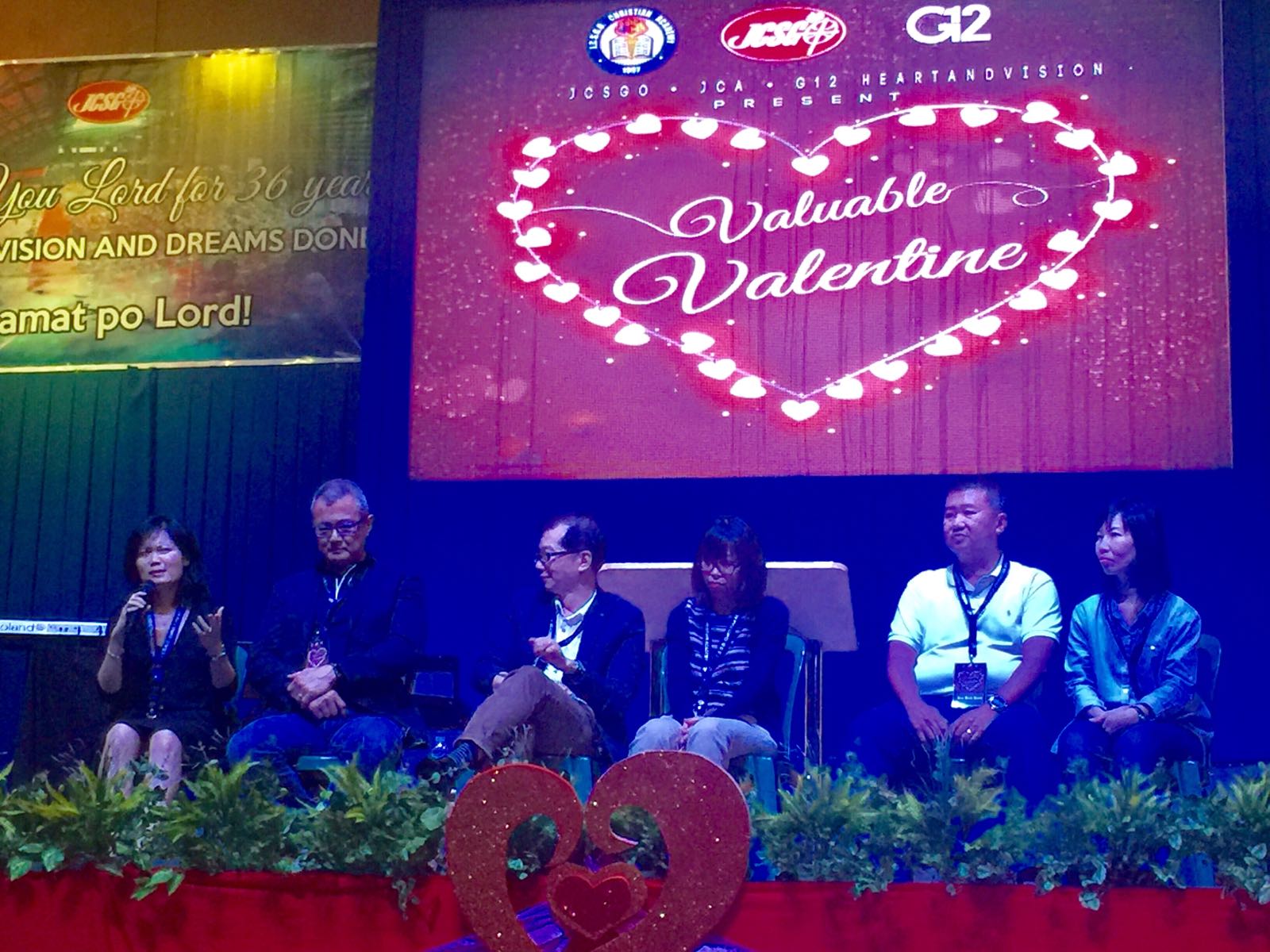 The team shared our marriage experiences with the attendees.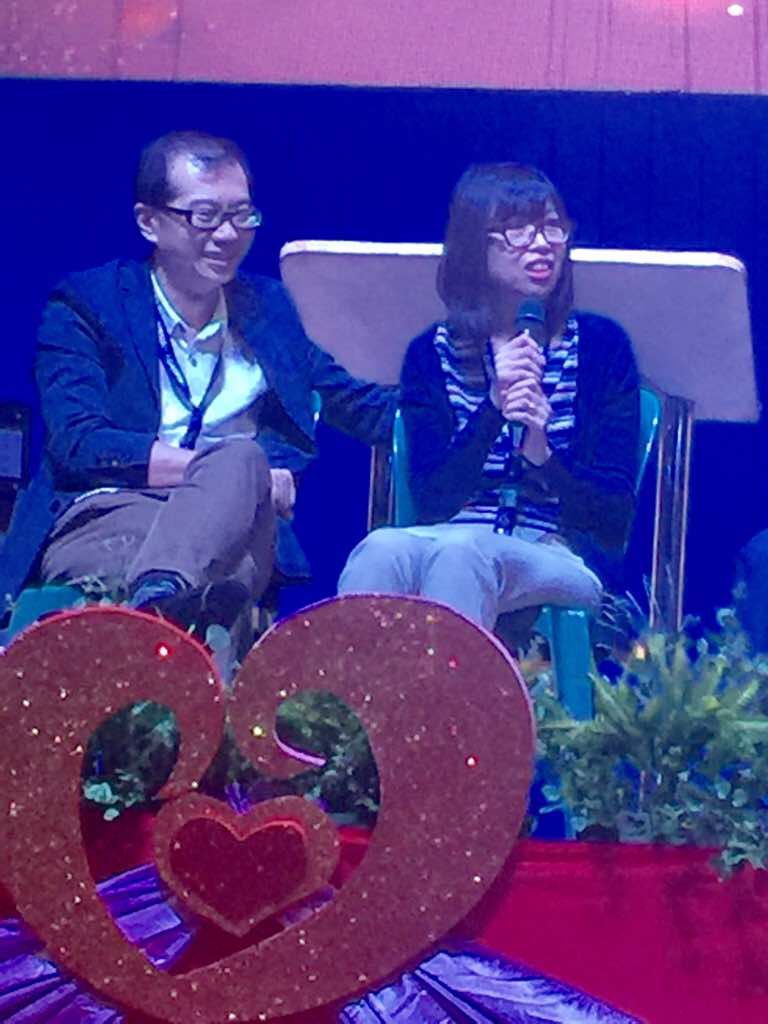 Kenneth and Kim, Pastor Simon's 12, offering advice to couples. They have helped many troubled marriages in their ministry.
For the longest time, sex is a taboo word in church. Yet I learned through Pastor Simon's teaching that God gave sex to couples to enjoy and forge intimacy with one another. Sex is God's idea. It was meant to be pure, but Satan perverted it through pornography, adultery and other lustful schemes. The couples broke apart for a private session where Pastor Simon addressed sexuality for man and Pastor Marilyn addressed sexuality for women.  There were many questions posed to both pastors, seeking their advice on this sensitive subject. It was a valuable forum for couples to ask sensitive questions without feeling self-conscious.
Pastor Simon addressing the men on sexuality during the break-out session.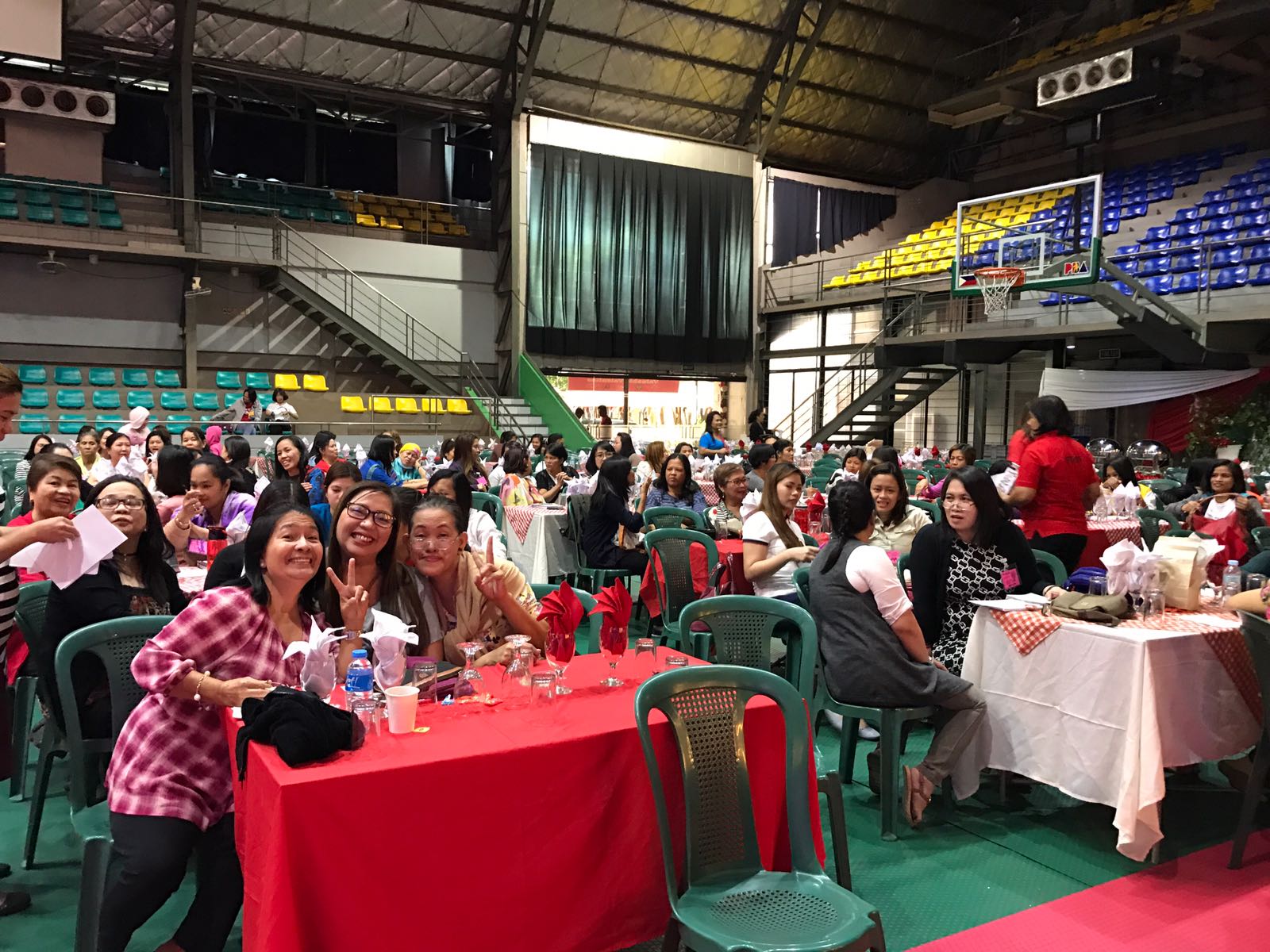 The ladies were happy to be on their own with Pastor Marilyn as they discussed sexuality in the marriage.
Valentine's Day Dinner
The highlight of the day was the Valentine's Day dinner. Pastor Simon shared that the key to a strong marriage is to allow God to be at the centre of the marriage. "A cord of three strands is not quickly broken." (Ecclesiastes 4:12)
An elderly couple testified that the Lord was faithful in preserving their marriage through many trials and they are looking forward to their 50th anniversary soon. Many approached Pastor Simon and Pastor Marilyn for photos and thanked the team for sharing.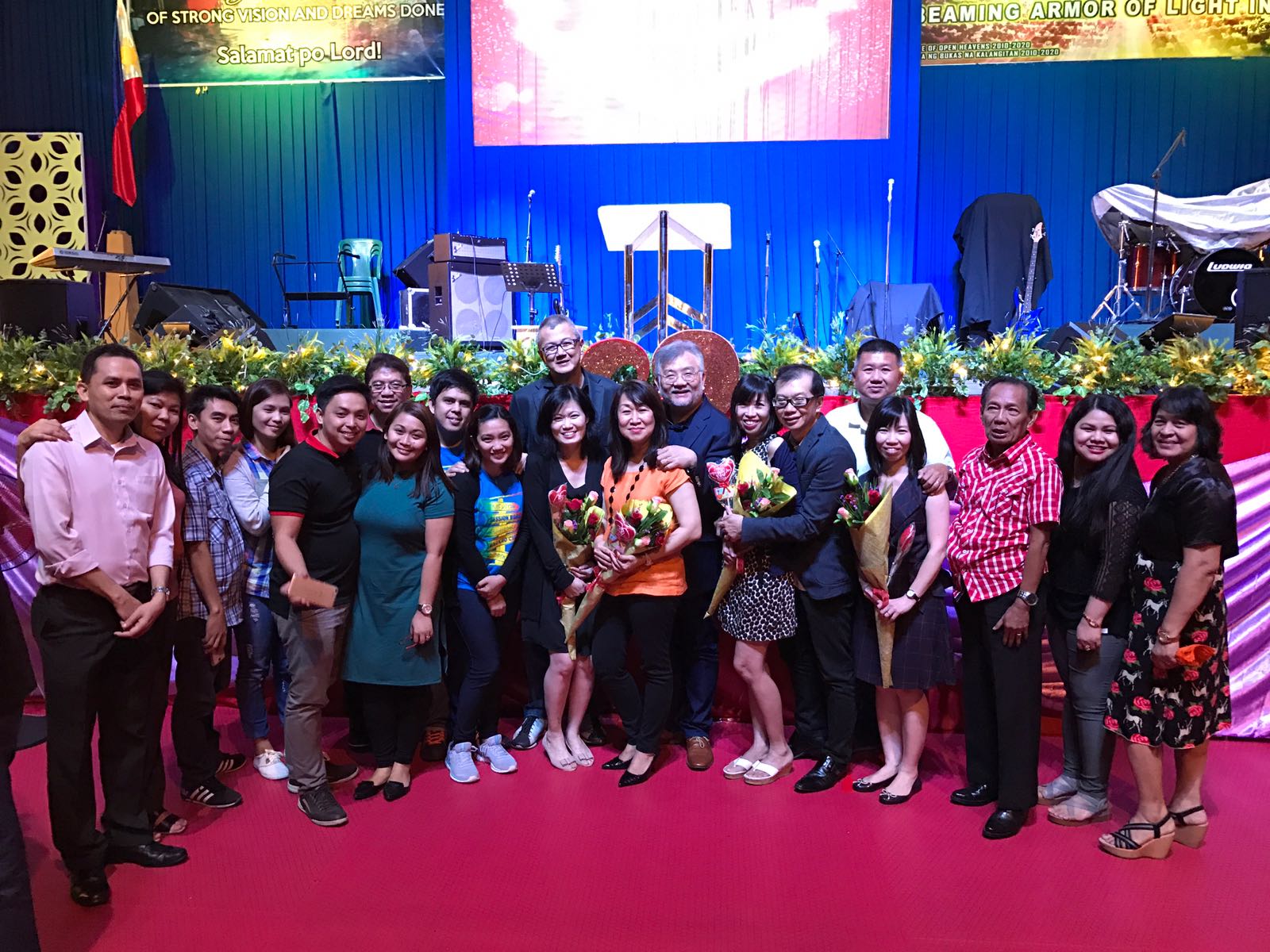 Pastors Simon and Marilyn posing with happy couples at the Valentine's Day dinner.
DAY 3
The last day in Philippines was dedicated to ministering to the pastors of JCSGO and their spouses. Pastor Simon urged the church leaders to build strong marriages. Being leaders, their marriages are examples for their congregation. They must be very mindful of lustful temptations, and Pastor Simon gave illustrations of how leaders have fallen into sin.
Labouring for God's Kingdom is not an easy feat. There will be discouragements and setbacks, but Pastor Simon encouraged the leaders with the story of Joseph. God watched over Joseph throughout his trials and He blessed Joseph even when he was in prison. God was watching out for Joseph all the time and He was totally in control of Joseph's life and destiny. Pastor Simon assured the leaders that God is in control and He will bless the work of their hands.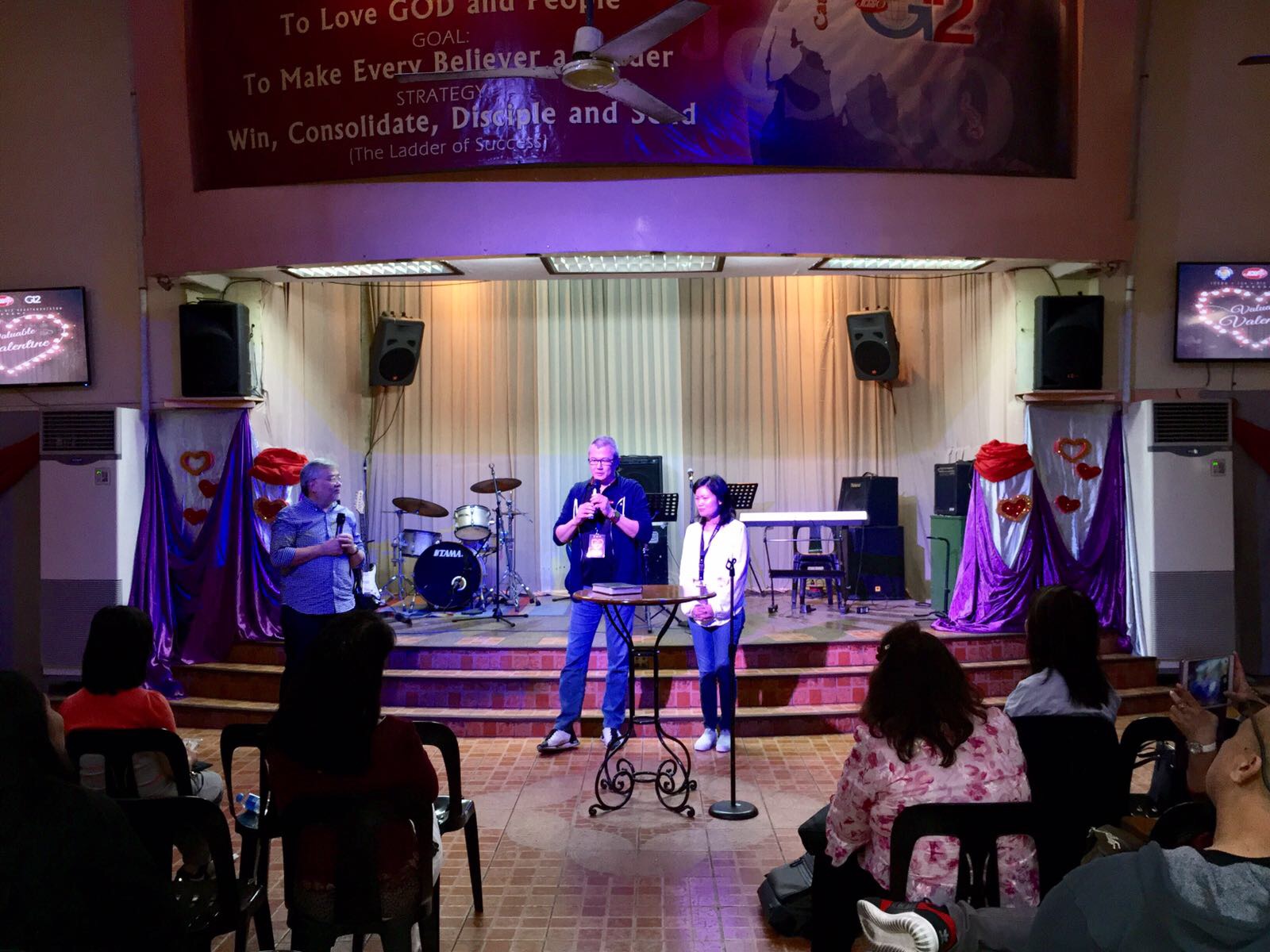 Sam and Lisa sharing their thoughts on how members view the leaders of a church.
Siak Quee and Cindy sharing their views with Bishops and Pastors of JCSGO.
I am truly grateful to have the opportunity to learn so much on this trip. While waiting at the airport for our flight home, we received a testimony from Senior Pastor Vicky. A lady who was suffering depression attended our MEP. Despite counselling, she could not overcome her depression, but through God's divine deliverance, she was set free after attending the programme. Her husband testified that she stopped posting negative remarks about him on Facebook. All glory to God! We left Philippines filled with joy and thankfulness. Indeed, our Lord Jesus is the mighty healer of marriages!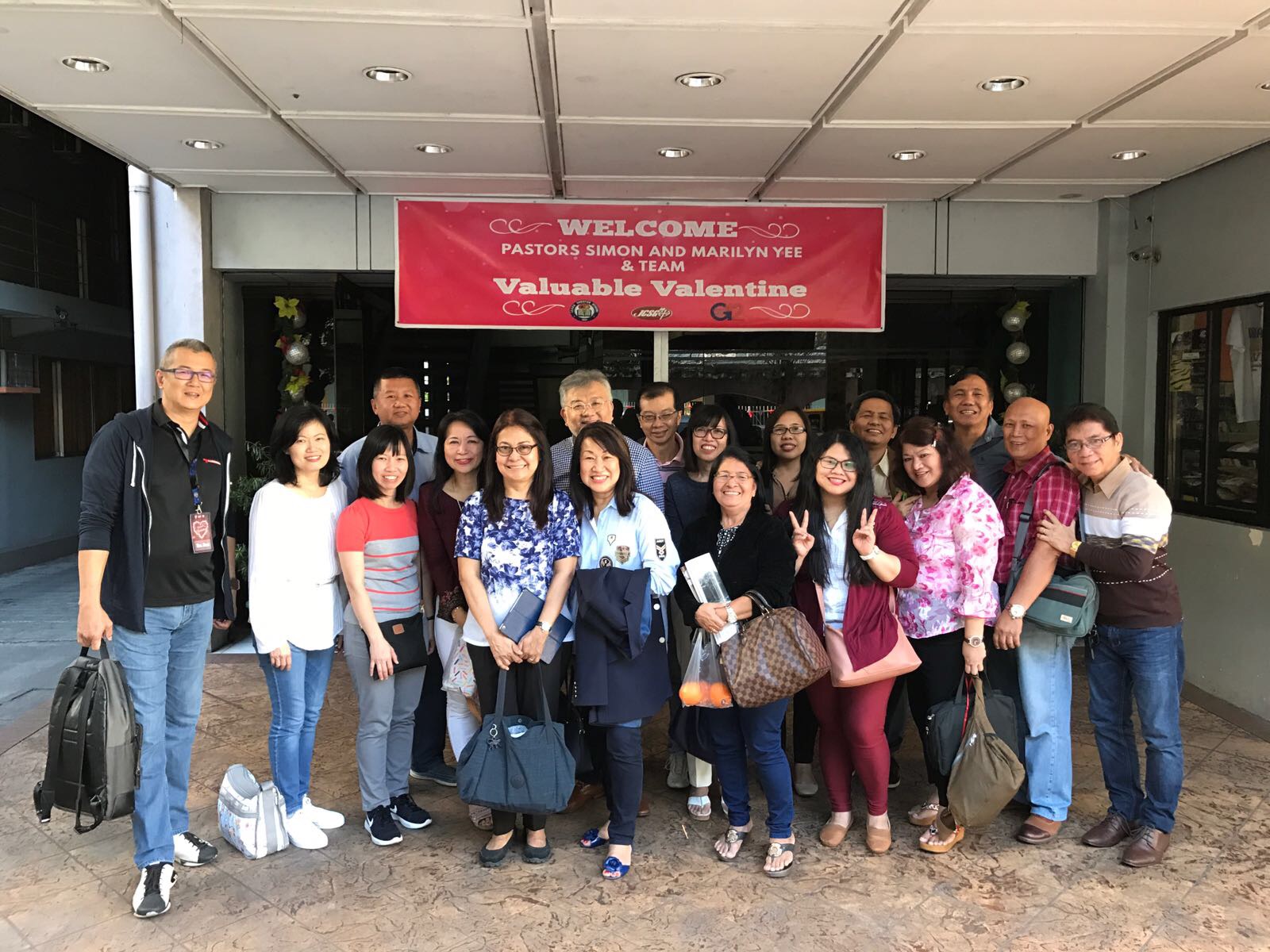 The Singapore team with leaders of JCSGO.