Day 1
We spent the day acclimatising to this new country by visiting Timor Plaza to get some snacks and essentials. After that, our local guide Pastor Catherine Foo brought us to the Transformation Alliance's headquarters to take a look. We concluded the day with a scrumptious dinner at New Restaurant 88 with Dr Stephen and Dr Jong Jong, and had a good night's rest at Hotel Cormella.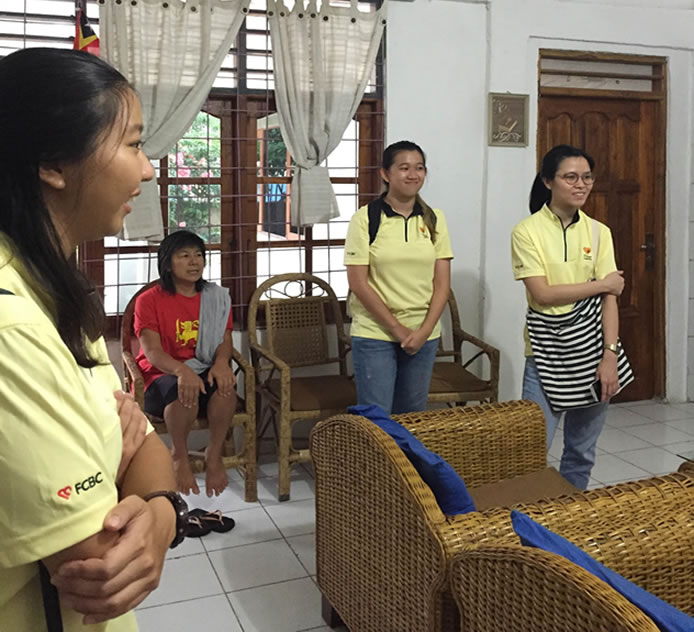 At Transformation Alliance's headquarters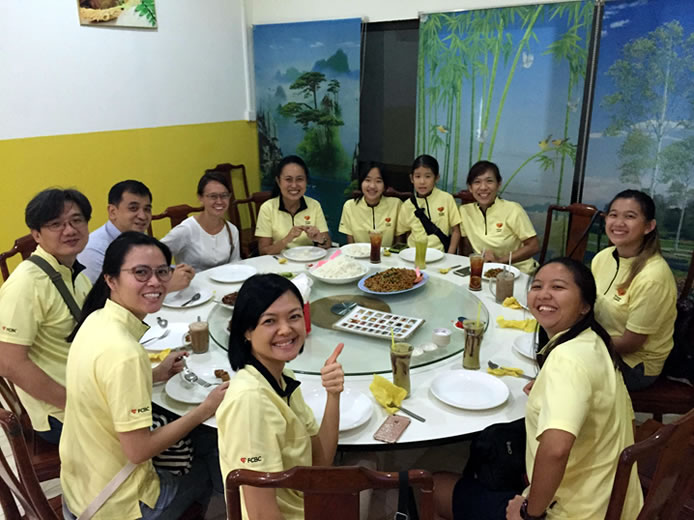 Dinner at New Restaurant 88
Day 2
Before we set off for Viqueque, we discovered that one of our cars had a flat tyre. Thank God this happened while we were still in Dili, where we could easily get the tyre fixed and not during our six-hour car ride to Viqueque. We enjoyed the beautiful scenery of Timor Leste throughout our journey and even stopped to take pictures on one of the mountains near Viqueque where the air was crisp and cooling. It wasn't easy for our drivers to maneuver through the roads as they were incredibly bumpy and rocky. It almost felt like we were sitting on a roller coaster. But we were blessed with journey mercy and reached the convent safely, which was going to be our home for the next five days. After dinner, we took some time to prepare for the upcoming sports day event by packing the prizes and arranging our equipment.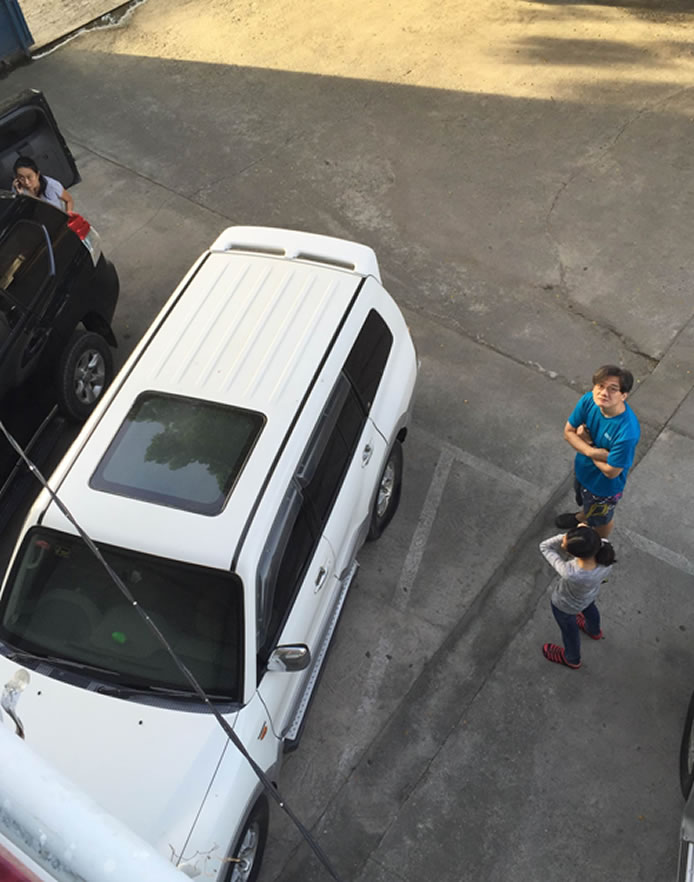 Trying to solve our flat tyre problem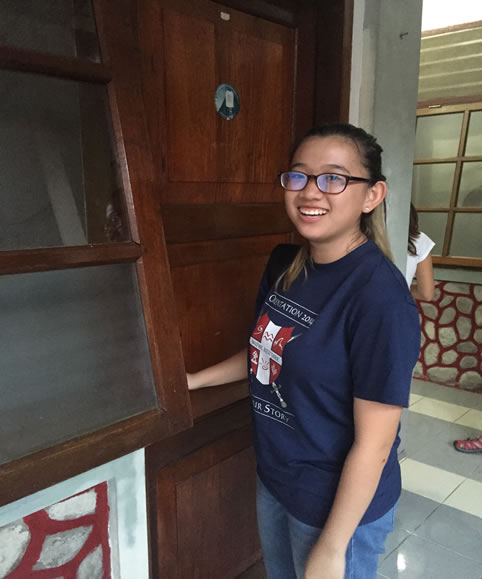 Joy looking cheerful as she checked into her room at the convent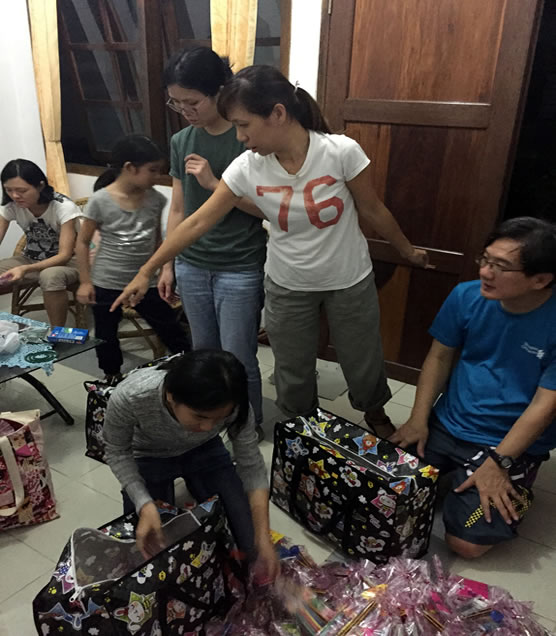 Ai Theng, our team leader, giving instructions and leading the team
Day 3
Immediately after breakfast, we set off for Bibileo Village School to host our first sports day event. Despite the scorching weather, seeing how much the children enjoyed themselves while playing the relay game we came up with truly warmed our hearts. After lunch and a brief rest back at the convent, we headed to Dream Centre, where Pastor Catherine conducts her English and Bible lessons. We taught conversational English to Pastor Catherine's advanced English class. The lesson started off with a play that tells the famous Bible story of Joseph and his brothers. Ai Theng and Clara then taught the students about abstract and concrete nouns, in reference to the play we performed prior to this. Ai Theng concluded the lesson by sharing her inspirational testimony and we proceeded to pray for the students.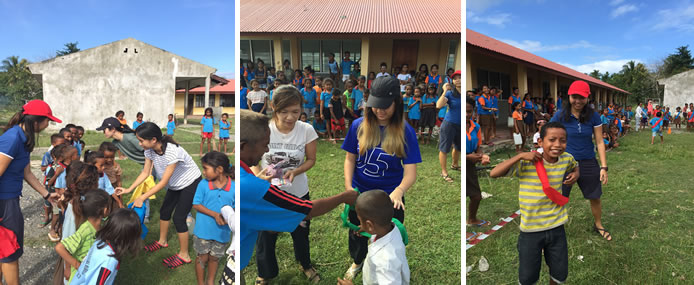 Sports day at Bibileo Village School

Afternoon well spent at Dream Centre
Day 4
We were fortunate enough to be the first group from FCBC to attend church service in Timor Leste. Although Pastor Catherine was preaching in Tetum and we couldn't understand most of her words, we still felt God's presence in the humble church. We also prayed for an elderly lady who suffered from a severe cut on her leg after service. In the afternoon, we received a very warm greeting from the students outside Dream Centre who were waiting for Pastor Catherine's children's programme to start. We played games, performed a skit, and sang and danced to Christian songs. The atmosphere of the room was almost palpable as the children laughed, danced and enjoyed themselves.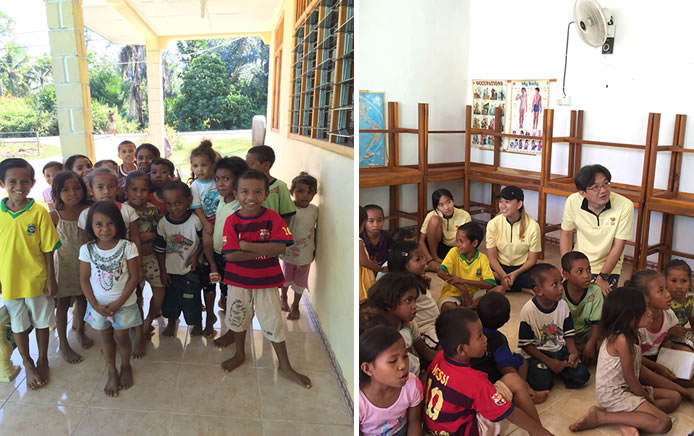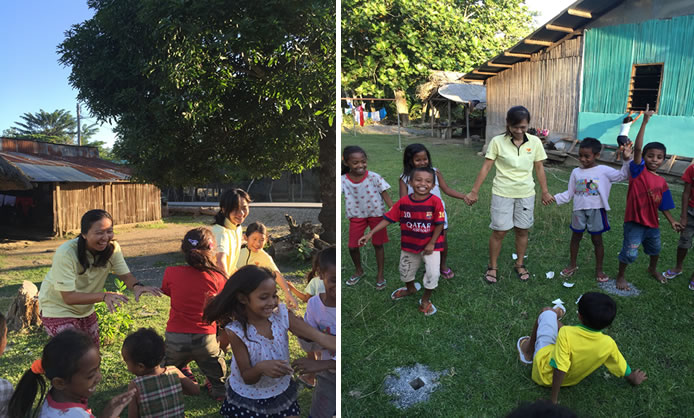 Children's programme at Dream Centre
Day 5
We started the day by organising sports day at Luca Village Primary School. We then went back to Dream Centre to teach English to Pastor Catherine's Cocoon Level 1 students. They were aged between 13 to 16 years old. Attendance was lower than usual because some of the students were too shy to come after hearing that there'd be visitors joining them. The lesson was conducted in an interview style where students went around asking us simple questions like "What is your name?" and "How old are you?". They would then write our answers on their activity worksheet. After completing their worksheet, the students and the person they interviewed would get their picture taken with a polaroid camera by Pastor Catherine. After dinner, we visited the children living in the convent to have some fun and games with them.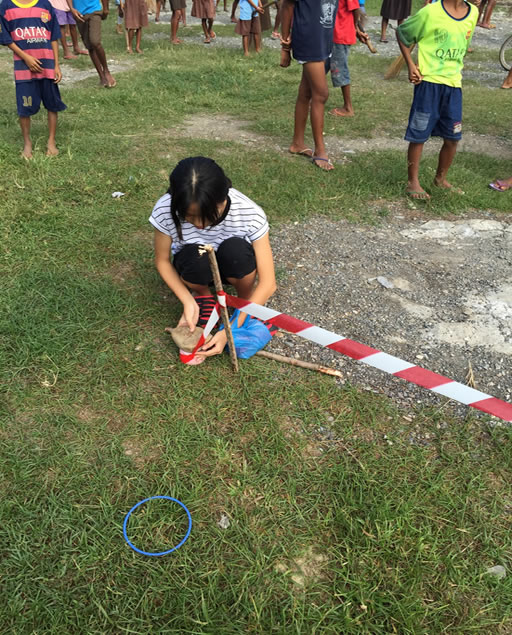 Preparing for sports day at Luca Village Primary School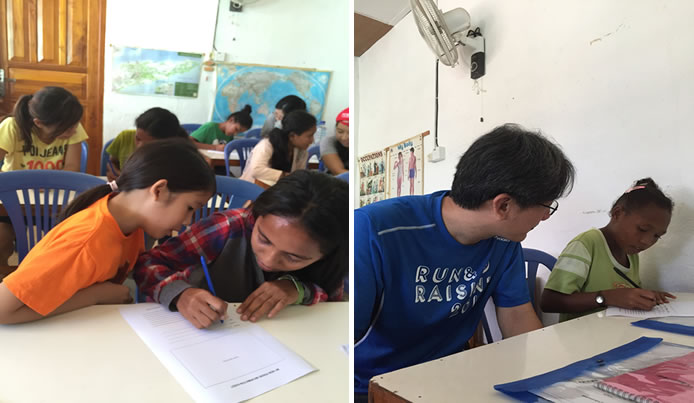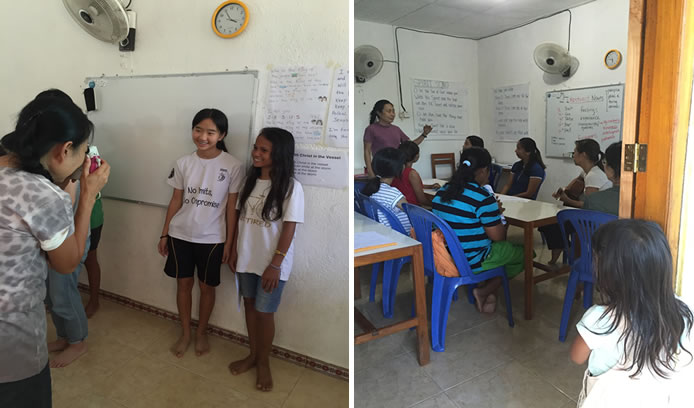 English lesson for Cocoon Level 1 students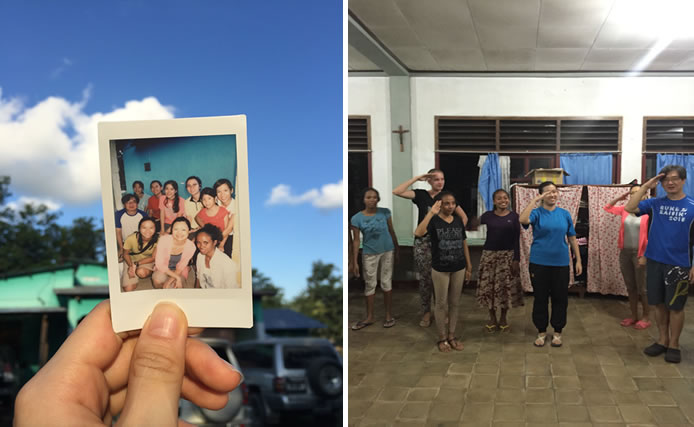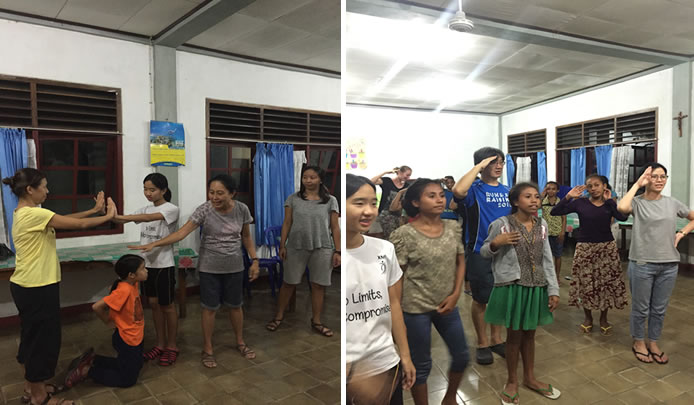 Children's programme at the convent
Day 6
Today, we visited Fatudere Village School. The journey there was longer than the previous two schools we visited. But the long journey was worth it because we got to visit a beach that was just a stone's throw away from the school. At the beach, we even met some school children who were very friendly and adorable. We were glad to see a larger turn-up for our afternoon English lesson at Dream Centre for Cocoon Level 1 students. We taught them about the human body.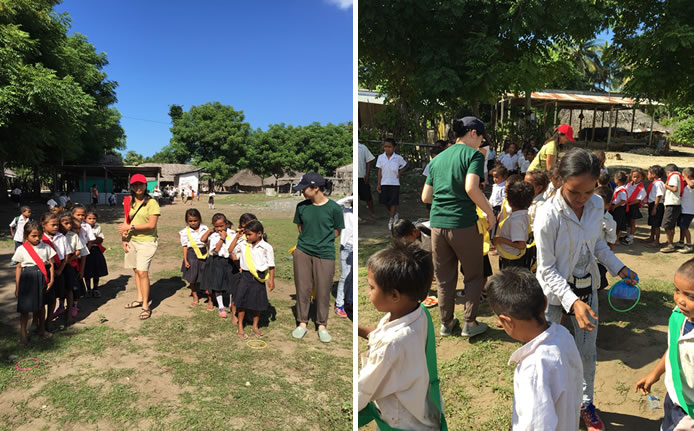 Our final sports day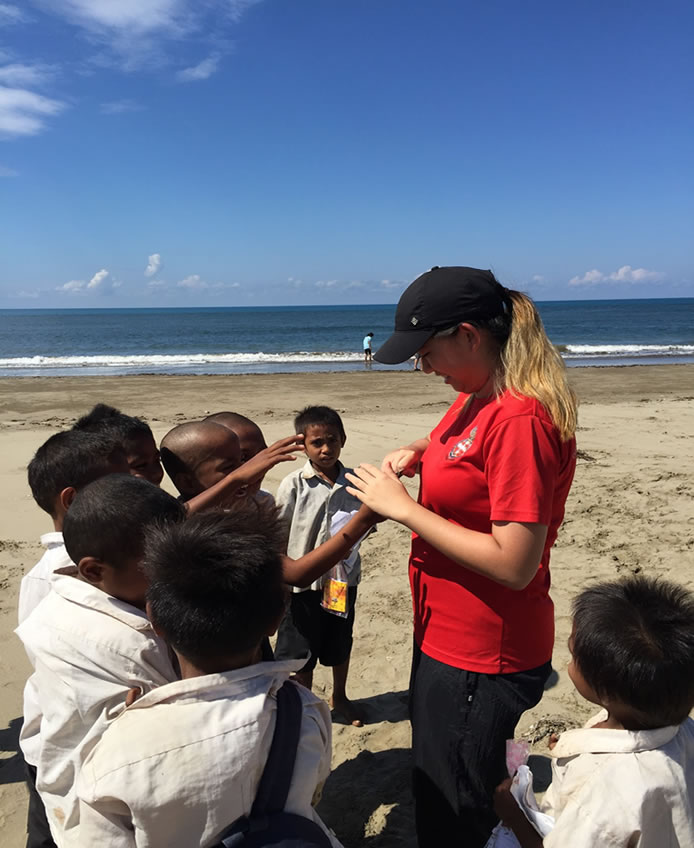 We met these little friends by the beach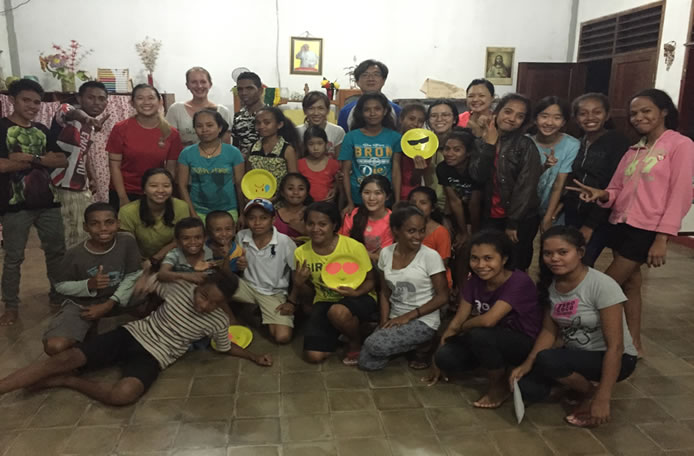 Last night with the children at the convent
Day 7
We made our way back from Viqueque to Dili at the afternoon and caught the sunset from the famous Cristo Rei, also known as the "Jesus at the beach". For some of us, it was the most magnificent sunset we ever witnessed in our lives.