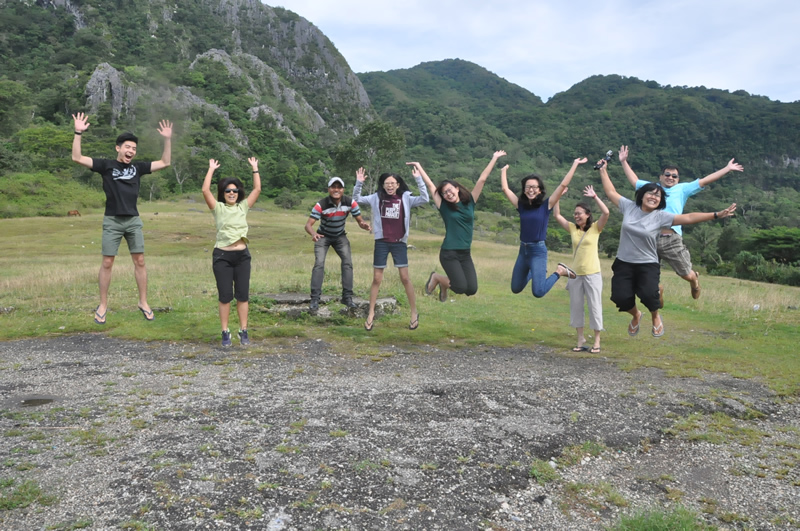 "Never be lacking in zeal, but keep your spiritual fervor, serving the Lord." – Romans 12:11
The Team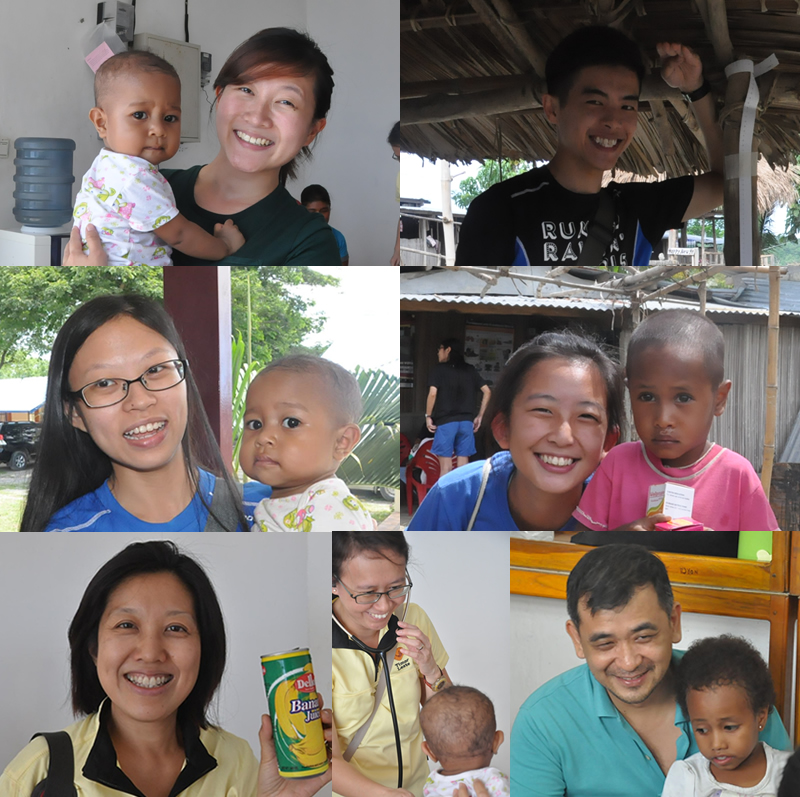 W
Weiling, Anders, Huimin, Brittany, Maxine, Jong Jong, Stephen
Pre-trip preparation
Before setting off for Timor Leste, the team gathered for 4 bonding sessions, during which we got to know each other better and planned for programmes to be organised for the Timorese children and youths.
We shared about what we hoped to learn through the trip and our faith goals. 


Packing medicine during our last bonding session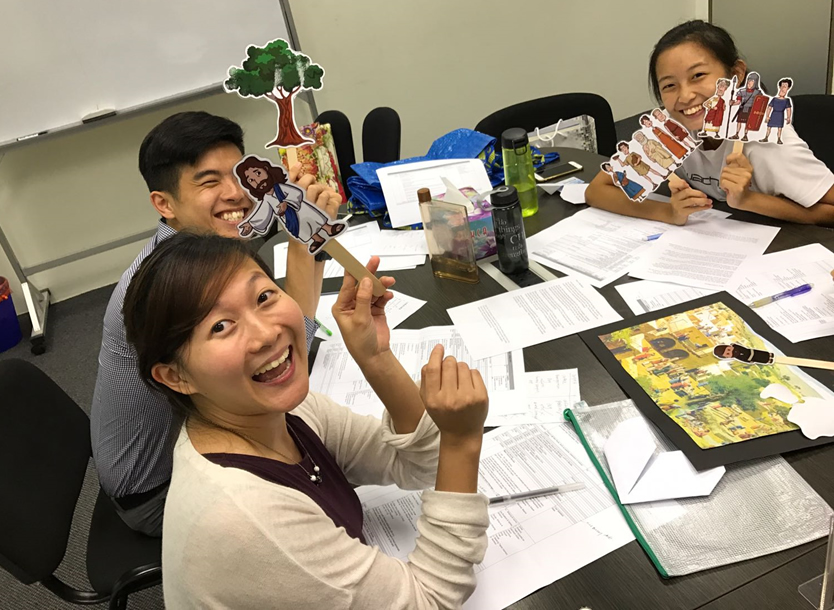 Preparing for our youth programme – a puppet show
Day One:
Finally, the long-awaited day arrived! We gathered at the airport bright and early at 7am, our hearts brimming with excitement. Daniel, Pastor Kim Meng and Pastor Kang Ying came to pray for the team and send us off to the mission field.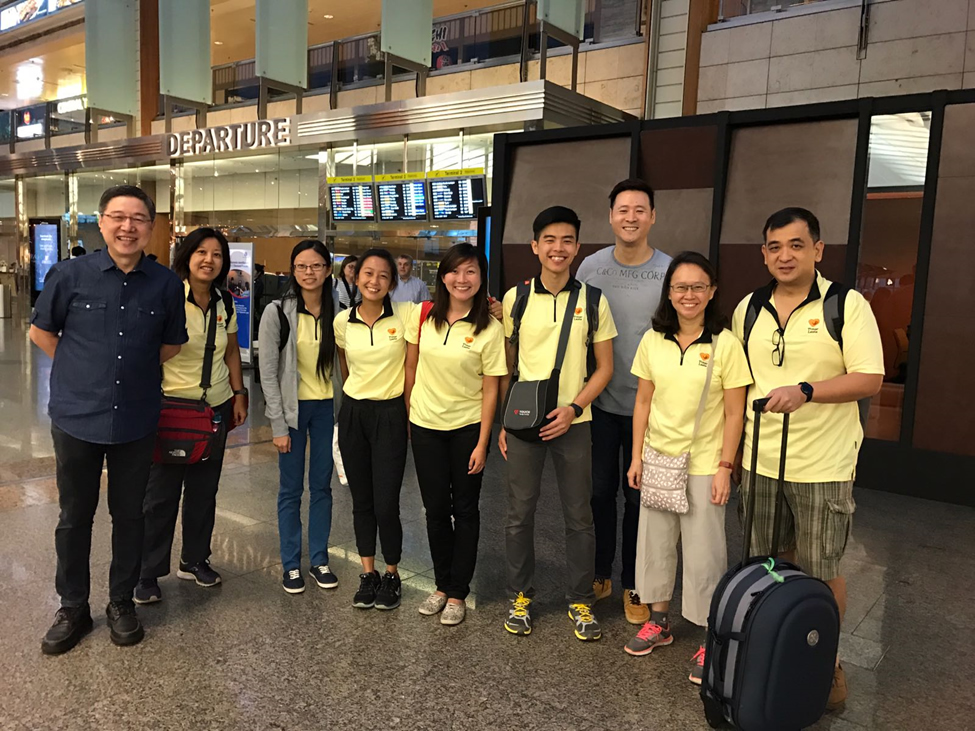 Upon arriving in Dili, Timor Leste, we were warmly welcomed by Pastor Catherine and Denise. We then made our way to Faith House, where we would be staying for the night. We launched our first medical consult upon arriving at Faith House and had the opportunity to minister and pray for some of the patients. Just before the end of the day, we gathered to dedicate Faith House to the Lord and usher in His presence. Pastor Catherine and Denise also shared about God's provision for the Faith House and their work in Timor Leste. Indeed, our God is a God who provides!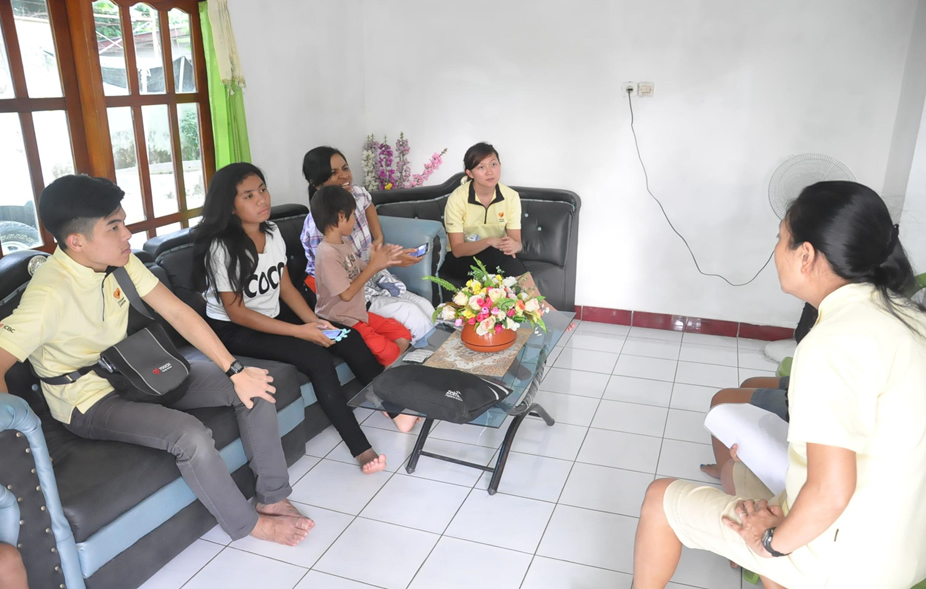 Faith House
Day Two:
The next morning, we set off for Viqueque and after a two-hour drive, we stopped by Heartfriends Training Centre, set up by Francis and Grace from St. John St. Margaret's Church, Singapore, in Manatuto. Francis and a few of the local trainers and trainees needed medical advice from Dr Stephen and Dr Jong Jong.  It was a pleasure to serve the missionary community as well as the Timorese.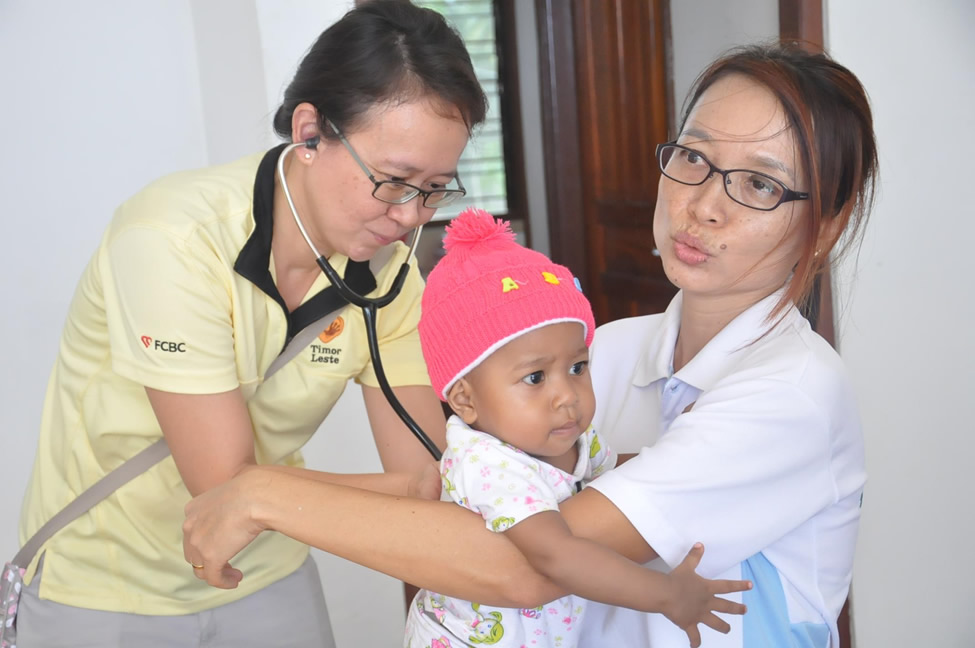 Doctor Jong Jong hard at work
That night, we proceeded to Dream Centre where we organised the boxes of medication and surgery kits for the medical clinics we would be setting up over the next few days.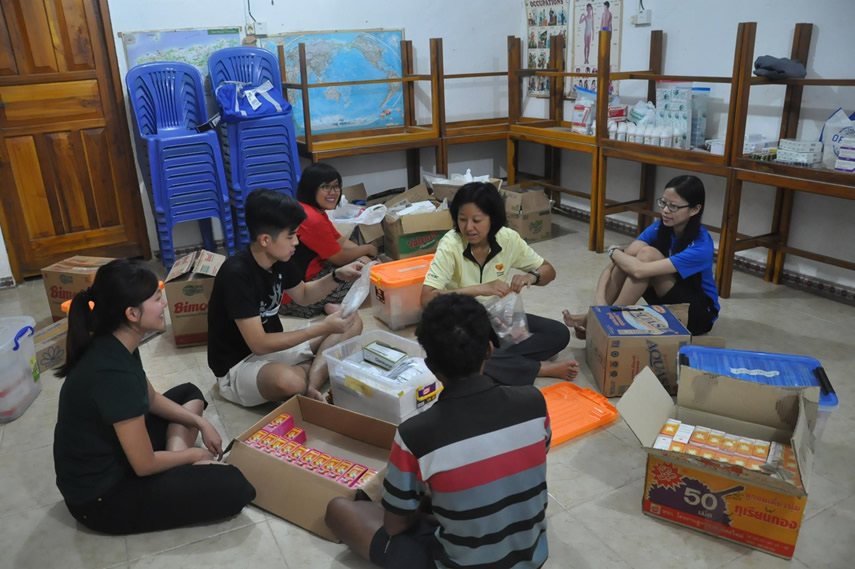 Organising medicine for the clinics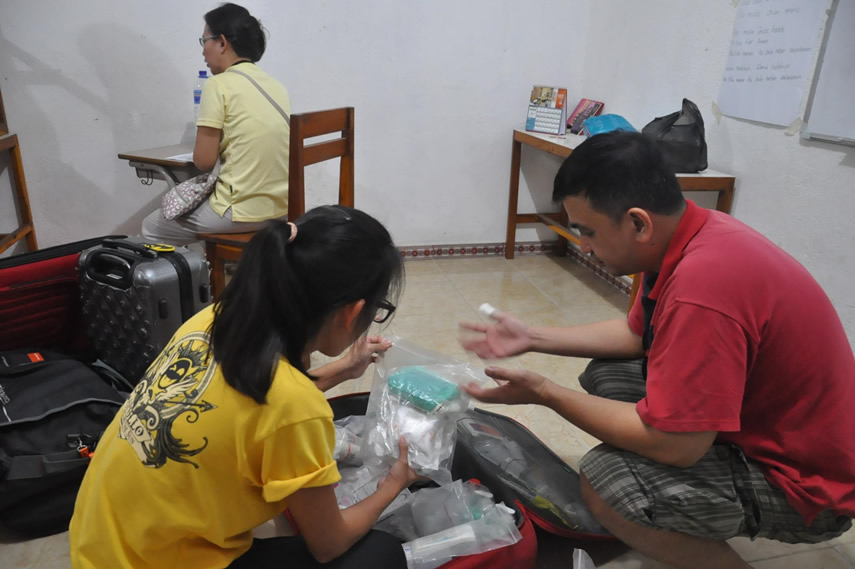 Preparing the surgery kits
Day Three:
We set off for the first village, Fatudere, early the next morning after breakfast, devotion and worship. We were all excited to get to work!
As we prepared the clinic, the villagers began to queue up eagerly outside the clinic. We conducted simple medical check-ups for the villagers (blood pressure, temperature, height and weight), while Dr Stephen and Dr Jong Jong provided medical consultations.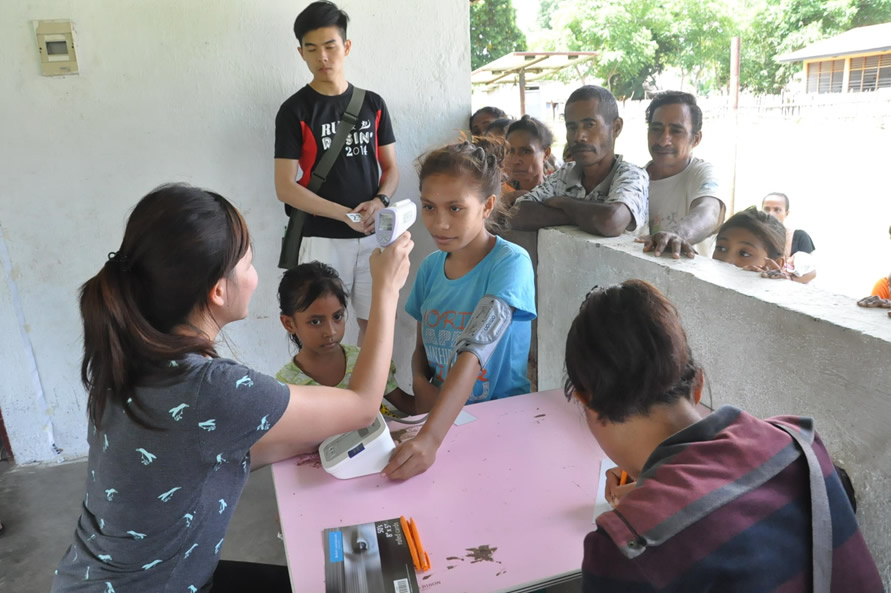 Registering the patients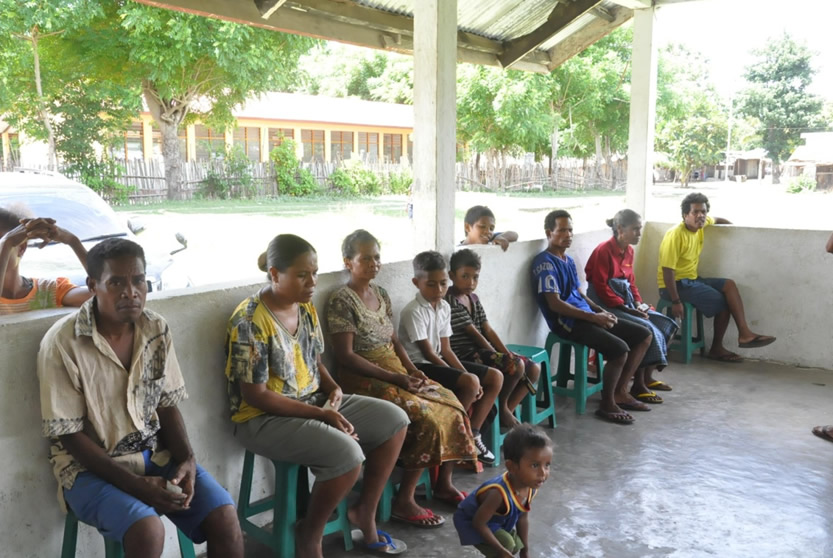 Patients waiting for their doctor's consultation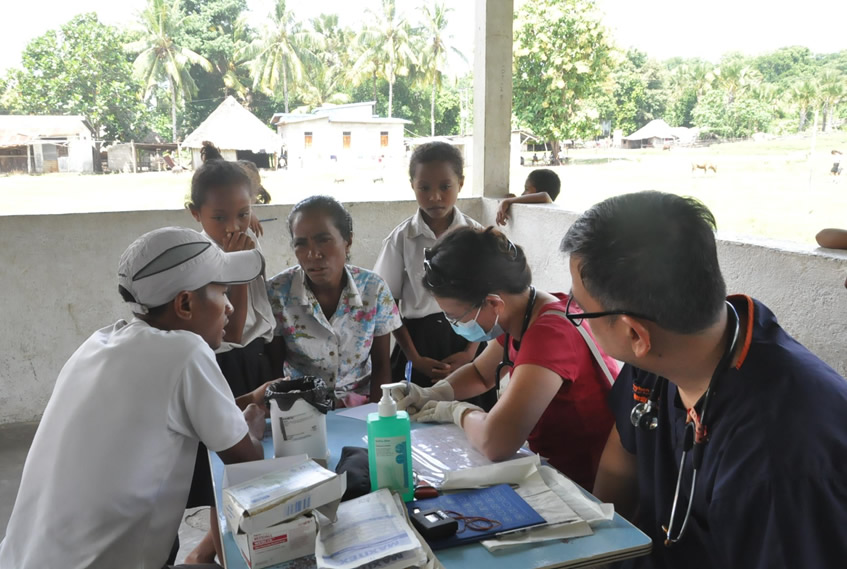 Consultation with Dr Stephen and Dr Jong Jong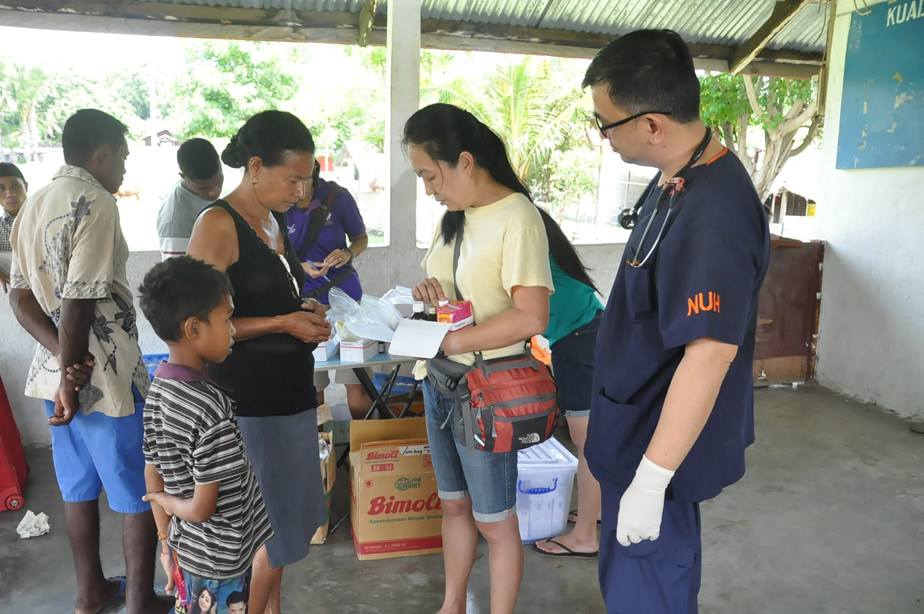 Patients collecting their medicine at the pharmacy
One of the patients at Fatudere came with a severely swollen foot due to a deep cut and subsequent infection in his foot. Although Dr Stephen recommended surgery to remove the abscess, the patient refused, and instead opted for an anti-inflammatory injection. Subsequently, we prayed for him to declare God's healing over his foot.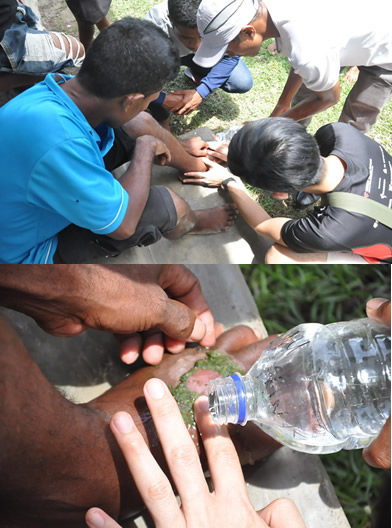 Anders washing the foot of the patient
"The King will reply, 'Truly I tell you, whatever you did for one of the least of these brothers and sisters of mine, you did for me.'" – Matthew 25:40
Day Four:
The first stop of the day was a village nearby, Horoquan. With the experience from the previous day, we swiftly put things together in the shelter we were provided. Villagers began to pour in with their children, and everyone played an important role in ensuring the clinic ran smoothly.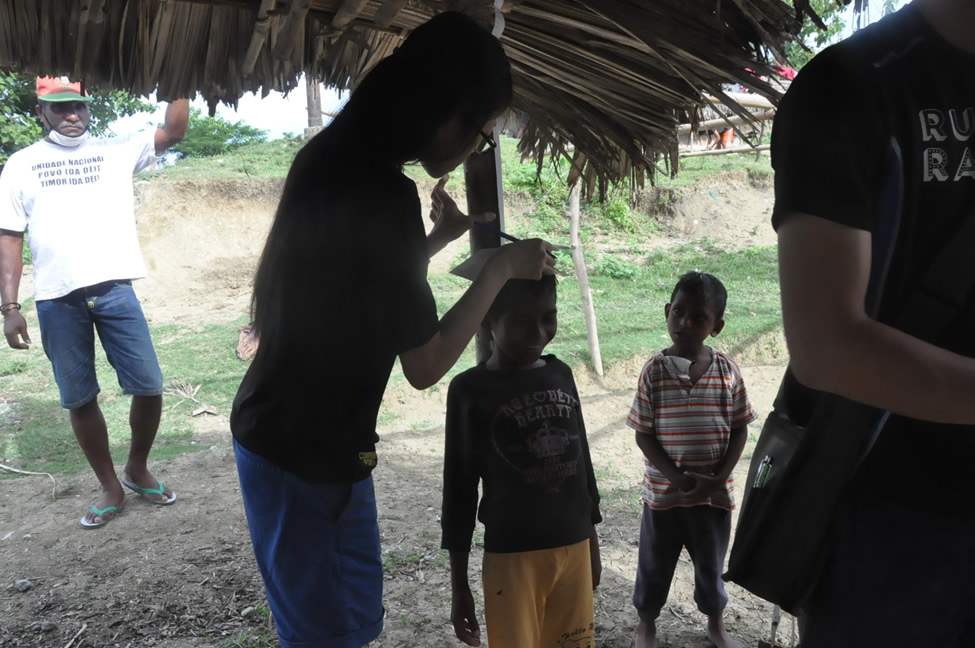 Height and weight station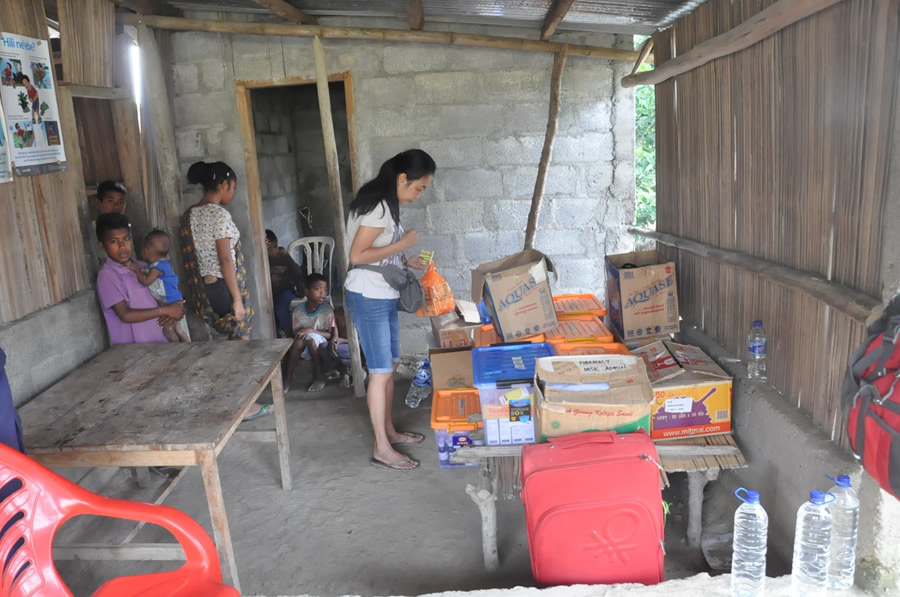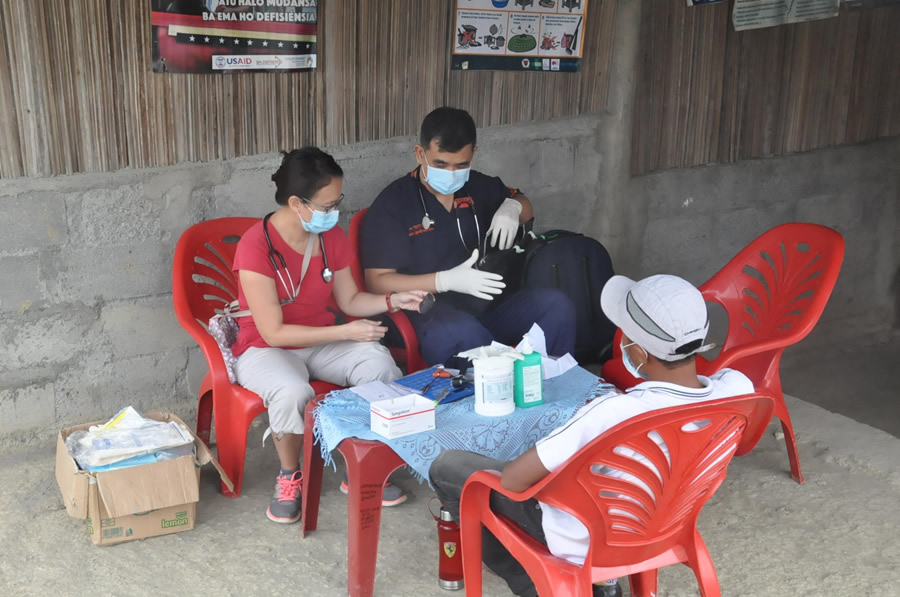 Preparing for consultations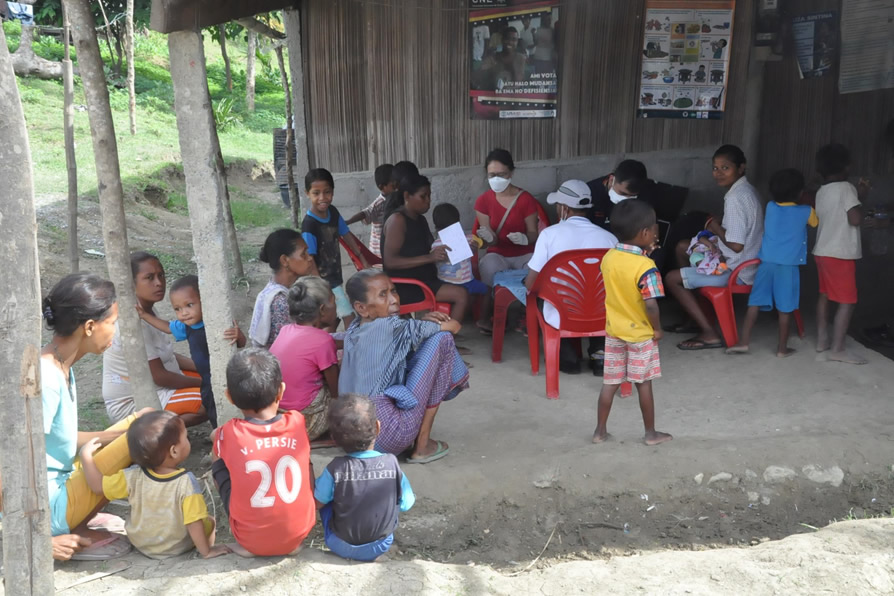 A long line of patients!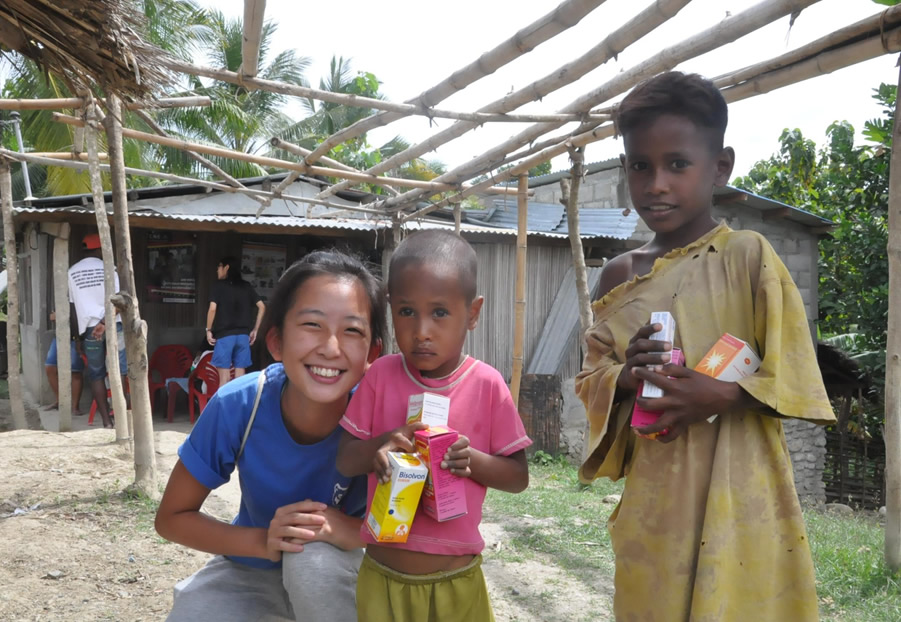 Children good to go with their vitamins
After lunch, we headed off for another village, Buicarin, where we set up another medical clinic. Seeing the grateful faces of the villagers instantly made us forget about our hunger and fatigue after a day of hard work.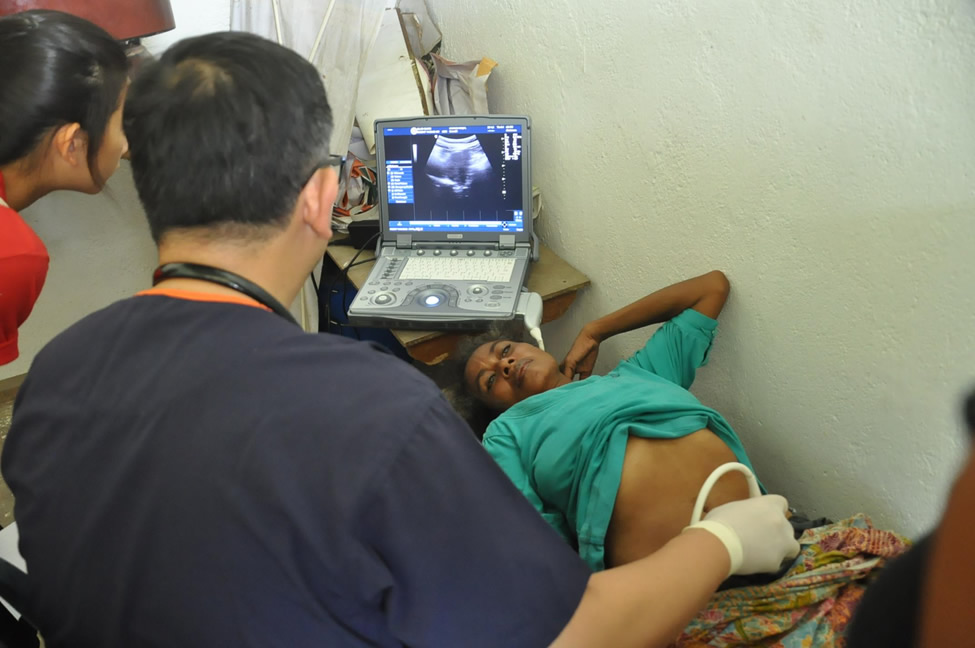 Dr Stephen conducting an ultrasound
Day Five: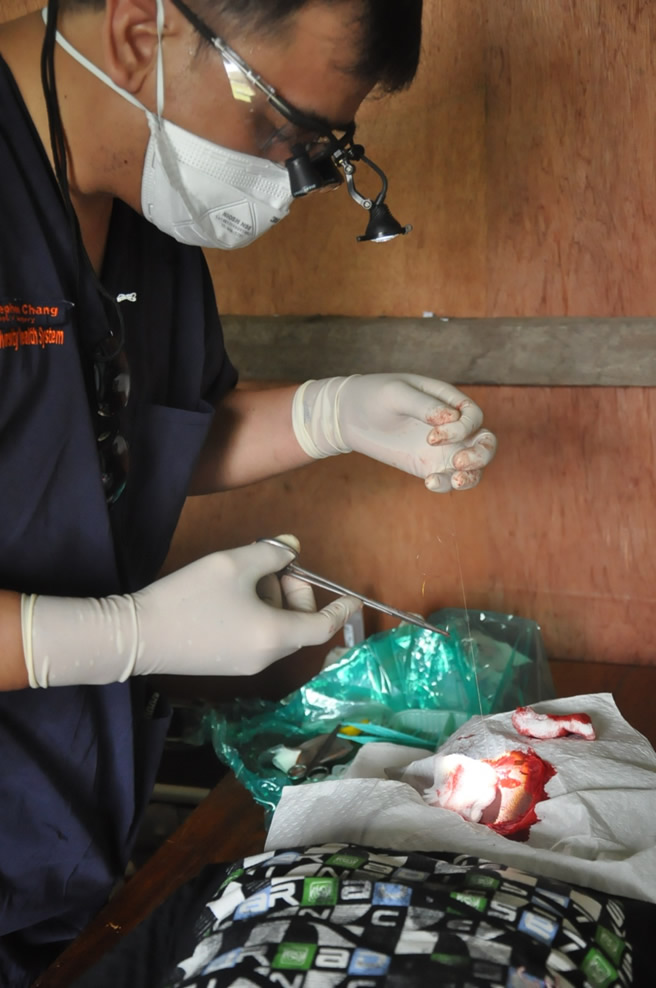 In the village of Luca, one of the patients came with a viral wart on his face and requested for it to be removed. Dr Stephen proposed a short surgery for the removal of the wart and started to perform the procedure for the patient.
We prepared for the surgery in a small room,  the villagers began to crowd curiously outside the room to witness the procedure. After about 45 minutes, the wart was successfully removed! The patient was filled with gratitude and thanked Dr Stephen profusely.
After concluding three days of work as a medical team, we headed back to Dream Centre where we organised a short programme for the youths to show them that God has a wonderful destiny for each of them. We had a short session of station games. Each station represented a potential strength they each might have. This was followed by a sharing by Weiling on Matthew 24:14-30, to encourage them by letting them know that each of them was lovingly created by God and He has given them different talents to bless God and His people. This was followed by a time of worship and ministry.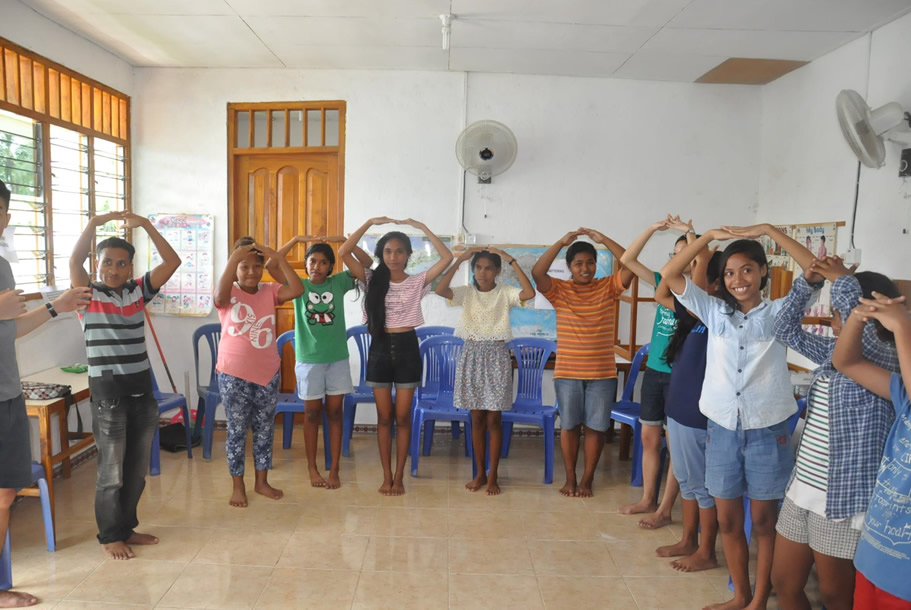 Ice-breakers – Egg-Chicken-Rooster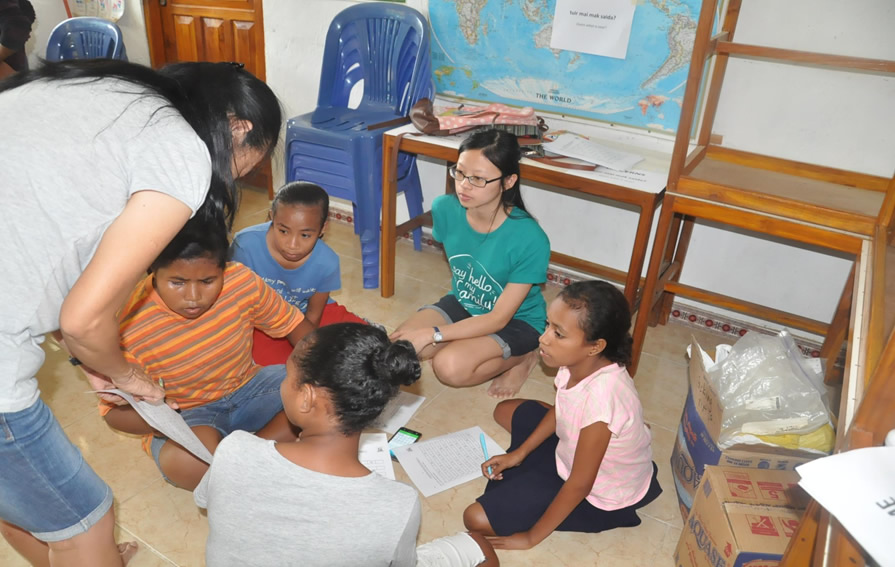 Station games – Patterns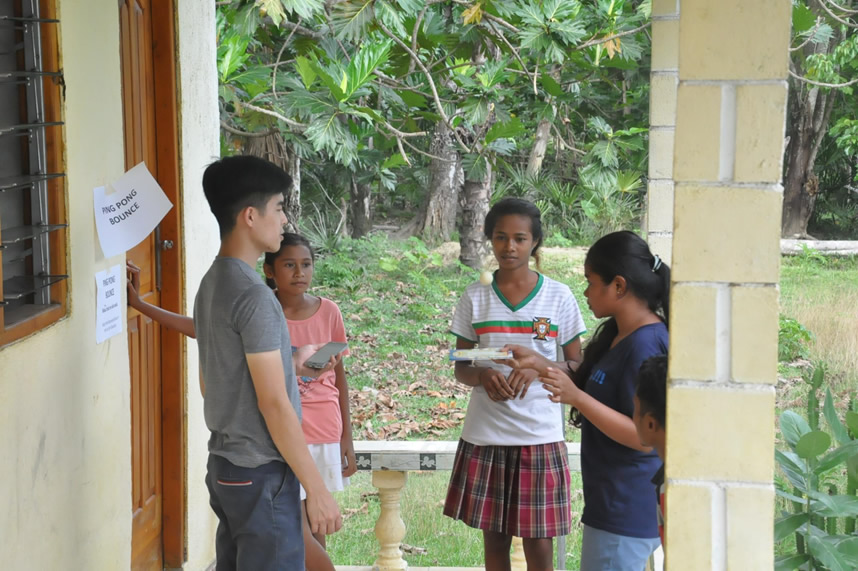 Ping-Pong Bounce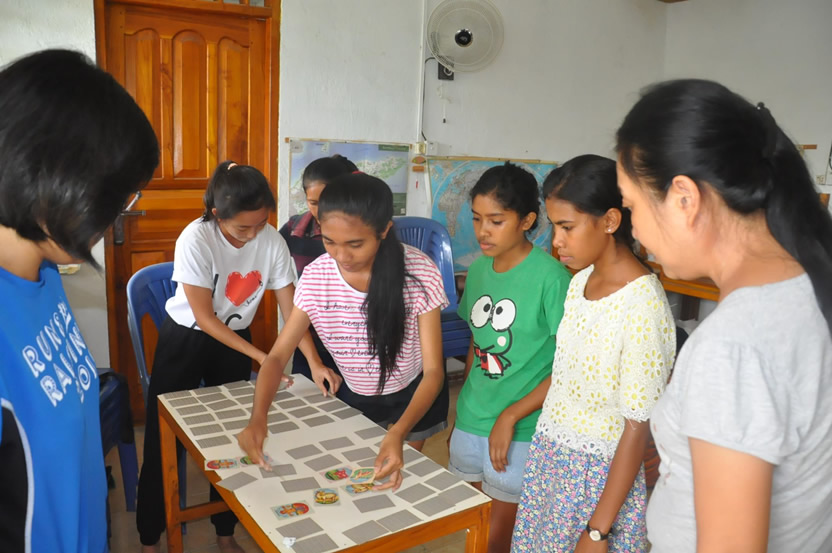 Memory Challenge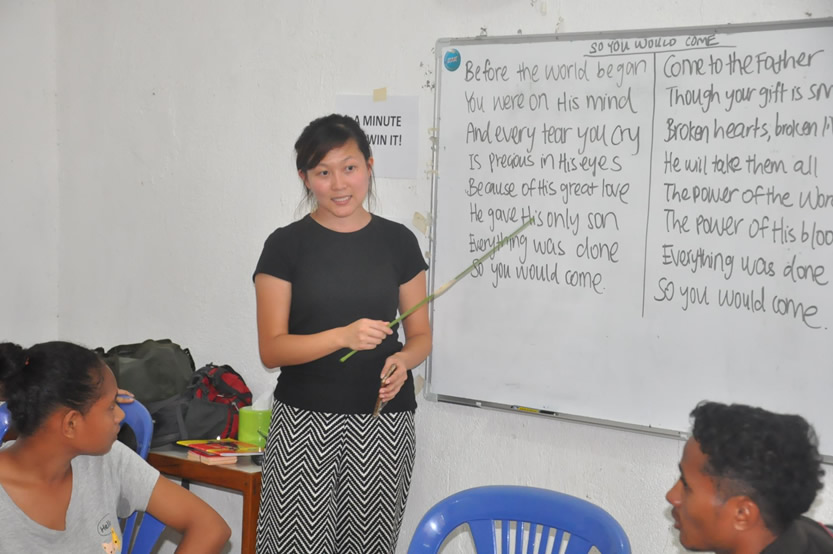 Worship – "So You Would Come"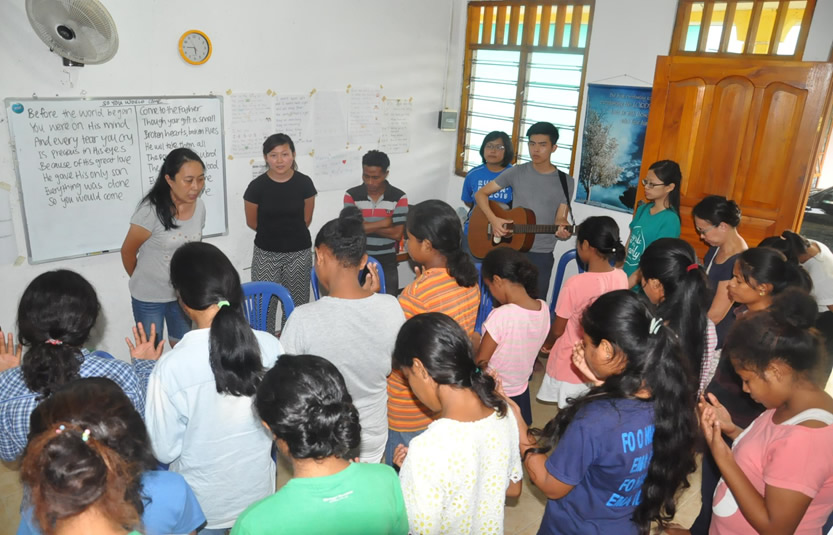 A time of ministry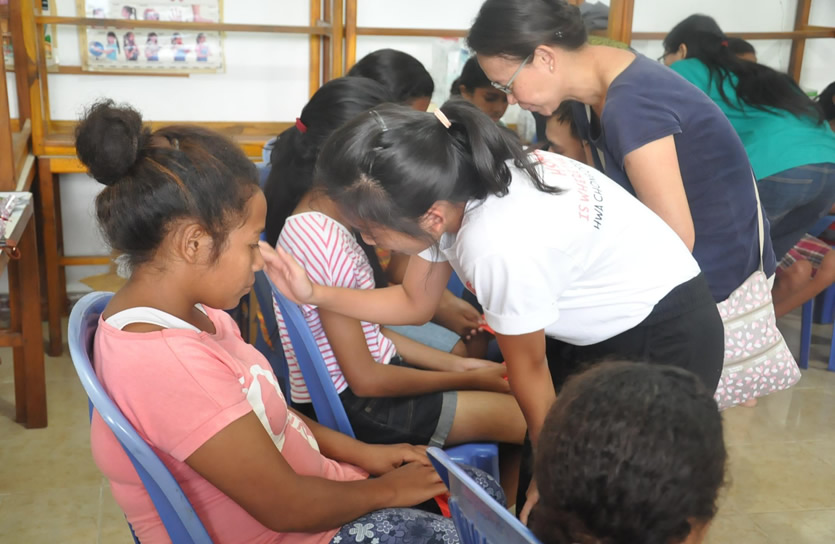 Praying for the youths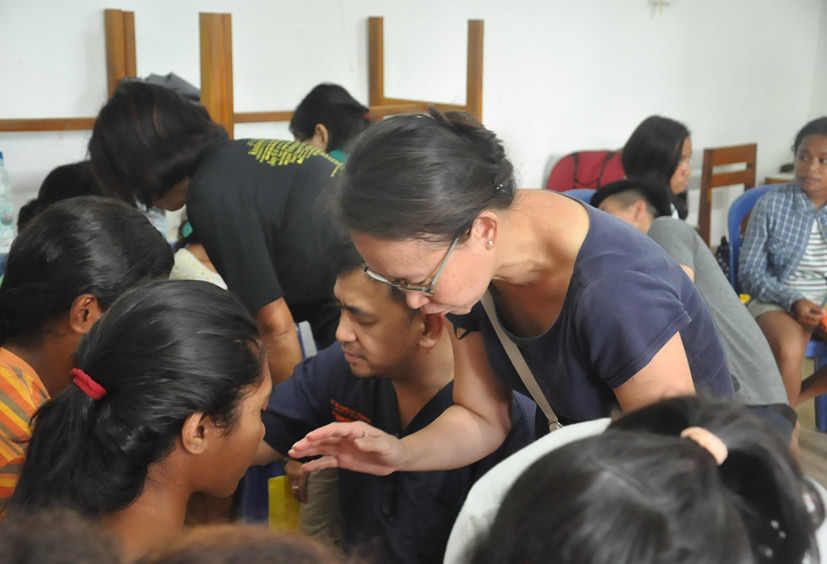 Praying for the youths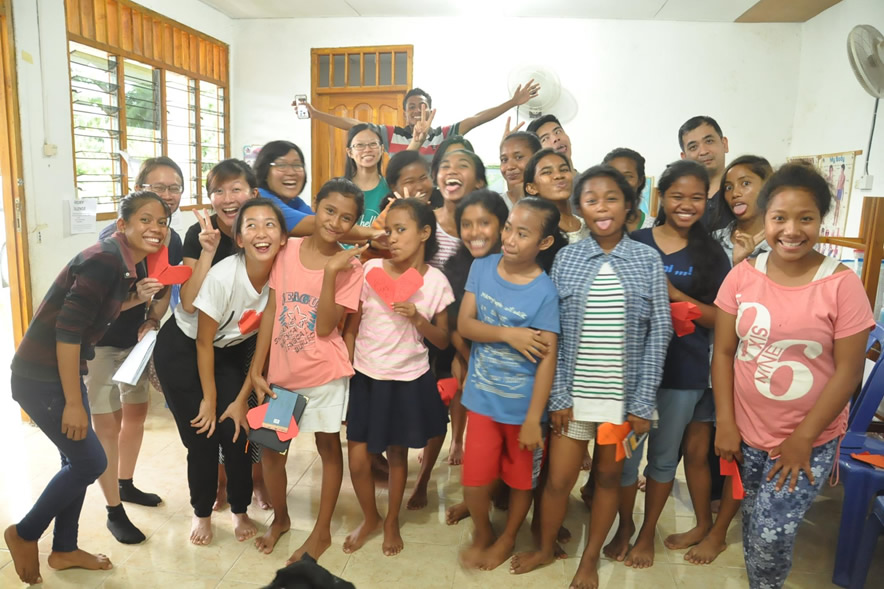 New friends we made
Day Six:
On Sunday, we headed to Christian Vision Church for service. After worship, we went up to present a simple song item we had prepared to bless the local congregation – "Amazing Grace".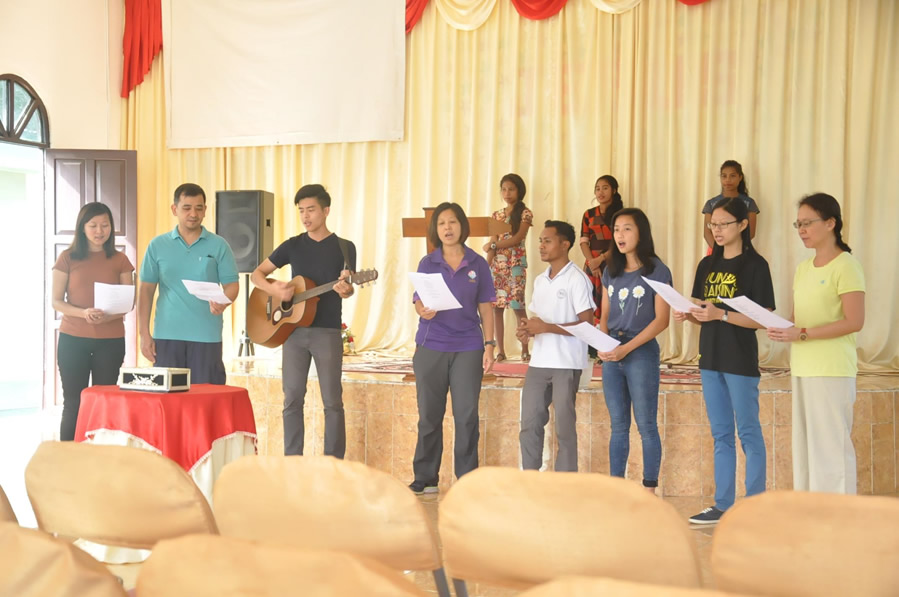 We then anchored a Sunday School programme we had prepared for the children.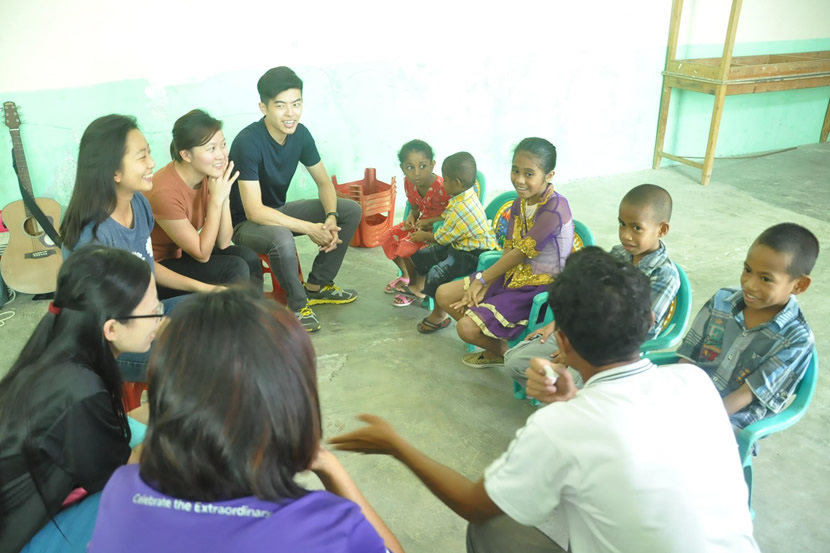 We prepared a short puppet show on the story of Zacchaeus to teach them about the love of Jesus for them, just like how Jesus loved and knew Zacchaeus.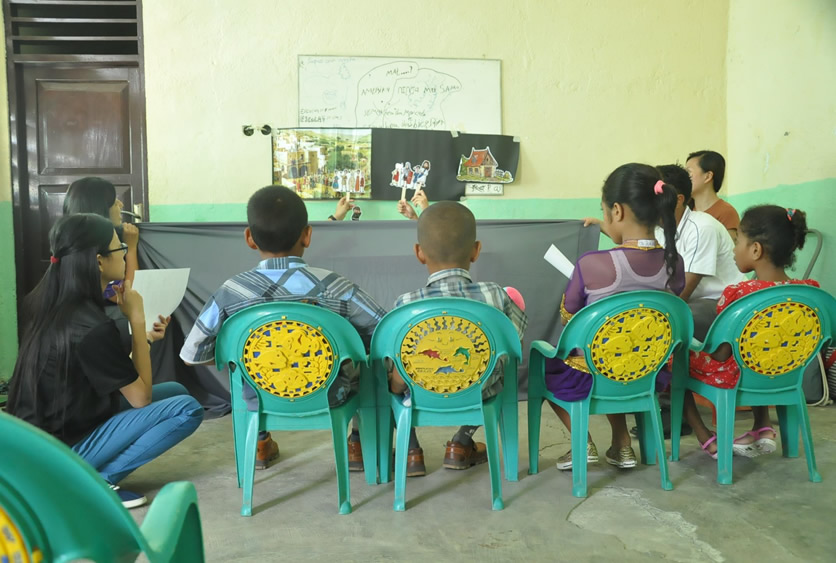 "And calling to him a child, he put him in the midst of them and said, 'Truly, I say to you, unless you turn and become like children, you will never enter the kingdom of heaven. Whoever humbles himself like this child is the greatest in the kingdom of heaven.'" – Matthew 18:2-4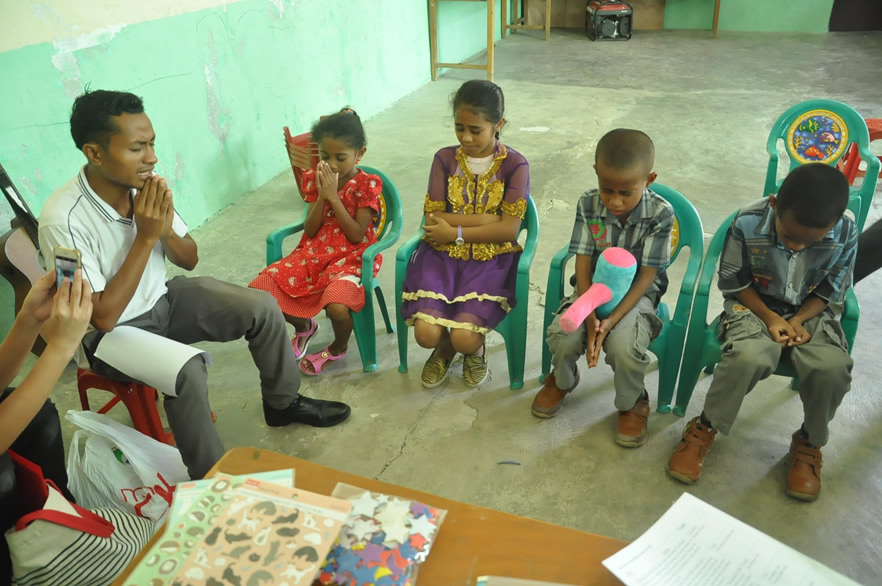 We headed back to Dream Centre to conduct a simple health screening for the children. This included monitoring their height and weight, checking their hearing, vision and heart, deworming and removal of hair lice.

Maxine helping in removal of hair lice
Subsequently, we had a short session of ice-breakers, worship and presented our puppet show on the story of Zacchaeus. This was followed by a craft session where we made bookmarks as a token for the children to remember the love of Jesus for them.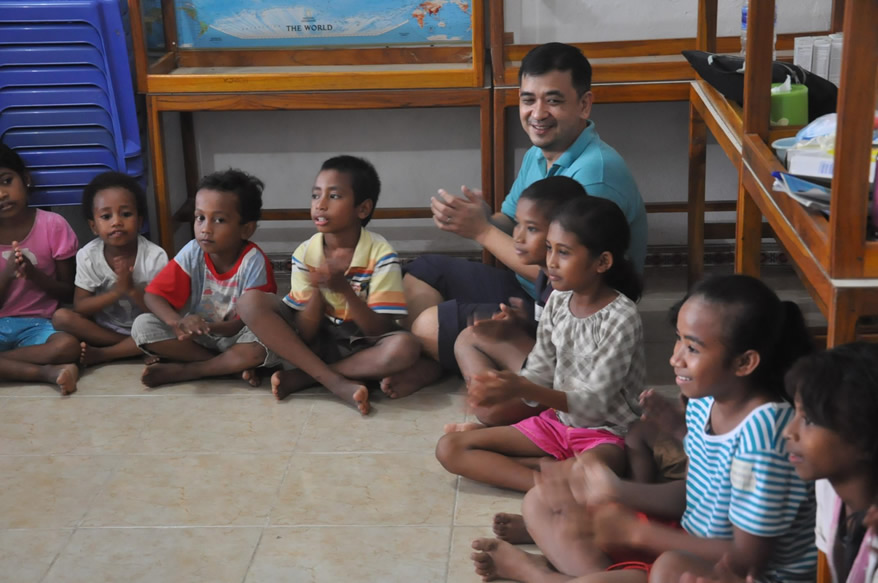 Follow the Leader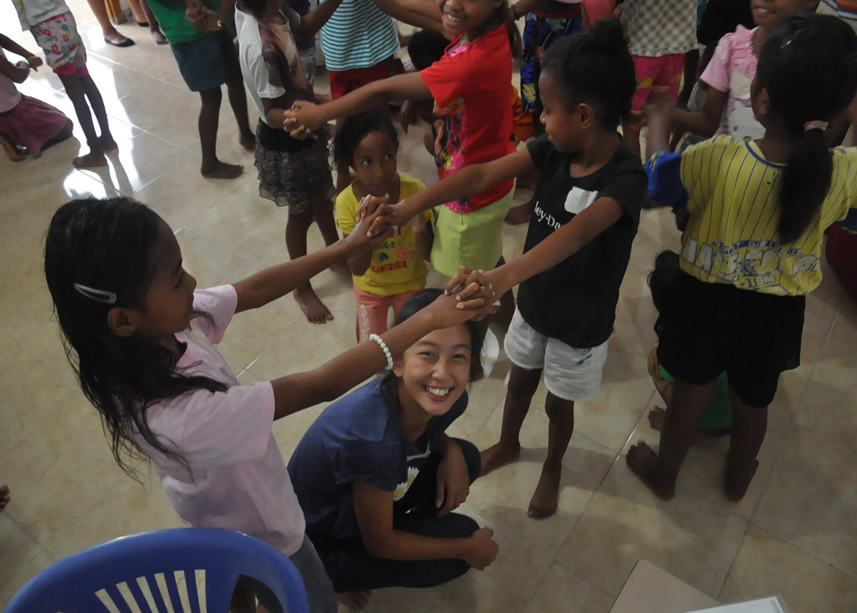 Hunter-Fire-Earthquake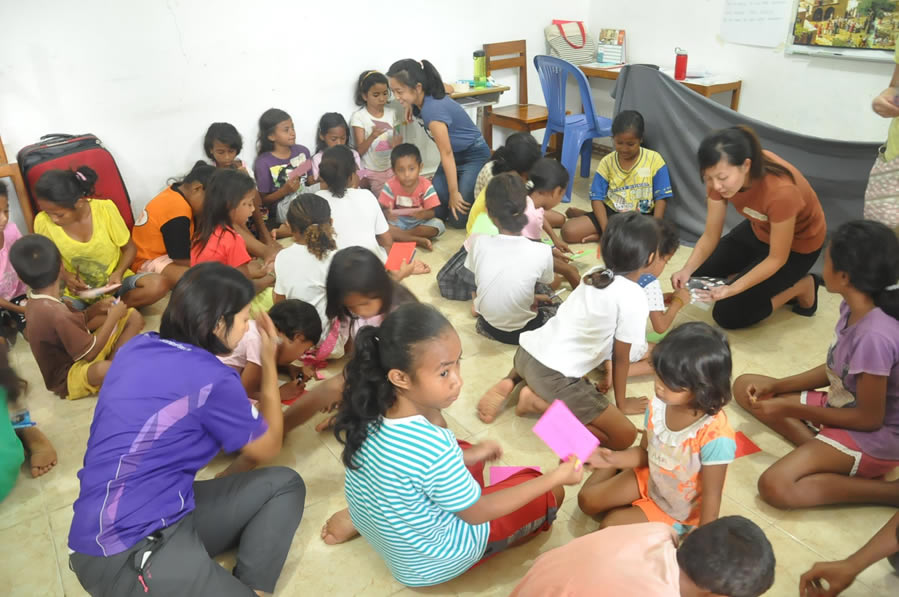 Art and Craft session: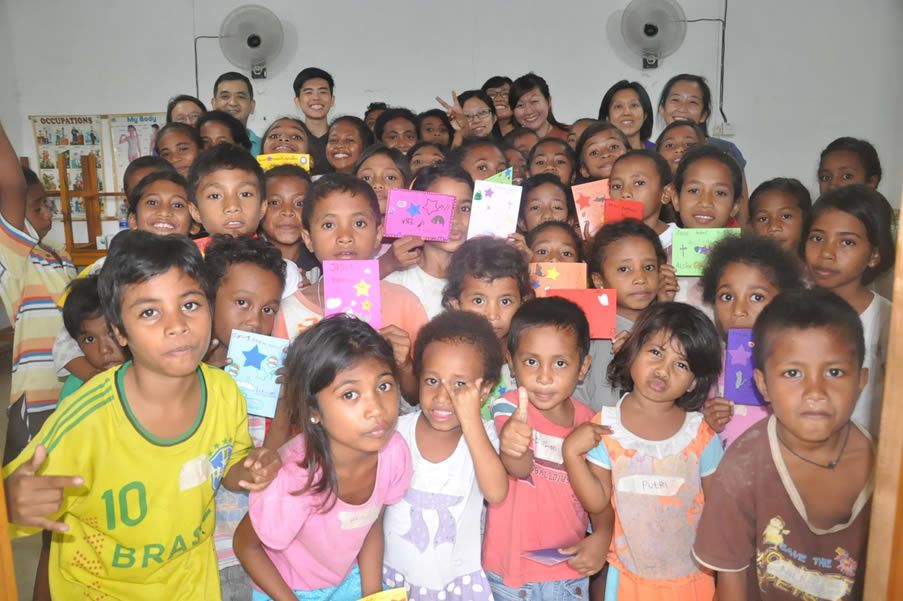 Art and Craft session

Day Seven:
As we journeyed from Viqueque back to Dili, we passed by many scenic spots that took our breath away. It was a respite from the past few days of hard work!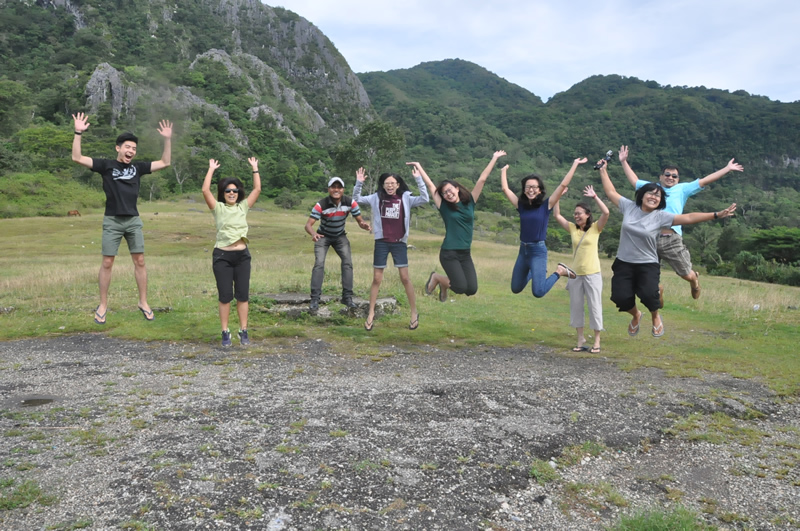 Day Eight:
Our last day in Timor Leste, the land we had grown familiar with over the past eight days! Pastor Catherine drove us to Cristo Rei, where there is a statue of Jesus located atop a globe facing the sea. We climbed up the short trail that led us to the statue and were amazed by the majesty of the statue and the picturesque scenery.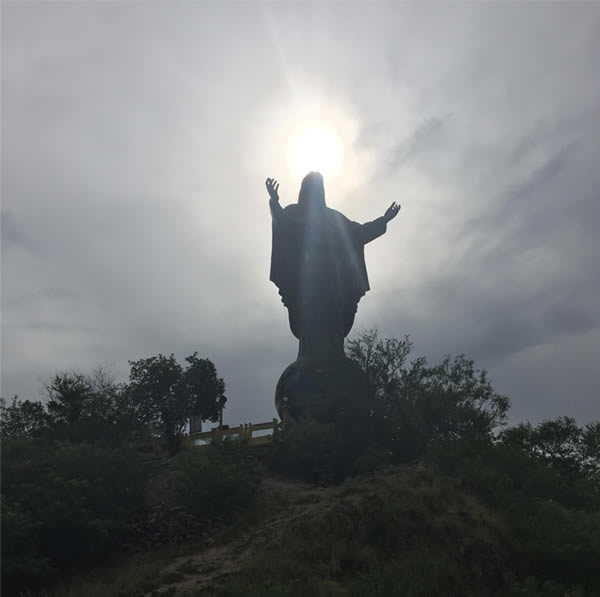 Finally, it was time to say goodbye to Timor Leste. As we made our way to the airport and bid farewell to Pastor Catherine and Denise, we were filled with a sense of melancholy – we would definitely miss this place and the memories forged. We certainly enjoyed our time in Timor Leste serving the people and had a fair share of fun!
"His master said to him, 'Well done, good and faithful servant. You have been faithful over a little; I will set you over much. Enter into the joy of your master.'" – Matthew 25:21
We pray that God will continue to anoint Pastor Catherine and Denise as they further the work of His kingdom in Timor Leste. May God's favour be upon them!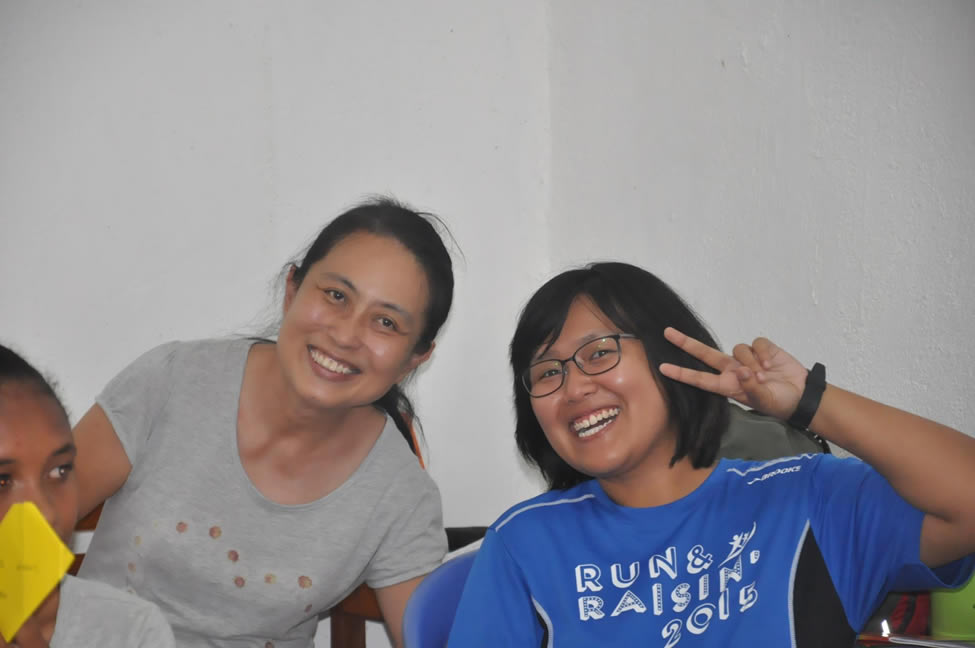 "The Lord bless you and keep you; the Lord make His face to shine upon you and be gracious to you; the Lord lift up His countenance upon you and give you peace." – Numbers 6:24-26