In September 2017, a group of 15 people went to Timor Leste on a medical mission trip. The group consisted of 3 doctors , 2 nurses, a physiotherapist and 9 fun-loving volunteers. This was the biggest medical mission team sent to Timor Leste to date, with the most number of healthcare professionals.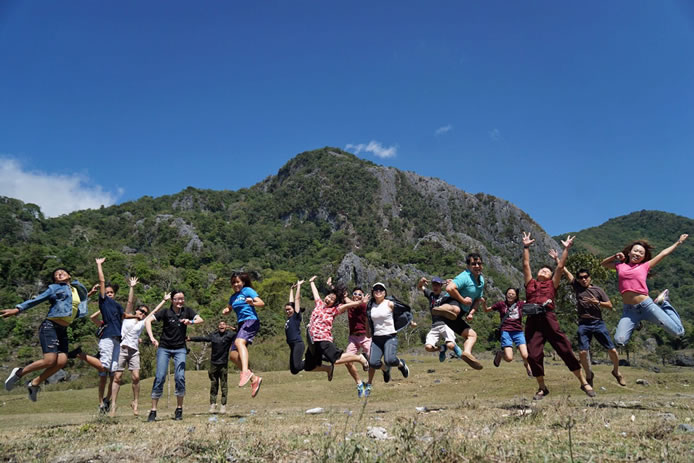 Jump shot of all 15 of us and the 3 interpreters
Day 1
After weeks of planning and team building, we were ready to set off for Timor Leste! Pastor Kang Ying and Daniel Tan came to pray for the team and send us off into the mission field. 13 of us set off for Timor Leste to meet up with the other 2 doctors who went there earlier.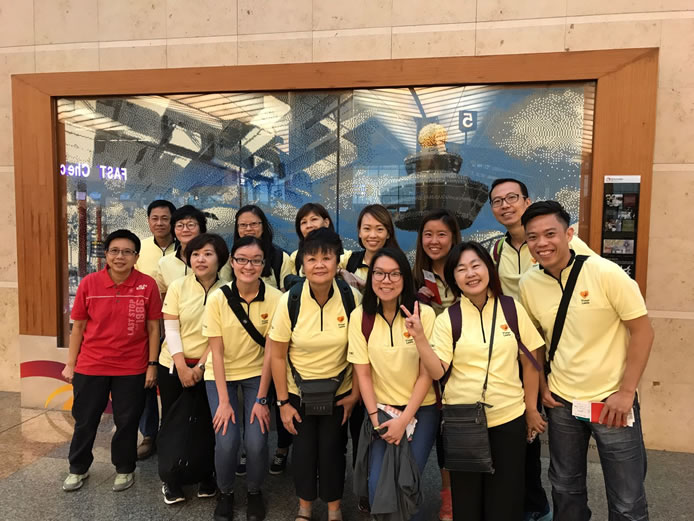 Upon arrival in Dili, Timor Leste, we were warmly greeted by Pastor Catherine, Ai Kit, Doctor Stephen and Doctor Jong Jong. We were joined by a guest, Wai Kin from St John-St Margaret Church, who would be hitching a ride with us to Manatuto. He planned to give a surprise birthday visit to his wife who was serving in Manatuto. We then headed over to Faith House and Transformation Alliance where the team would be staying for the night. We had a good time of bonding with Pastor Catherine , Ai Kit and the entire team during dinner before returning to our lodging to rest for the night.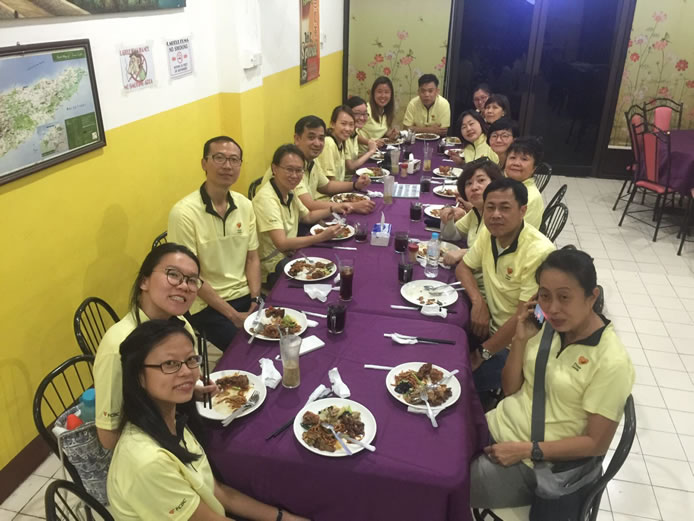 Team dinner and bonding on Day 1
Day 2
The next morning, we had a sumptuous breakfast and met with our 3 intepreters before setting off for Viqueque. The journey was bumpy and just before reaching our first stop at Manatuto, one of our cars had a punctured tire and we had to stop to change it.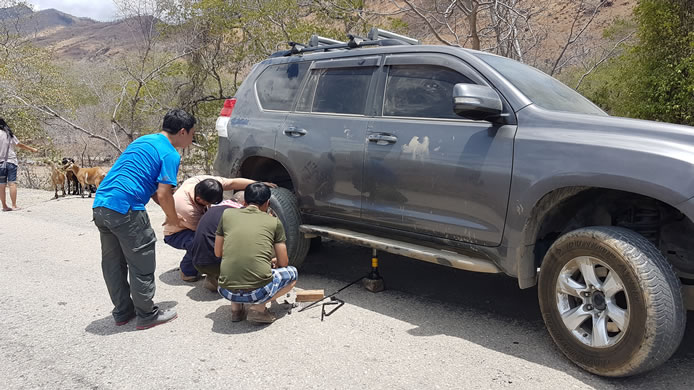 Changing the tire of the car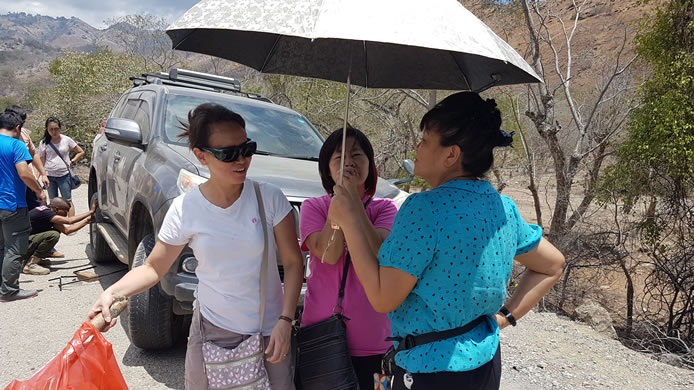 Waving a red bag to warn passing cars
Finally we reached Heart Friends Training Centre, set up by Francis and Grace from St John-St Margaret Church in Manatuto. This was where our guest Wai Kin got off to surprise his wife for her birthday.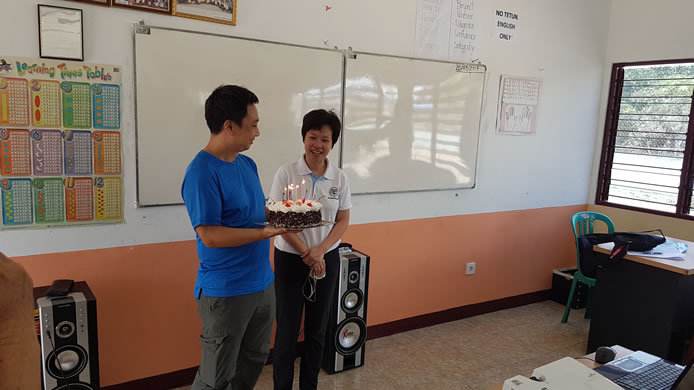 Wai Kin surprising his wife for her birthday
The doctors got down to work providing medical advice and expertise to the people at the centre. Dr Stephen had to perform an operation, the nurses and some team members assisted him while the other members took the opportunity to rest.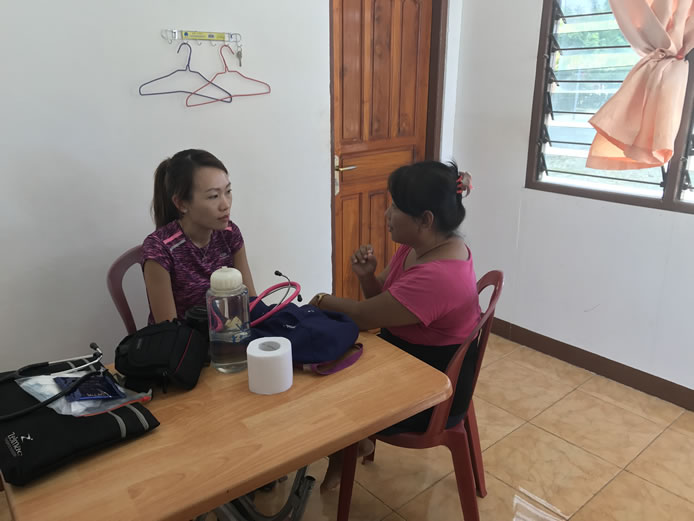 Medical consultations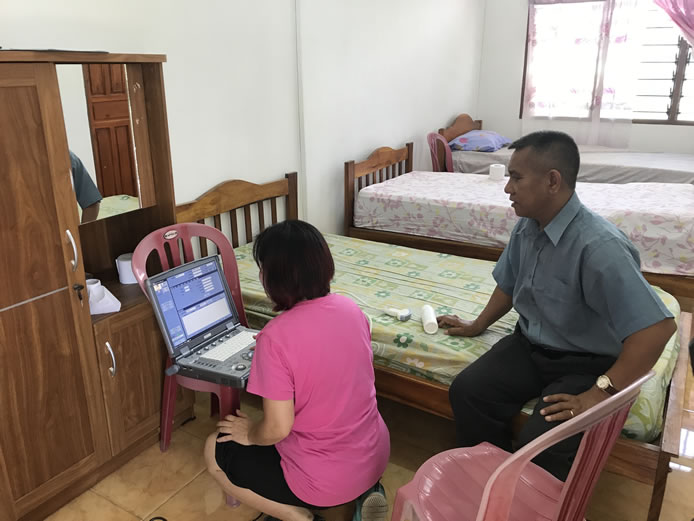 Setting up for ultrasound
We met Jenny, the wife of a pastor at Manatuto, and she had a cyst on her back. The cyst had been hurting for many weeks and Jenny was very troubled over it. For some reason, she thought she was going to die. Owing to financial constraints, she couldn't consult a doctor. So two weeks earlier, she started to fast and pray that God will heal her and let her live long enough to see her children become parents. On the day of our visit, Francis and Grace were unware of her condition but had asked her husband to consult Dr Stephen about his low blood pressure. Her husband asked her to go along with him. Hence, Dr Stephen was able to remove the cyst quickly and her wound recovered very well. Jenny shared that she was very thankful to God for answering her prayers so swifty and amazingly. Manatuto was just a small pit stop in our journey, yet God so loved His children that He divinely orchestrated this meeting to heal Jenny. 
After lunch, we continued on our journey. It was nighttime when we arrived at Viqueque. A blackout occurred and there wasn't any electricity or lights in the village.  So we had a 'romantic' candlelit dinner and checked into Borola Motel. As it was late and we had no electricity, preparation for the medical clinics had to be done the next morning. Thank God the hotel had a backup generator so we could unpack and shower before we went to bed.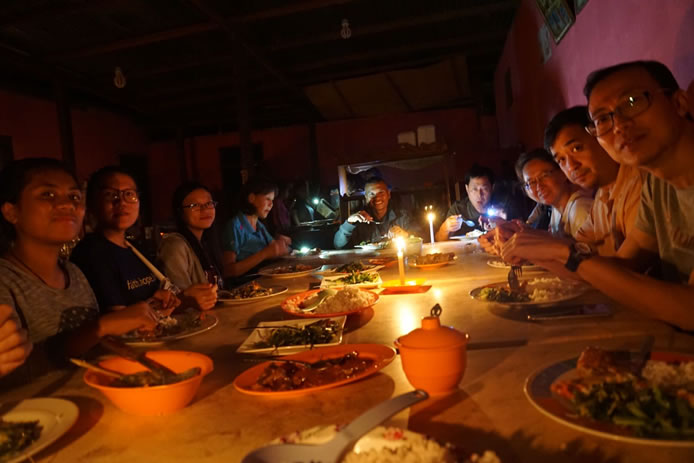 Our candlelit dinner
Day 3
The next day, we woke up and had breakfast and devotion before setting off to Dream Centre to prepare for our medical clinic. After packing the medicine and loading them into the car, we headed off for Fatudere village; a two-hour drive away.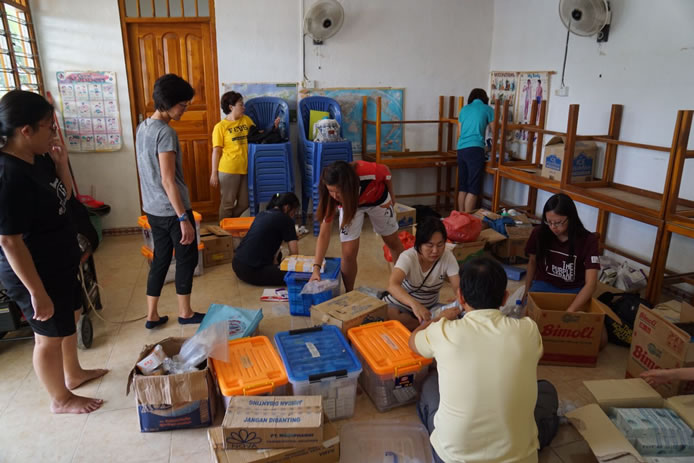 Packing a massive amount of medication
The team set up the clinic and got to work as the villagers started to queue up outside. The team members took up different roles of registration, taking blood pressure, temperature, height and weight, manning the pharmacy and engaging the children. Dr Stephen, Dr Jong Jong and Dr Estelle provided medical consultation.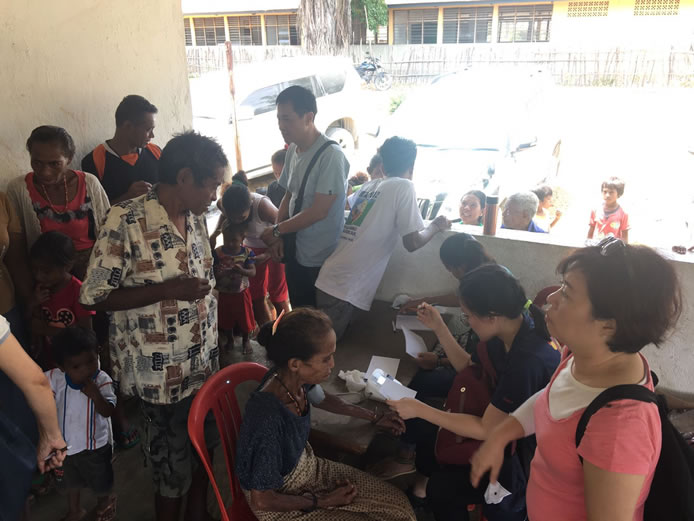 Registration, taking blood pressure and temperature of the villagers

Dr Stephen providing medical consultation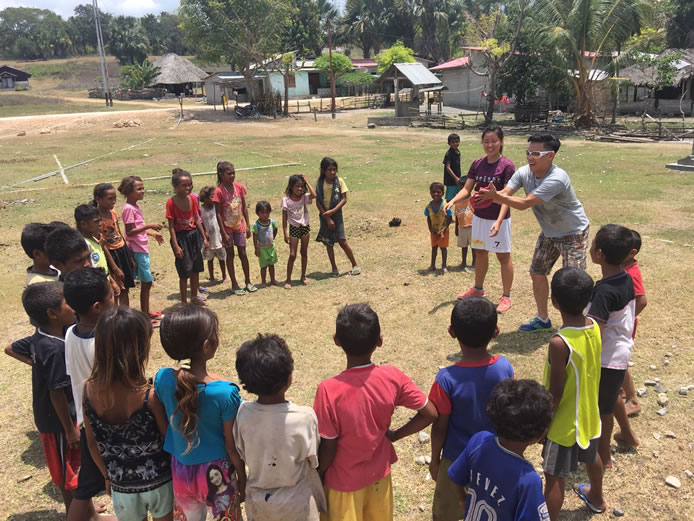 Engaging the children with games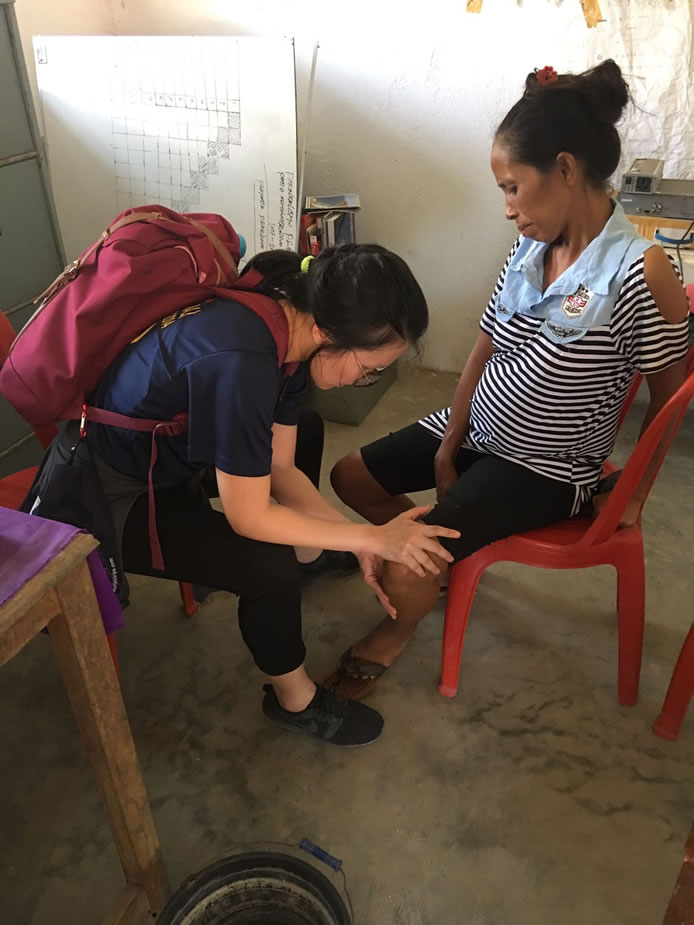 Physiotherapist at work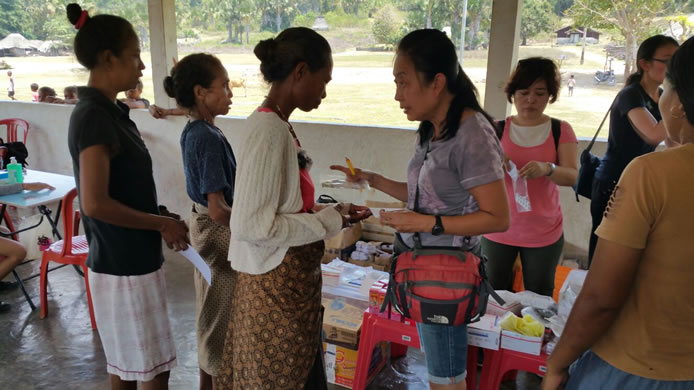 Giving out medication at the pharmacy
Initally, we had electricity and the ultrasound machine brought by Dr Stephen could be used. But midway the electricity was cut and we could not use the machine anymore. Through this, we learnt to trust God as we saw that our human efforts were limited. We headed back to Dream Centre at the end of the day and quickly prepared for the next day's medical clinics while there was still daylight before having another candlelit dinner. We returned to our lodging where the team prepared for their performance and children's programme outside the motel.
Day 4
Our first stop of the day was the nearby Horoquan village. With the experience of the previous day, we swiftly put things together in the shelter provided. Villagers poured in with their children and everyone played their part in ensuring that the clinic ran smoothly.
Some team members also had time to interact, pray and bless the villagers.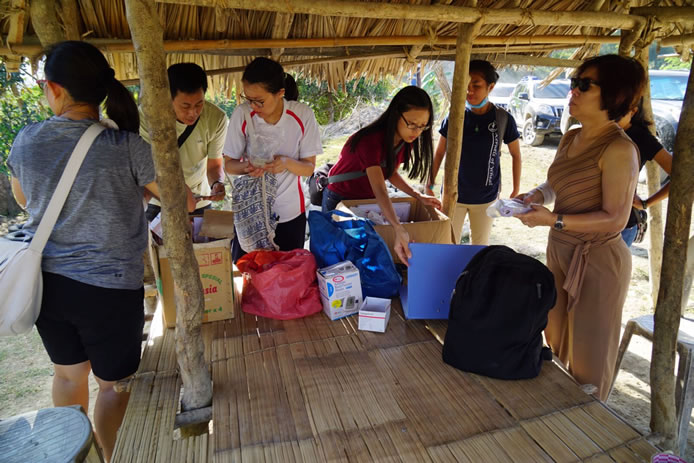 Setting up at Horoquan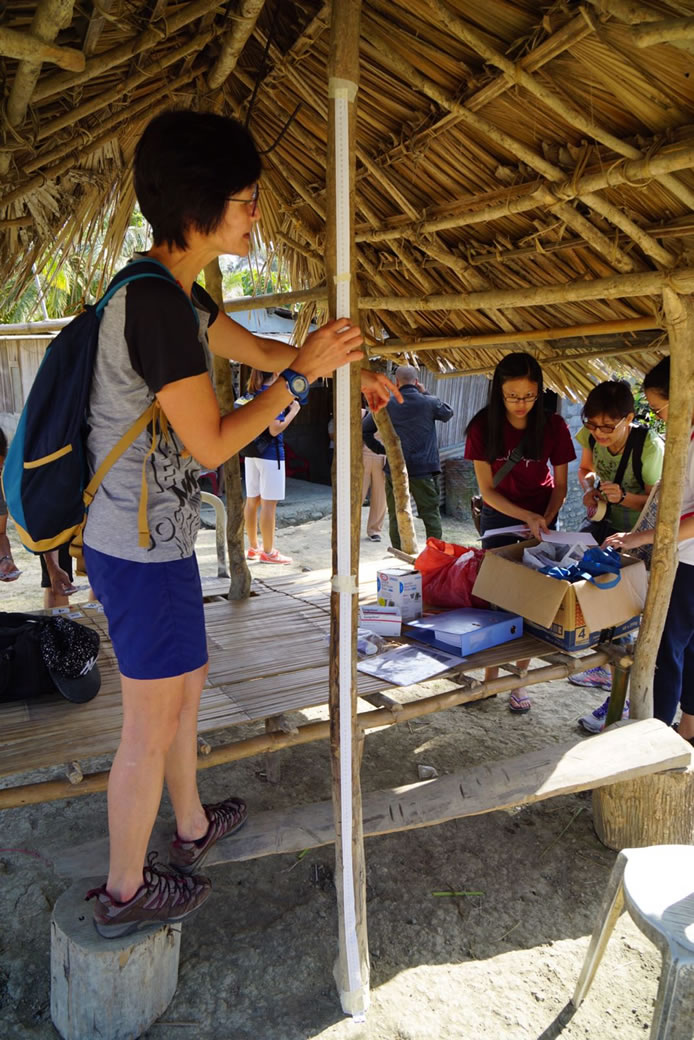 Height and weight station

Medical consultation by Dr Jong Jong
In the afternoon, we drove down to the Buicarin village where we set up another medical clinic. Seeing the eager faces of the villagers instantly made us forget our hunger and fatigue after a day of hard work.

Blood pressure taking at Buicarin

Medical consultation by Dr Estelle
On our way back to Viqueque, we were greeted by road lamps and lights. The electricity was restored!
Day 5
Early in the morning, we set off for the Luca village where we set up our last clinic of the trip. 

Cleaning up a deep knee wound for one of the children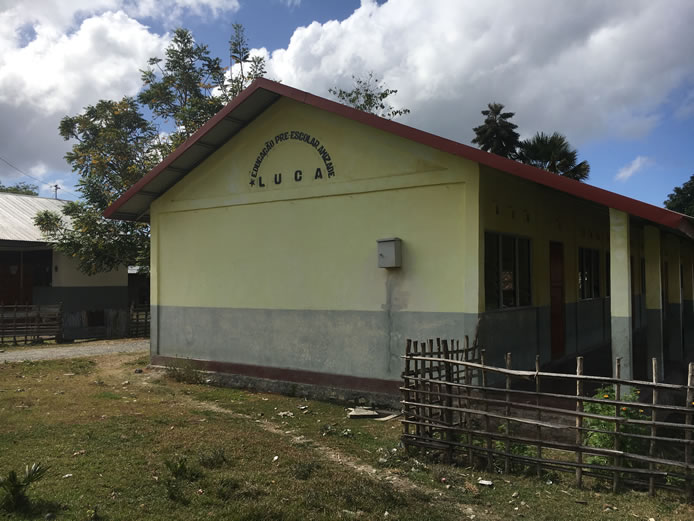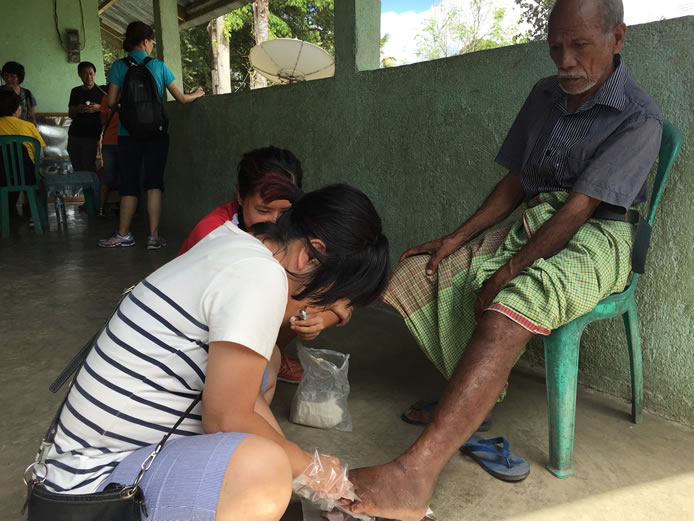 Pastor Patsy cleaning and praying for the swollen foot of an old man
After concluding three days of work as a medical team, we headed back to Dream Centre. Back there, we played some icebreakers and Dr Jong Jong and Dr Stephen educated the youth of Faith Youth Club on hygiene and sexuality.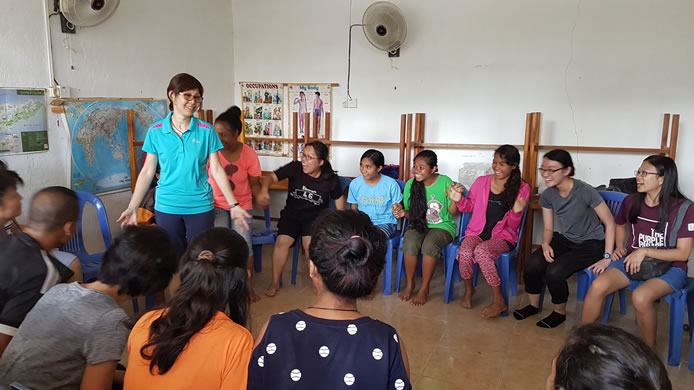 Icebreakers with Faith Youth Club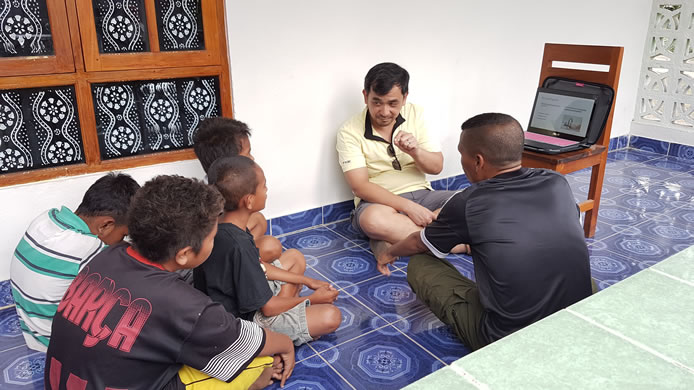 Dr Stephen educating the boys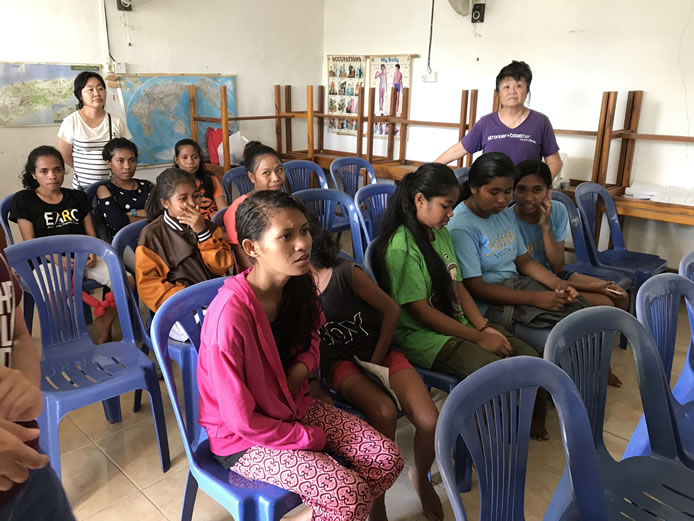 Girls in the youth club awaiting the talk by Dr Jong Jong
Day 6
On Sunday, we attended church service at Christian Vision Church. After worship, we went up to present a song and dance item: "Every Move I Make". Everyone had a smile on their face at the end of the performance when we rallied some of the church members to dance alongside us.


"Every Move I Make" performance by the team 
Some of our team members went to anchor a Sunday School programme that we had prepared for the children. The aim of the programme was to teach the children that they can be lights and shine for God.
We then headed back to Dream Centre to prepare for a health screening for the children in the children's club. We cleaned the place, washed the fans and set up. Eric and Suat Yen helped to rewire the lighting outside Pastor Catherine's house. The children started streaming in for the health screening. The team worked together to conduct a simple health screening. This included monitoring their height and weight, checking their hearing, vision, heart, deworming and removal of hair lice.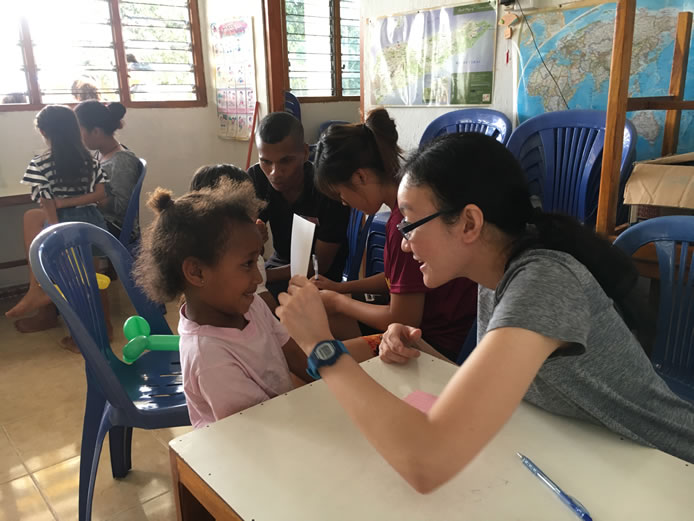 Eye check by Nurse Jia Min during the health screening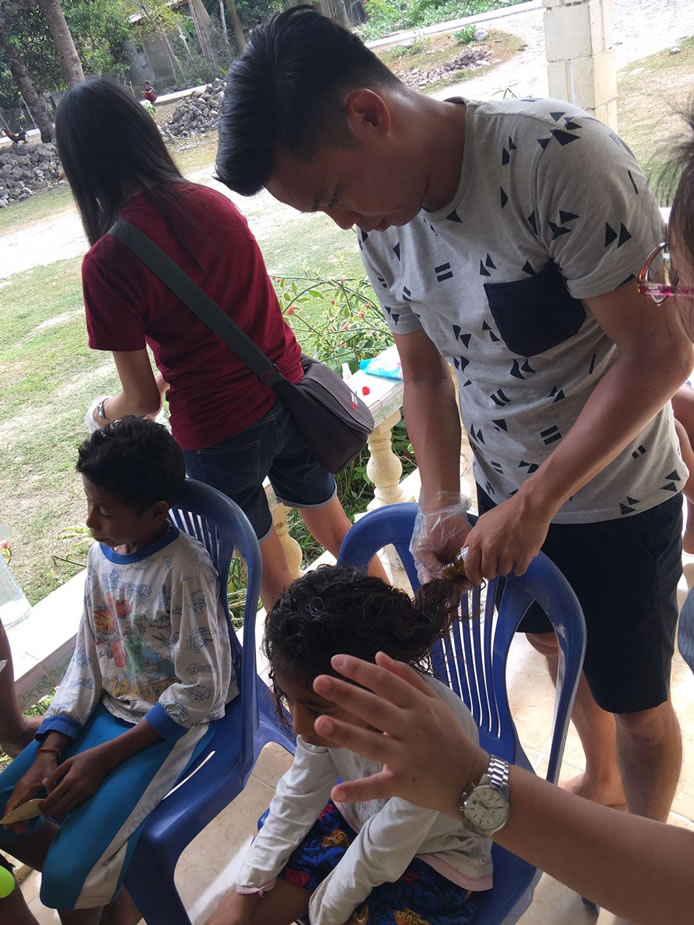 Removal of hair lice by Dylan and Hui Min

Group photo with the children and their "You Can Shine" balloons
After the children's club, half the team stayed behind to play with the children while the other half went to church for the prayer meeting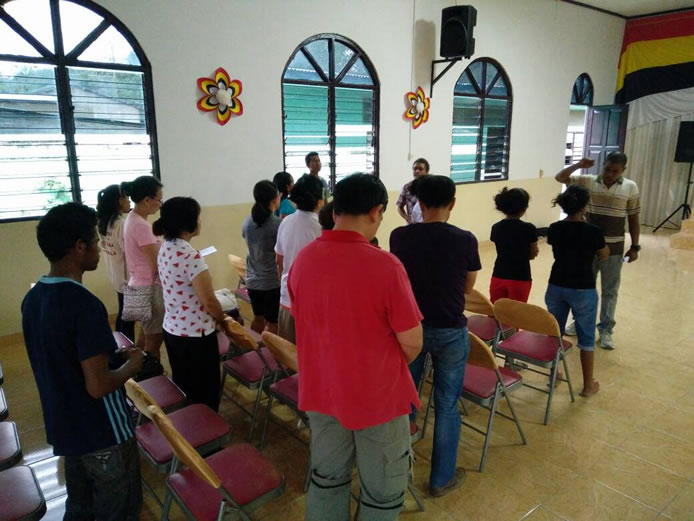 Prayer meeting at the church
We had a good time of prayer at the meeting. The pastor shared that he was very encouraged and touched that Singaporeans would come all the way to serve the people and pray together for Timor Leste.
Day 7
We set off for Dili. Along the way, we had an enjoyable time admiring the beauty of God's creation. We reached Dili at sunset and walked up Cristo Rei to visit the statue of Jesus. We sat at the base of the statue admiring the stars in the sky before heading off for dinner. Over dinner, we had a heartwarming time of reflection and sharing. Over the last seven days, we forged a bond amongst the team members and Timorese trancending age, language and culture.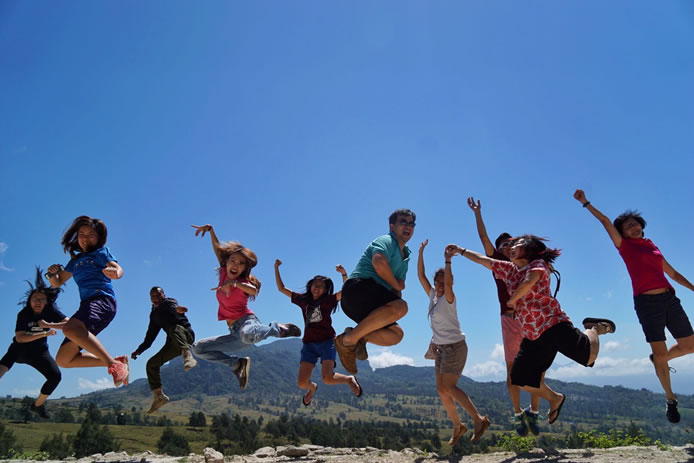 Jump shot at one of the scenic places on the way back to Dili 
Day 8
On our last day, Pastor Catherine and Ai Kit brought us around Dili for a time of rest and recreation. We bought soursops, avocados, mangos and banana chips for our family and friends back home. Part of our team headed by Dr Stephen and Dr Jong Jong went back to Faith House to perform a surgery.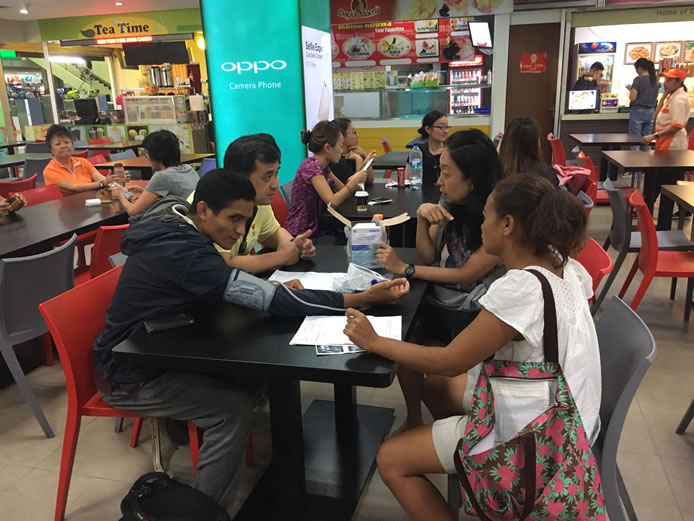 Medical consultation on the last day at the food court where we had breakfast
Finally, it was time to say goodbye to Timor Leste. We made our way to the airport and bid farewell to Pastor Catherine and Ai Kit. The past few days flew by in a flash, yet the friendships and memories forged were deeply etched in our hearts and minds. Although we were physically tired, our hearts were full. We have been blessed by God's heart for His people.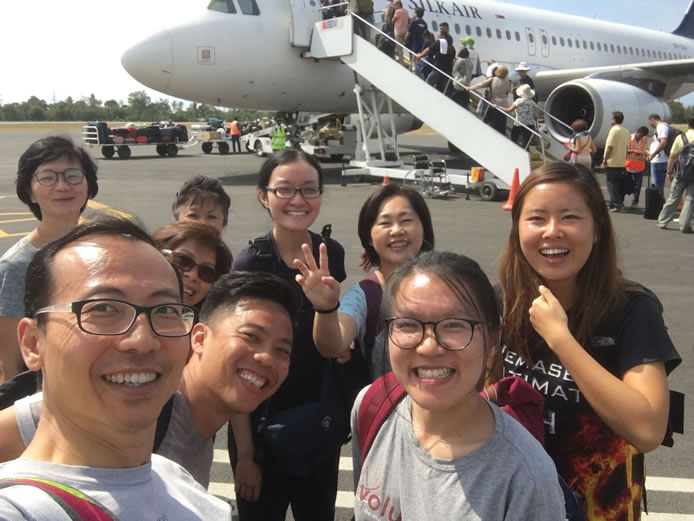 Selfie before we flew off
Throughout the entire trip, God's faithfulness and goodness has been evident.
"As the heavens are higher than the earth, so are my ways higher than your ways and my thoughts than your thoughts." (Isaiah 55:9)
In spite of our limited resources and manpower, God was in control. He is the ultimate healer and provider. We learnt to trust and put our faith in God on countless occasions during this trip and He has brought us through.
"Trust in the Lord with all your heart and lean not on your own understanding; in all your ways submit to Him, and He will make your paths straight." (Proverbs 3:5-6)
Indeed, when we placed our trust in the Lord and did not get swayed by our situations, God provided a solution. He gave us wisdom and divine solutions, showing us His grace every step of the way.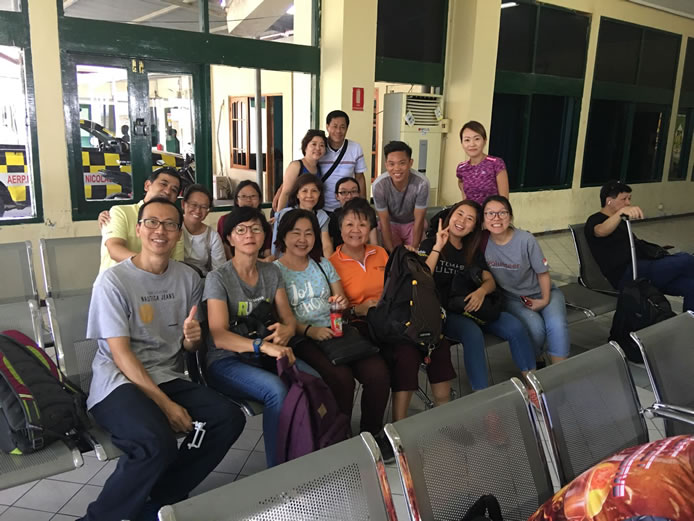 Last group photo at the airport in Dili
We pray that God will continue to anoint Pastor Catherine and Ai Kit as they further the work of His kingdom. Praying that God will protect and provide for them as they answer the call that God has for them. Praying that God will soften the hearts of His people and that there will be more spiritual breakthroughs in the lives of the Timorese. May God also send more missionaries to Timor Leste to do His work.