Day 1
After a few weeks of preparation, our team of six was ready to set off!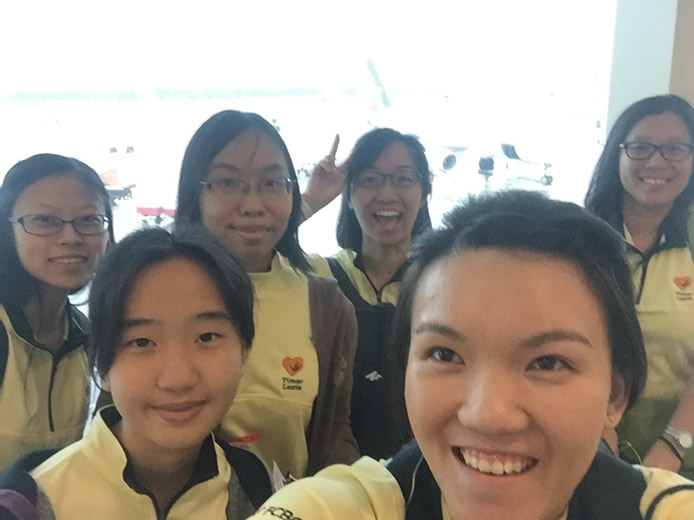 We arrived in Dili in a few hours and were warmly greeted by Pastor Catherine and Denise. We then checked in to Hotel Colmera before heading to get what we would need for the week. We had our first dinner at New 88 Restaurant before returning to the hotel to rest for the long journey the next day.
Day 2
After breakfast at the hotel, we headed to the car mechanics to make sure the car we'd be using is in good condition for the six-hour journey. While we were waiting, we also prayed for one of the persons working there after Denise shared with us that they were ministering to this person – praying that he will be able to encounter God, and that God would protect and bless him and his family with His peace.
Then we started our journey to Viqueque. Along the way, we were in awe of God's beautiful creation.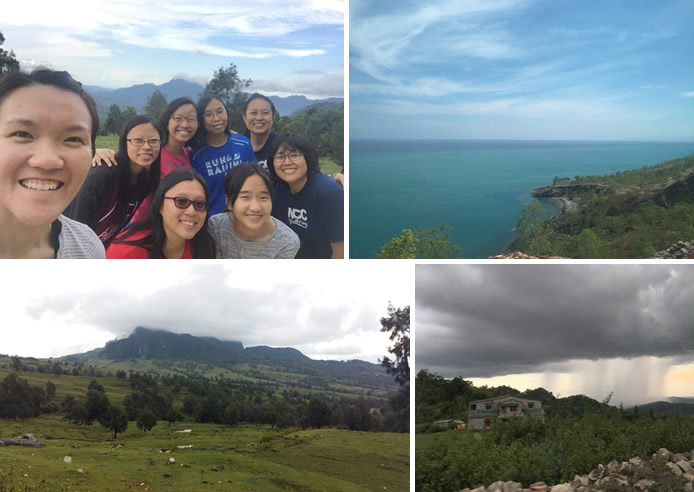 After about six hours, we finally arrived. We unloaded the logistics at the Dream Centre and packed them for the carnival the next day. With some extra time, we rehearsed the skit before heading for dinner at a nearby restaurant. After that, we checked into Geelong Friendship House, which would be our accommodation for the week in Viqueque.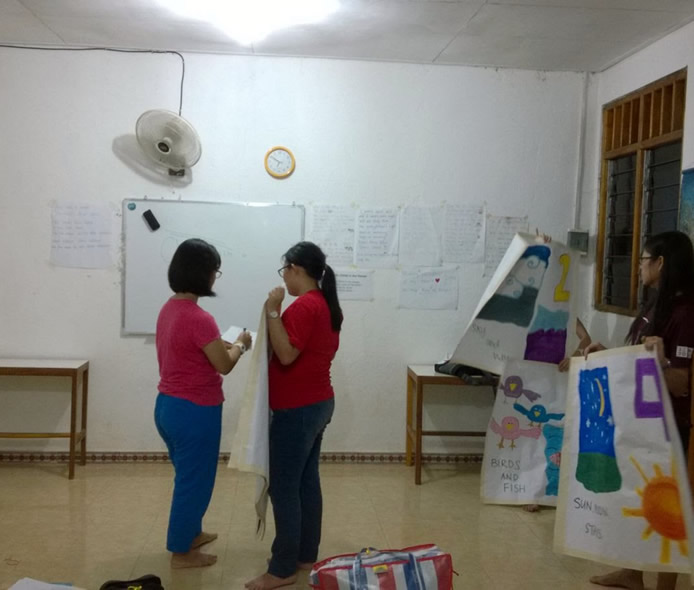 Day 3
We set off to Luca for our very first carnival of the trip. The children were excited and Pastor Catherine helped to get them ready as we quickly set up our game stalls.
As the carnival went on, we were reminded not to be soft-hearted and give prizes to those who did not win anything as we want them to learn good values.
The children had another round of games before the carnival came to an end. We quickly packed up and sang a song before moving on to "The Creation" skit. The skit shared about God's creation, and how it was all good. We went on to tell them that since God also created them, they are good too. The children followed in a prayer to receive Jesus' love into their hearts.
After the skit, we sang "We wish you a Merry Christmas" while blessing them with little goodies before we left.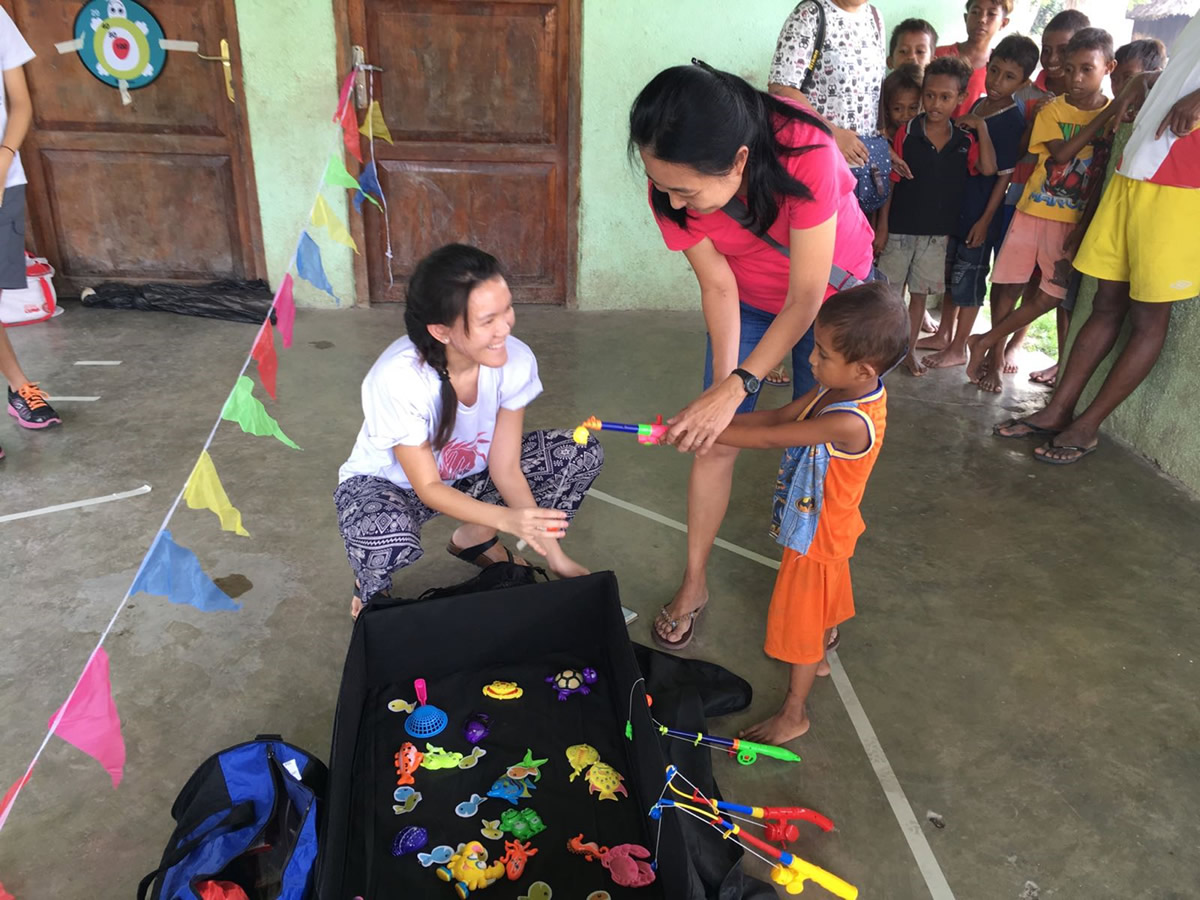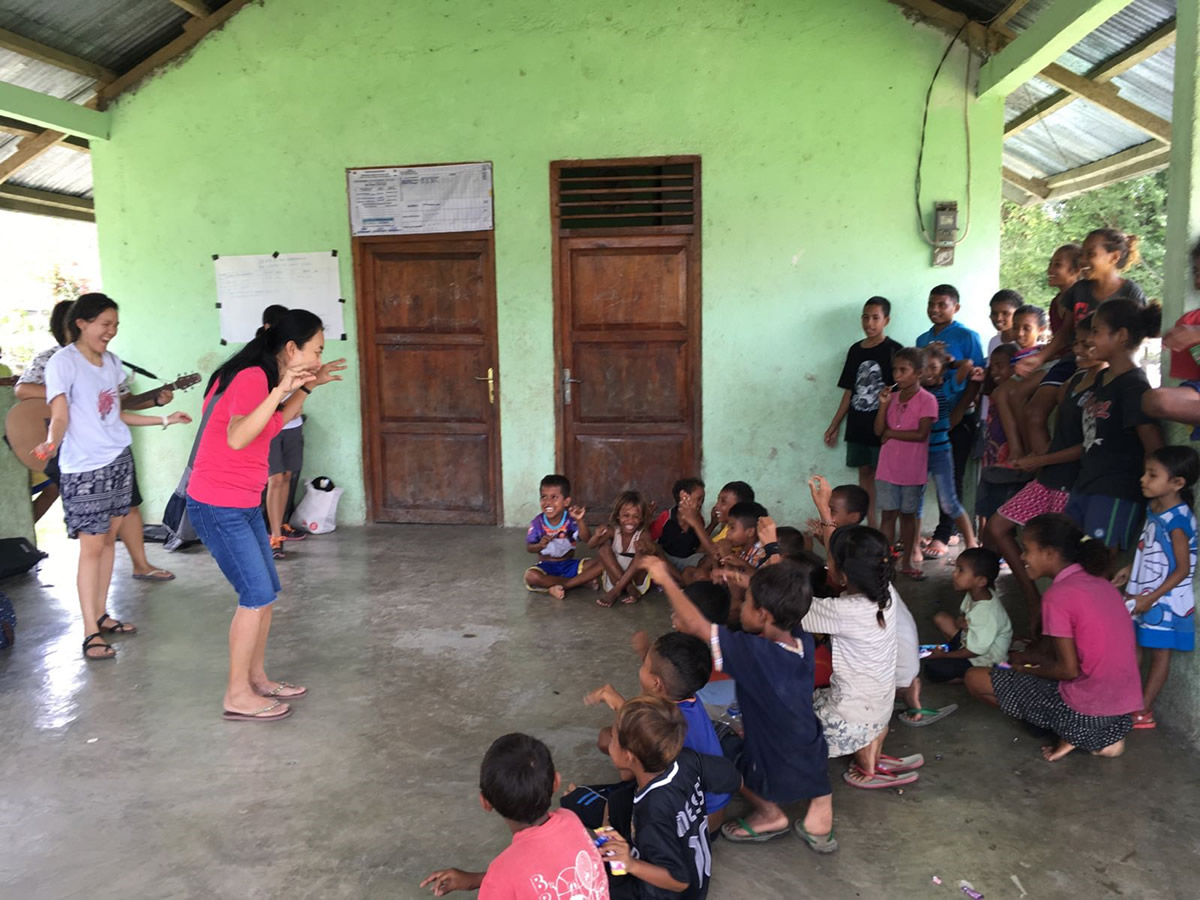 After lunch, we had a short rest before going to the Dream Centre for a leadership programme for Faith Youth Club, conducted by Aikit. The programme started off by sharing about setting God's Word as the foundation. The youths were divided into two groups and were given ice cream sticks and masking tape to build the tallest house on a piece of paper. As they built their house, the two groups excitedly compared whose house was taller. After they were done, the paper under each of the houses was pulled to see which would topple. Through this short activity, they learnt the importance of setting a good foundation, which is in the Word of God.
They also learnt four values of a leader – faithful, available, submissive and teachable through skit and activities.
Pastor Catherine then invited them to share their ambitions. Most of them shared that they want to be doctors, dentists, and even pastors. The team also took turns to share about what we are doing now before saying a prayer of blessing for each of them.
After the programme, we joined them for their guitar/ukulele lesson as they practised some Christmas songs.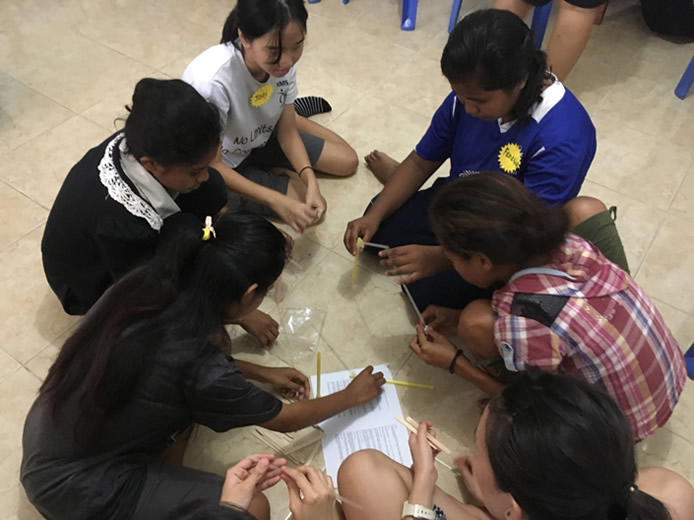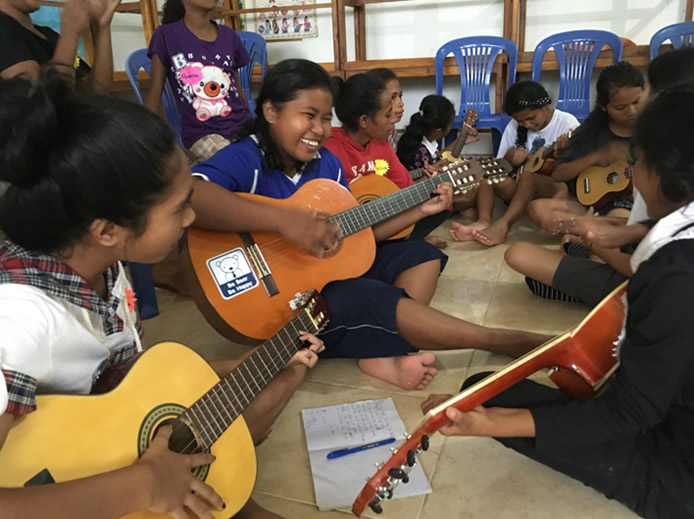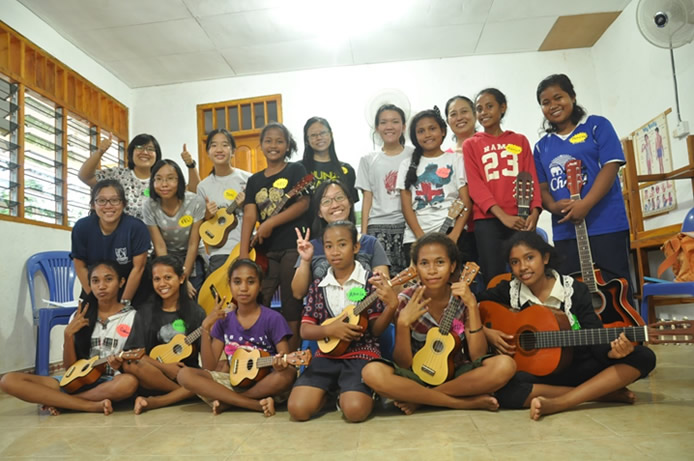 Day 4
After breakfast, we attended church service. The preacher shared a short message from Haggai 1:5-10:
Now this is what the Lord Almighty says: "Give careful thought to your ways. You have planted much, but harvested little. You eat, but never have enough. You drink, but never have your fill. You put on clothes, but are not warm. You earn wages, only to put them in a purse with holes in it." This is what the Lord Almighty says: "Give careful thought to your ways. Go up into the mountains and bring down timber and build my house, so that I may take pleasure in it and be honoured," says the Lord. "You expected much, but see, it turned out to be little. What you brought home, I blew away. Why?" declares the Lord Almighty. "Because of my house, which remains a ruin, while each of you is busy with your own house. Therefore, because of you the heavens have withheld their dew and the earth its crops.
She shared about why sometimes we work and work but still seem to have little. It is because we neglected the House of God. She encouraged the people to give, and to believe that God provides.
After service, we left for the children's Sunday School Programme. There, we sang a few songs and played games with the children before performing a skit. It was a skit about the Good Samaritan. It showed the children that even though they are young and small, they can also help and bless someone in need. We prayed and blessed each of them before the end of the programme.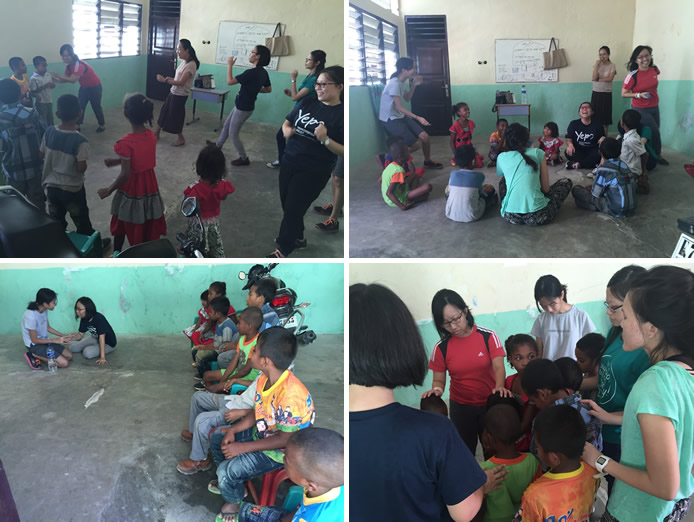 In the afternoon, we set up carnival games at the Dream Centre, After the first carnival in Luca, we learnt simple words in Tetum which helped us teach the children how to play the games. After the games, we performed another round of "The Creation" skit. The children were very enthusiastic as they watched. They too prayed to receive Jesus into their hearts.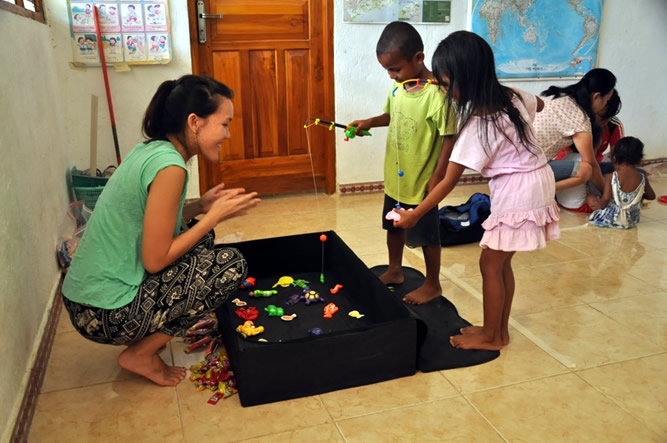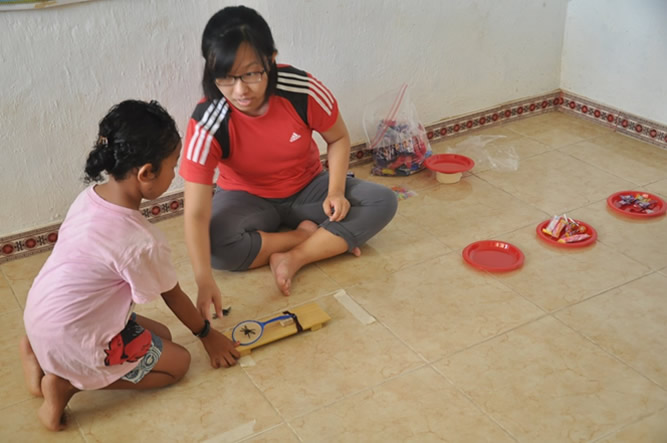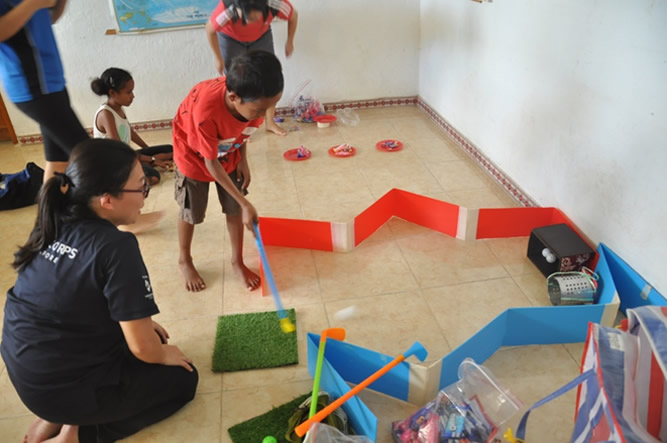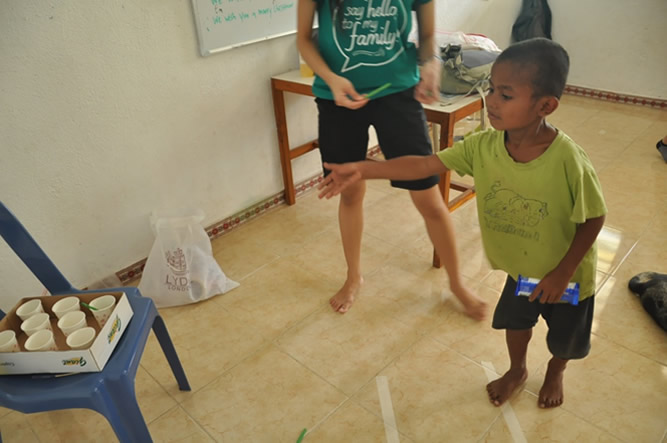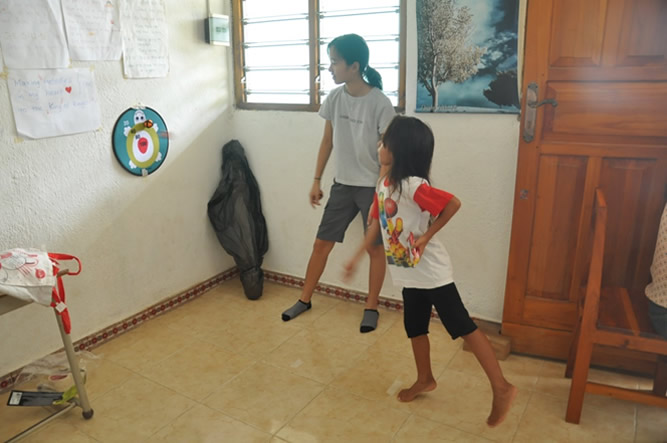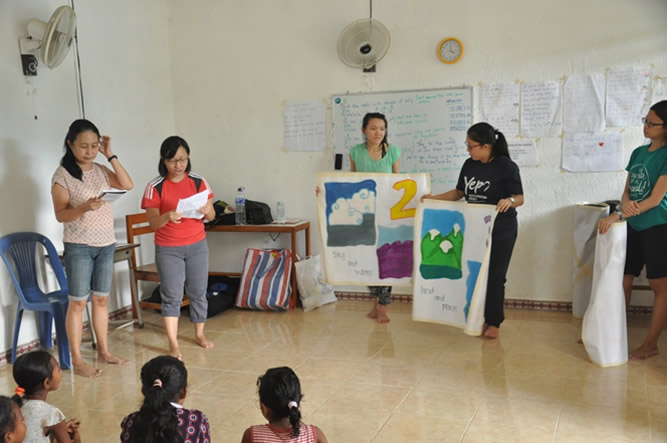 The children then practised their Christmas skit, which they would be performing during Christmas. Some of them were a little shy in the beginning, but became a lot more confident after warming up! 

After that, we played a few games with the children and everyone had fun despite the language barrier!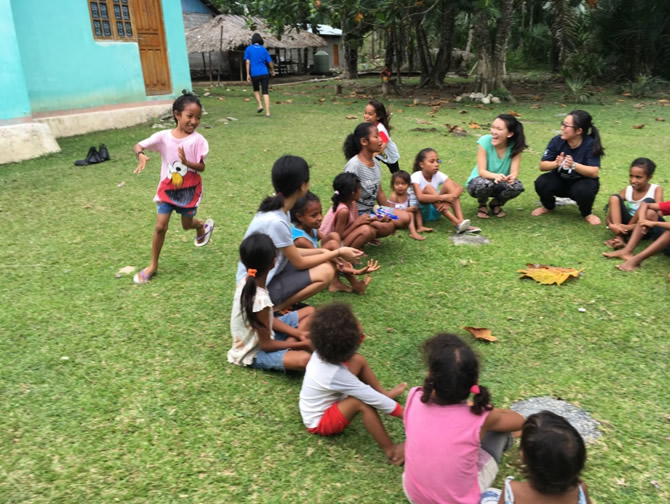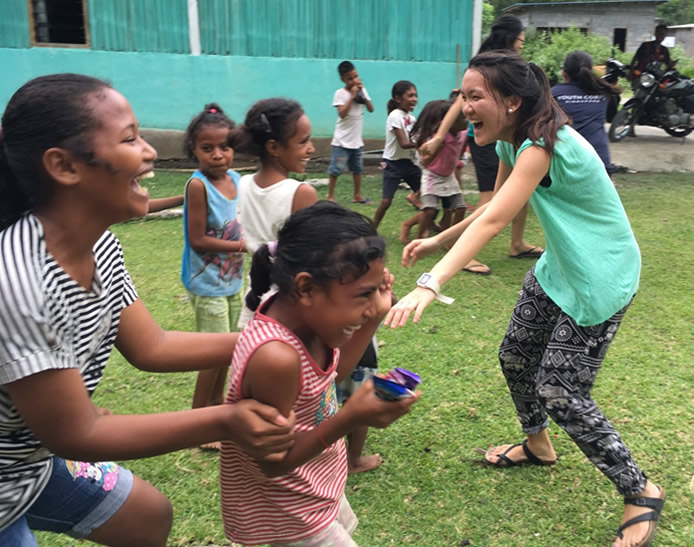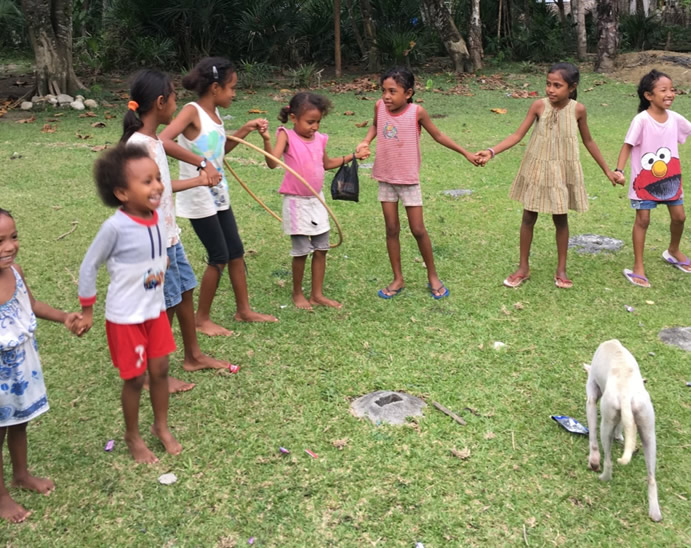 Day 5
On the fifth day of our trip, we went to Bibileo to host the carnival. It was a smaller group of children. We were briefed to be observant as the carnival would be organised in an open area. We had our usual song and skit. We observed that the children here were very participative as they learned the song. After the skit, they prayed along to receive Jesus into their hearts. It was a joy to see them praying sincerely.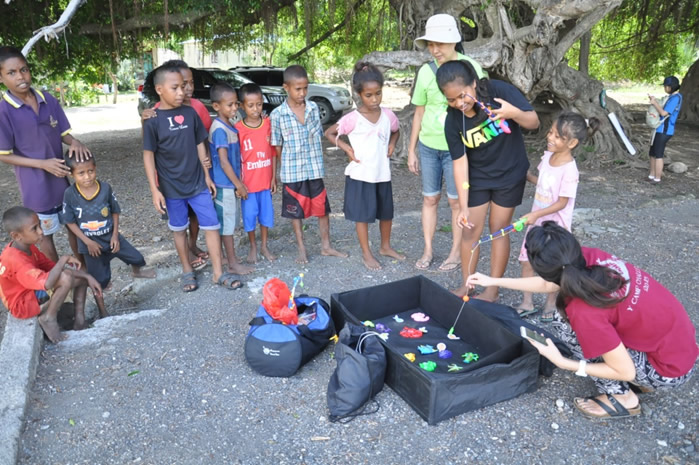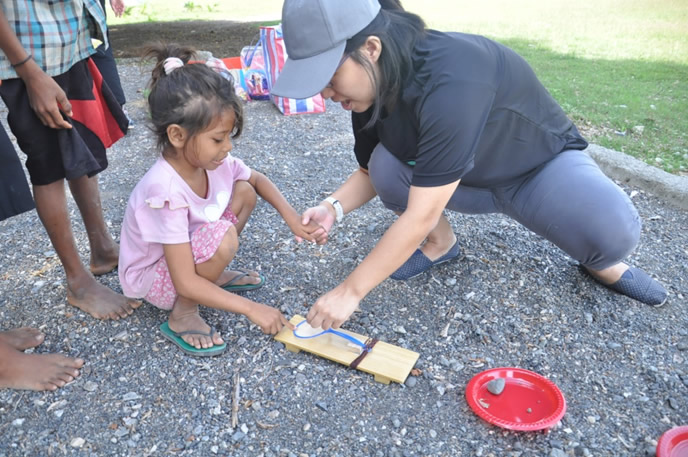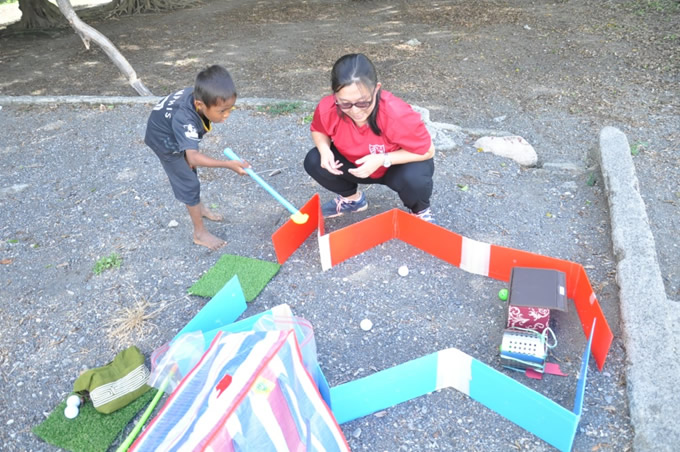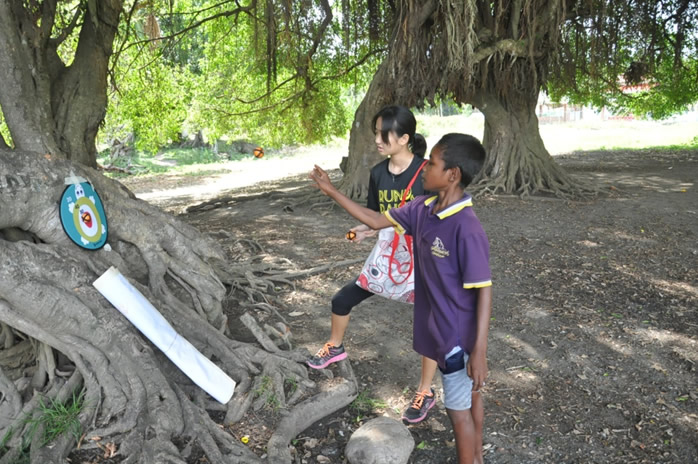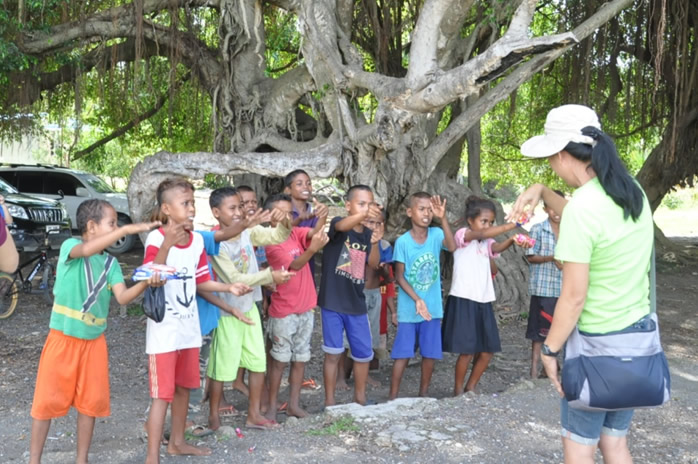 In the afternoon, we were back at the Dream Centre for an English class. Before the lesson, Pastor Catherine prepared tea for us, knowing that some of us were feeling unwell from the hot weather.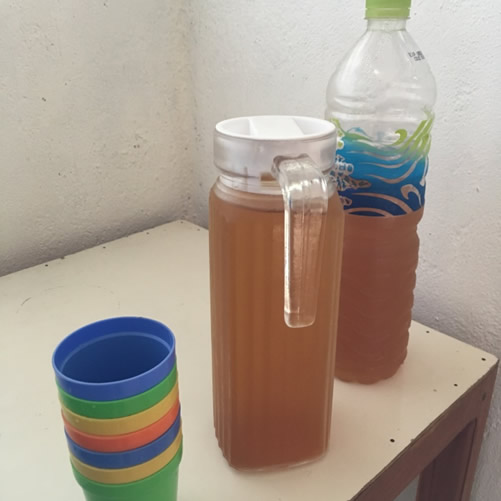 The English class conducted by Hui Min taught about fruits and vegetables. They were introduced to the names of common fruits and vegetables and played some games to help them remember.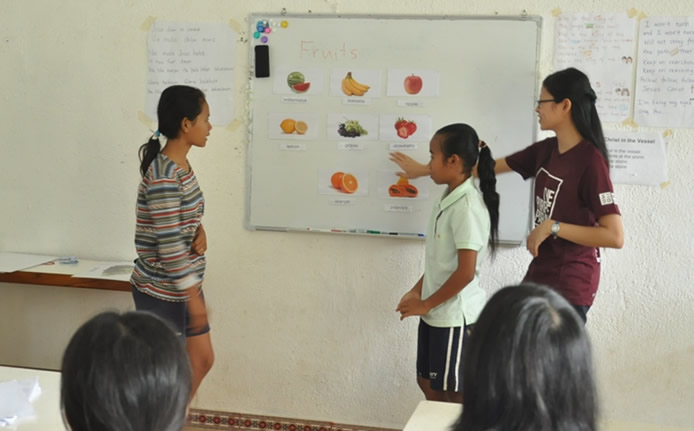 After the English class, Felicia conducted cell group, teaching them to help one another in a community. We were divided into two groups – one person was appointed to be the lame, another the blind, and another mute. The objective of the activity was to get the blind to draw the picture given.
After the activity, the 'lame', 'blind' and 'mute' were given the opportunity to share how they felt during the activity. It taught them the importance of helping one another, knowing that everyone has their own strengths and weaknesses. By helping one another, we can achieve greater things as a community.
After cell group, the youth shared one thing they would like to do the following week to help their community. We prayed for them before closing.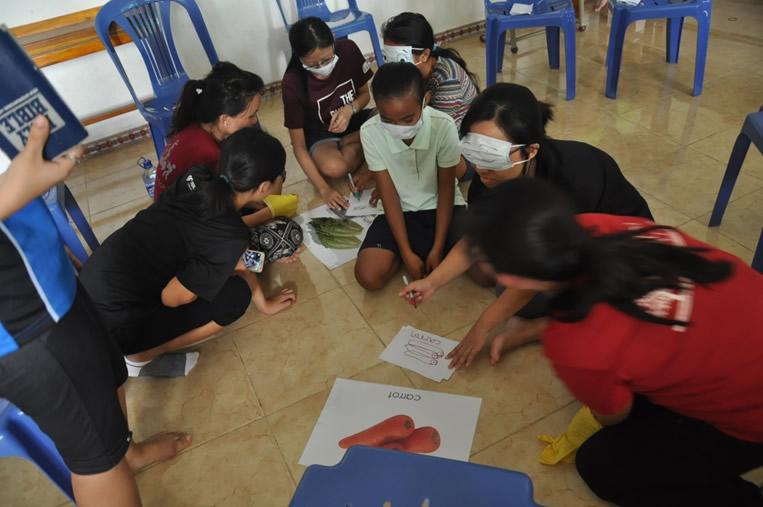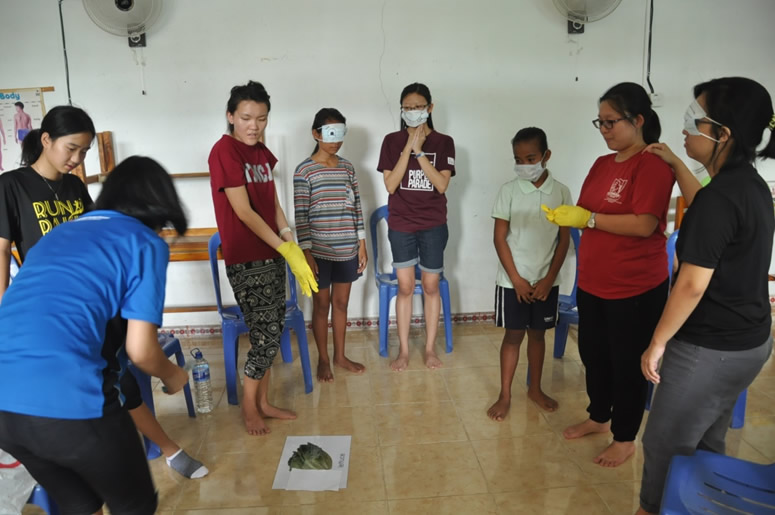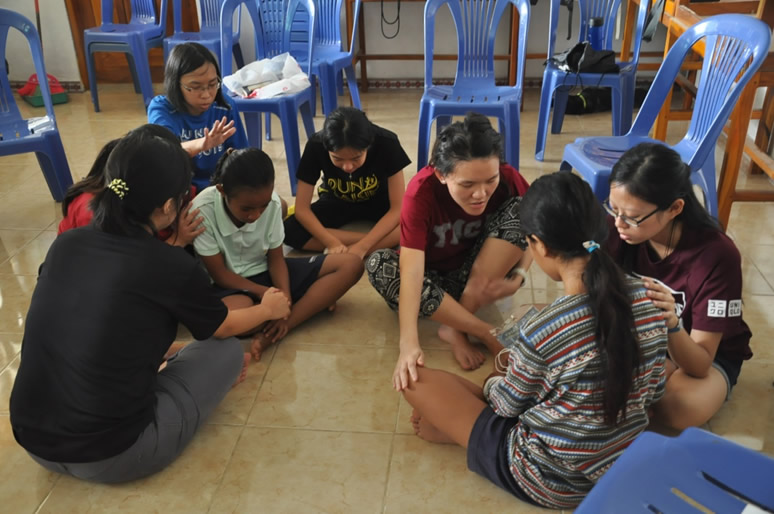 Day 6
We set off to Fatudere for the last carnival of the trip. This carnival had the largest attendance. After the carnival, we taught them a song and played a short game. We then continued with our skit and invited them to pray the prayer to receive the love of Jesus. We ended off by singing "We wish you a Merry Christmas" and went around shaking their hands.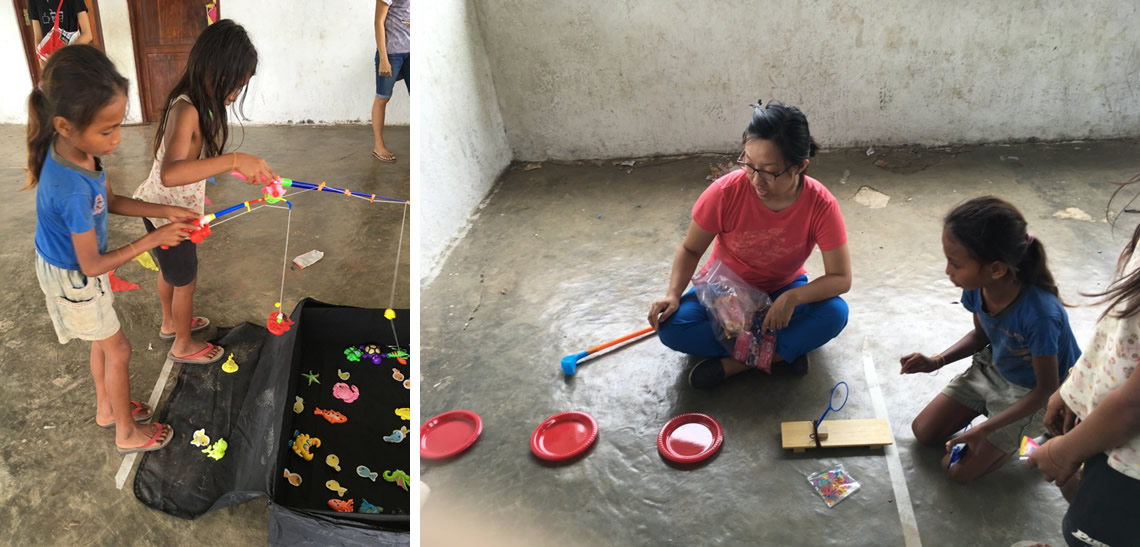 After the carnival, we had a quick lunch prepared by Pastor Catherine before conducting the English oral examination. Pastor Catherine briefed us on the structure and grading of the exam. The students started streaming into the classroom, some looked nervous, while others seemed prepared.
We mingled with them and talked to them to help them feel at ease and not so stressed. Pastor Catherine prayed and blessed them before the exam started.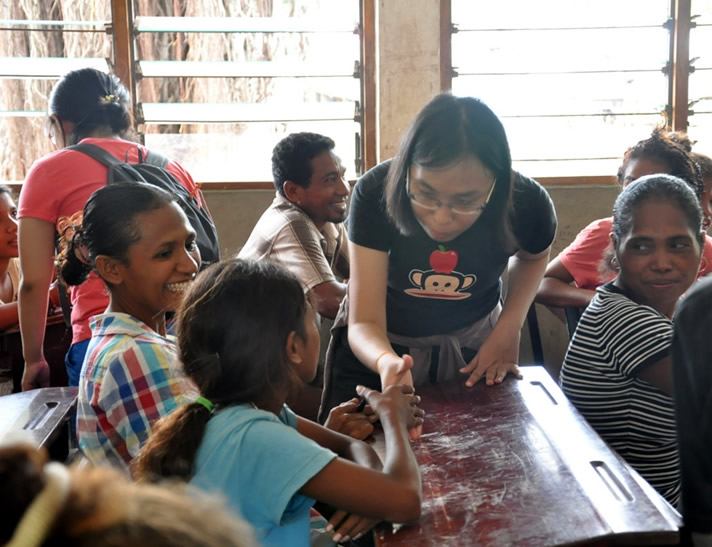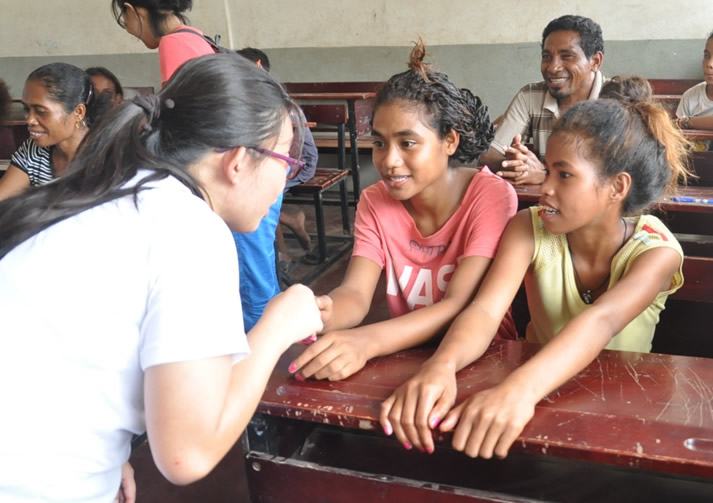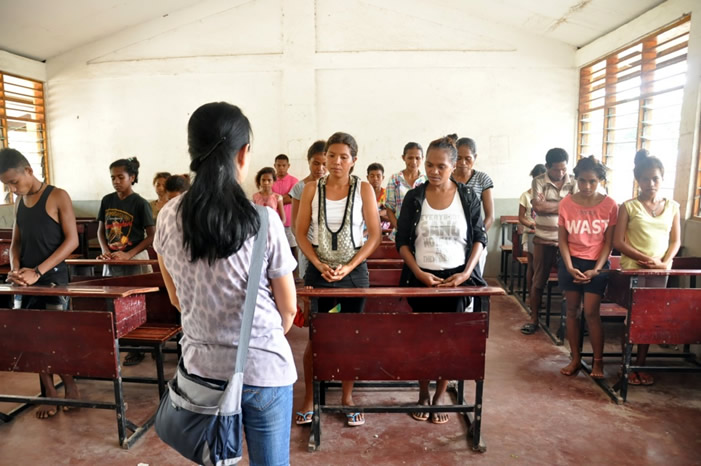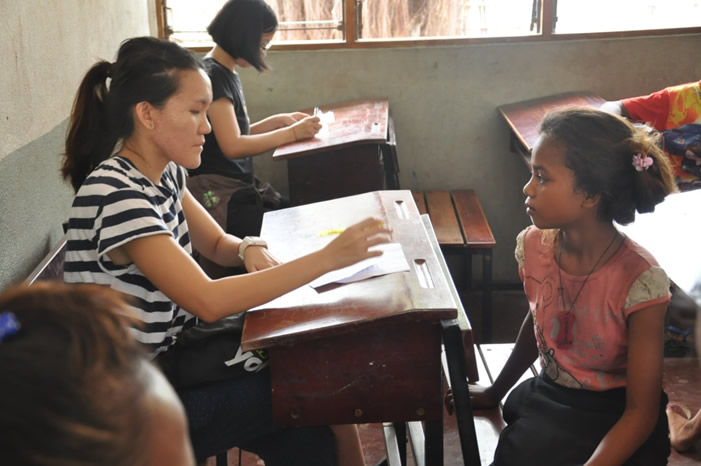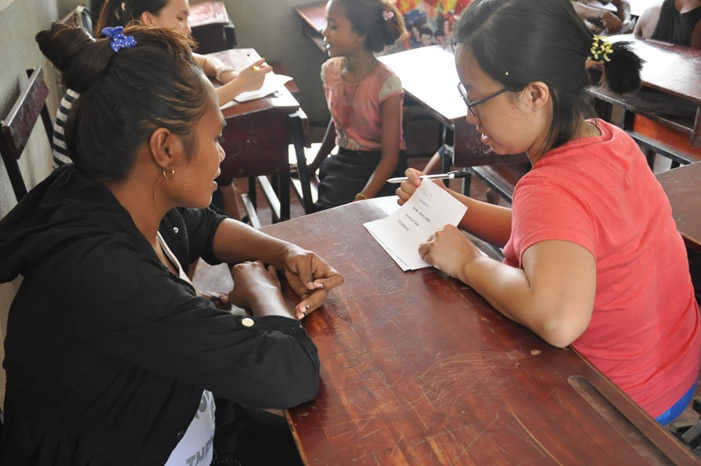 After conducting the English oral examination, we spent some time at the nearby beach with the children. The children started to draw on the sand and we joined in. 

After dinner, we went back to the Dream Centre to pack the remaining snacks and logistics, before returning to our accommodation.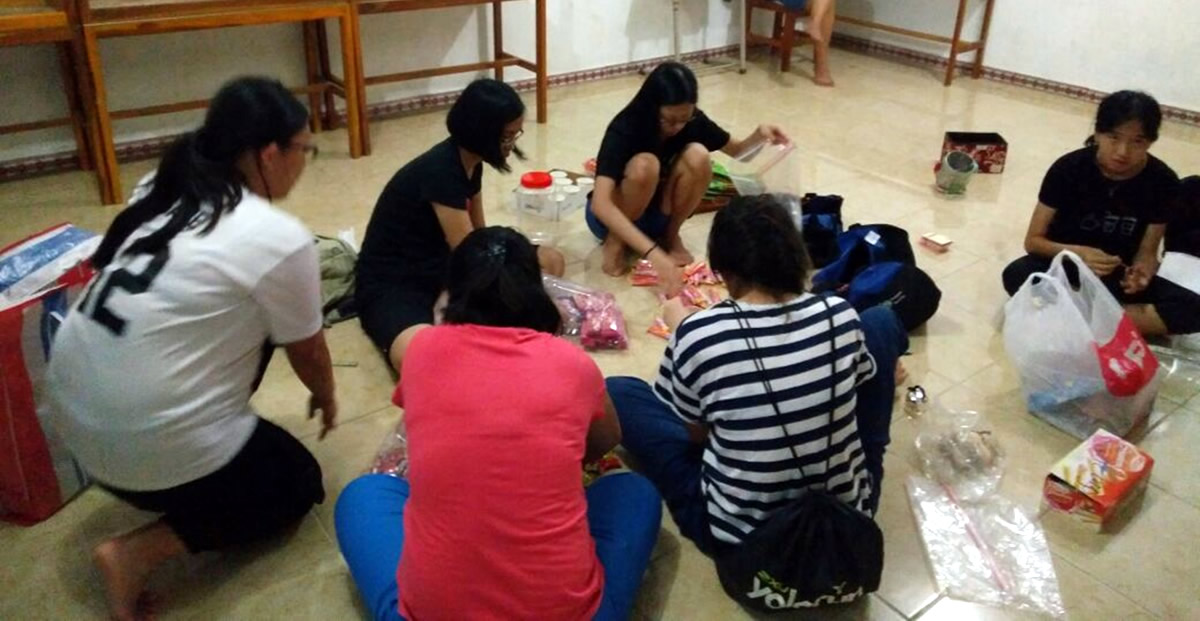 Day 7
After breakfast, we set off and reached Dili in the late afternoon and checked back into Colmera Hotel. We went to Cristo Rei in the evening to catch the sunset, and prayed before we left for dinner.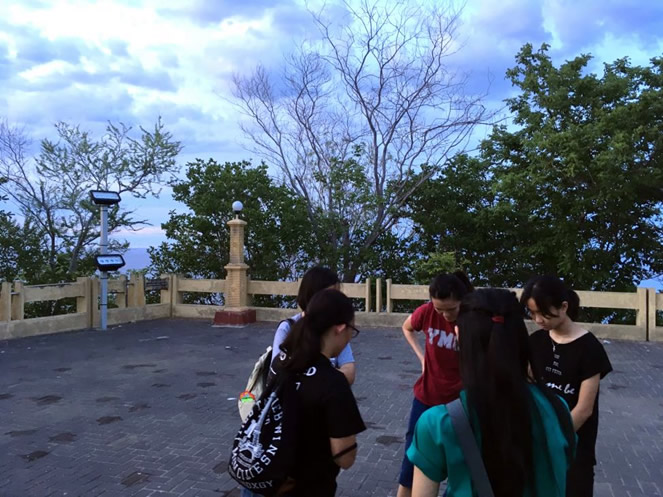 We had a great dinner at Early Sun Restaurant nearby. After dinner, we had an advance birthday celebration for Aikit with raspberry cheesecake. Some of us shared our reflections and we also had the privilege to hear Pastor Catherine's story about her journey to become a missionary.
Day 8
After breakfast, we did some shopping and Pastor Catherine treated the team to ice-cream. We went back to pack all our things before heading to the airport. We prayed and bade farewell to Pastor Catherine and Denise before boarding the plane back to Singapore.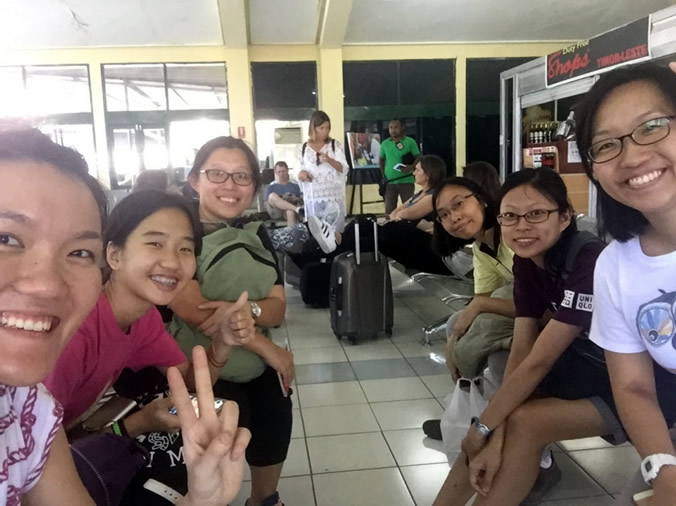 We got to know each other better throughout the week and I'm so thankful for such a wonderful team to work with!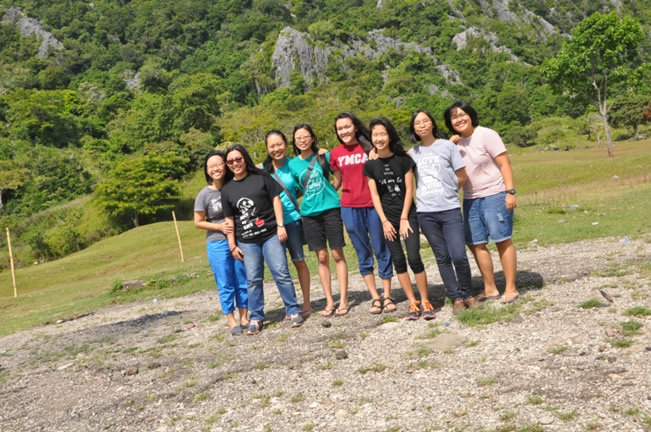 We are also thankful for Pastor Catherine and Denise. We appreciate their acts of love to the team! Thankful for Pastor Catherine, who prepared breakfast for the team everyday, tea to make sure we are hydrated, delicious chicken soup and fruits to make sure we are not constipated! And Denise for bringing so much joy and driving us around even though she was feeling under the weather.
Praying that God will continue to bless and use both of you mightily, His favour to be upon you always!