Registration period: 8 Apr (Sat) - 9 May (Tue)
(For children ages 7 - 9 years old ONLY)
Location Map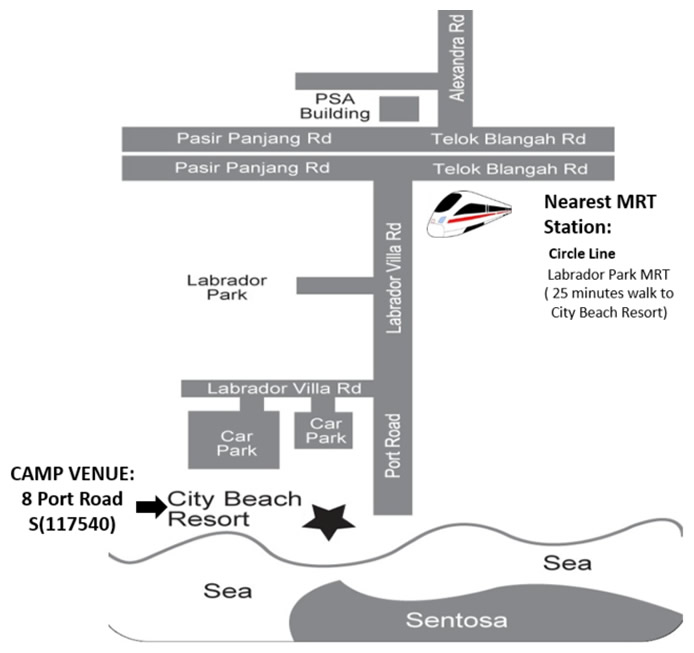 Important Notes To Parents / Guardians
As part of the preparation for the Power Camp , please go through the 3 Pre-Encounter Sessions with your child.
The 3 Pre - Encounter sessions are available at the link listed at www.fcbc.org.sg/GKidzDownloads
Parents who are believers should attend the following Encounter sessions with the children:


20 May 2017 (Saturday)

21 May 2017 (Sunday)

Session 4 : Water Baptism Class
Time : 3.30 pm
Session 6 : Breaking of Generational Curses
Time : 5.00 pm

To register, you can choose one of the following ways.


a)  Pay via eNETS at  

www.fcbc.org.sg/GKidzRegistration


b) Cash & NETS payments are only available at IO counter on 15/16 April & 6/7 May weekend. 


c) Prepare a cheque payable to "FCBC", with child's name and parents' contact no. written on the reverse side of cheque. Staple together with the registration form and deposit them in the Dropbox at the IO Counter.
Parents are required to complete an indemnity & consent form for your child. Please submit the completed form to us when your child reports for the encounter.
One-way bus service for children only
GKidz will be providing a one-way shuttle bus service on 21 May (Sun) from TOUCHCENTRE (TC) / Suntec to City Beach Resort
Please note:   
If your child is taking the one-way bus, please indicate on the registration form and assemble at the indicated location on 21 May (Sun) by 8.00 am.
Bus service for parents & children
Route

Pick Up Date & Time

Labrador Park MRT Exit A -> City Beach Resort
20 May (Sat) 9.10am
(9.30am return trip to Labrador Park MRT)
City Beach Resort -> Labrador Park MRT
20 May (Sat) 4pm
City Beach Resort -> Labrador Park MRT
21 May (Sun) 5.30pm